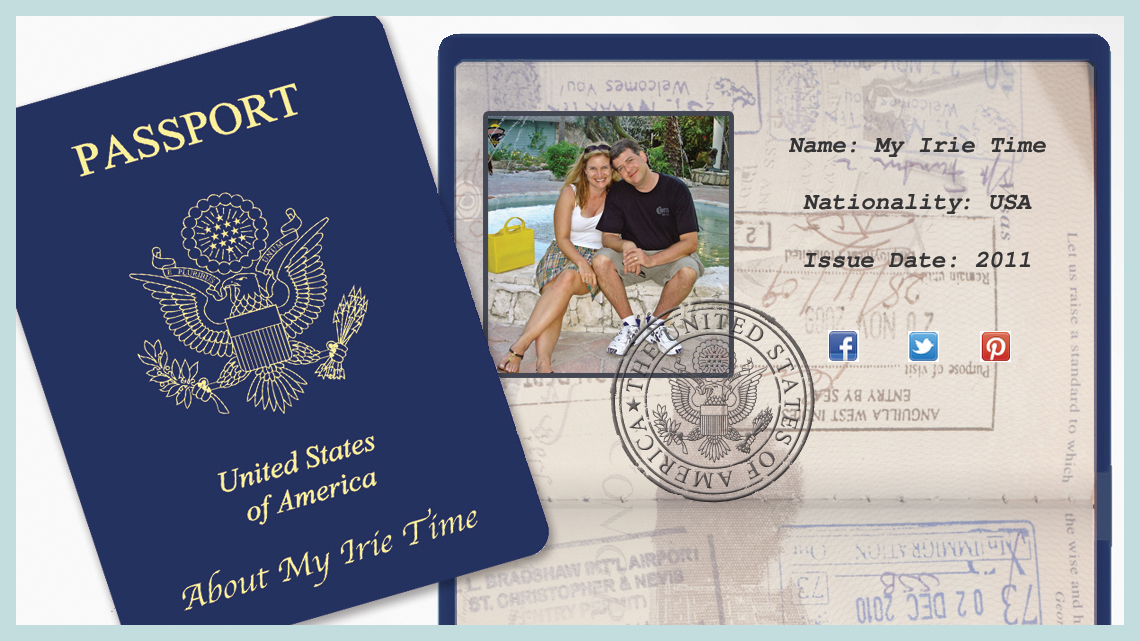 "Sharing Real Caribbean Travel Experiences For Your Irie Time"
Thank you for visiting My Irie Time, my personal collection of photographs and videos from the Caribbean.  "Irie" means to be at peace with your state of being, and in a worry-free mindset, just how I feel when my feet hit the sand on the beach. Based in the sometimes frozen tundra of Wisconsin, I post images and stories from our travels to the Caribbean on My Irie Time! I only write about places we have visited to give you a true account of our island experiences.
For our film photography, check out Film Road Trip!
My husband and I are both attorneys and have put the finishing touches on our most recent project, "Law 4 Photographers."  We have completed a set of form contracts for wedding and portrait photographers along with a detailed guide to assist you in working with attorneys on adapting those contracts for your business.  Check it out at Law 4 Photographers !
All words and images © 2006-2017 Wendy G. Gunderson NOTICE: Any use without express written permission is prohibited.
To offset the cost of this website, My Irie Time is a participant in the Amazon Services LLC Associates Program, an affiliate advertising program designed to provide a means for sites to earn advertising fees by advertising and linking to Amazon.com. We are also participants in the following affiliate programs which provide commissions for sales linked to this site: BH Photo Video, Adorama, Skimlinks, and Trip Advisor.  We also get a percentage of sales of our products through Zazzle and Fine Art America.  
Contact us!

All words and images ©2006-2018 Wendy G. Gunderson. Any use without written permission is prohibited. For licensing information, please send inquiries via the Contact page.