One of our favorite spots for dinner on Anguilla is B&D's BBQ.  It's a bit different from other dining spots on the island.  You won't find white linen table cloths, ocean views, or live music.  What you will find is great local food in a family setting.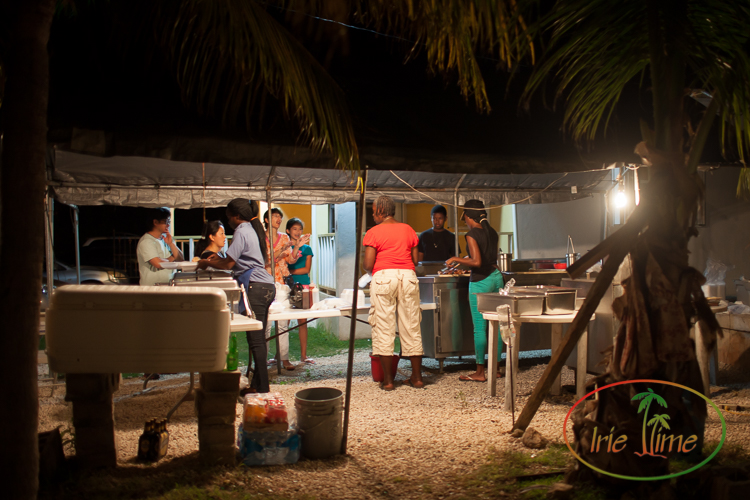 B&D's is only open Friday and Saturday nights, under a tent adjacent to the owners' home.  Pull over on the side of the road and walk up to the tent.  There will be a line, but it moves quickly, and it's worth the wait.  Place your order.  We requested orders of chicken, fish, and ribs, each with a side of peas and rice, an order of fries (the deep fryer is new since our last visit), and an order of four johnny cakes.
While you wait for your order to be prepared, walk over to the cooler and take your pick.  There's a bottle opener hanging on a string for your convenience.  Take a seat and they bring your order to you.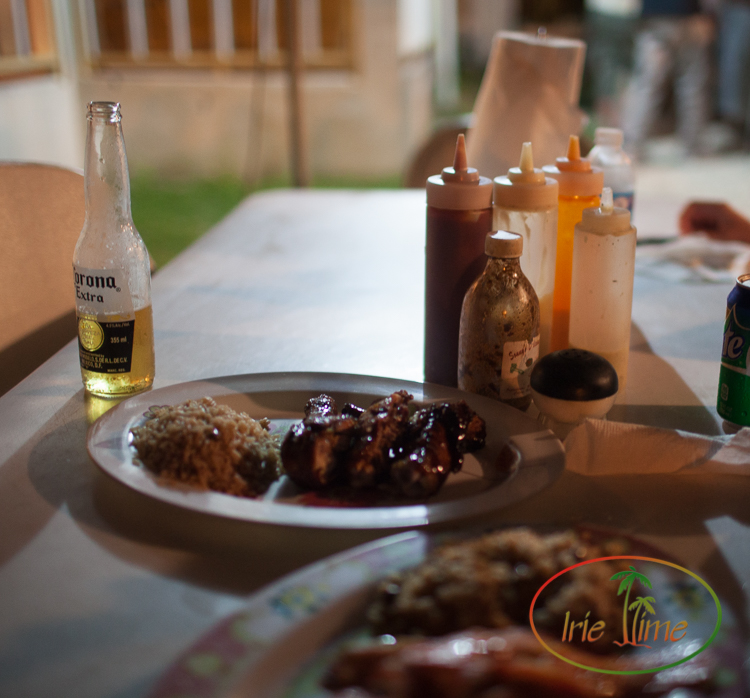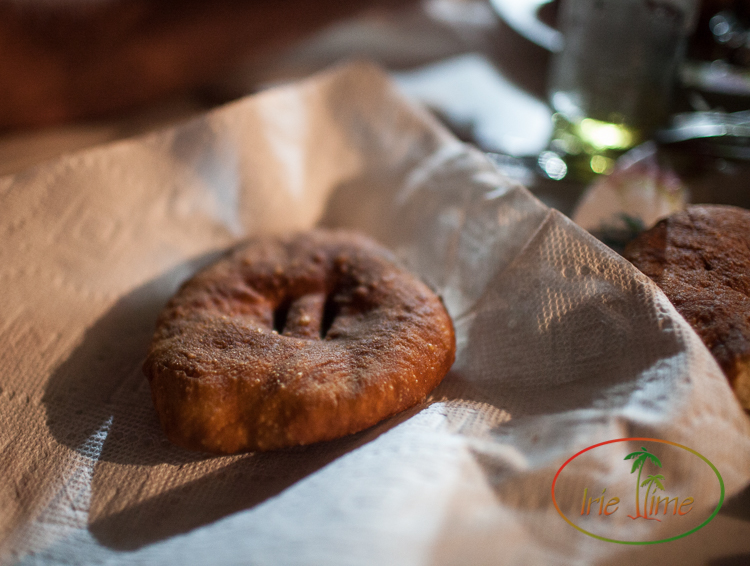 Need another beer?  Grab another from the cooler.  Once you're done, they'll tally up your bill.  For all our food, a few beers, a couple waters, and a soda, the grand total of $45.  A bargain – – and a great experience.  Do not miss B&D's!
Need to find B&D's?  It's on the road which runs alongside Malliouhana (John Hodge Road per the map), just to the east of the resort, after the road curves to the right.  If you are coming from Malliouhana, it's on the right side of the road.
Love Anguilla?  Stay tuned for more posts from our November/December 2014 trip.  We're just starting to sift through our photos! While you're waiting, check out some of our other Anguilla posts:
SaveSave
All words and images ©2006-2018 Wendy G. Gunderson. Any use without written permission is prohibited. For licensing information, please send inquiries via the Contact page.