It was our first night on the island, and we were headed to Picante to catch some margaritas and Mexican food.  The only problem?  Picante is closed on Tuesdays.  A new plan is needed.  We start driving east, trying to think where to go.  Driving along, just as we were passing Dungeon Gym, over on the south side of the road I spotted the red lanterns of Cha Cha San.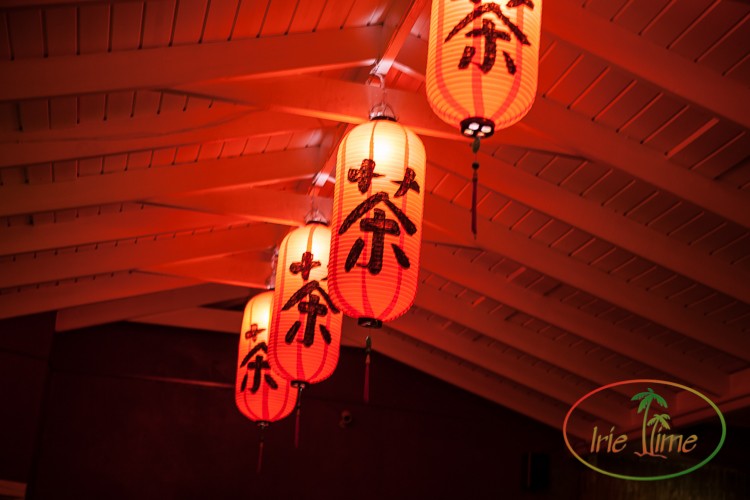 I recognized it immediately from Anguilla Beaches, and said "Quick, turn around!"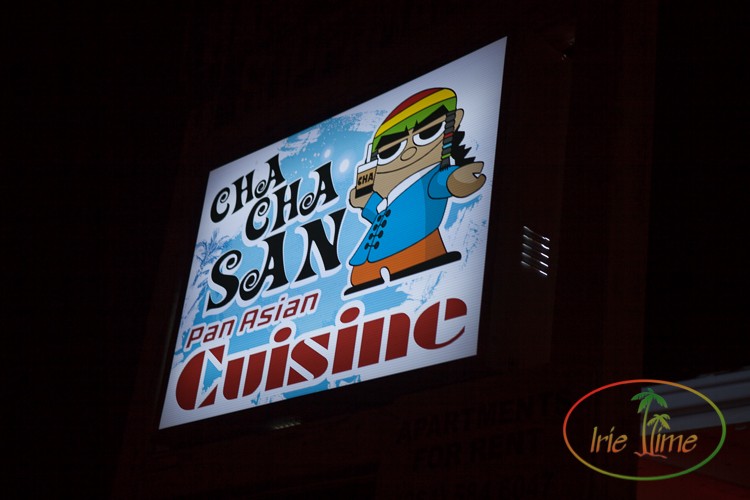 We were early to dinner, and glad that there wasn't trouble getting a table, because after a long day of travel, we would need to retire early.  I had been looking forward to dining at Cha Cha San after reading about Chef Ken Lin, formerly of the CuisinArt's Tokyo Bay, on Anguilla Beaches.  Armed with our Anguilla Card, we took a seat and browsed the menu.  You can look at it on their website here.  Chef Ken offers a variety of dishes from different Asian cuisines.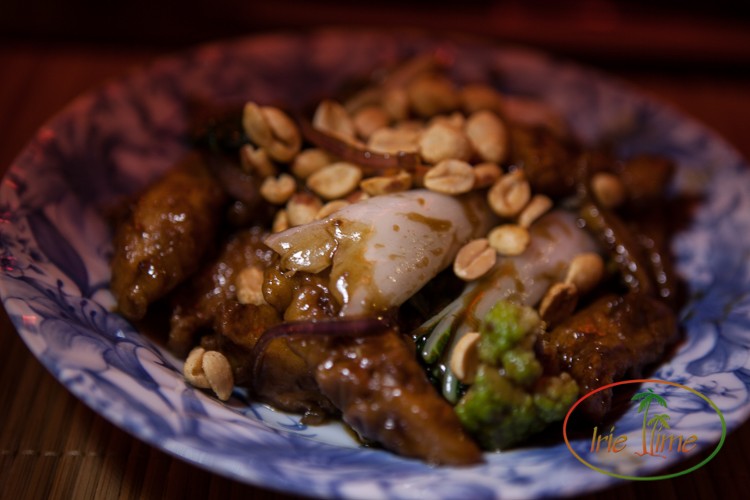 We have an informal contest every time we go out to dinner.  We each order what we want and taste each others' dishes.  Then we try to reach a consensus on the winner.  The General Tso's chicken caught my eye.  Our daughter ordered the Thai Green Curry Chicken, and my husband ordered the Angus Beef Yaki Udon noodle dish.  The picky eater orders plain white rice.  He's not really competitive in this game.  All were delicious, but our daughter was the winner with her very tasty curry dish.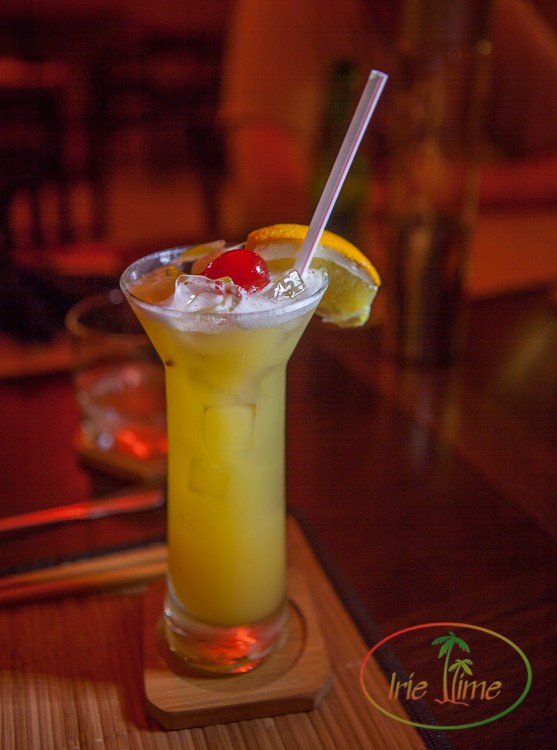 The breeze is catching the paper lanterns, causing them to sway ever so slightly.  Order another Mai Tai – – perfection. What a way to get on island time!
Don't forget your Anguilla Card for 10% off!
Stay on island time with more of our Anguilla posts:
SaveSave
All words and images ©2006-2018 Wendy G. Gunderson. Any use without written permission is prohibited. For licensing information, please send inquiries via the Contact page.