We first traveled to Anguilla in 2007.  When we arrived, the sun had set at Blowing Point Harbour.  By the time we arrived at our destination, the Cuisinart Resort, it was dark outside.  We awoke the next morning to a spectacular sunrise over St. Martin, which you will see in the image above.  The Cuisinart Golf Resort & Spa, the "Golf" was added with the acquisition of the Temenos Golf Course in 2011, has the envious location centered on beautiful Rendezvous Bay, sheltered by the cove of the bay and St. Martin to the south.  As a result, the beach is calm, and has the stunning turquoise water and powder white sand for which Anguilla is famous.  Its location also makes it within walking distance of Bankie Banx's Dune Preserve, one of our favorite beach bars, which you can read about here…  The property is stunning, lush with plantings and inviting places to relax.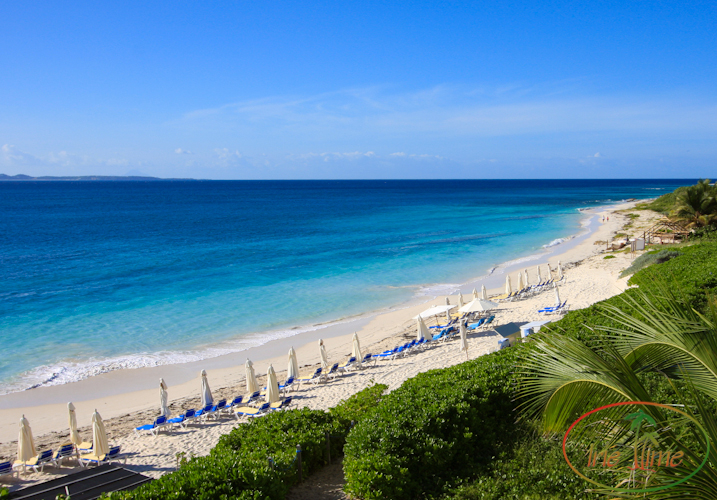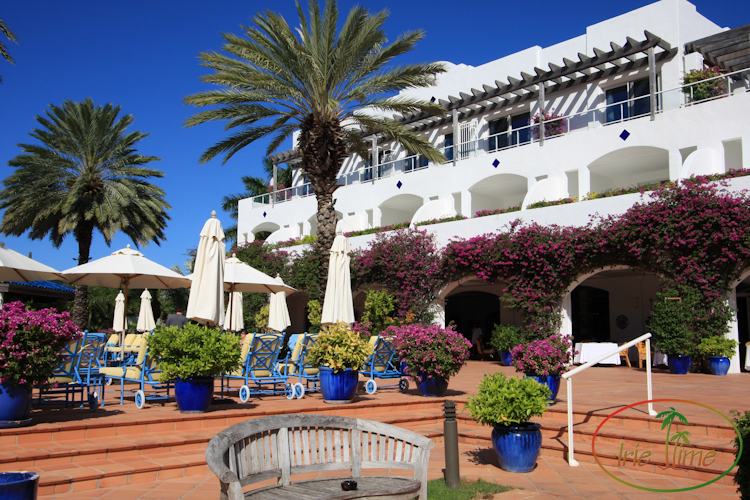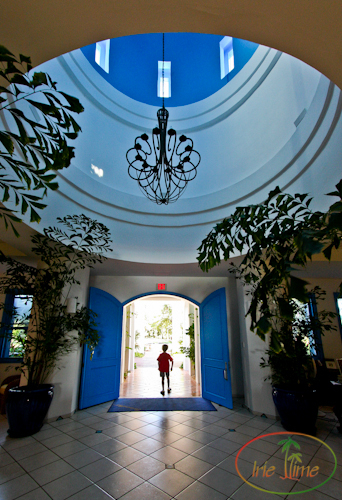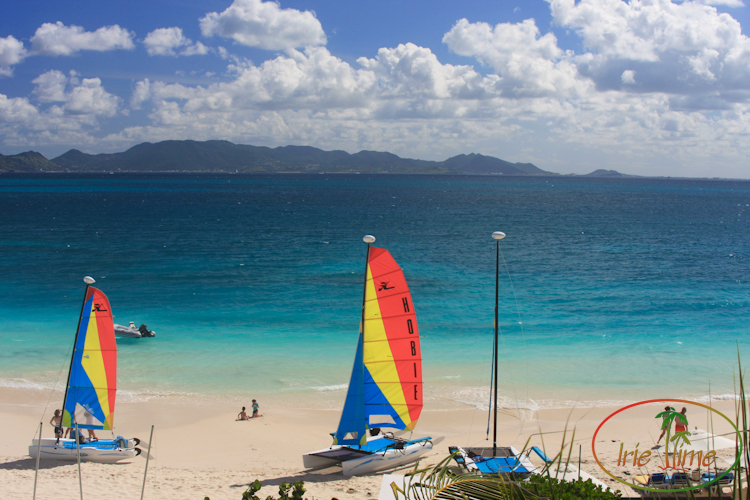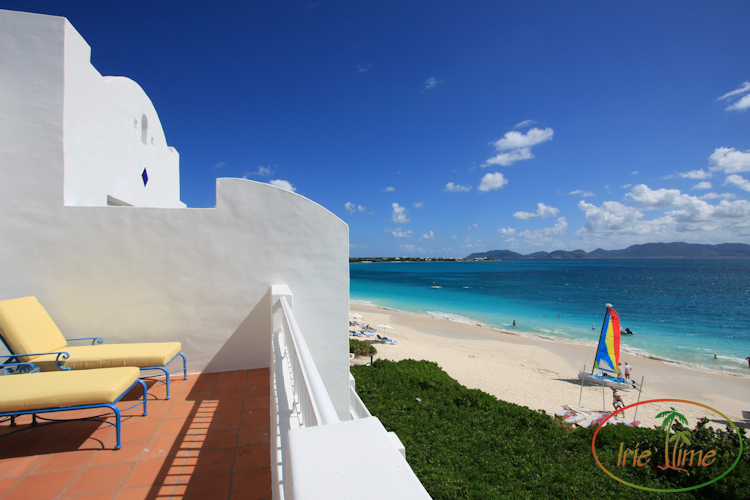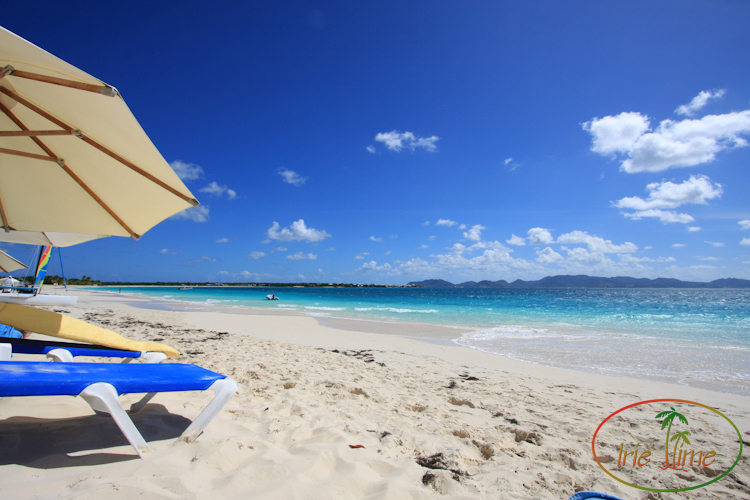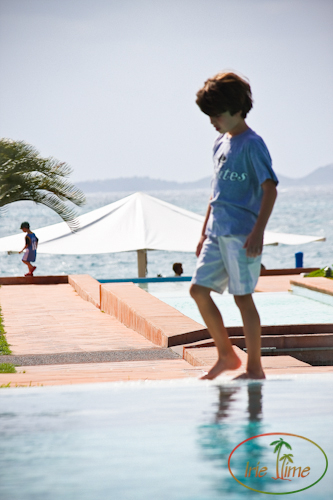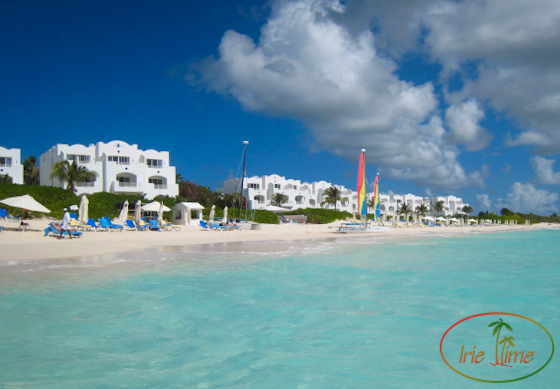 I don't usually photograph bathrooms, but the bathroom in our suite was gorgeous.  Check out the private solarium!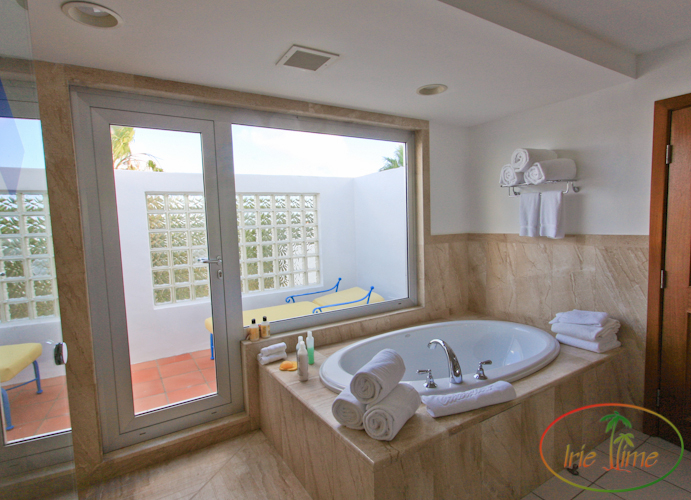 And don't miss the tour of the Hydroponic Farm. Dr. Howard Resh explains how to grow so many great fresh vegetables and herbs in the regular sun and heat on Anguilla.  All that sun is great when you are on the beach with a drink in your hand, but extreme temperatures make it difficult to maintain a crop. The CuisinArt operates a hydroponic farm where they grow vegetables and herbs in water.  Take a tour, operated Tuesday, Thursdays and Saturdays at 11:00 a.m.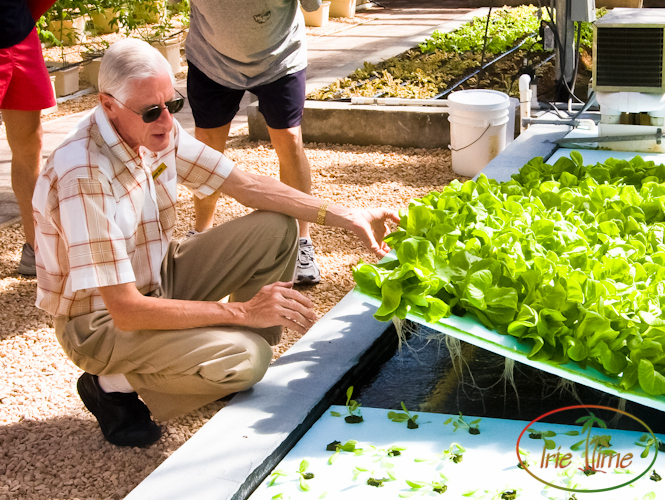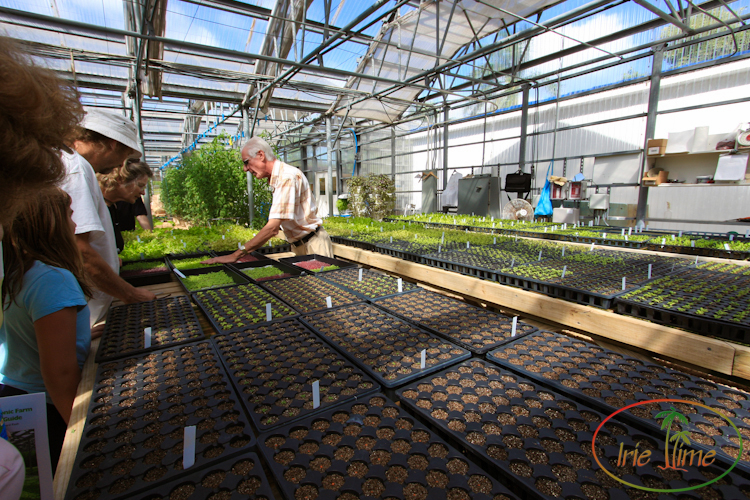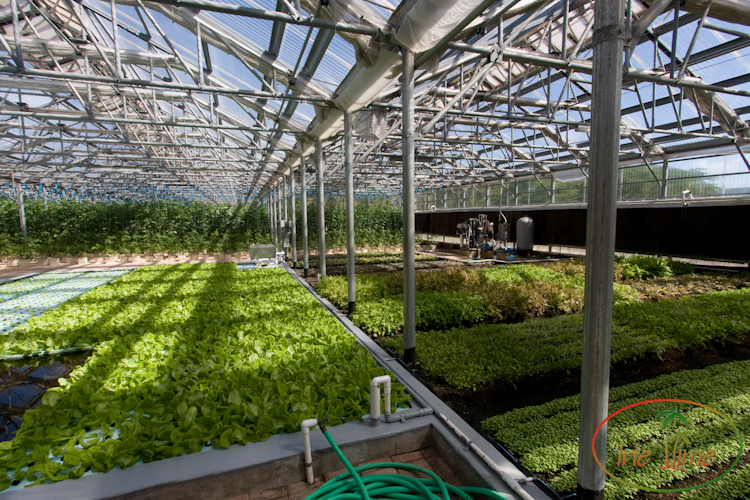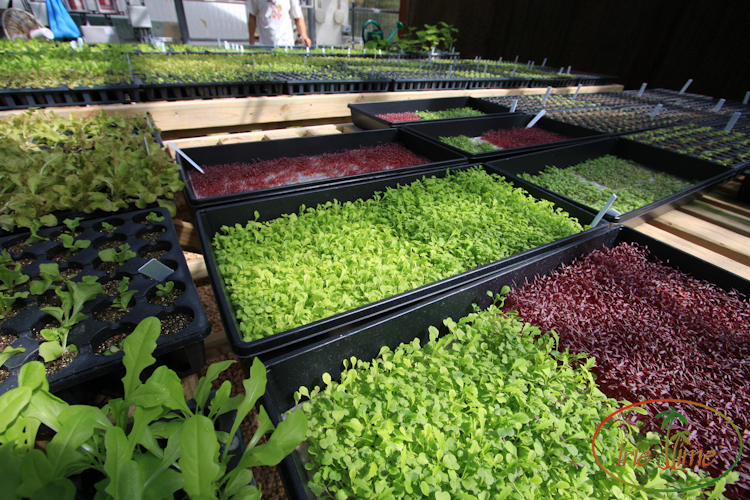 Happy travels!
UPDATE:  Check out our return visit in November/December 2014 here!
All words and images ©2006-2018 Wendy G. Gunderson. Any use without written permission is prohibited. For licensing information, please send inquiries via the Contact page.