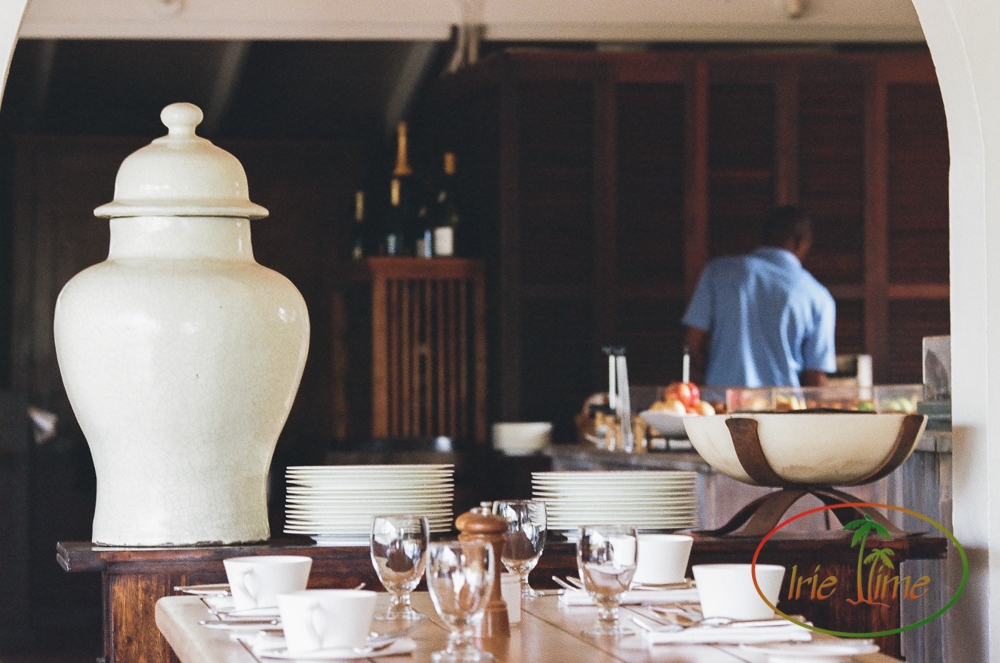 It seems too simple to call it "food and drink" at Rosewood's Jumby Bay, Antigua.  It was like fine dining at every meal, and a wide variety of cocktails at each of the resort bars.
Let's start with breakfast.  Served daily at the Estate House restaurant, you have a variety of choices at the buffet, a menu of breakfast favorites, along with a menu of daily specials.  My son's breakfast was the same every day – – a plate of freshly baked croissants, usually five of them.  The rest of us varied our choices, although it was hard not to order eggs benedict every day.  I loved the crab cakes benedict, and our daughter loved the chocolate-chip pancakes with bananas and peanut butter sauce as well as the full English breakfast.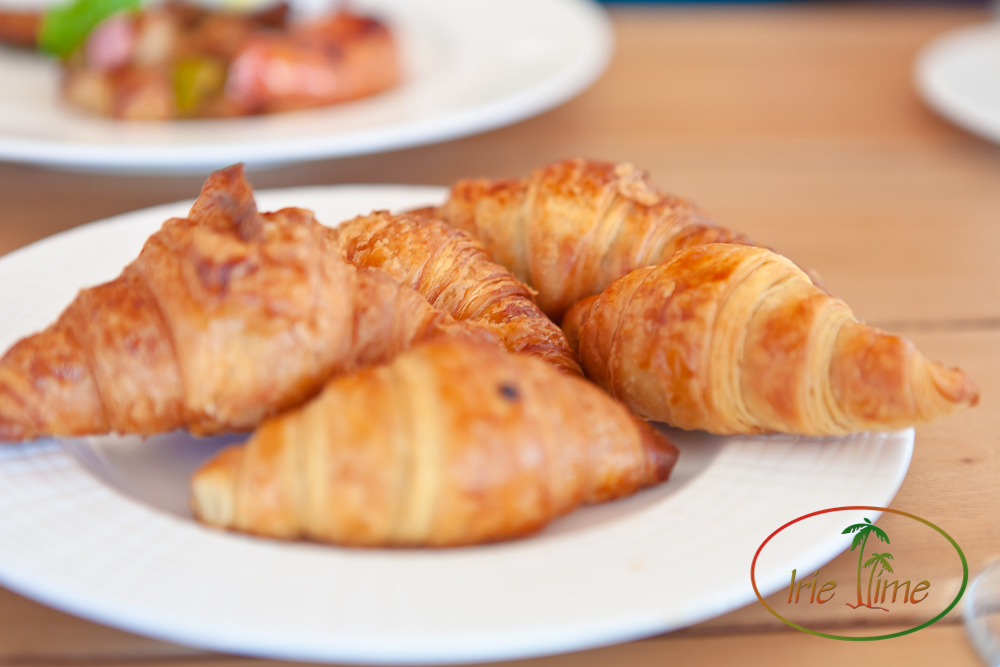 For lunch, you have several options.  The Verandah restaurant is presently being remodeled, but you could have lunch at the beach shack, at the Pool Grille, or at the beach bar in between.  Our favorite was the Pool Grille.  My favorites were the fish tacos, the ceviche, and the burger.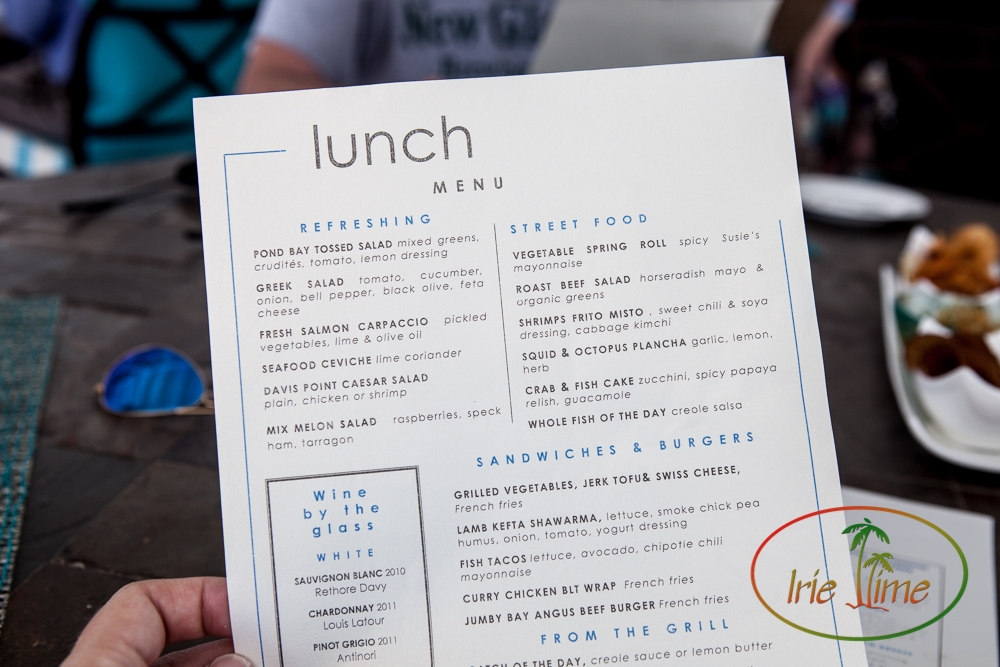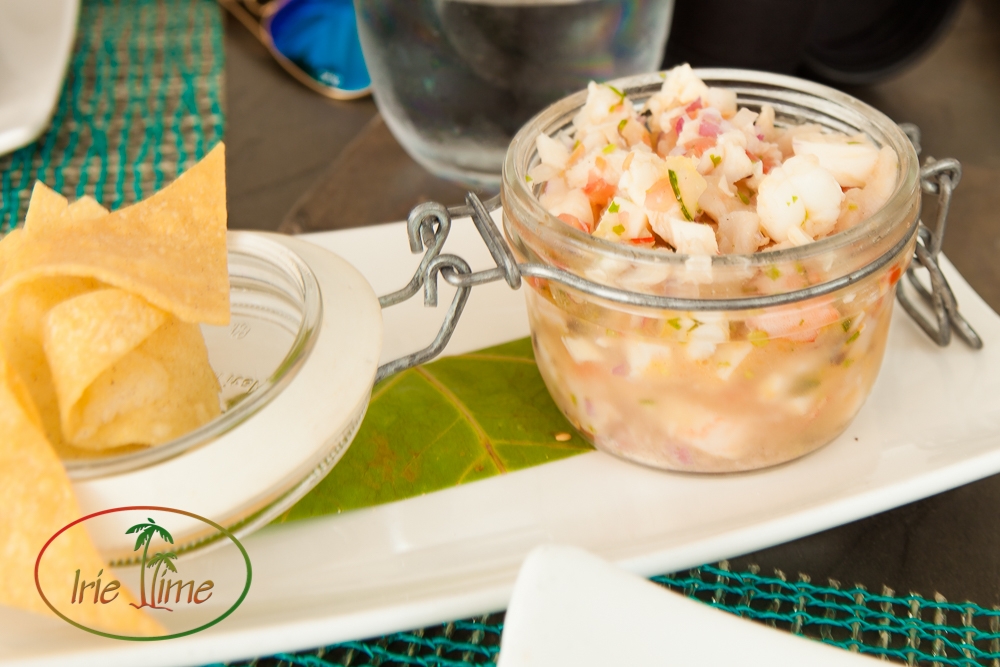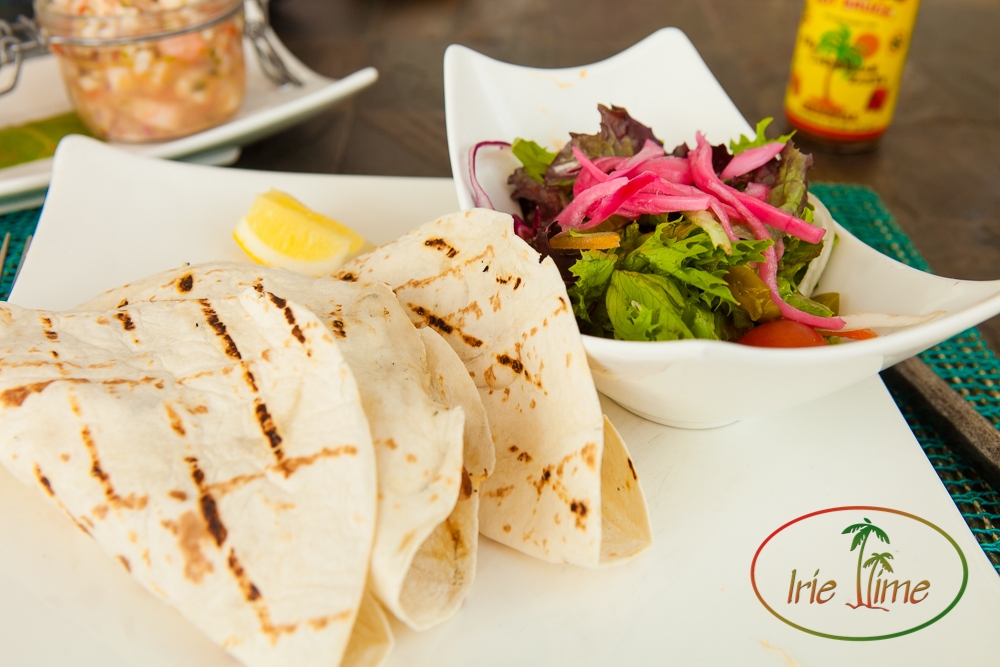 Dessert with lunch?  Why, yes, of course!  I can't remember the last time I ordered dessert with lunch, but at Jumby Bay, it's too hard to resist.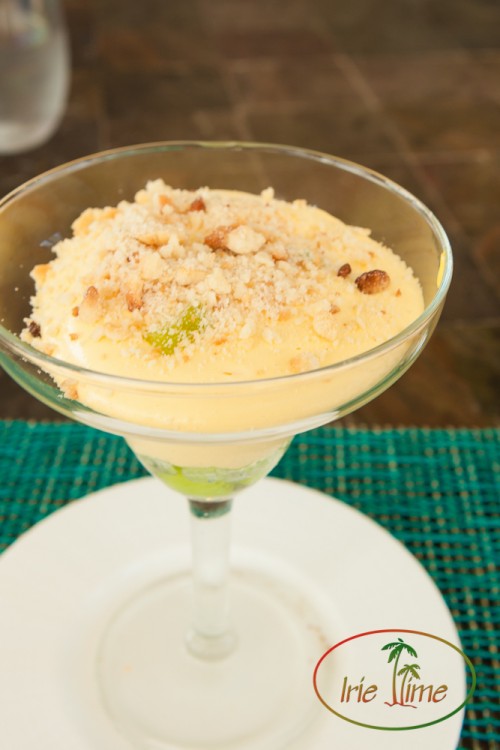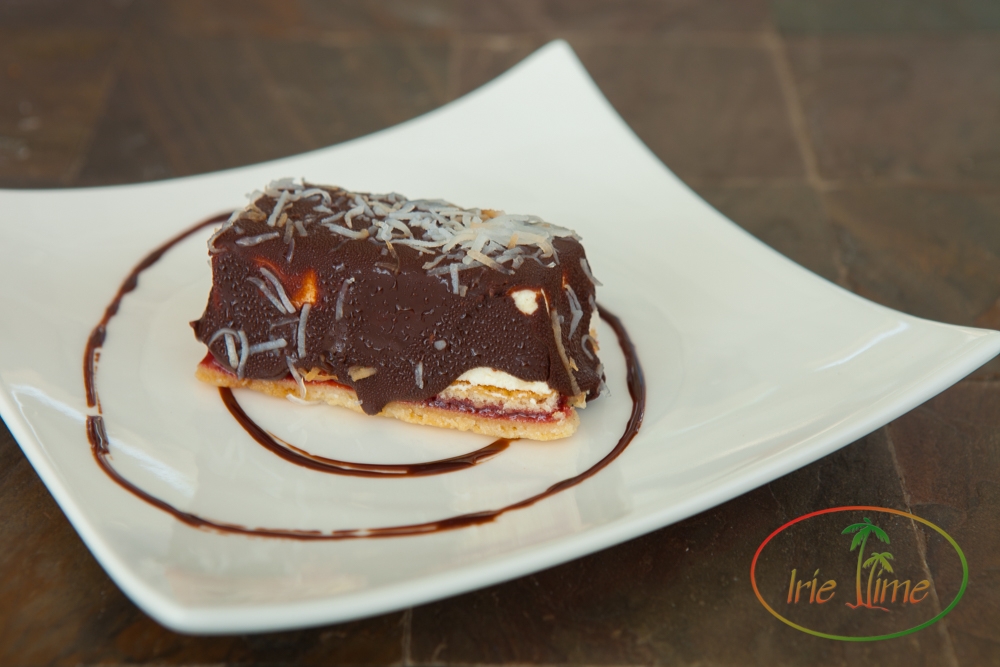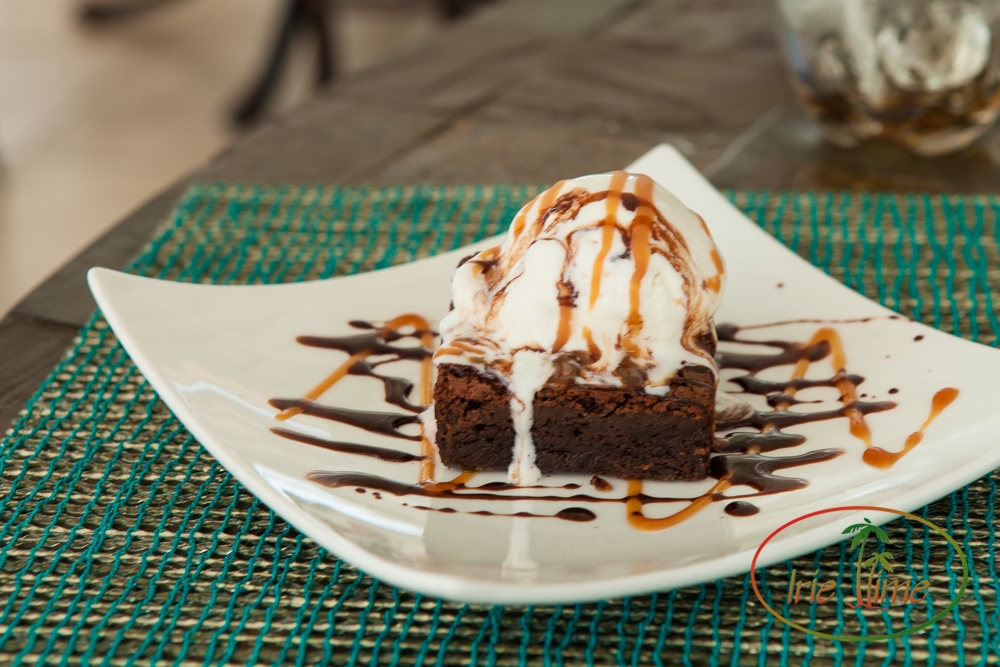 Food doesn't stop when you're on the beach.  The beach shack offers a variety of light meals.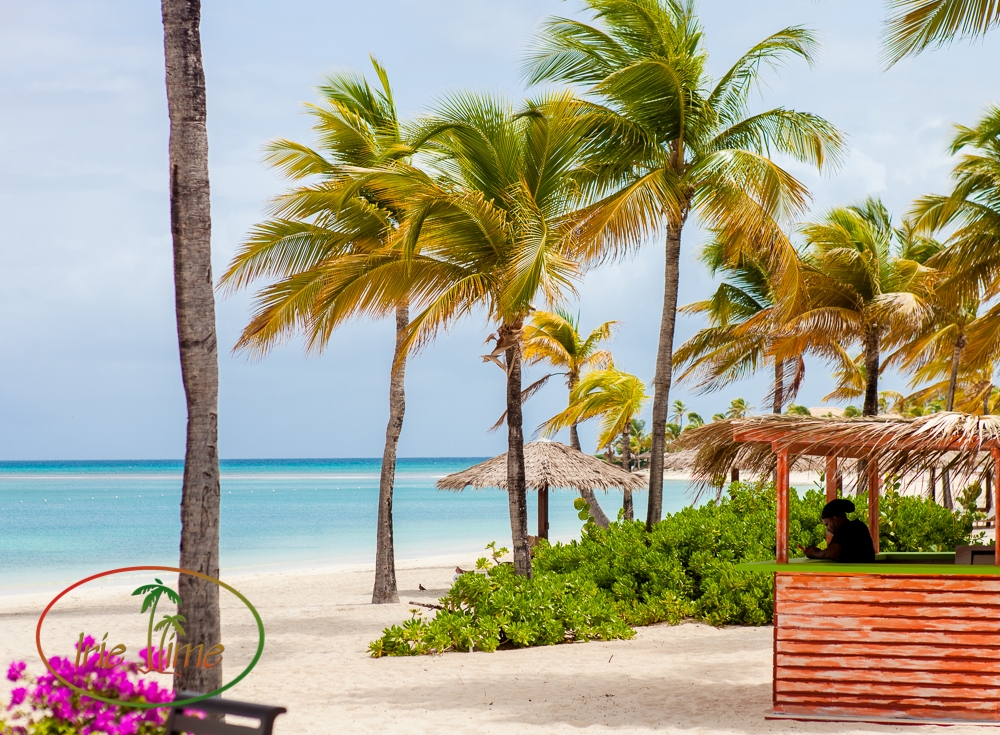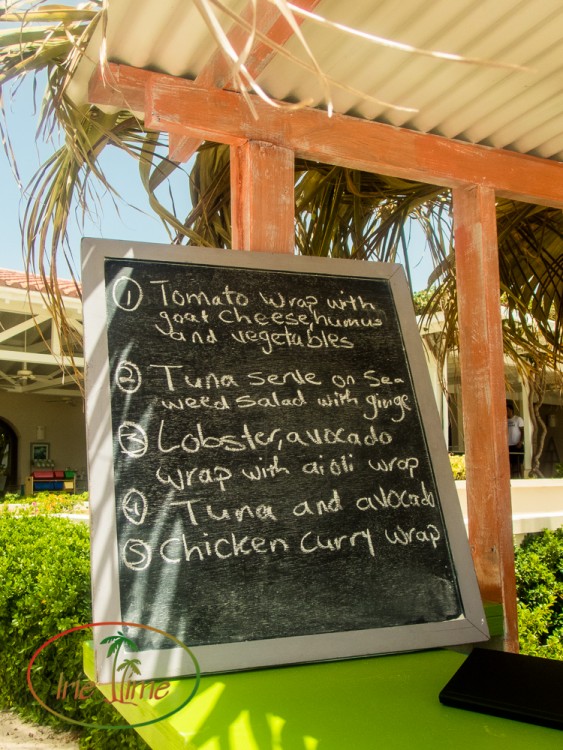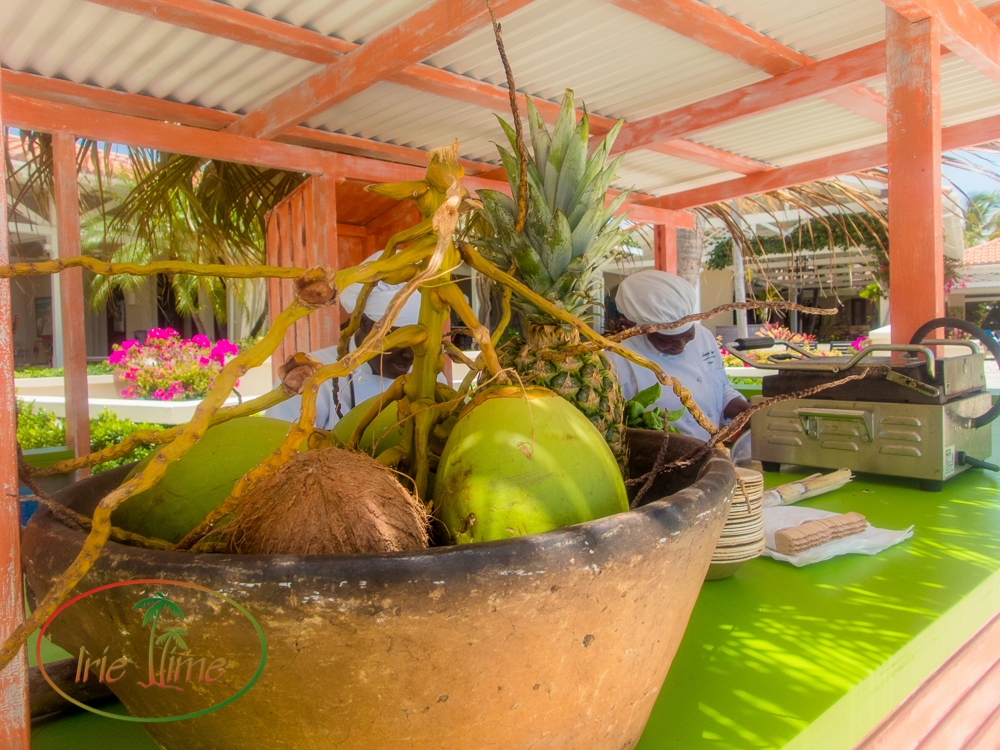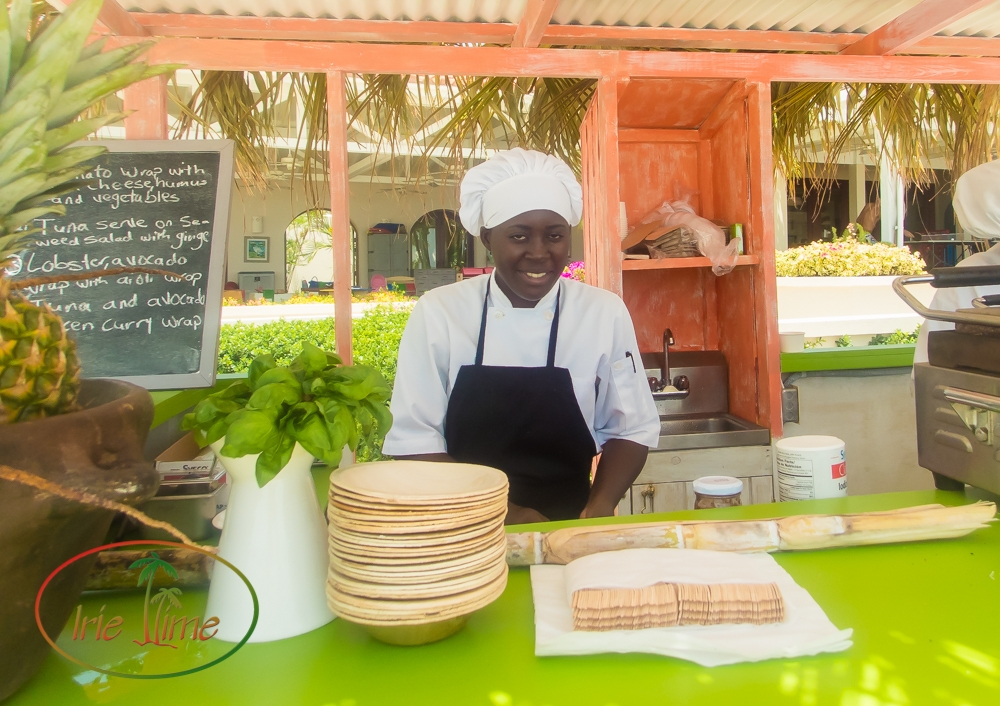 And if you're on the beach for any period of time, you'll have a variety of snacks from which to choose, brought right to your beach chair.  My favorite was the "Cool Me Off," a cocktail of gin and grapefruit juice.  Very refreshing!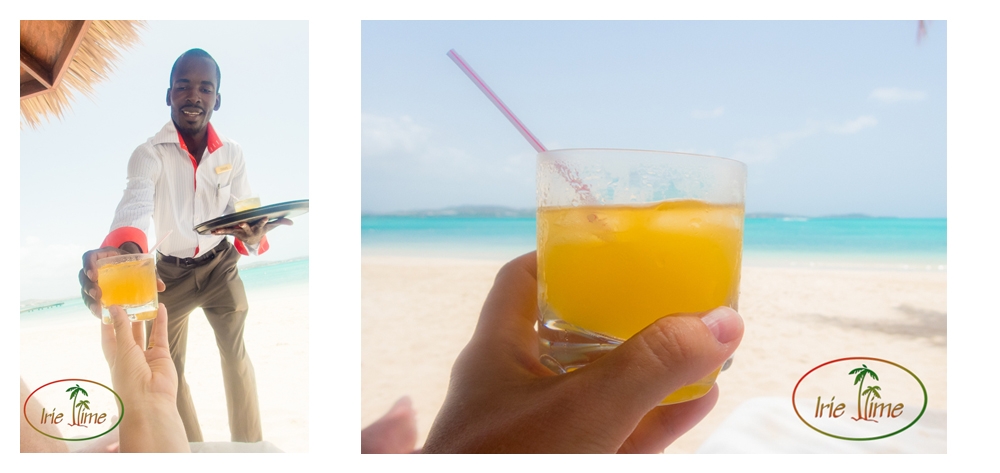 For our evening meal, we tried the range of offerings at the resort.  Our first night on the island was a beach barbecue at Jumby Beach in front of the Verandah restaurant.  There were so many choices!  Ceviche, grilled lobster, ribs, grilled chicken, and loads of salads and other side dishes.  The desserts were over the top.  There were crepes, fruit tarts, profiteroles, s'mores on the grill, and pot au chocolat.  I loved the banana, stuffed with chocolate, wrapped in a banana leaf, and grilled.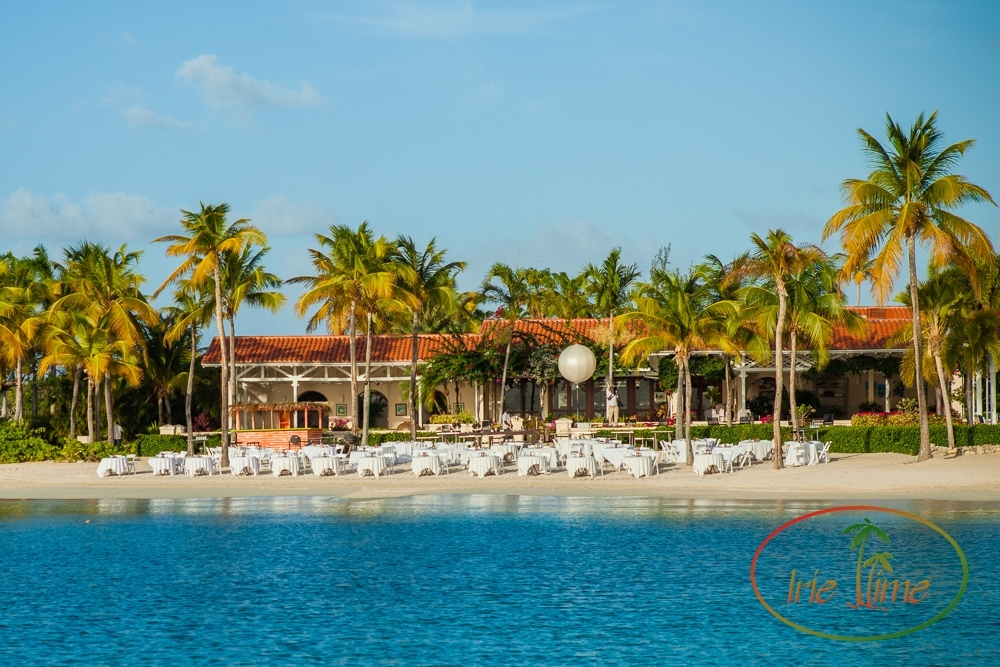 We also dined at the Estate House, with delicious Italian fare, and at Pool Grille, for asian-inspired dishes.  All of the meals were outstanding.
Each of the bars at Jumby Bay has a cocktail menu, and it's hard to resist trying the many combinations. There are some great cocktails at the Pool Grille.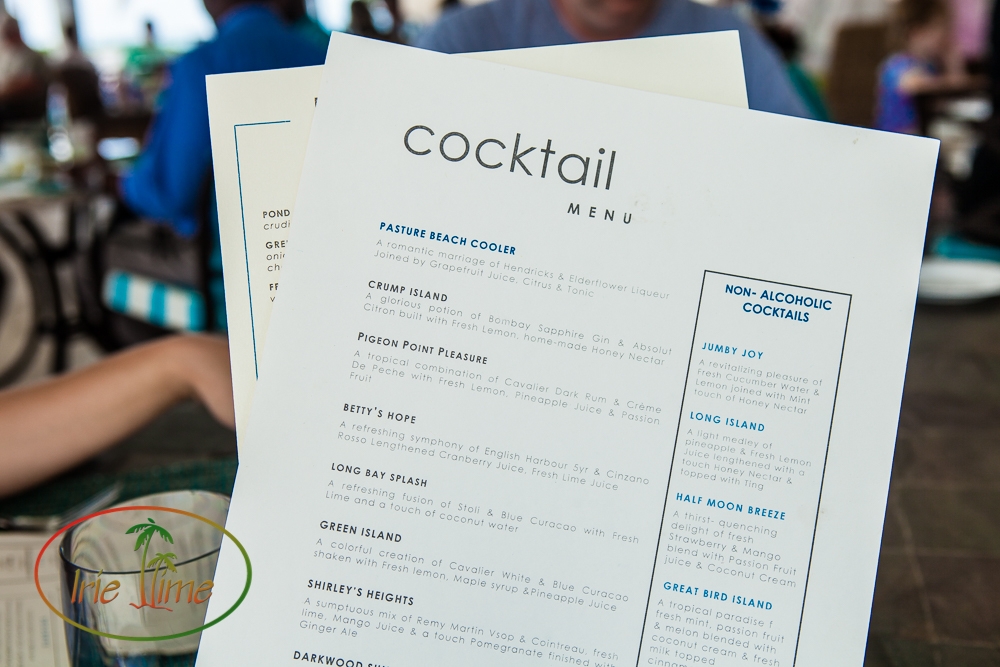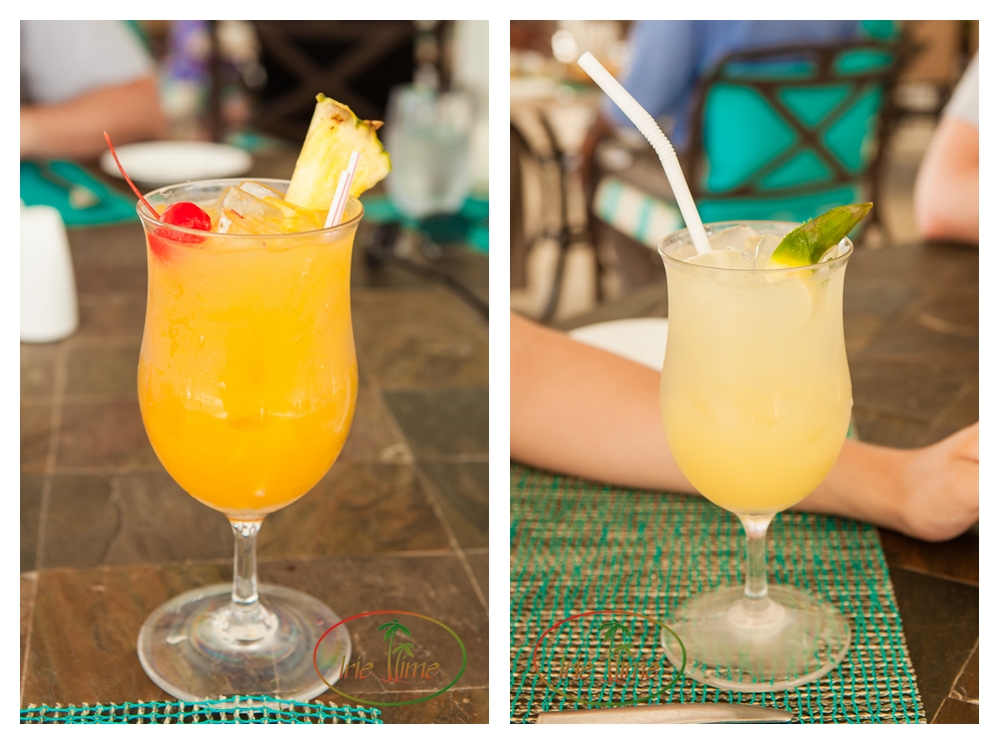 And at the beach bar.  Patel serves them up with a smile.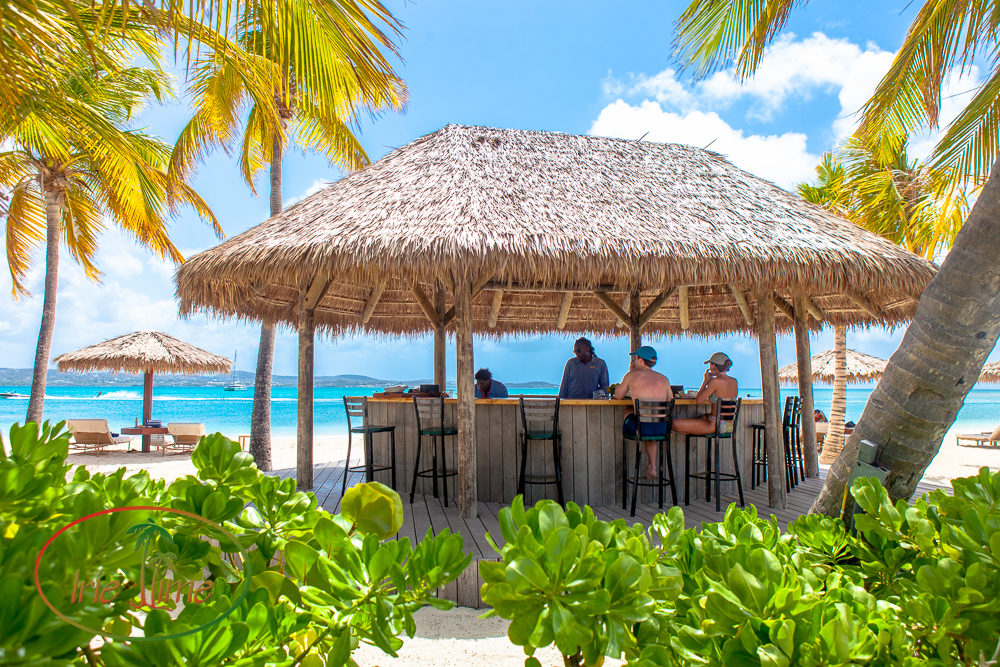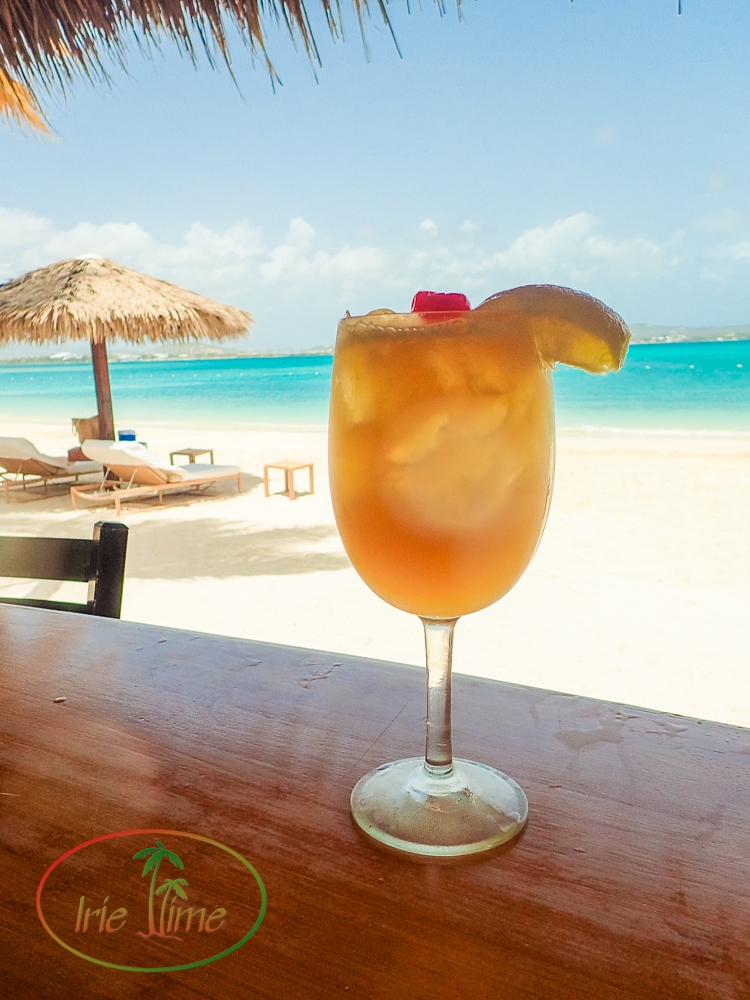 The Verandah Bar has so many choices.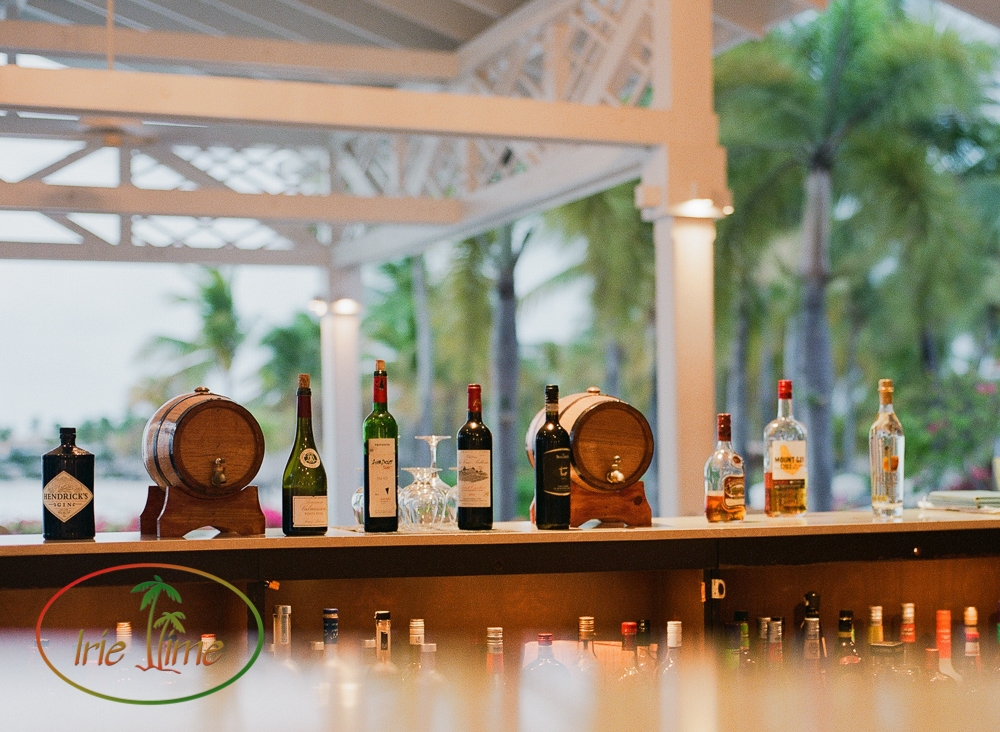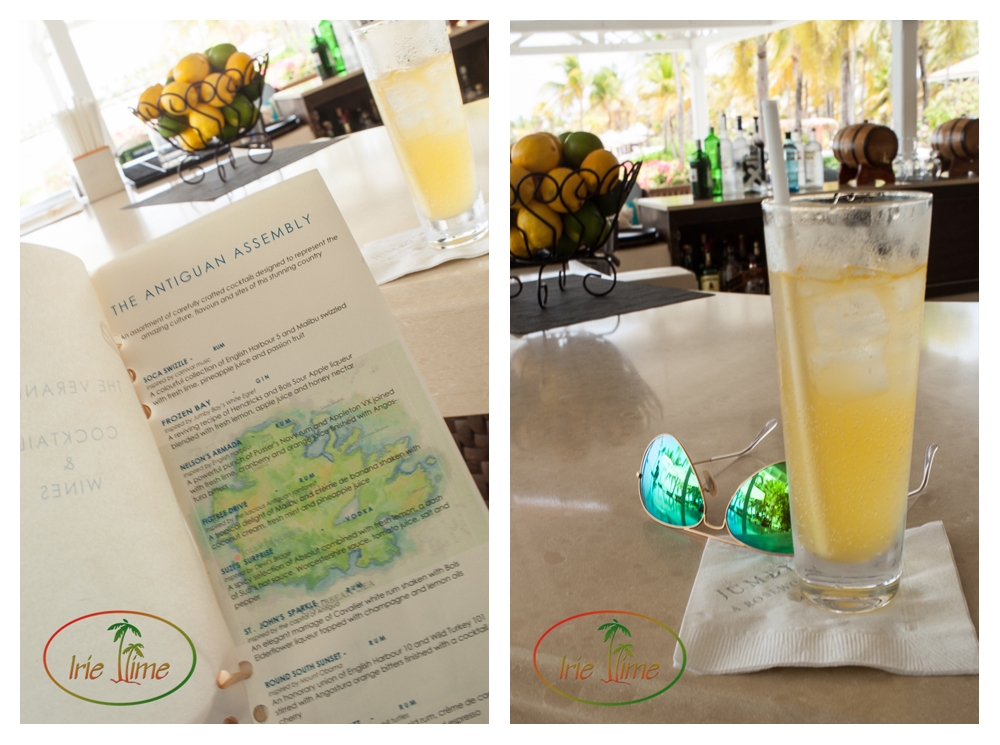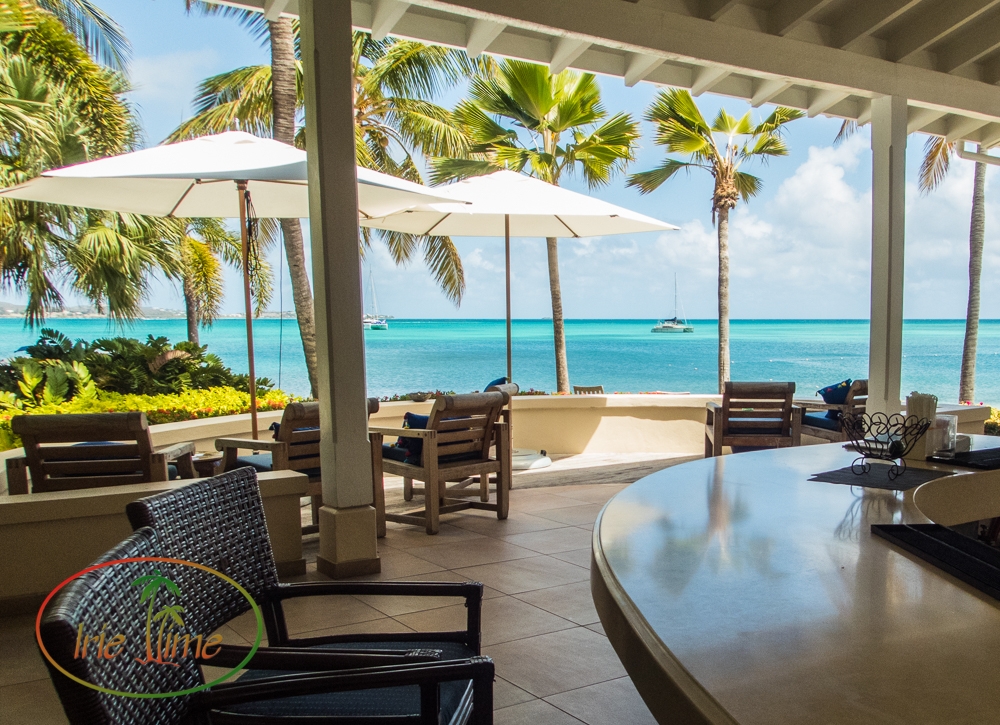 And the Verandah Bar is a great place to sit and admire the view.
Verandah Bar, Jumby Bay, Antigua from My Irie Time on Vimeo.
Next up, we explore all the activities offered at Jumby Bay, including snorkeling trips, water skiing, tubing, turtle watching, rum tasting, and more.  While you're waiting, catch up on all of our posts about Jumby Bay:
And check out our trip to Antigua's sister island, Barbuda!
All words and images ©2006-2018 Wendy G. Gunderson. Any use without written permission is prohibited. For licensing information, please send inquiries via the Contact page.