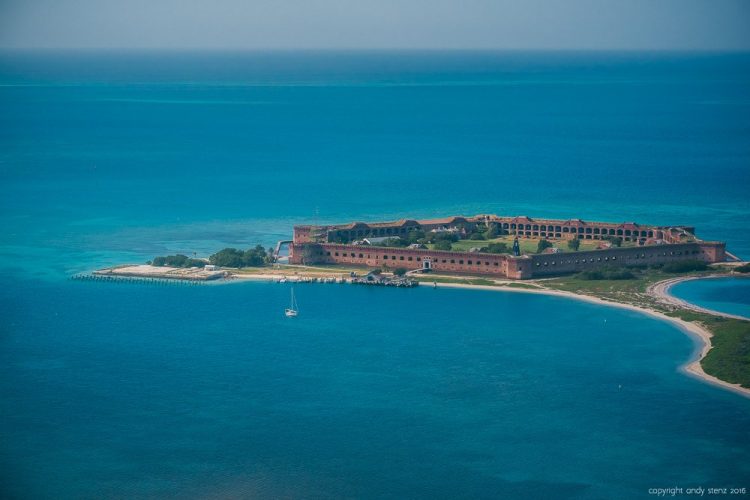 Happy 100th birthday to the National Park System!  In celebration, we visit Dry Tortugas National Park with this guest post from our friend, Andy Stenz.  Andy is a photographer and blogger who I met many years ago when I first became involved in our local community of photographers here in Wisconsin.  He has discovered the beauty and warmth of Hawaii, and soon will become a permanent resident on the island of Oahu.  He loves to travel – – he's now exploring Europe with his lovely wife, Jessica – – and was kind enough to share with us his visit to Dry Tortugas. Enjoy!  And be sure to follow Andy on Instagram for amazing images!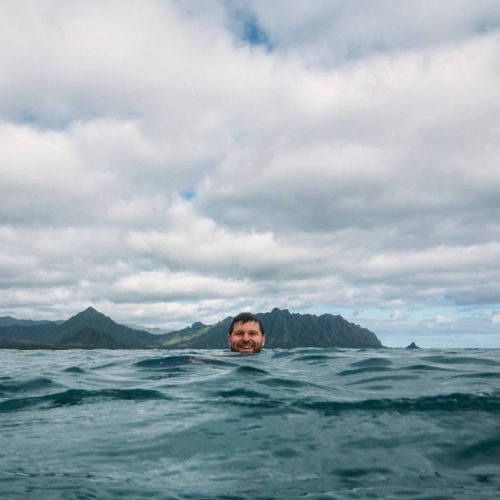 Located 70 miles from Key West, on an island without a bridge to get there, lies one of the least visited National Parks, Dry Tortugas National Park.
Because of its remote nature, it only gets about 60,000 visitors a year. The only two options are the ferry or the seaplane. But those 60,000 people experience something wonderful, and I wanted to be part of it.
I originally ventured down to Key West to take the ferry over to Dry Tortugas and camp for a night. I flew my gear down and was all excited and ready to go. That morning, when I showed up for the ferry at 6:30 am, I found out the engine was offline for a day or two while they flew in a new part. I was stuck on a dock, 70 miles from the island I so desperately wanted to visit.
Undeterred, I called the seaplane company and booked the last flight that evening. I had come to see Dry Tortugas and was going to see it one way or another!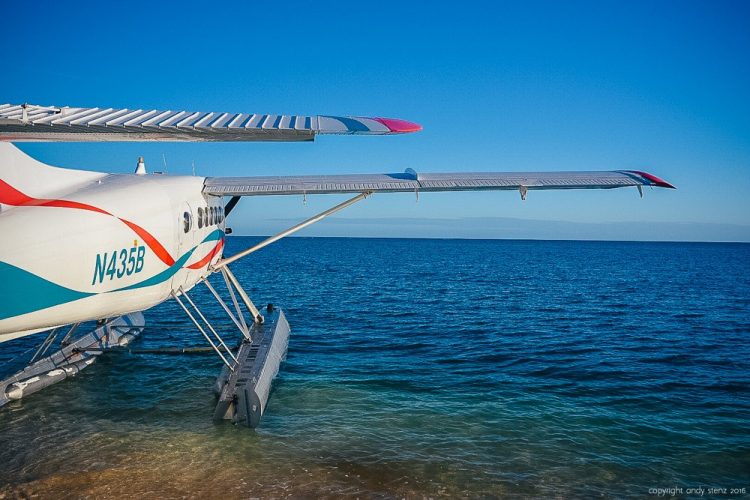 Some travel tips here. First, I was going to take the ferry over the seaplane for a few reasons:
1) It's cheaper. Although it takes just over two hours (compared to a 40-minute flight) the fact that it's only half the cost of the plane makes it the more manageable cost.
2) You can't take the plane and camp. The only way to camp is to take the ferry out, camp, and take the ferry back. If you fly out, you fly back on that same flight.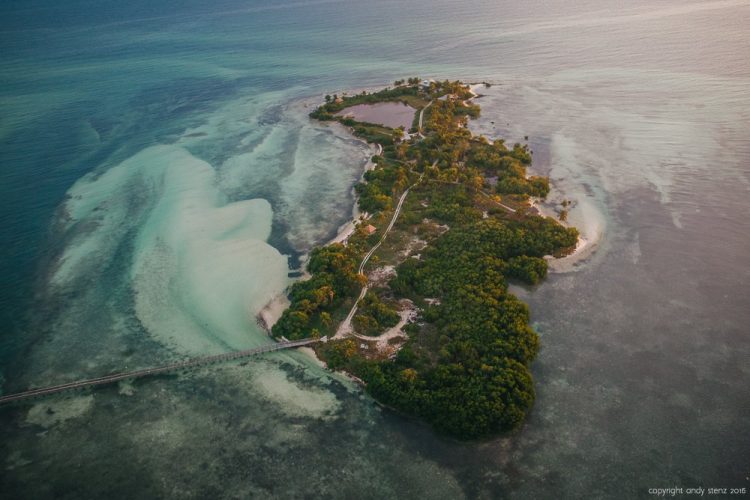 So, back to the story…
I intentionally booked the last flight out because I knew that sunset would happen on the return leg of our journey. I'd have 2.5 hours to explore the beauty of the island, see Fort Jefferson, and snorkel in the turquoise water around the islands AND THEN I'd witness a beautiful sunset from 500 feet above the ocean as we made our way back to Key West.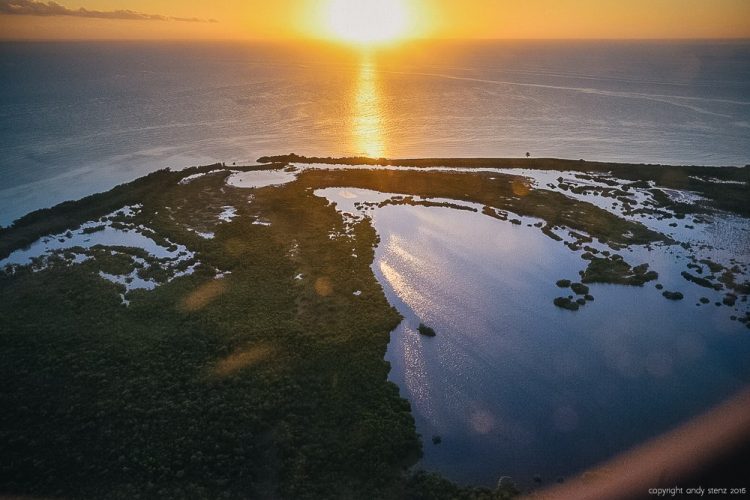 And part of the fun of the seaplane is getting to land and take off on the water at Dry Tortugas (it uses the normal airport landing strip back in Key West).
It was a win either way. I was going to visit the island I had come to see!
I very much wanted to shoot the stars at night over Fort Jefferson (remember, there aren't any city lights for 70 some miles, so the stars are AMAZING out there!). Perhaps another time.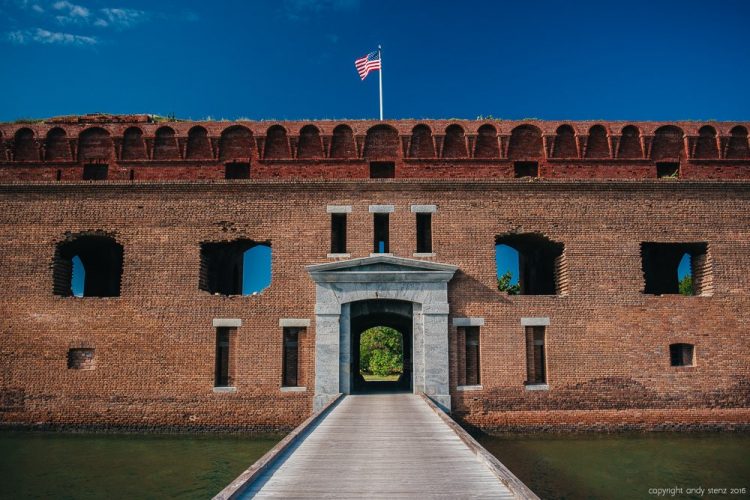 A little about the island:
Dry Tortugas is mainly Fort Jefferson and the beach. There's truly not that much else to it. There's an incredible moat wall which encircles the Fort (which is fun to walk and take photos from). And, depending on the tides, there can be a sandbar to another small island (otherwise you have to wade to get there).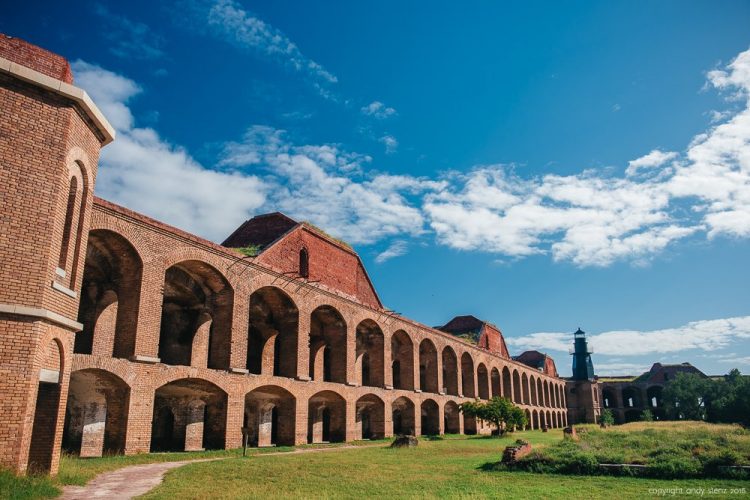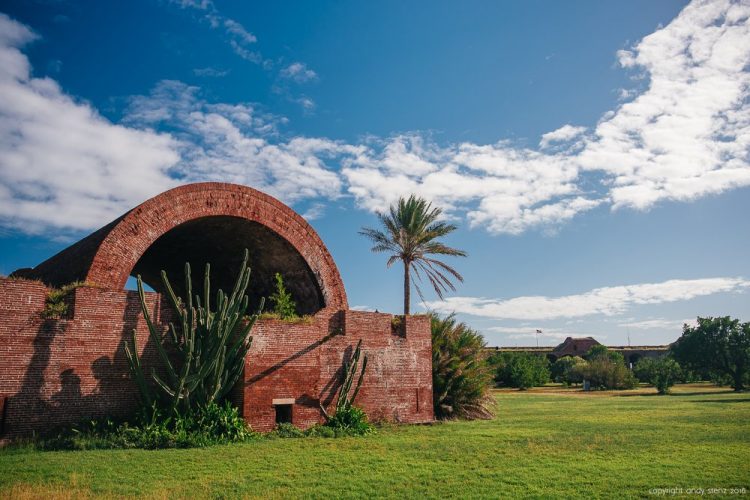 Fort Jefferson itself is full of so much history that any history buff ought to visit for that reason alone. It was built in 1847 and was the gateway to the Gulf of Mexico. Although it never saw battle, it was equipped for it. It's the largest masonry structure in the Americas. Thinking about how they created this structure, with it's 16 million bricks and 2,000 arches, so far from the mainland is astounding.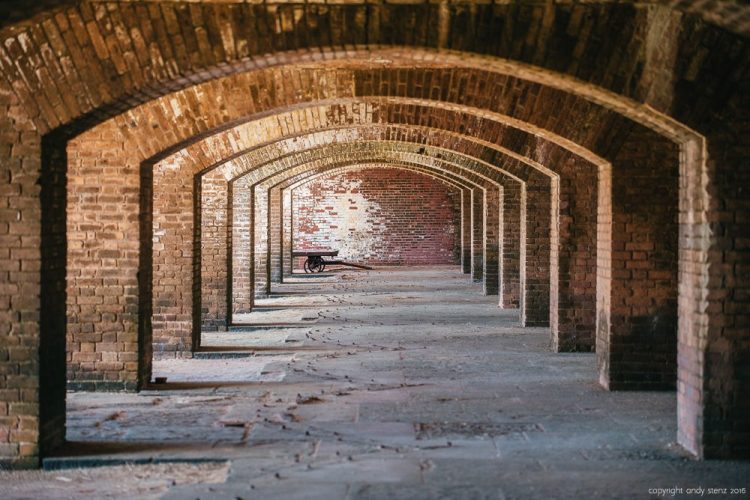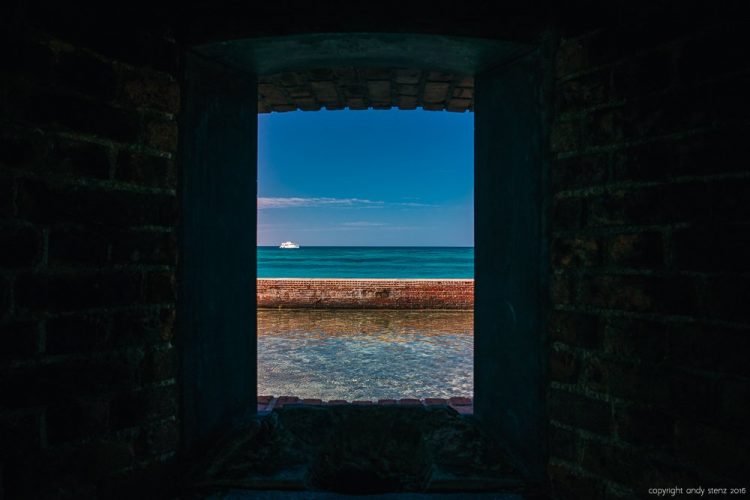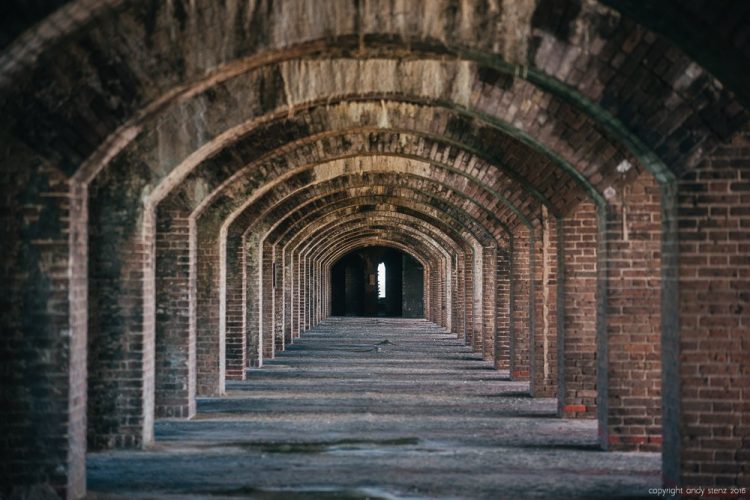 The snorkeling around the island is easy to access and as beautiful as many of the great places I've visited. Safe and easy for even beginners (but with plenty to see that any level of snorkelers will enjoy it). There are old dock struts which have become home to many fish and other sea life. You'll probably even see some of the islands namesake, the turtle (tortuga = turtle in Spanish).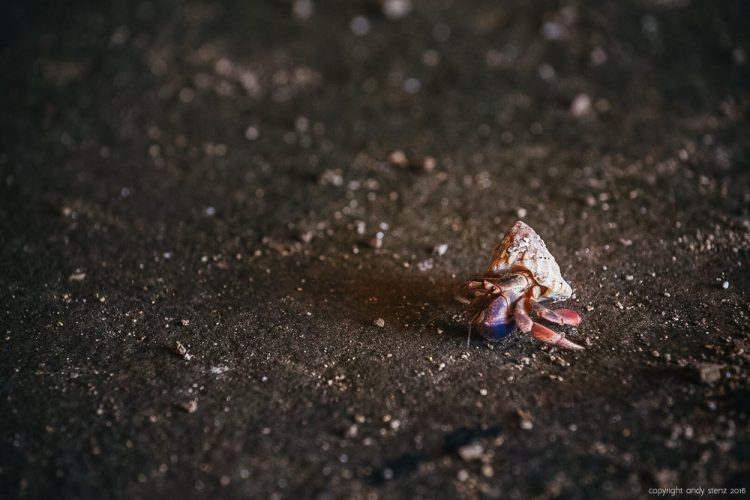 I'm out traveling a lot to visit as many National Parks as I can. I'm basically at the halfway point, and Dry Tortugas is on my top 5 list for sure. I encourage you to plan a day to get out there; take the ferry or the plane, and make sure to bring your swimsuit!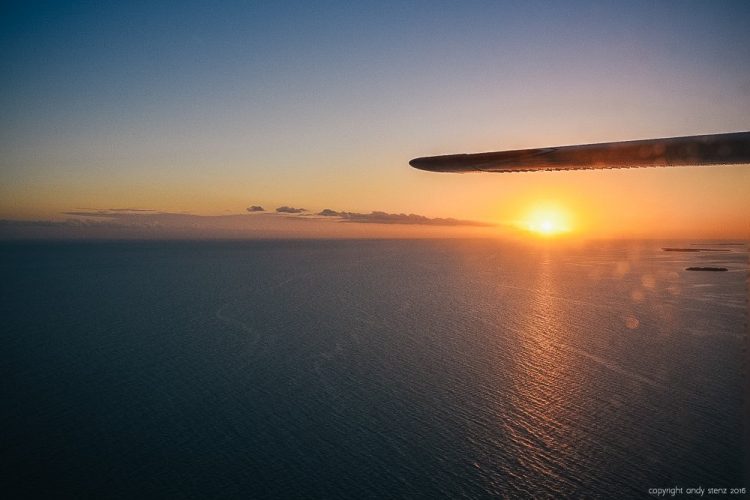 Thanks, Andy for the great story and the beautiful images!  I'm ready to jump on a plane!
All images in this post are the copyrighted work of Andy Stenz Photography.
All words and images ©2006-2018 Wendy G. Gunderson. Any use without written permission is prohibited. For licensing information, please send inquiries via the Contact page.