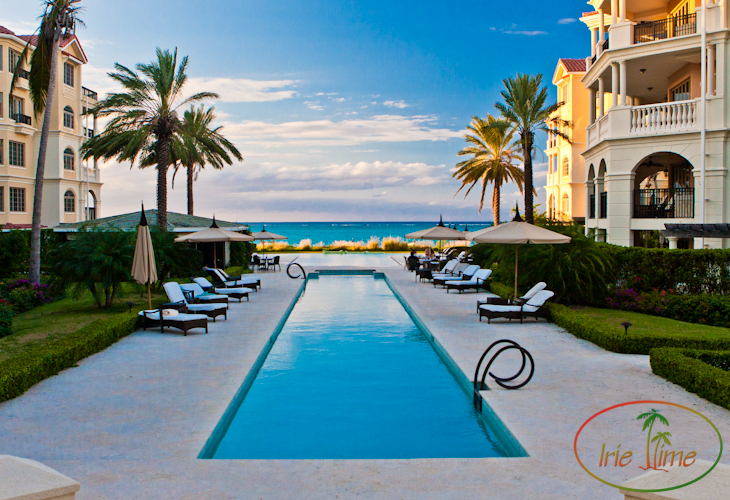 When we look toward traveling to a new island, one of the first choices we make is the hotel, and picking the perfect hotel for your family is no easy task.  Picking the perfect resort, villa, or hotel requires research and consideration of what you need, and more importantly, what you don't need, to make your vacation a happy one.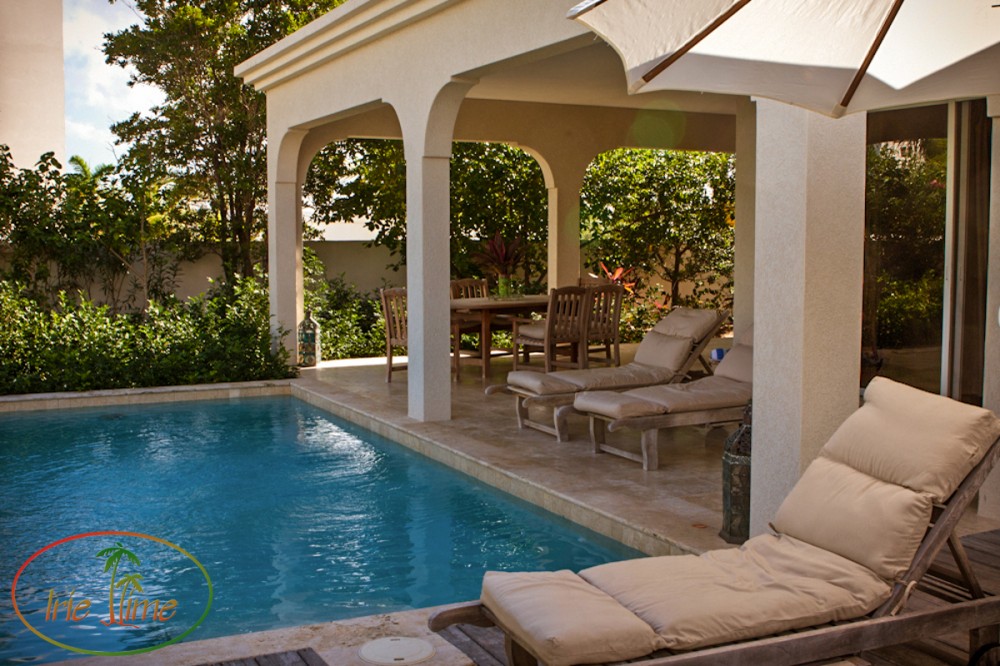 1.  Room or Suite?
Anyone traveling with their family knows how difficult, and how expensive it can be, to find the perfect accommodations.  Our family of four started traveling out of the country when the kids were 6 and 8 years of age.  When the kids are that young, you can all fit in a single room with either two queen beds or a king and a sofabed.  As the kids get older, they are too big to share a sofabed (and too loud to have in the room with you), but still too young to have a room of their own.  It is at that stage that you realize how much more expensive it is to book a suite over a single room or two individual rooms, and most resorts won't guarantee adjoining rooms. What to do?
Although suites are generally more expensive than two standard rooms, there are other options where you can all stay together.  Some resorts will offer price breaks on suites that are not offered on standard rooms, such as if you stay a certain number of nights, you will get one or two free nights.  This can ease the pain of booking a suite, so always explore that option.  Some resorts also offer different levels of suites.  Those with a garden view are generally less expensive, and although they are set back farther on the property, the walk is not terribly far.  Also consider traveling at a different time of year.  All rooms come down in price at shoulder season (after Easter break in the spring, and before Christmas in the late fall), and are at their lowest during the off season, June through October.  Keep in mind that many Caribbean resorts close in September and October due to hurricane season, but the old rhyme "June, too soon," can translate into much lower rates, and make a perfect "end of the school year" trip.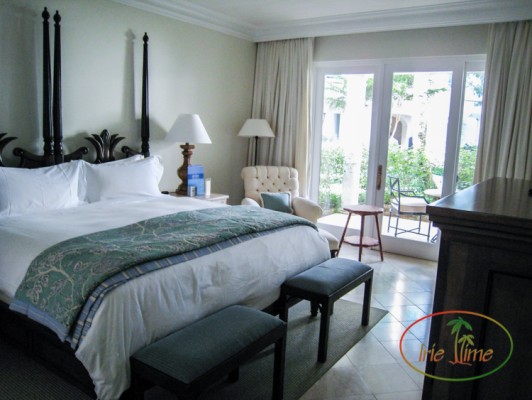 2.  Tennis anyone?
Many people enjoy the amenities a resort can offer.  Tennis courts, golf courses, and spas are all wonderful luxuries, but they all cost money to operate, and drive up your costs.  If you are looking to travel to the Caribbean to sit on the beach, and cannot imagine working up a sweat on the tennis court or golf course, opt for a resort without those amenities.  Tailor your choice to those amenities you actually use. Only intend to use these things once or twice on your stay?  Look into whether or not the resort will permit non-guests to use the facilities for a fee.  You may end up saving money by staying off the property and paying the non-guest fee.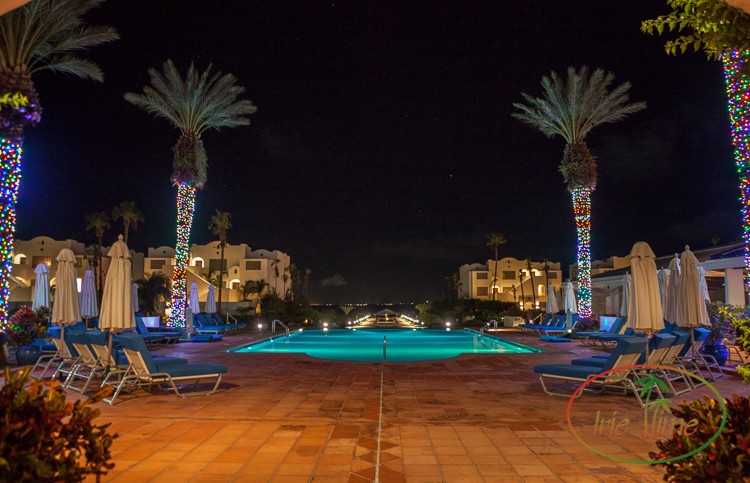 3.  Pool or beach?
Many people travel to the Caribbean who enjoy the beautiful views and cool breezes off the ocean, but don't care to play in the sand or swim in the ocean.  If you're there for the sun and the views, consider a property set back from the beach, perhaps a hillside location.  If you select a villa with a pool, you'll have what you need at a price more affordable than a beachfront unit.
Consider the age of your child when selecting a room or villa with a pool.  It will require a greater degree of vigilance on your part to supervise your child and keep doors locked if your child is not secure around open water.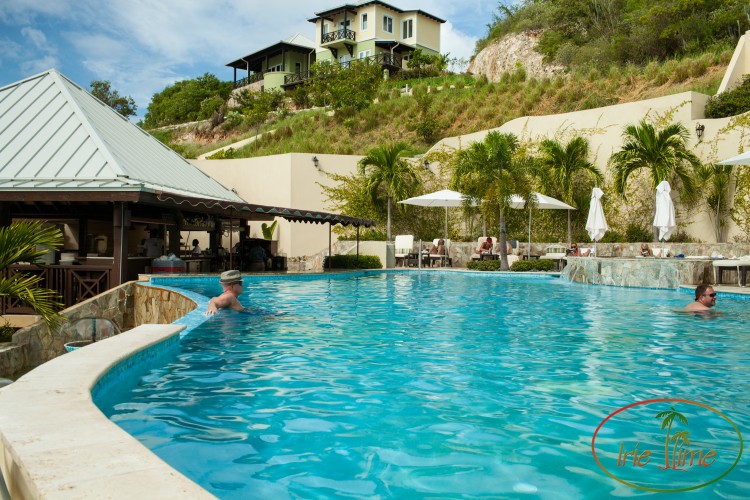 Keep in mind that your child's needs and desires will change over time.  When we traveled to Mexico with our kids, to Cancun and Puerto Vallarta in 2005, they loved the pools. They wouldn't go near the ocean.  Our son walked out to the beach with us, at our insistence, and was taken aback by how the waves moved the sand out from under his feet.  So when we planned our trip to the Turks & Caicos Islands in 2006, I looked for the best pool I could find, and selected The Palms Resort (now the Regent Palms) on Grace Bay Beach.  Maybe it was the sight of one of the most beautiful beaches in the Caribbean which turned them around, but they barely dipped a toe in the pool that trip, spending all their time either on the beach or in the sea.  They changed, and we have since adapted with them, and thankfully, they love the ocean!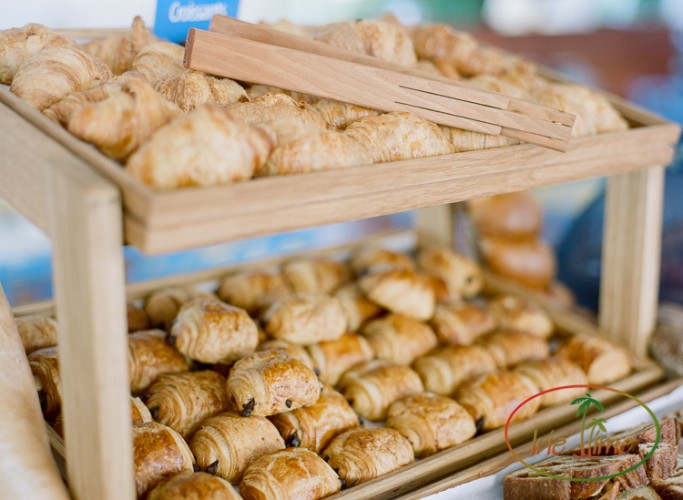 4.  Breakfast is the Most Important Meal of the Day
Most people don't think about breakfast when they are booking their resort, but when you're on vacation, it's nice to have a complimentary breakfast to avoid the eye opener of $25 scrambled eggs.  Many resorts will offer an option to add on breakfast, and some travel agents, like mine, Nancy Yale, and others at Virtuoso, are able to offer breakfasts or other perks, such as spa credits, with your vacation package, at the same price you would pay for the room alone if you booked it on your own.  It's worth calling Nancy, or your own travel agent, to see what else you can get with your hard-earned dollars.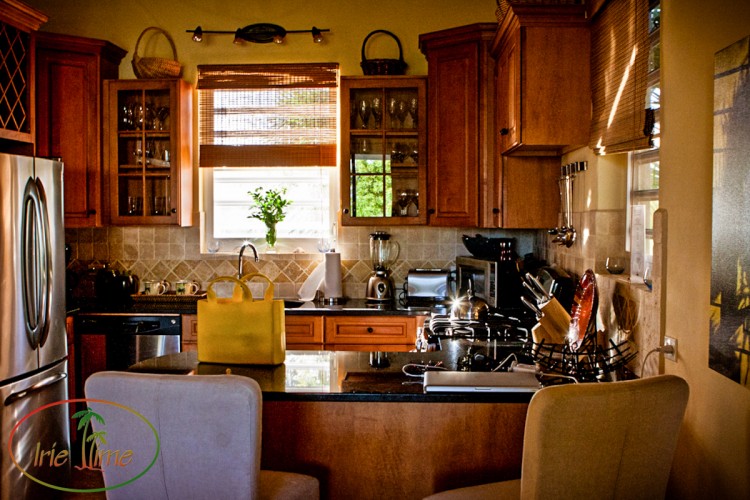 5.  All-Inclusives?
Many people love all-inclusives, simply because of the ease of it.  You arrive at the resort, and don't have to worry about the cost of food, drink, and many activities so long as you stay on the resort property.  The down side of all-inclusives is that you feel like you've already paid for your food and drink for the week, so you are reluctant to venture off the property to try out restaurants and beach bars, which are some of our favorite parts of our travels.  We last went to an all-inclusive for our honeymoon in Huatulco, Mexico 24 years ago.  We were fresh off paying a boatload of money for a big wedding and enjoyed not having to think about money for a week.
Since that time, we have not stayed at an all-inclusive property.  That will change in June when we spend part of our Antigua/Barbuda trip at Rosewood's Jumby Bay.  That stay is a luxury and will be a great treat, but it is by no means inexpensive.  All-inclusives come in all price ranges, so take a look around and try to figure out if it is worth the money.  Keep in mind that restaurants in the Caribbean are generally pricier than at home, which is not unusual given that many things have to be brought in from off the island. The availability of restaurant menus online make it easier to get a sense of what you will be paying for food.  Try to calculate your cost per day for food and drinks for your family, and decide if the price of an all-inclusive is worth the limitation on your dining out.  Also consider the savings of a suite with a kitchen.  If you can prepare some meals "at home," you can see some significant savings.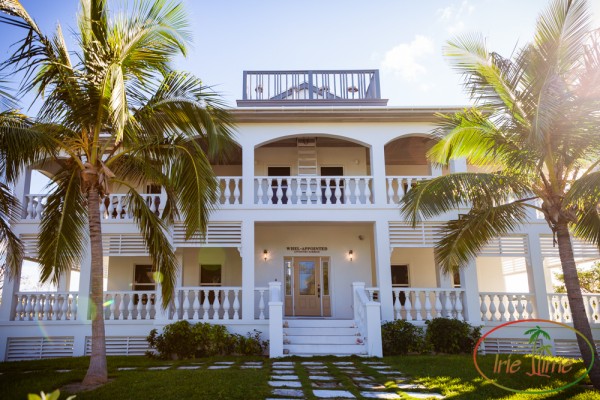 6.  Beyond resorts and hotels
We always start our search with hotels and resorts, but there are many villas for rent which offer greater amounts of space at more affordable prices.  Be sure to use a reputable vendor to ensure that you are protected.  When we traveled to Eleuthera, we used homeaway.com to book the beautiful "Whel-Appointed" Villa.  The place was enormous, with two bedrooms and huge living spaces,  just steps from a gorgeous pink sand beach, and only $225 a night!  Homeaway.com provides a good question and answer section to assist you if you've never rented from a private owner before.  Follow the guidelines to make a secure transaction.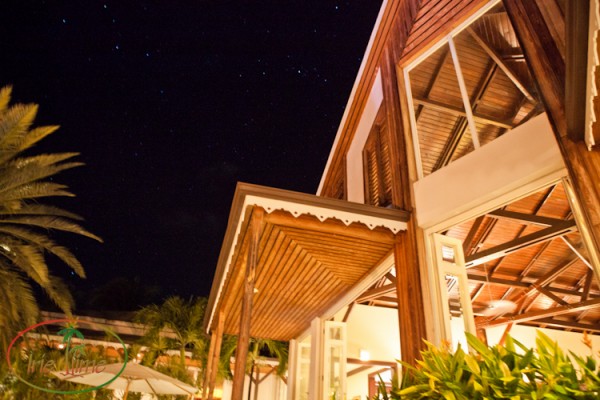 As our children are getting older, we are so happy we took the time and spent the money to travel with our family when we had the chance.  A little bit more money in the 401K does not approach the happy memories and the great experiences we have shared traveling together.  Happy planning!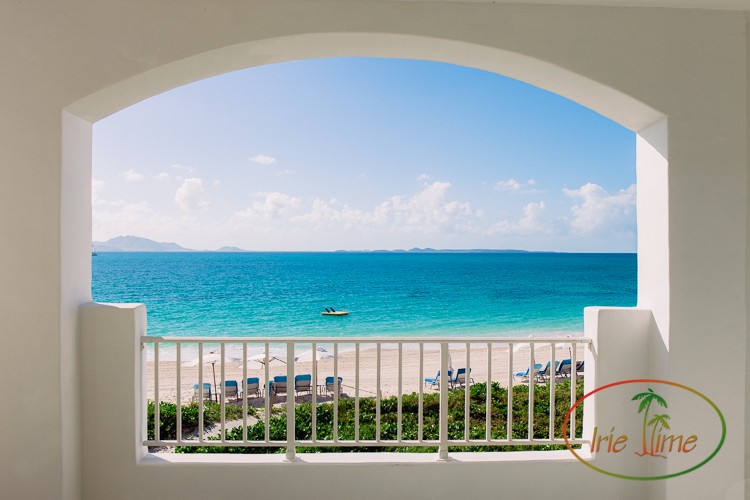 Check out our favorite resorts!
All words and images ©2006-2018 Wendy G. Gunderson. Any use without written permission is prohibited. For licensing information, please send inquiries via the Contact page.