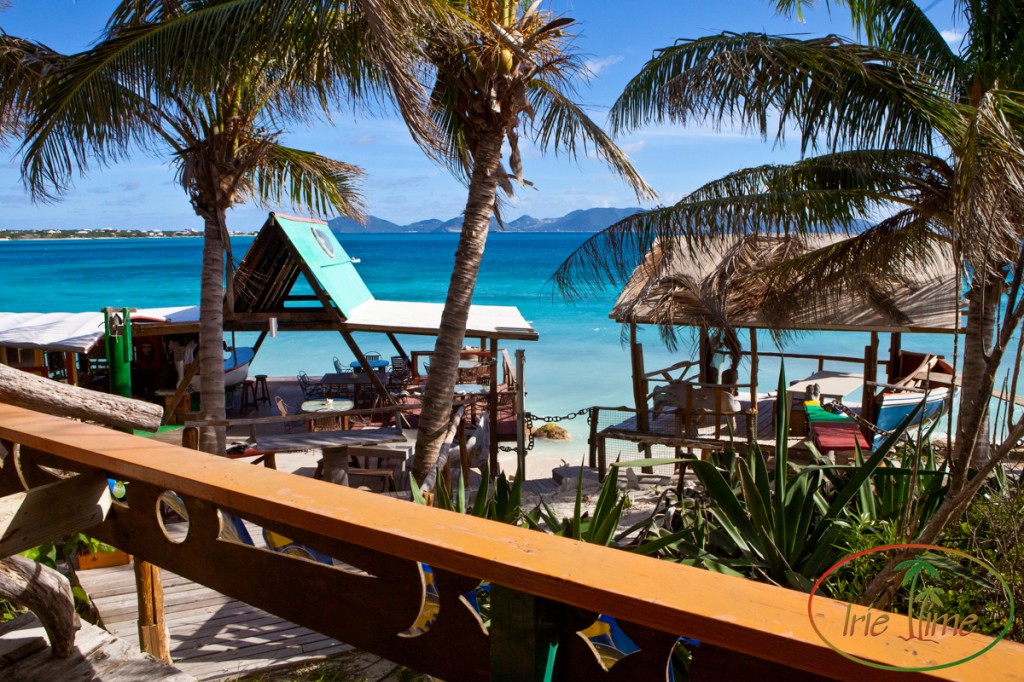 The secret is out.  Well, it wasn't really a secret.  You don't get the honor of #1 Beach Bar in the World without having been noticed by a few people.  When we first visited Anguilla in November of 2007, we stayed at the Cuisinart Resort, just steps from the best beach bar in the world, Dune Preserve.  We learned of Dune Preserve when while planning for the trip, we discovered the music of Bankie Banx, who is one of the island's most famous residents.  We made our children, ages 8 and 10, stay up long past their vacation bedtime (which is even later than their regular bedtime), to go see Bankie play.  We actually met Bankie the afternoon of the show while he was working on construction of the bar.  This photo from back in 2007 shows the work being done at the time.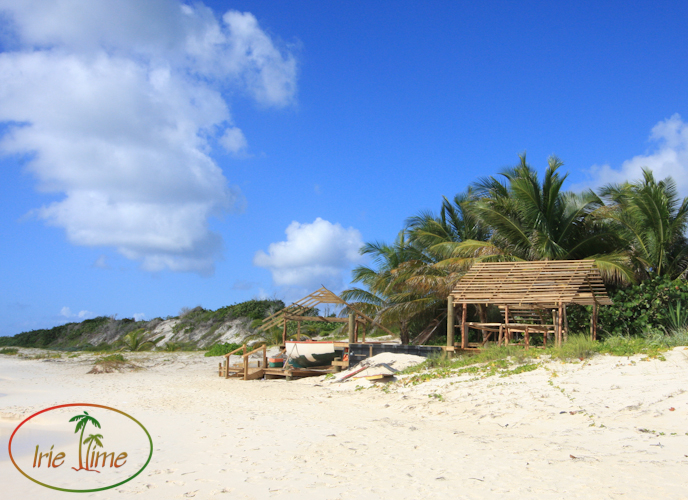 The improvements were preceded by the concert for preservation of the dune by Bankie and Jimmy Buffett in March of 2007, culminating in the Live in Anguilla
 CD/DVD set.  I have the DVD in my player in my office and loop it on really cold days.
Anyway, we were on the beach that afternoon in 2007 taking our Christmas card photo, when my daughter pointed in the direction of Dune Preserve and asked, "Is that Bankie Banx?,"  pretty good for a 10-year-old.  I told her she should find out for herself.  This is one of her most cherished photos.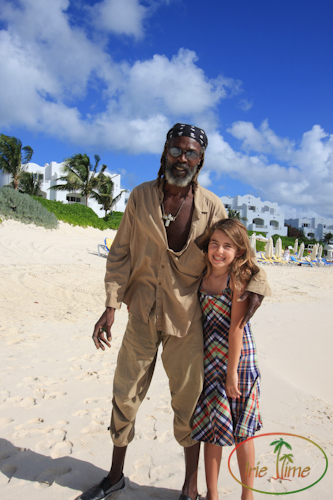 Bankie invited us to come to the show that night, and we stayed as long as our 8-year-old's patience and energy would permit.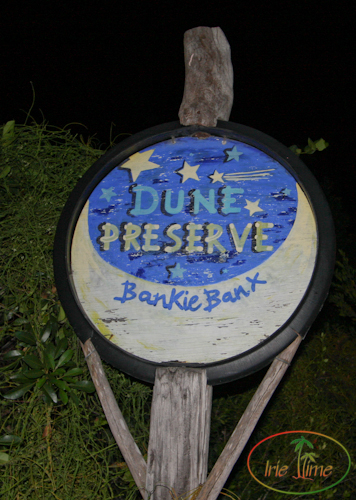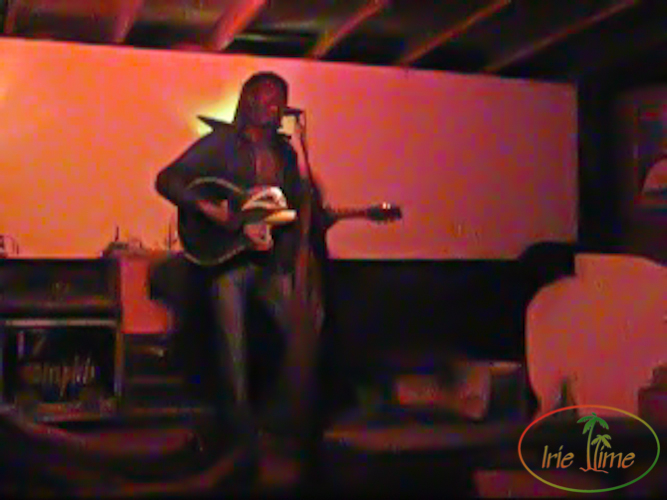 Every year, we return to have a drink, listen to some music, and get an autographed t-shirt for our daughter.  What attracts so many people to this place is the laid back atmosphere and good music.  It makes you dream of one day staying here forever and being "Stuck in Paradise."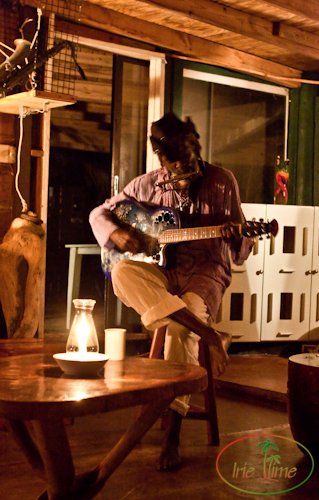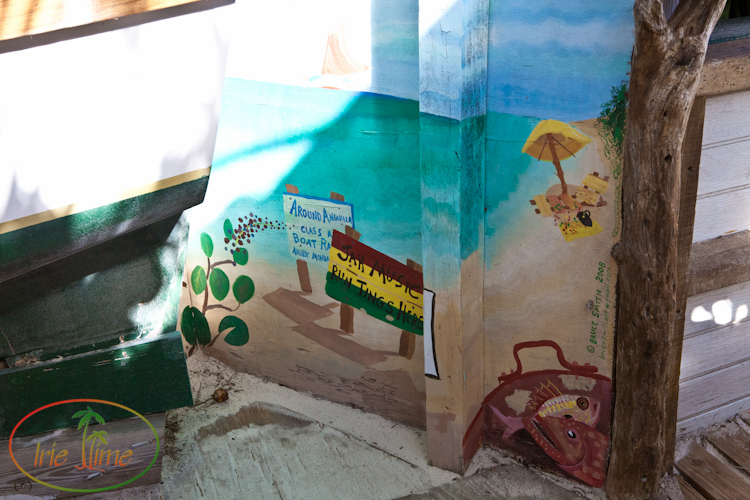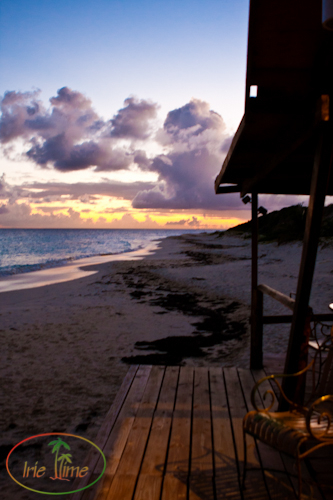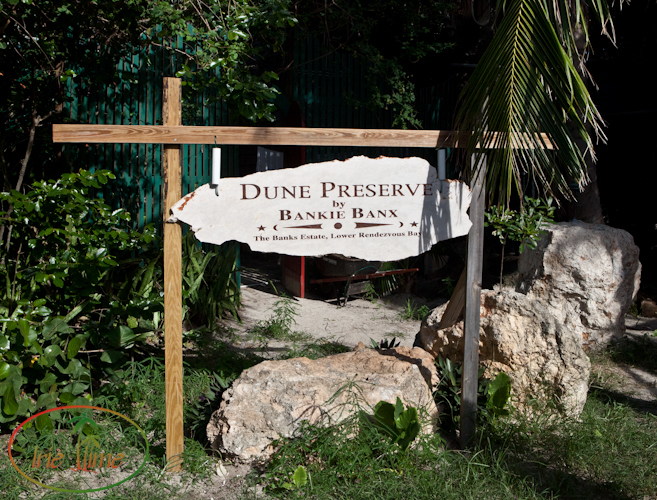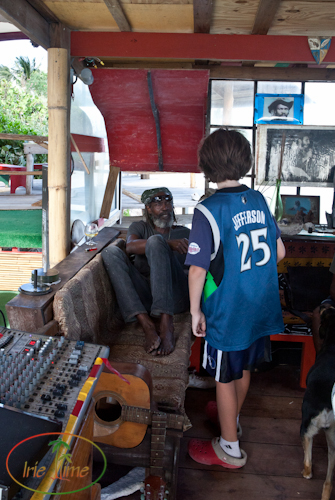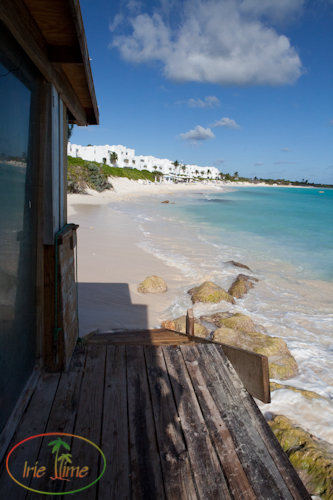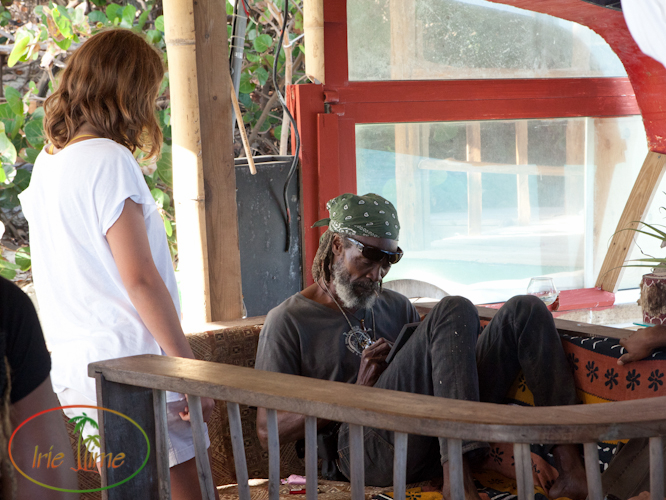 All words and images ©2006-2018 Wendy G. Gunderson. Any use without written permission is prohibited. For licensing information, please send inquiries via the Contact page.