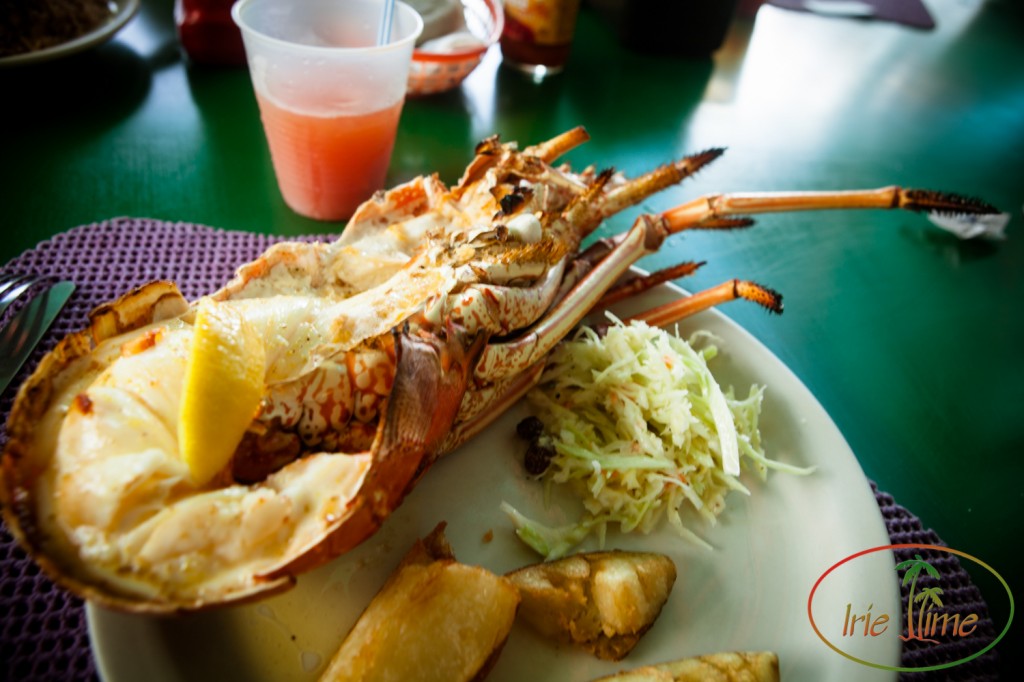 This favorite beach bar is known as much for its food as its gorgeous views.  The Big Bamboo is located on Anegada, a rather flat bit of coral just 28 feet above sea level, in contrast to its mountainous sister islands in the British Virgin Islands.  When you arrive at The Big Bamboo, the first thing you will do is order the lobster for which Anegada is famous.  Then take in the beautiful beaches and stunning ocean views.  The beach here is sheltered by a circle of coral reef which cuts through the heavy waves and holds an array of beautiful coral and fish, easily accessible to snorkelers.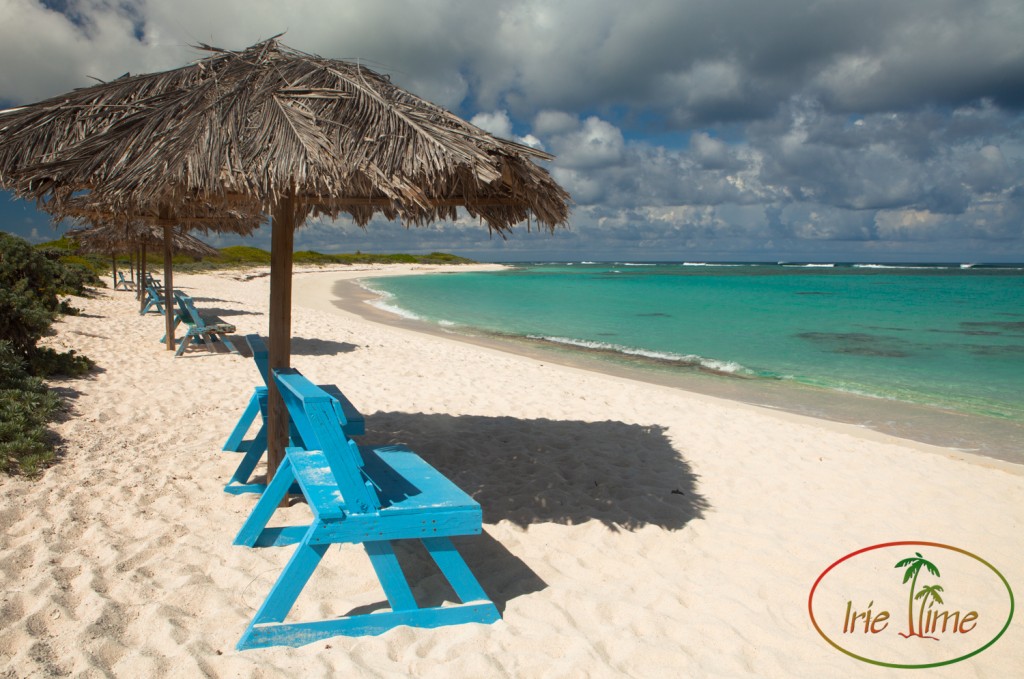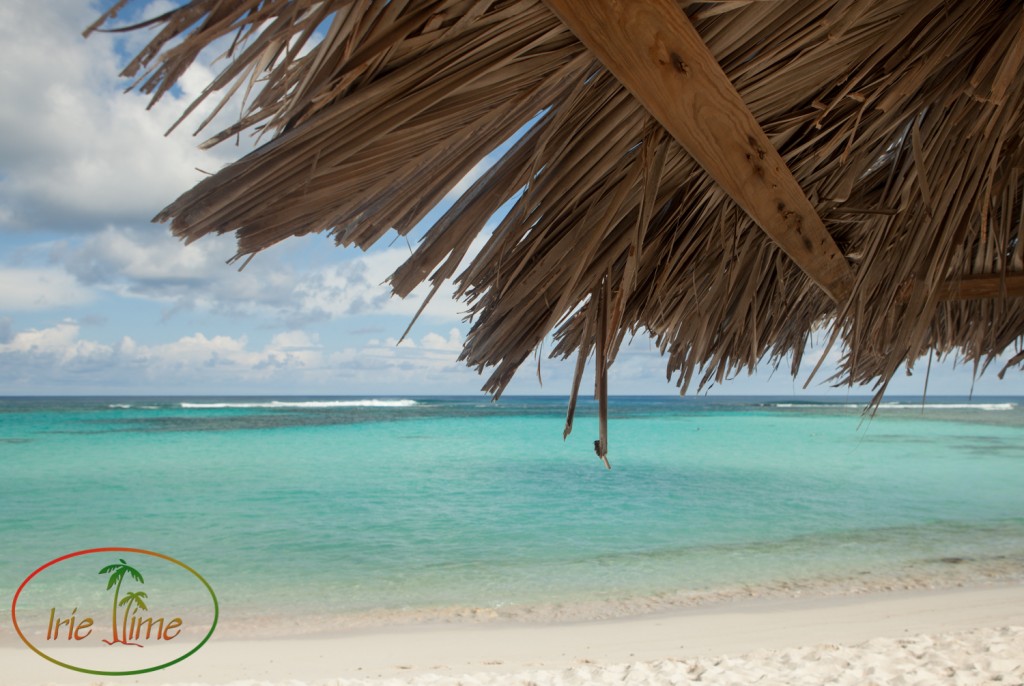 Head back to the restaurant when you're ready to eat or to indulge in one of their delicious cocktails.  
"Just walk along the beach and find some driftwood or scrap wood, and bring it back here, and I'll show you how to burn your name into the wood if you like." said my friend behind the bar.  "Great! Thanks!" I replied, eager to find a piece of wood to add our family's name to those which adorned the bar.  
It's hard not to want to become a part of The Big Bamboo.  As you sit at the bar, looking out as the ocean rolls onto the soft white sand, you are surrounded by the memories of so many before you who enjoyed this perfect spot in the Caribbean.  You see many crews of "Moonshadow" who made their way here.  You are not the only family to celebrate Thanksgiving, enjoying the famous Anegada lobster in lieu of a traditional American feast. You celebrate with the honeymoons, the anniversaries, the reunions and family vacations, as you walk along the beach, or relax under a palapa, looking out toward the sea.  
When you nail your sign into the bar, you become part of the family, of those who have been here, and those who are yet to come.  One sign proclaims "We love Anegada," and you couldn't agree more.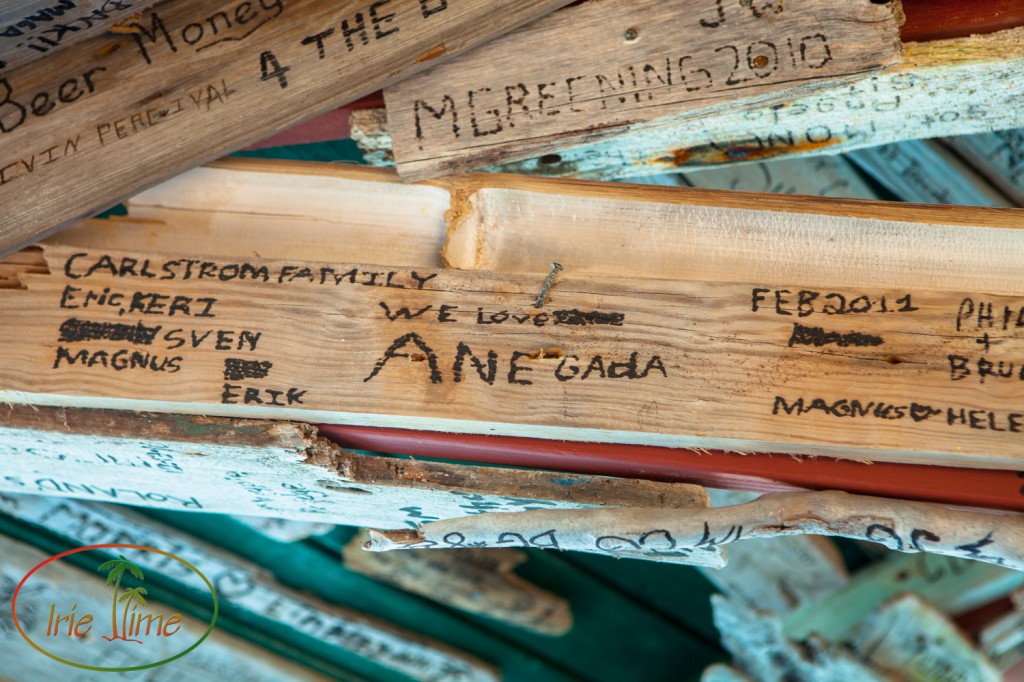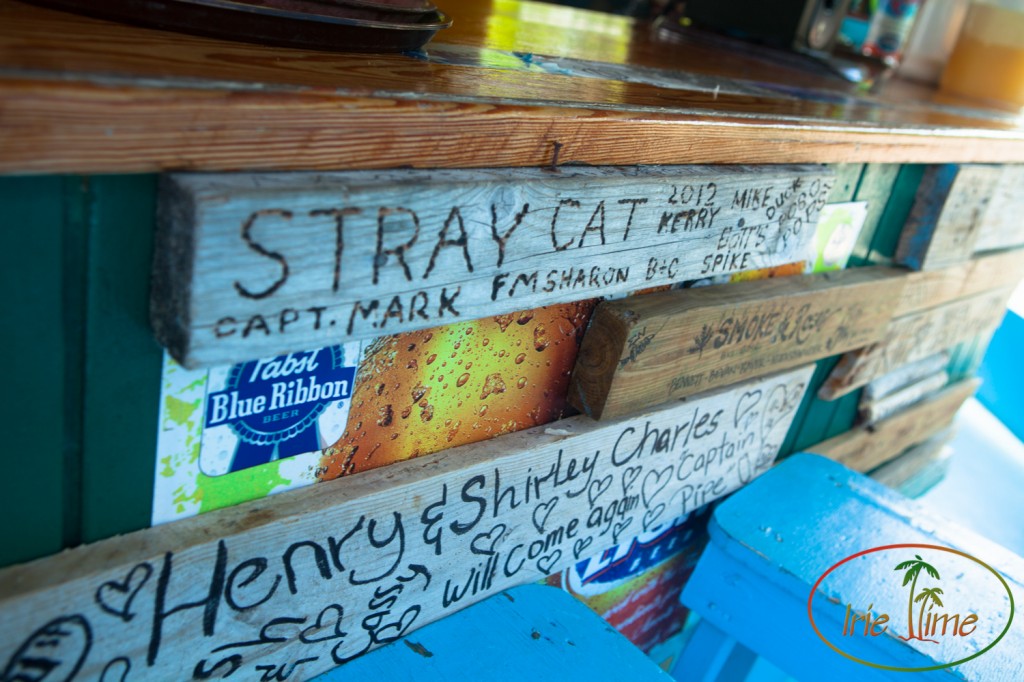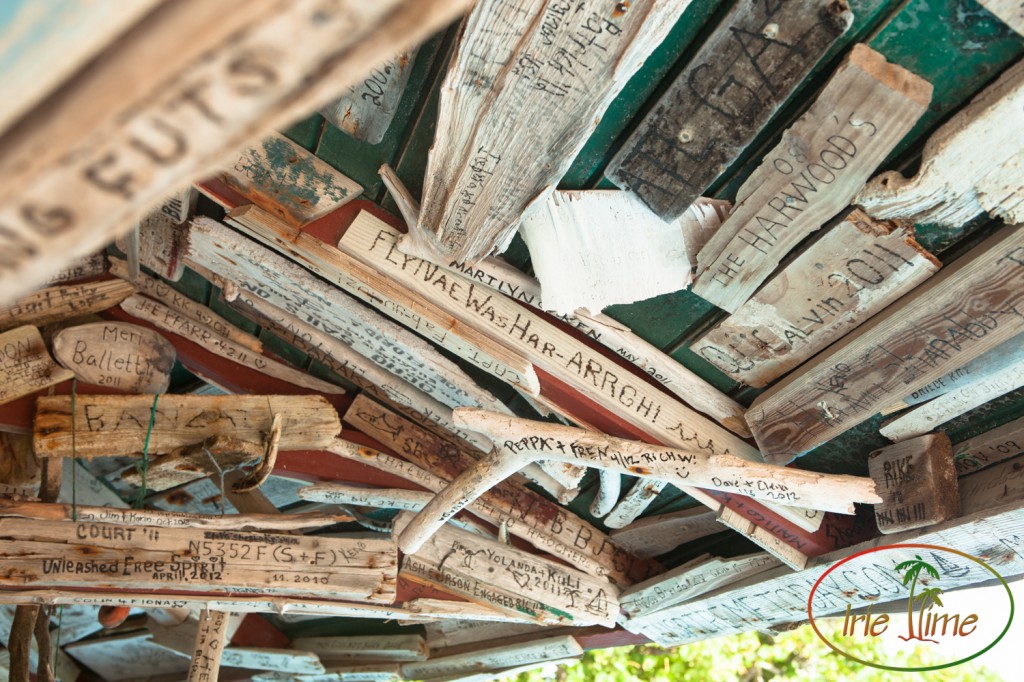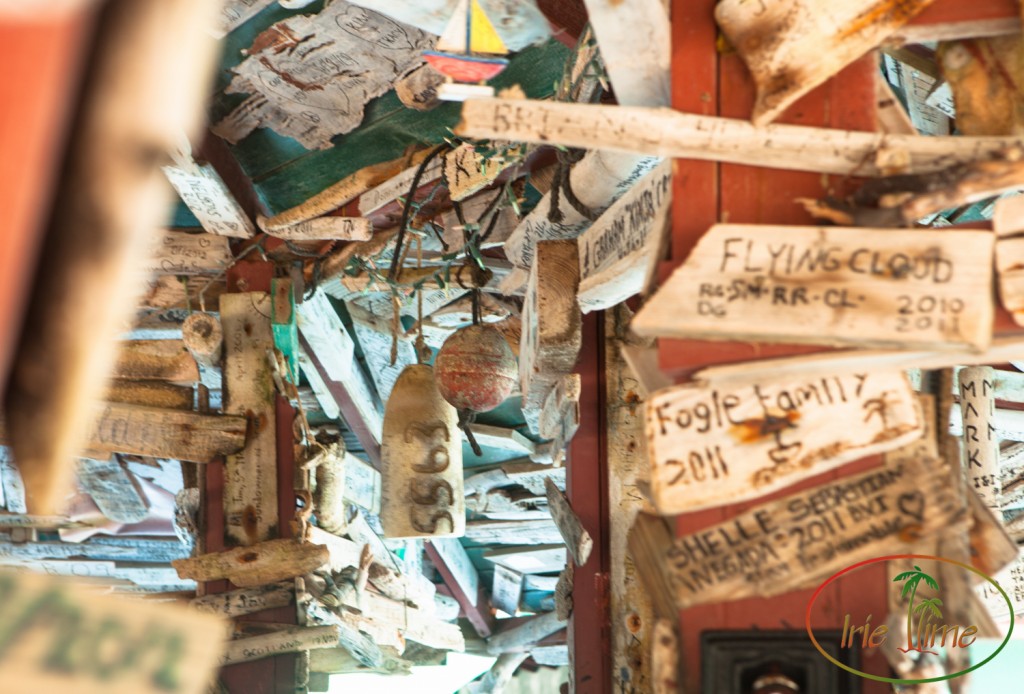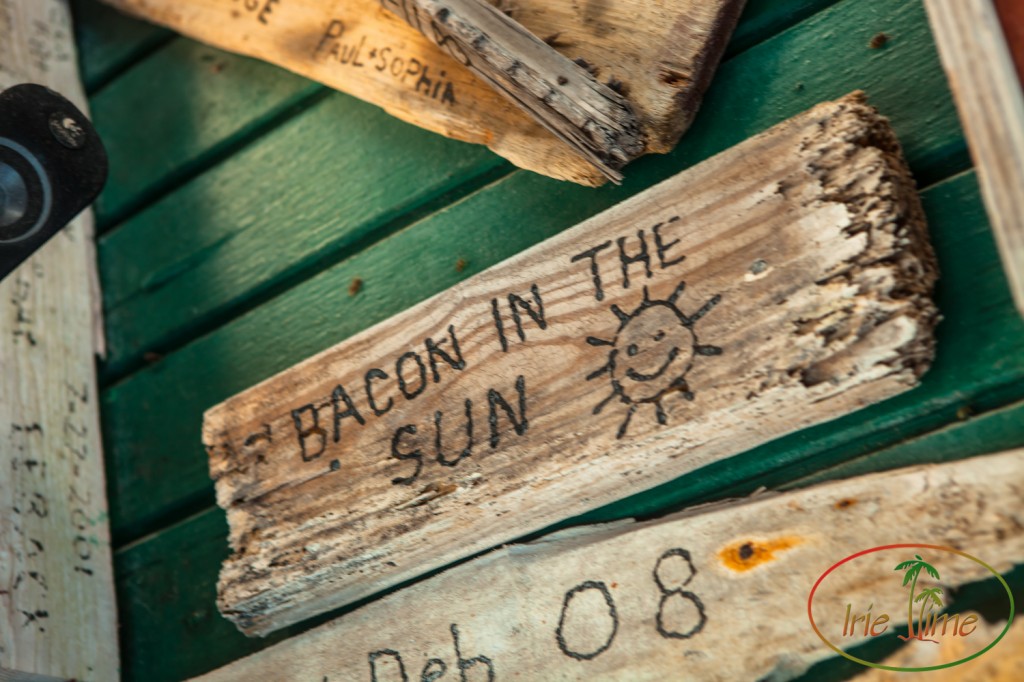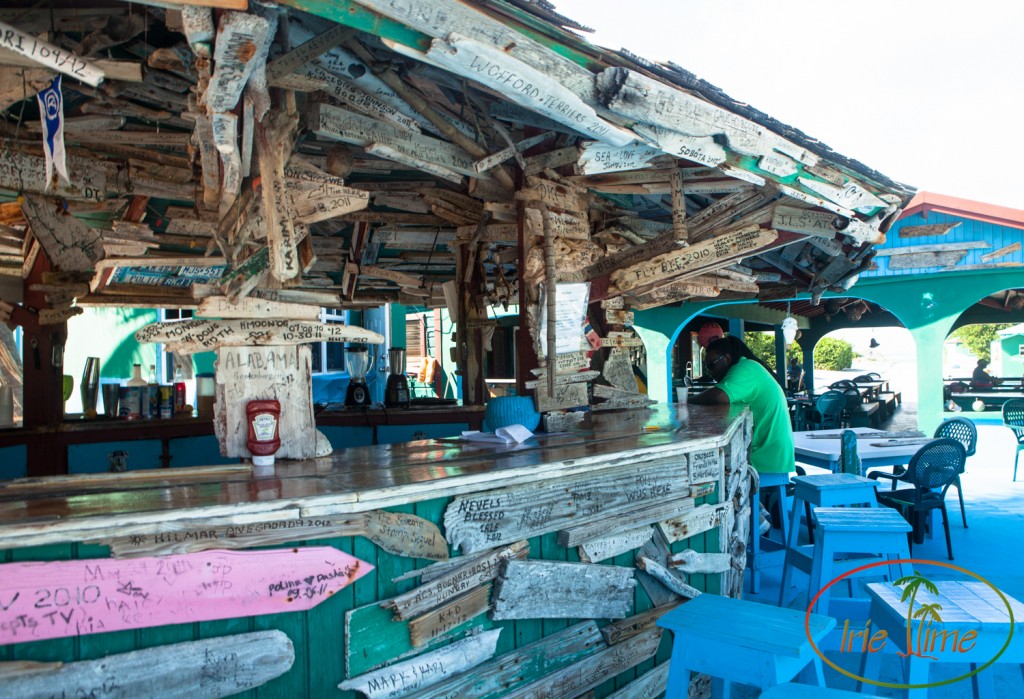 If you haven't read our 5-part trip report on our trip to the BVI, click here to get started!
All words and images ©2006-2018 Wendy G. Gunderson. Any use without written permission is prohibited. For licensing information, please send inquiries via the Contact page.