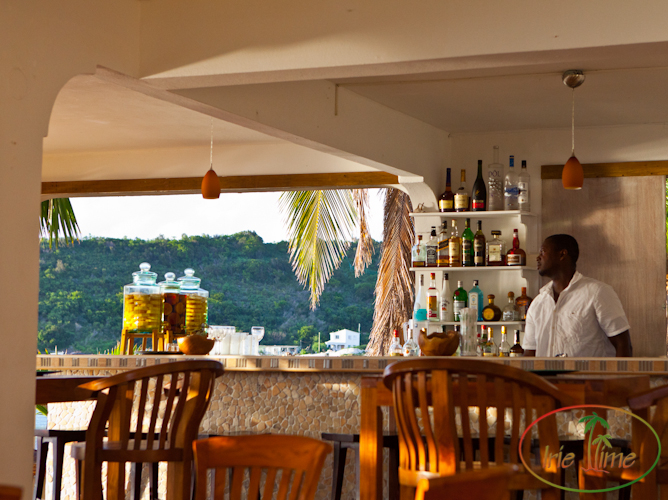 I've said many times that the Anguilla Guide Forum never steers me wrong.  It's a great resource on travel to Anguilla, where to stay, where to eat, and pretty much everything you need to know and more about travel to the island.  After our 2009 trip, the forum was buzzing with talk about a new place in Sandy Ground called SandBar.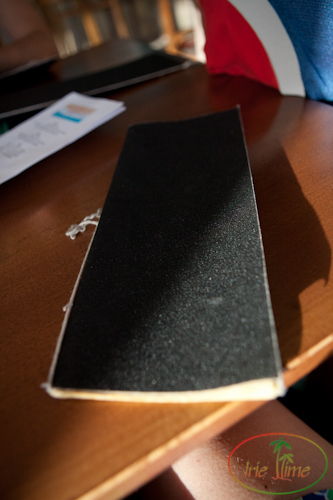 SandBar is owned and operated by 4-Diamond Award winning Executive Chef Denise Carr, formerly the Executive Chef at Cusinart Resort and Spa, where in 2007 she managed the National Culinary Team of Anguilla, and her husband, Lenox "Joash" Proctor.  The food and drink is what you would expect from these credentials.  The tapas menu, which is cleverly covered in sandpaper, is a treasure of small gems. My favorite was the watermelon and feta tapa, an unusual combination, at least from my perspective, which was delightful.  Check out SandBar's most current offerings on the "Info" tab on their Facebook page.  It makes your mouth water. You can see from the comments of visitors that SandBar is gathering a dedicated following.
Also offered are a selection of delicious cocktails, also listed on their Facebook page including fruit-infused rums, which you can admire next to the bar.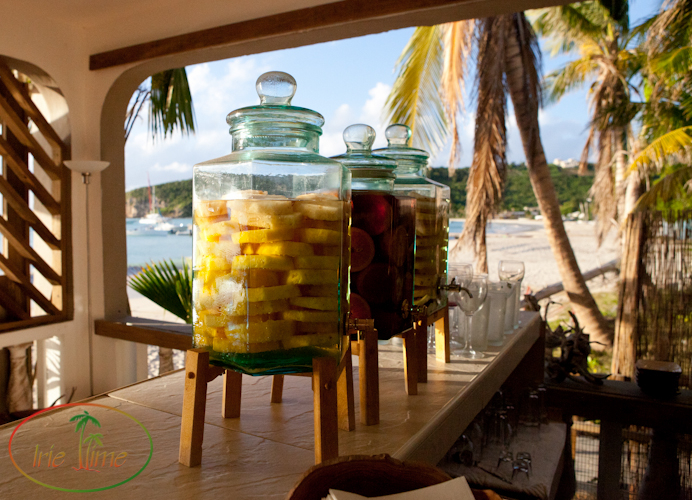 The furnishings and decor are geared toward appreciating your place on the sand.  Sandbar is decorated in soft ocean hues, a palette of blues and browns.  There are soft comfortable couches to enjoy, or a hammock, if you are inclined, in addition to the traditional seating.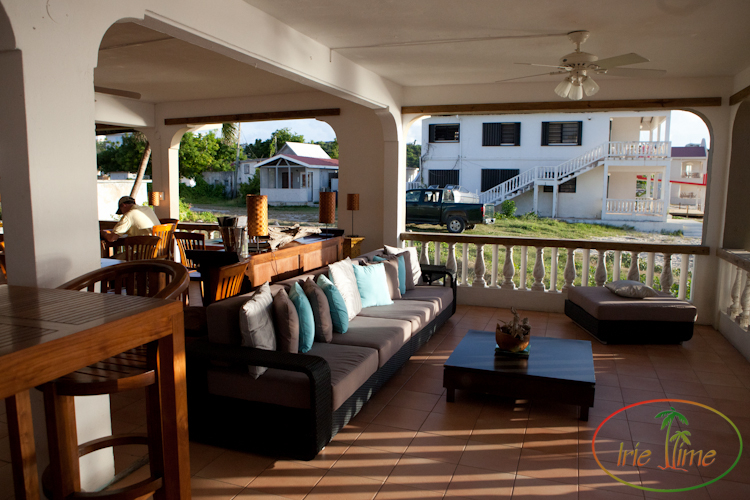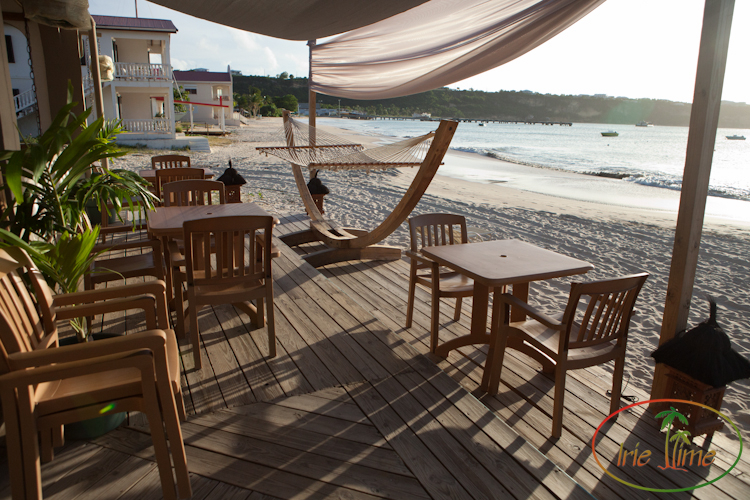 The beach at Sandy Ground is a great place to watch people and catch the boats moving about.
For more information on SandBar, including a listing of their current menu, check out their Facebook page, and click "Like" to keep up-to-date on what's happening there.
UPDATE: SandBar is under new ownership and we visited the new place in December of 2014.  Read all about it here!
All words and images ©2006-2018 Wendy G. Gunderson. Any use without written permission is prohibited. For licensing information, please send inquiries via the Contact page.