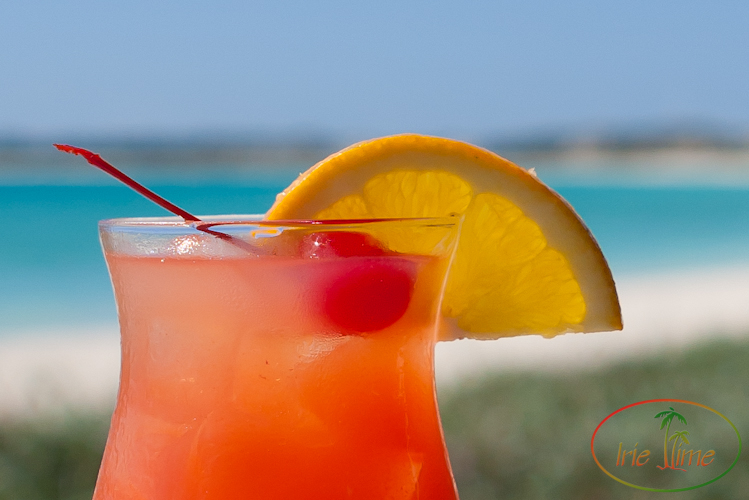 When I first started writing the series on my favorite beach bars, Smokey's at the Cove, Cove Bay, Anguilla, was at the top of my list.  I have waited to write this, only because I feared not being able to do it justice.  Smokey's was the bar that made me fall in love with the Caribbean.  There was something about walking along the beach to find yourself at a bar with amazing views, great food and drink, friendly people, and what sealed the deal – live music – and not just live music, but a Caribbean version of favorite Christmas songs.
It was our on first trip to Anguilla in 2007.  Our flight brought us to Anguilla late on a Friday, so by the time we arrived at Blowing Point Harbor, the sun was nearly gone.  We awoke to see the white sand and turquoise waters for which Anguilla is famous. We were staying at the Cuisinart, and I had heard that Smokey's had live music at lunch on Saturday.  We walked along the beach to find Smokey's. In 2007, there was no problem walking to Smokey's, although there were areas of coral to traverse.  When we arrived, we were glad for the effort.  This is how Smokey's looked back in 2007.  It looks like they were working on the facelift, as the sign had been removed from the beach side of the building.
We loved it so much, we stopped at Smokey's for one last lunch before flying home.  The skies were rather dramatic that day.  There had been an earthquake registering 7.3 on the Richter scale in Martinique, and the quake was felt throughout the islands, including Anguilla.  Thereafter, there were strange cloud formations rolling through.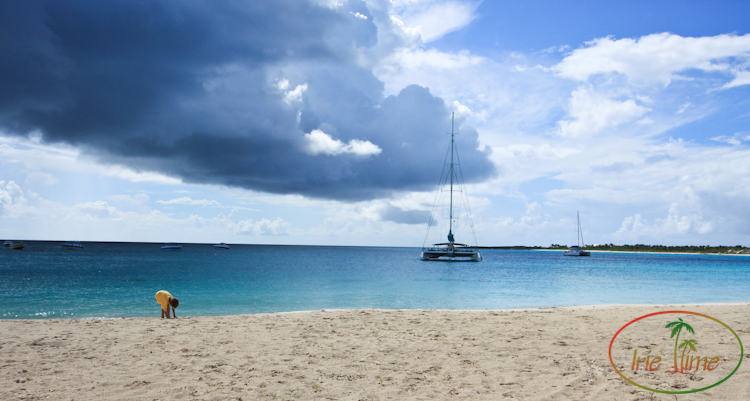 Smokey's has since updated, changing the pink to blue, and adding a deck with tables and umbrellas.  The food, drink, music and hospitality remain unchanged – perfect.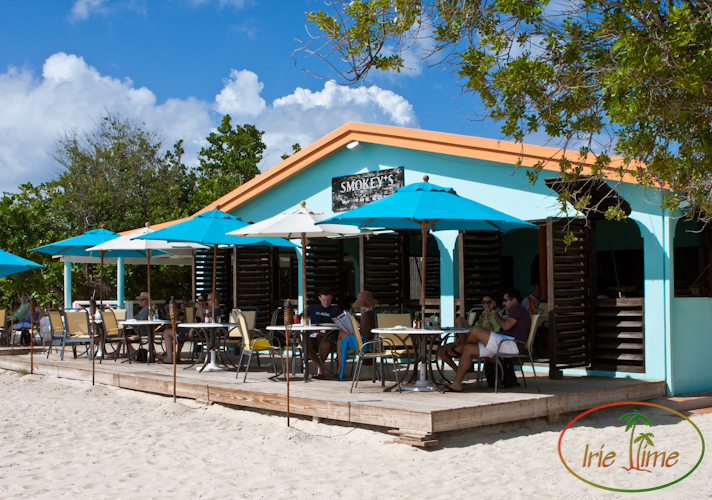 The view is still spectacular…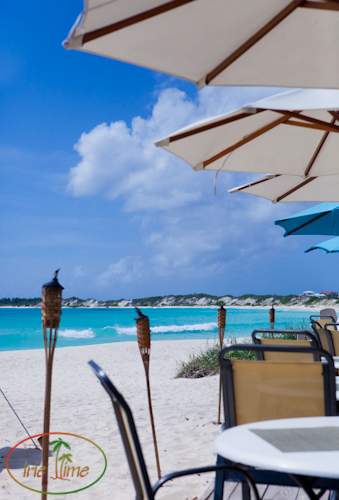 And the food, still delicious…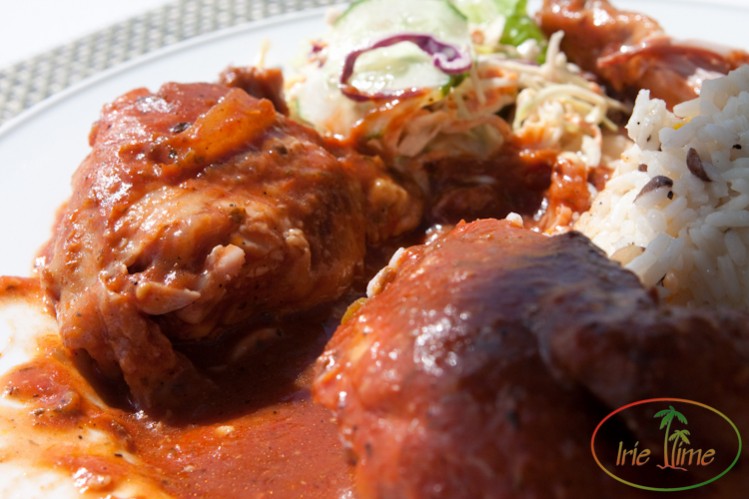 And the refreshing beverages don't disappoint…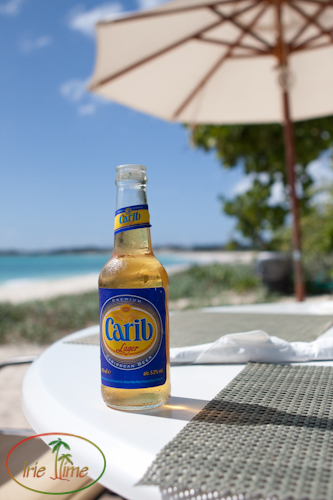 And, of course, the music…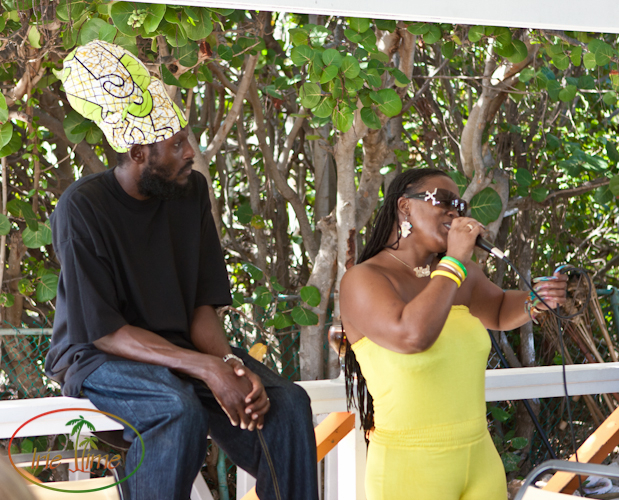 Enjoy!
UPDATE: We returned to the island in November and December of 2014.  Read about our most recent visit to Smokey's here!
All words and images ©2006-2018 Wendy G. Gunderson. Any use without written permission is prohibited. For licensing information, please send inquiries via the Contact page.