This series is inspired by a recent question from friends planning a trip to St. Martin.  They asked what we would do on Anguilla if we had just one day.  Thus, this is the first in a series of suggestions for the islands we have visited as to what we would do if we only had one day to see the best the island has to offer.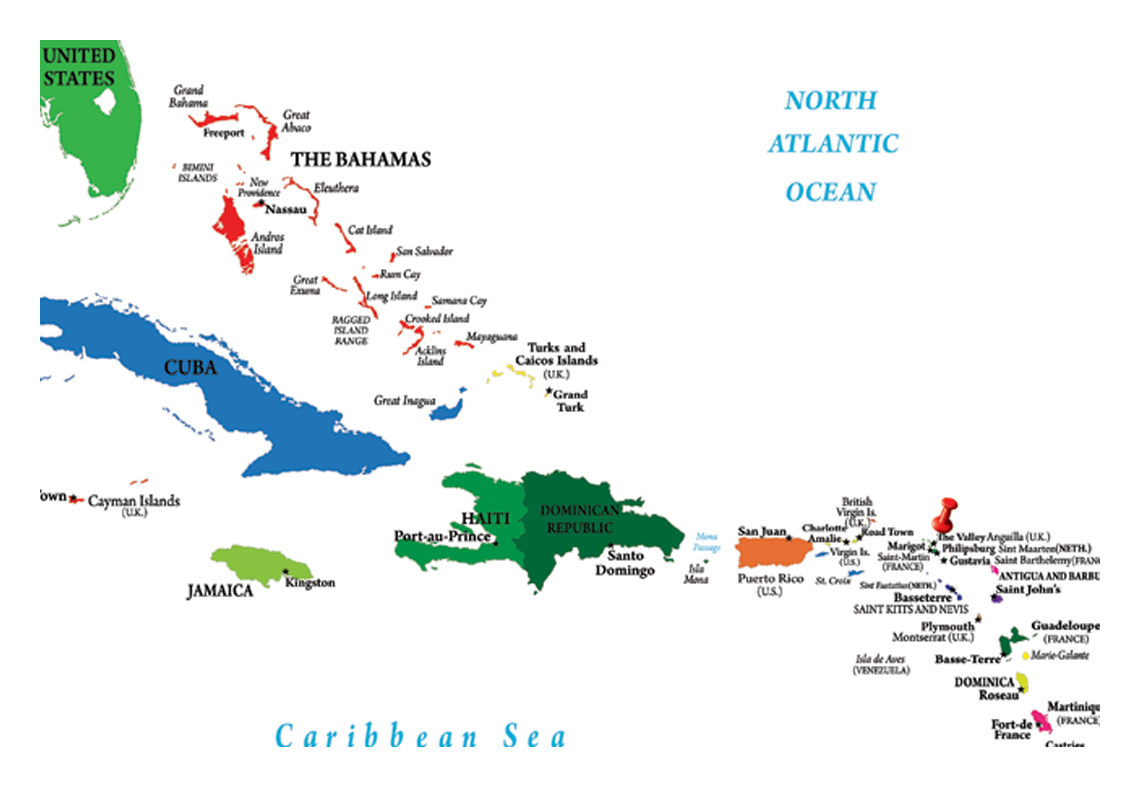 Anguilla is located at the northern end of the Leeward Islands chain in the Eastern Caribbean, a short 25-minute boat ride north of St. Martin.  It is 17 miles long and 3 miles wide.  You won't see any mountains or rainforest on Anguilla, as it is largely coral and limestone with limited vegetation.  However, what it lacks in elevation, it makes up in gorgeous turquoise waters and stunning beaches.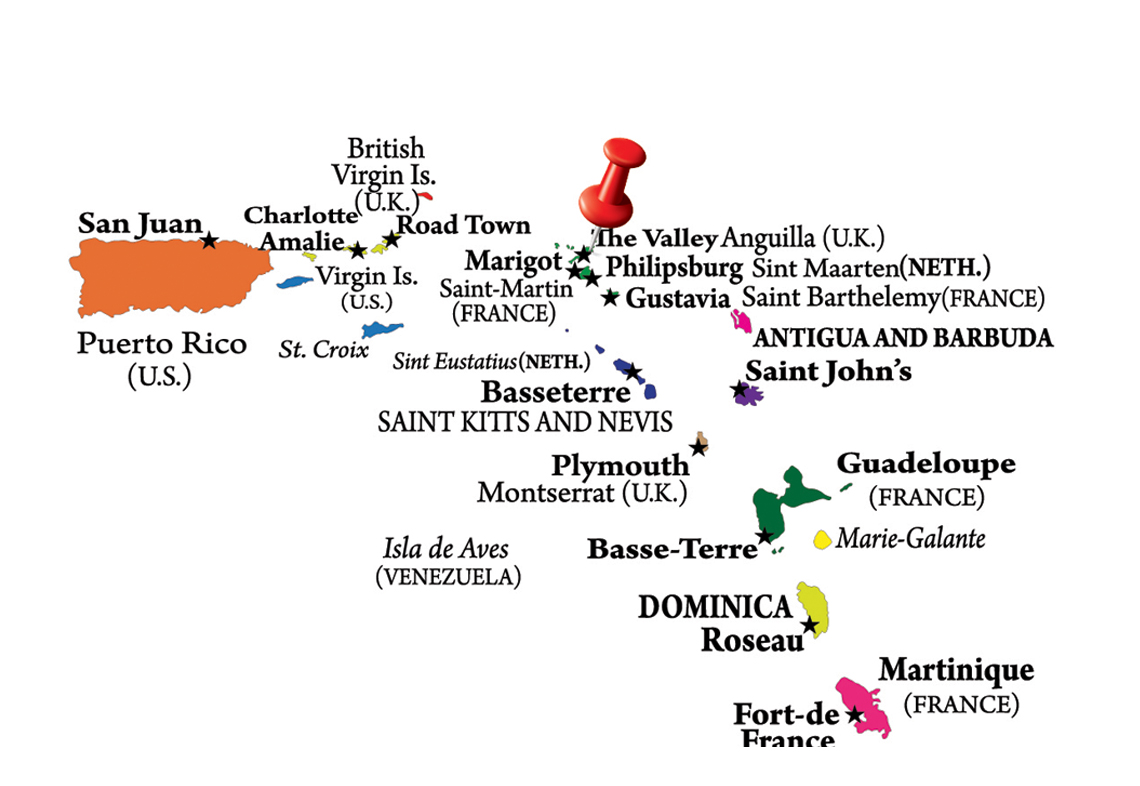 Anguilla is home to some amazing chefs, so it's hard not to talk about food.  Actually, many of our travels revolve around food and drink, and perhaps that is why we return to Anguilla again and again.  Starting your day on Anguilla is easy: head to Geraud's Patisserie.  Geraud's is located on the south side of the main road in South Hill Plaza, and offers an enormous selection of breads, pastries, and other breakfast treats.  I'll start the day with this pain du chocolat and a fabulous cup of Geraud's coffee.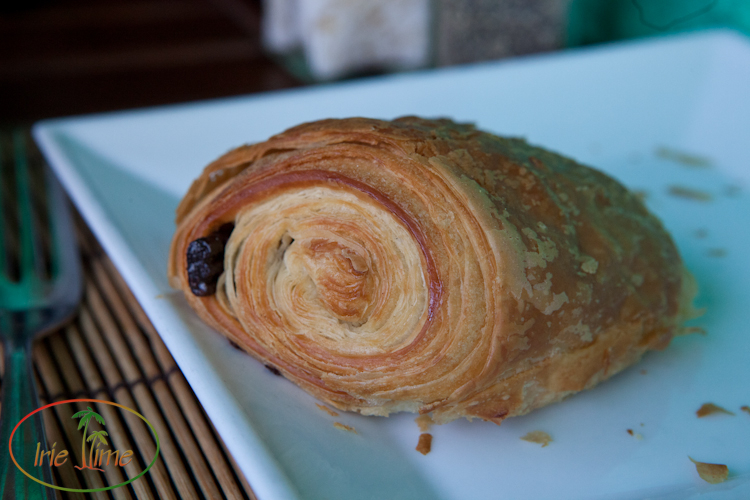 With our mood and our bellies satisfied, it's time to explore the island a bit.  You won't find any shopping malls here like you would see in Cancun or Providenciales.  This is a pretty laid back island.  Drive east on the main road and on the north side of the road, you will find St. Gerard's Catholic Church and Wallblake House.  When a hurricane damaged the original chapel in 1961, Marie Lake, the last surviving heir of the Wallblake Estate, donated her house and land to the church.  The parish met at Wallblake house until the new church was built in 1966.  The church is located directly next to Wallblake House, on the north side of the main road driving into The Valley from the west end.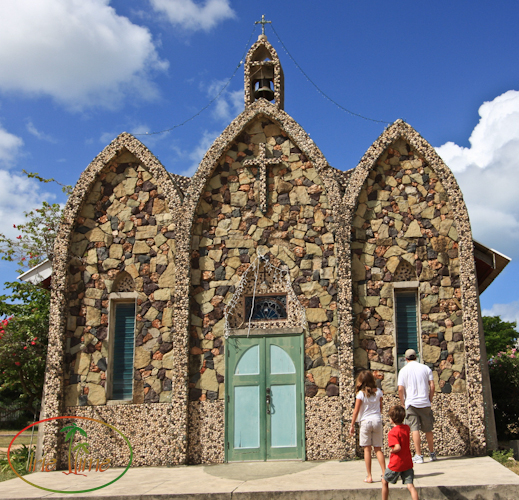 You can also check out the hydroponic garden at the CuisinArt Resort created by Dr. Howard Resh. Learn how the CuisinArt has all those fresh vegetables despite the heat of the Caribbean sun.  Tours are offered Tuesdays, Thursdays, and Saturdays at 11 a.m.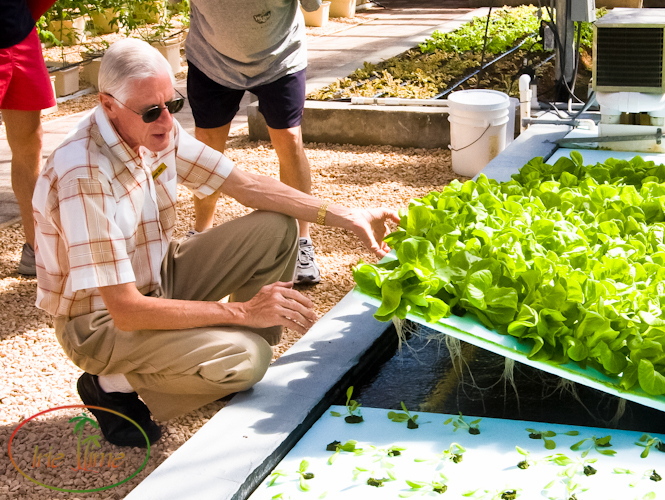 Time for lunch!  There are so many good choices for dining on Anguilla, you really can't go wrong.  But if it's Saturday, we'll be found at Smokey's.  Smokey's at the Cove, on Cove Bay, has fantastic jerk chicken and rum punches, and loads of other good food. What draws me there on Saturdays is that Smokey's has live music over lunch on Saturday's.  On our first trip to Anguilla, over Thanksgiving in 2007, there was nothing more relaxing than hearing Christmas tunes to a reggae beat.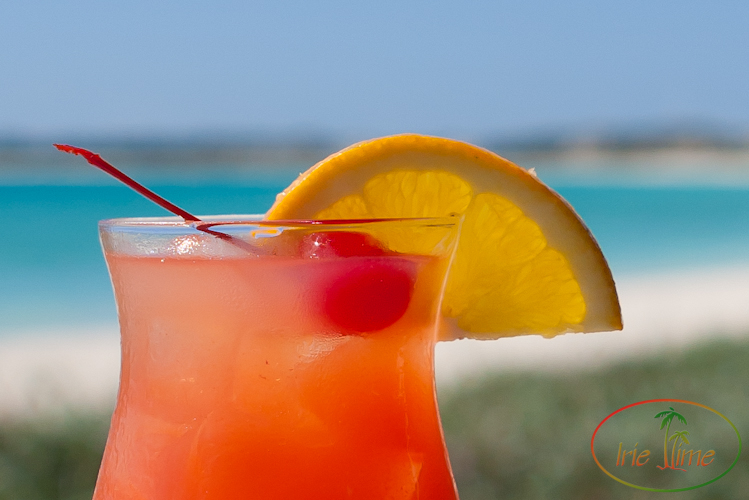 It's time for the beach!  Anguilla has loads of gorgeous beaches to choose from, some more populated than others.  If you love the company of others, head to Shoal Bay East.  The colors of the water here are unbelievable, the most vivid turquoise water around the island.  Shoal Bay East has a variety of places where you can rent umbrellas and water gear to make your beach time more enjoyable.  You can stop by Uncle Ernie's for refreshments, or walk a little farther down the beach to Gwen's Reggae Grill.  There you can stake a claim to a hammock and take in the beauty of the area.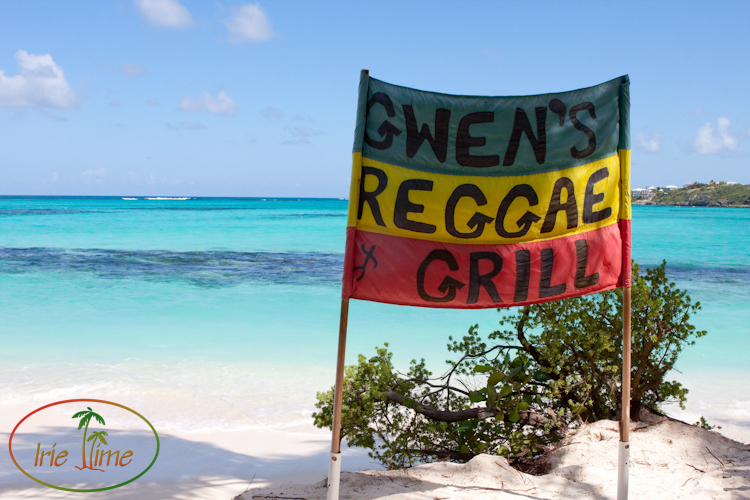 If you're in the mood for a good beach walk, head over to Meads Bay, a lovely crescent of sand anchored by Malliouhana on the east end, and the Viceroy on the west. Stop by Blanchard's Beach Shack or Straw Hat for a cool beverage along the way.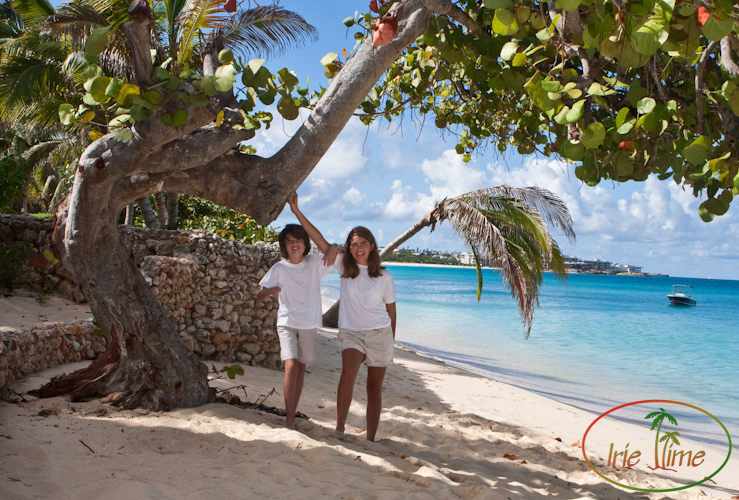 You might have a hankering for a more secluded beach, as we did one day during our 2009 trip.  We pulled out the SkyView map, free on the island, and found our way to Savannah Bay.  The roads are a bit dodgy, but it's worth the effort.  No one was around and we were able to enjoy some lively waves!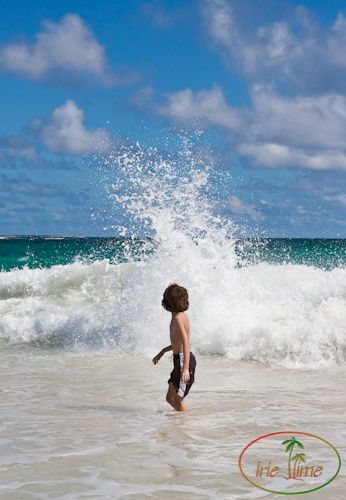 You've enjoyed your afternoon at the beach, and its time to think about dinner.  Drive down to Sandy Ground and stop in at SandBar.  SandBar is owned and operated by 4-Diamond Award winning Executive Chef Denise Carr, formerly the Executive Chef at Cusinart Resort and Spa, where in 2007 she managed the National Culinary Team of Anguilla, and her husband, Lenox "Joash" Proctor.  The food and drink is what you would expect from these credentials.  The tapas menu, which is cleverly covered in sandpaper, is a treasure of small gems. My favorite was the watermelon and feta tapa, an unusual combination, at least from my perspective, which was delightful.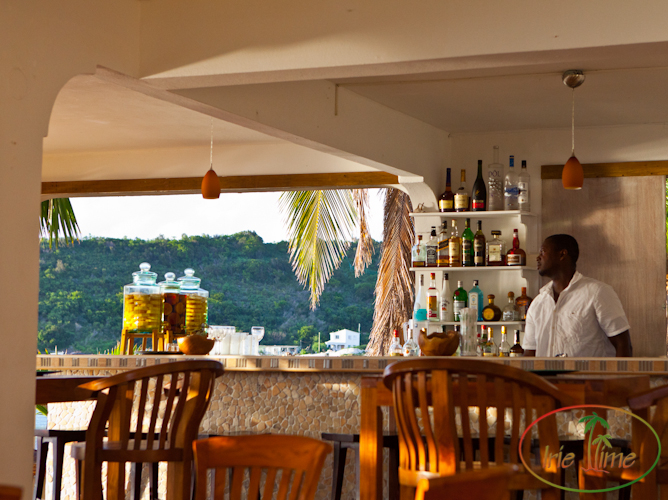 The evening is upon us and it's time for some music. Perhaps Anguilla's most famous resident, Bankie Banks hosts the yearly Moonsplash Festival, held in spring of each year at his bar, The Dune Preserve.  Moonsplash began as a moving music festival with the first concerts on Sandy Island off St. Martin and in St. Barths.  In 1995, Moonsplash landed in its permanent home at The Dune Preserve on Anguilla.  Over the years, Moonsplash has featured many of the performers who have made the island music we love, including Toots and the Maytals, Third World, Steel Pulse, Buju Banton, and Marcia Griffiths, just to name a few.  You can hear Bankie play regularly at The Dune.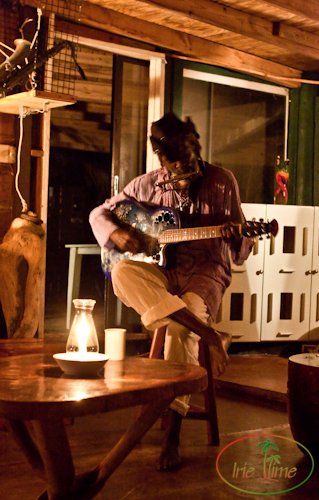 Bankie's son, Omari Banks, is breaking out on the music scene as well.  He is obviously not new to music, but has been better known as an outstanding player on the West Indies Cricket Team.  Demonstrating that he is a man of many talents, he can be heard on Bankie's latest CD, "Just Cool," and plays at a variety of venues on Anguilla, at Smokey's on Wednesdays from 7pm to 10pm, at Davida's on Sundays from 1pm to 5pm, at On De Rocks on Thursdays from 6pm to 9pm, at Pumphouse on Fridays from 9pm to midnight, and at Veya on Saturdays from 7pm to 10pm.
Sounds like a great day on Anguilla! Enjoy!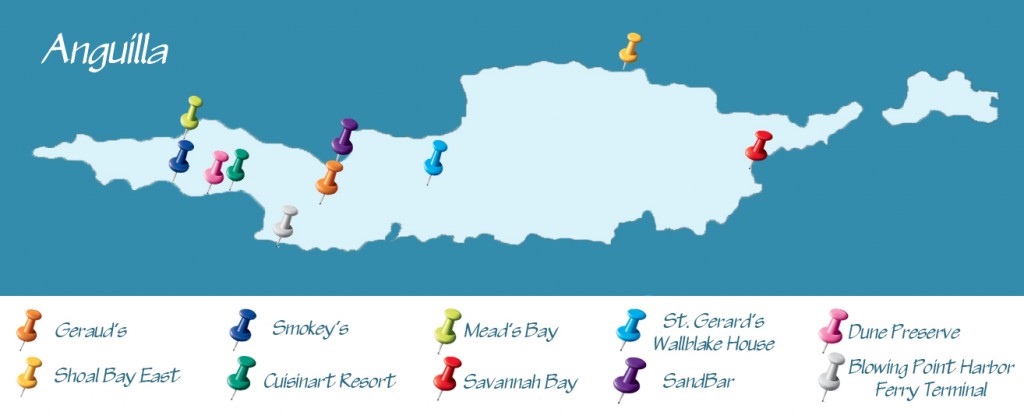 For more on the island of Anguilla, check out our Journal Entries and Snapshots from the island.
2014 UPDATE:  While on Rendezvous Bay, add Garvey's Sunshine Shack to your list of places to visit.  It's a great beach bar.  You could spend your whole day there!  Also, check out the new ownership at SandBar!  Or browse all the parts of our November/December 2014 Trip Report!
All words and images ©2006-2018 Wendy G. Gunderson. Any use without written permission is prohibited. For licensing information, please send inquiries via the Contact page.