All good things must come to an end, and so we reach Part Five of our BVI Trip Report.  Part Five takes us to the island of Virgin Gorda, the third largest of the islands in the British Virgin Islands and the second most populated.  We arranged this trip through Dive BVI, as we did our trip to Anegada. Our guides for this trip were Tara from London, whom you may recall from our Anegada trip, and Brian, who was from a small village in Ireland.  Bryan told us he kissed the Blarney Stone twice, and I believe it.  He was a great storyteller, and we had a great day touring Virgin Gorda with Brian and Tara to lead the way.  Brian and Tara picked us up at Scrub Island on the Sea Fox, and we were off for the 20 minute ride to Virgin Gorda.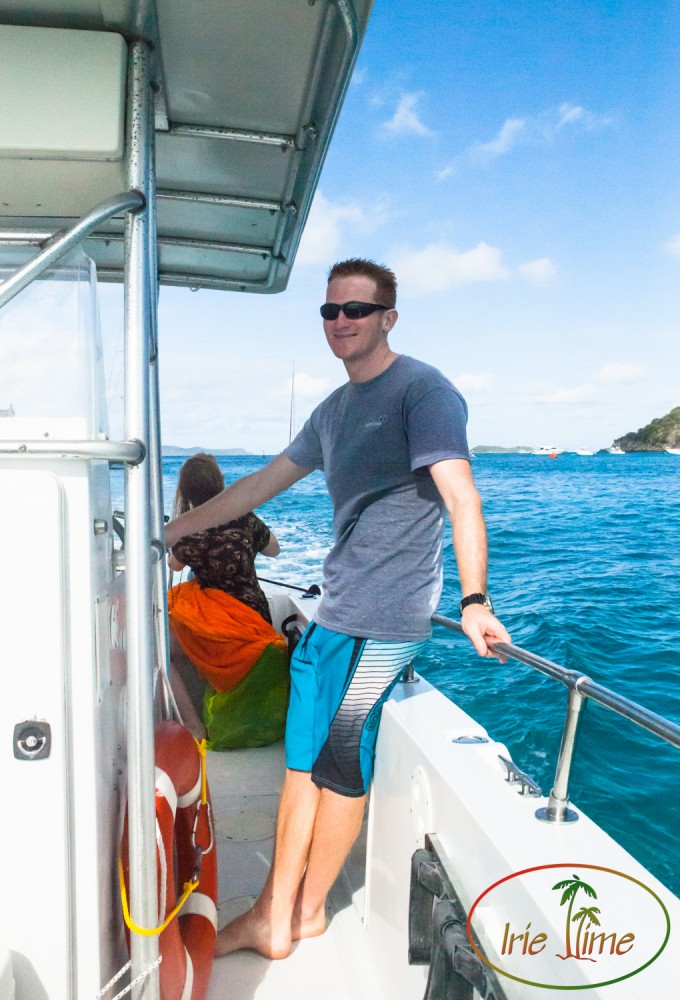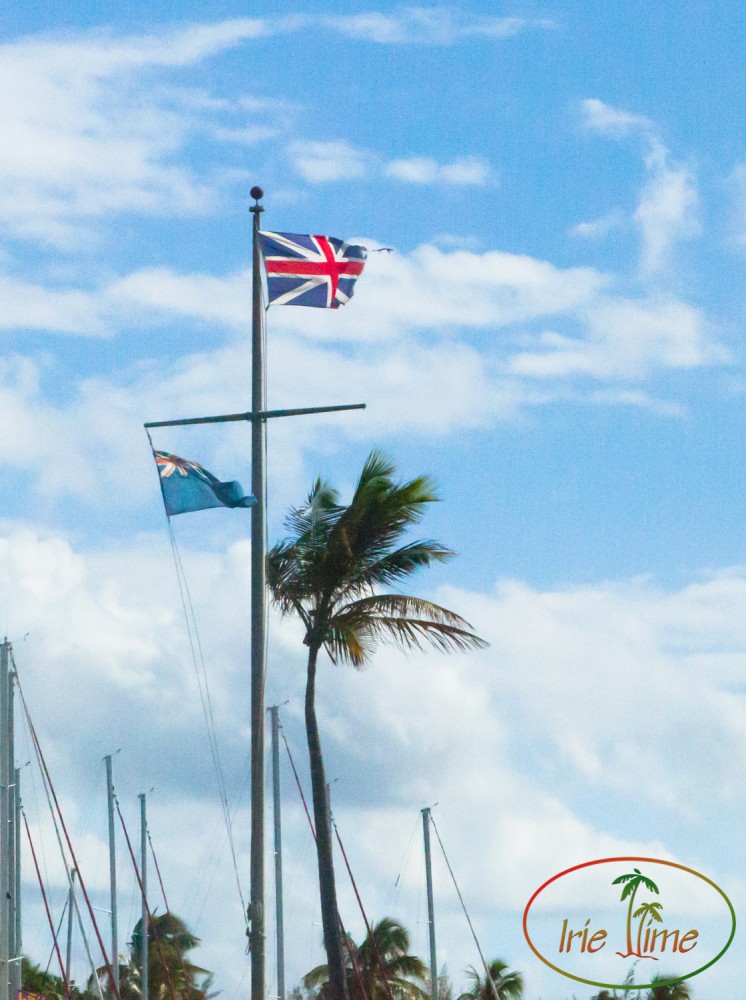 The harbor in Virgin Gorda is quite lively, loaded with boats from all over the Caribbean.  Looking around at the names on the boats, I wondered to myself what I would come up with if I had one of my own.  Is My Irie Time taken?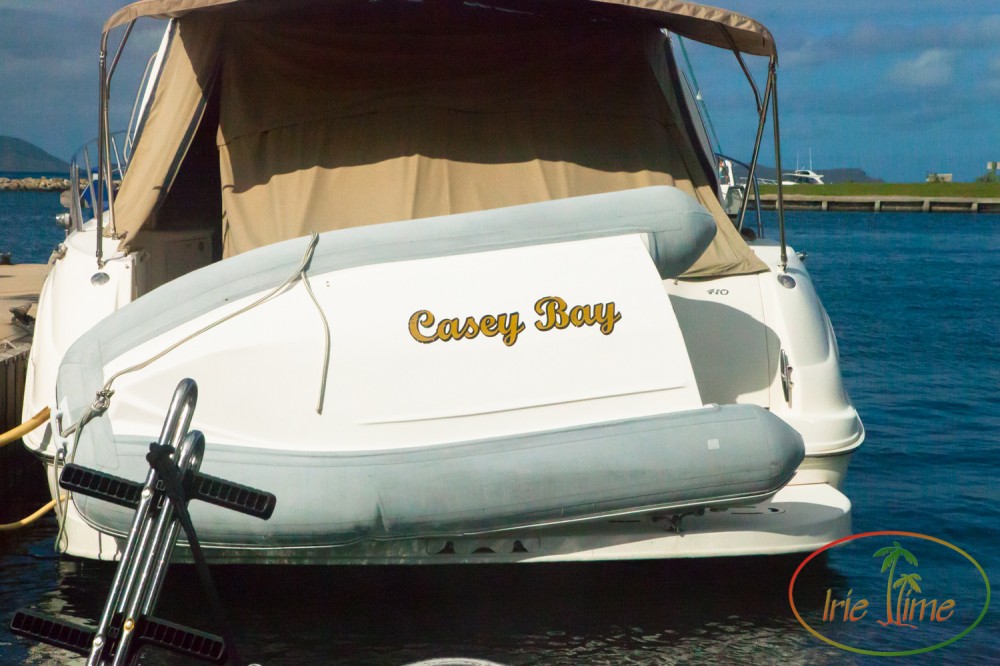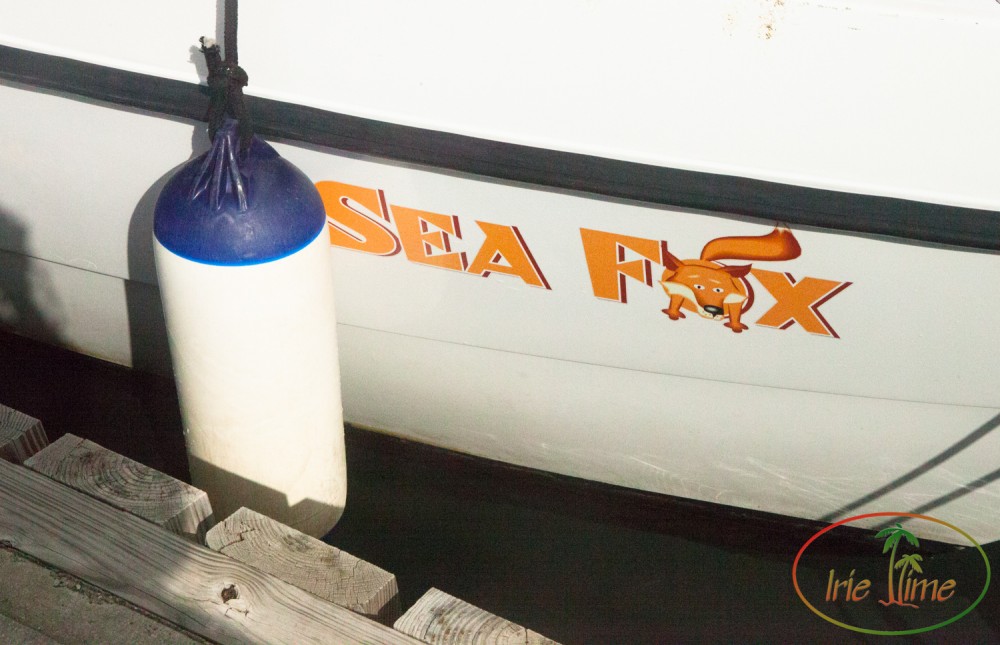 The harbor has a nice shopping area, and you will also find the popular The Bath and Turtle restaurant there.
Dive BVI is based here on Virgin Gorda and has a great shop in the harbor shopping area.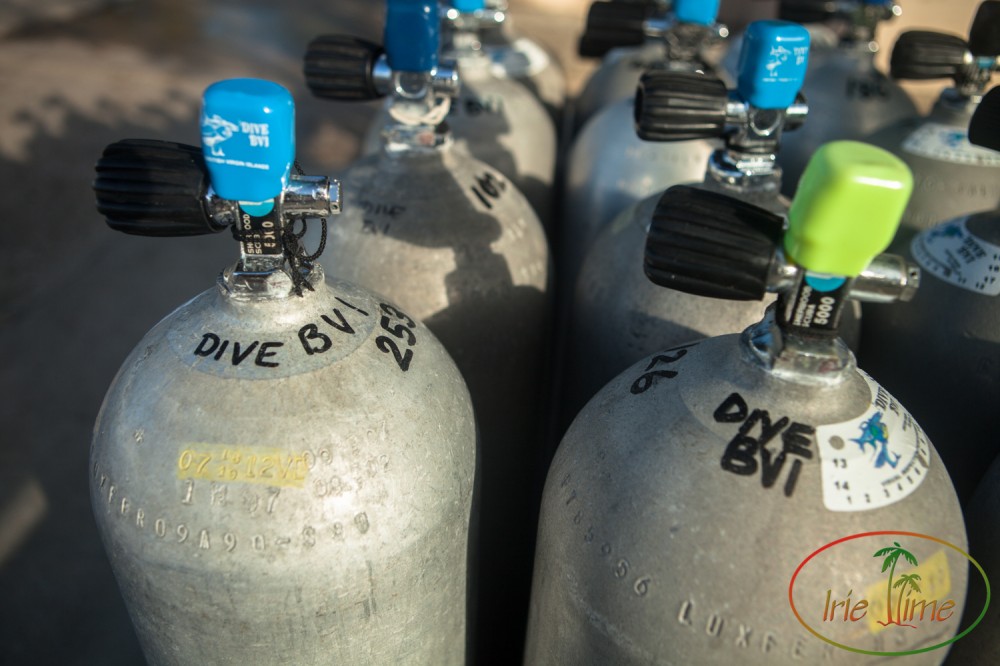 Our first stop was The Baths.  The Baths are a collection of massive granite boulders, volcanic in origin.  As you arrive at the entrance (after you pay the nominal entrance fee – included in the Dive BVI package), you will see signs giving you an option of Devil's Bay or The Baths.  You can really go either way, because it's a big circle.  If you want to avoid "The Crawl" through The Baths (more on that later), head left directly to Devil's Bay.  We chose to take on "The Crawl," after which you arrive at Devil's Bay.  People were going in both directions, which made it tough through some of the tight spots.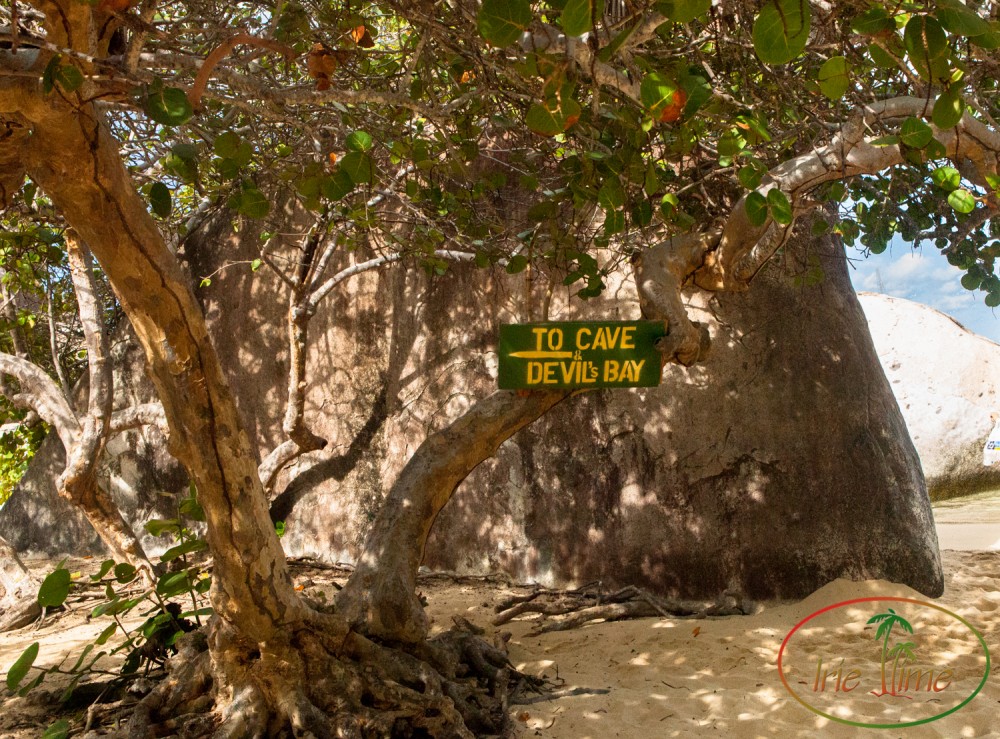 As you make your way into The Baths, you will start to see the large granite formations.  I thought this one closely resembled a skull. Perhaps that says something about me, as if it's the granite Rorschach test.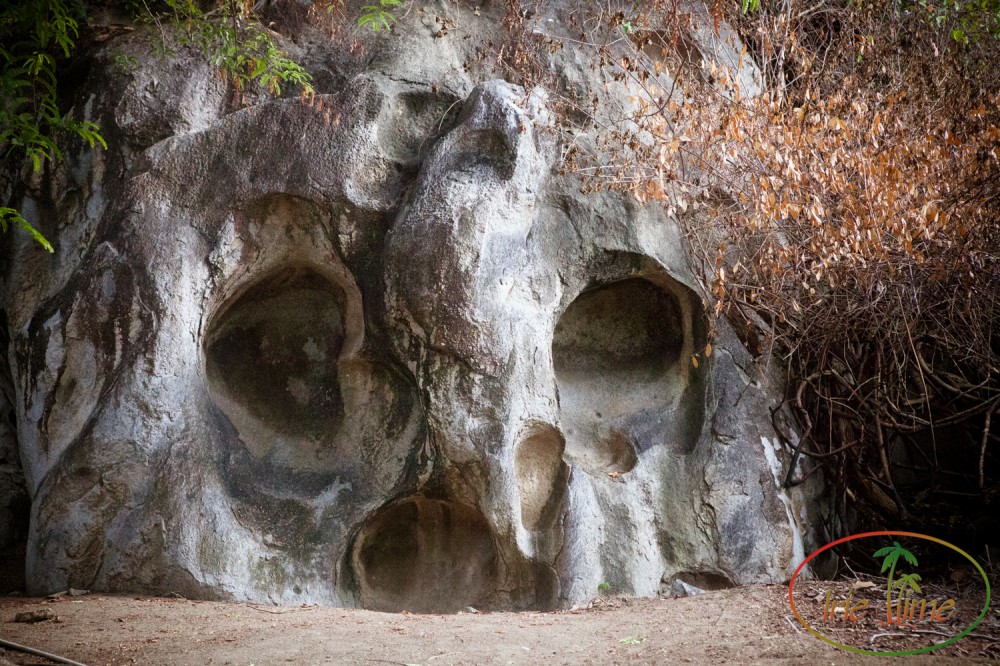 Let's talk about "The Crawl."  To make your way through The Baths, there are small openings, steep walks with knotted ropes, and wooden steps and walkways.  They don't call it "The Crawl" for nothing. I am 5'5″ tall.  Although I was never on my hands and knees, there were many areas where I was crouching down or bent over trying to make my way through, all while toting my camera gear. Taller people, or people with significant physical disabilities will have a much tougher time.  If you have difficulty with uneven terrain, I would not recommend the trek.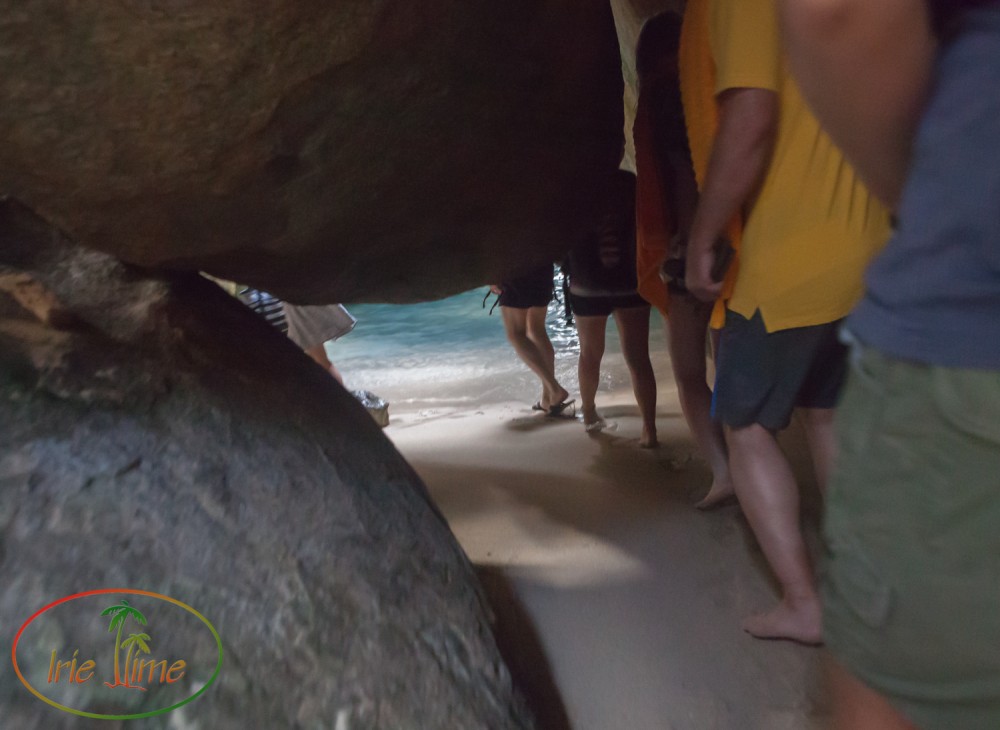 Along the way, water rushed in through openings between the boulders, and you would see spots of sunlight peeking through.  The most famous of the sites in The Baths is this grotto, which has been photographed to death, so, of course, I photographed it to death.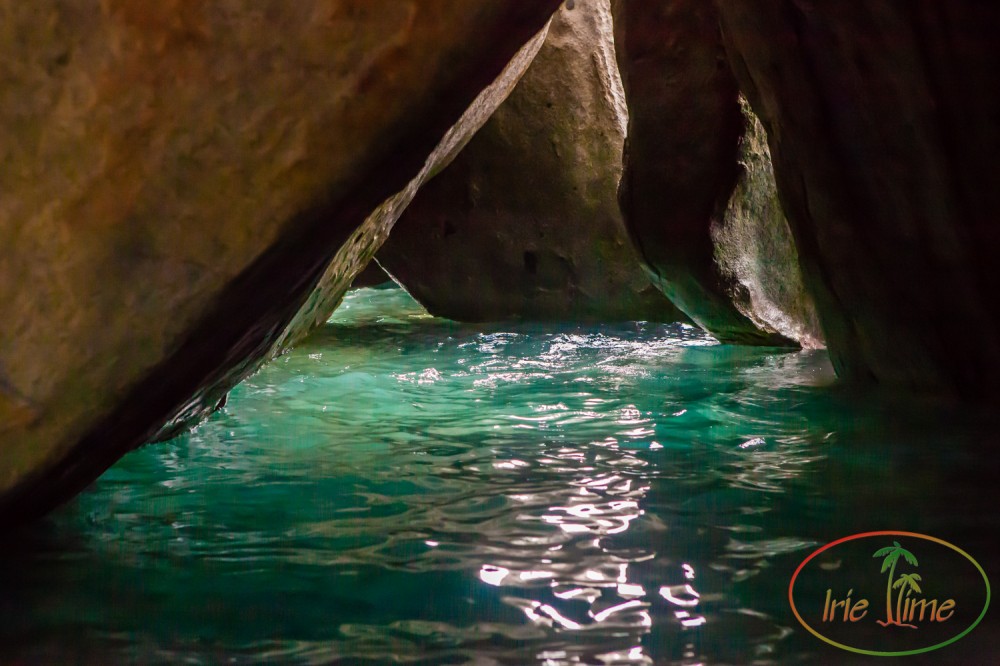 All along the way, there were unique rock formations, with steams of sunlight working their way through. You would also see areas of vegetation, where a few people had left their mark.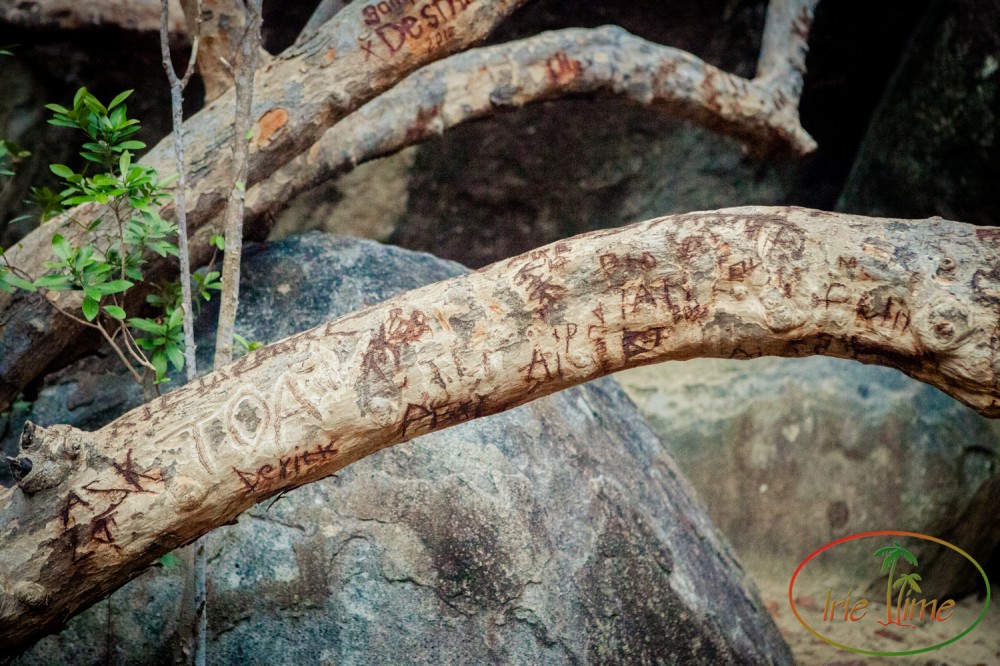 After you make your way through The Baths, stretch, and then slide through a few boulders to reach Devil's Bay.  Take a dip or sit back and take in the view.
After spending a bit of time on Devil's Bay, we were off to lunch.  Our driver took us to Coco Maya.  The restaurant describes itself on its Facebook Page as an "open concept, beachfront Latin Asian Fusion restaurant with new tasty cocktails and a casual funky vibe."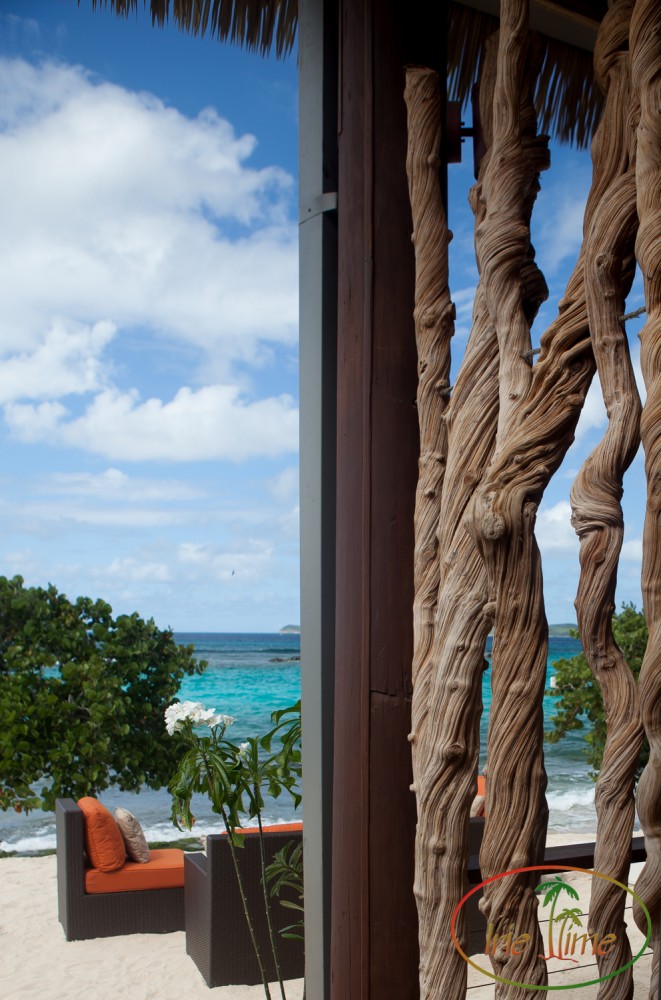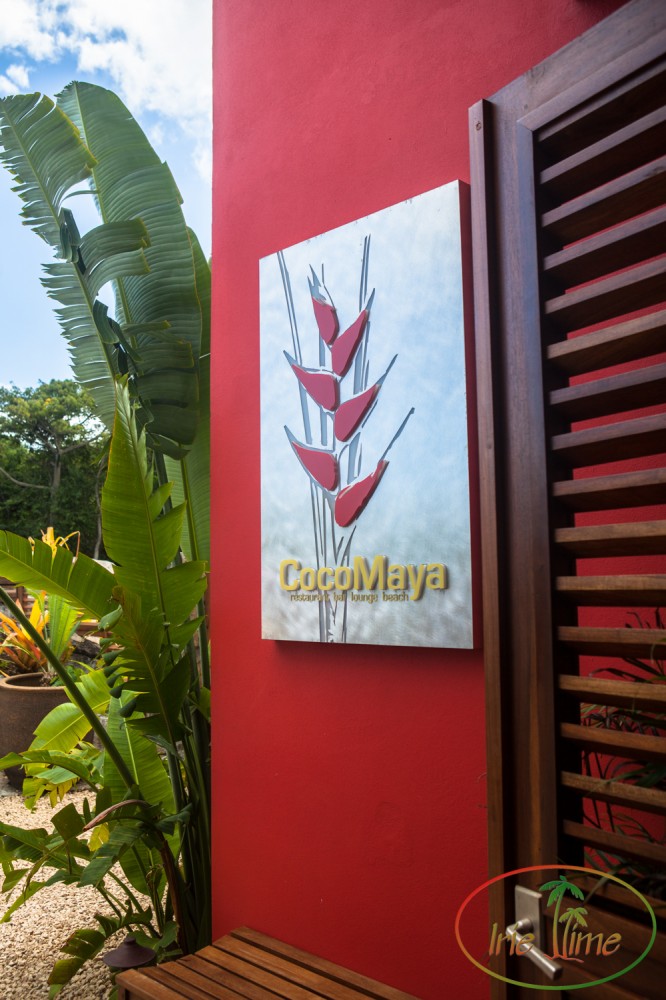 I had the ceviche salad with coconut sorbet and a raspberry chili martini.  That is a fresh chili you spy in my glass.  The food was tasty, and the views incredible.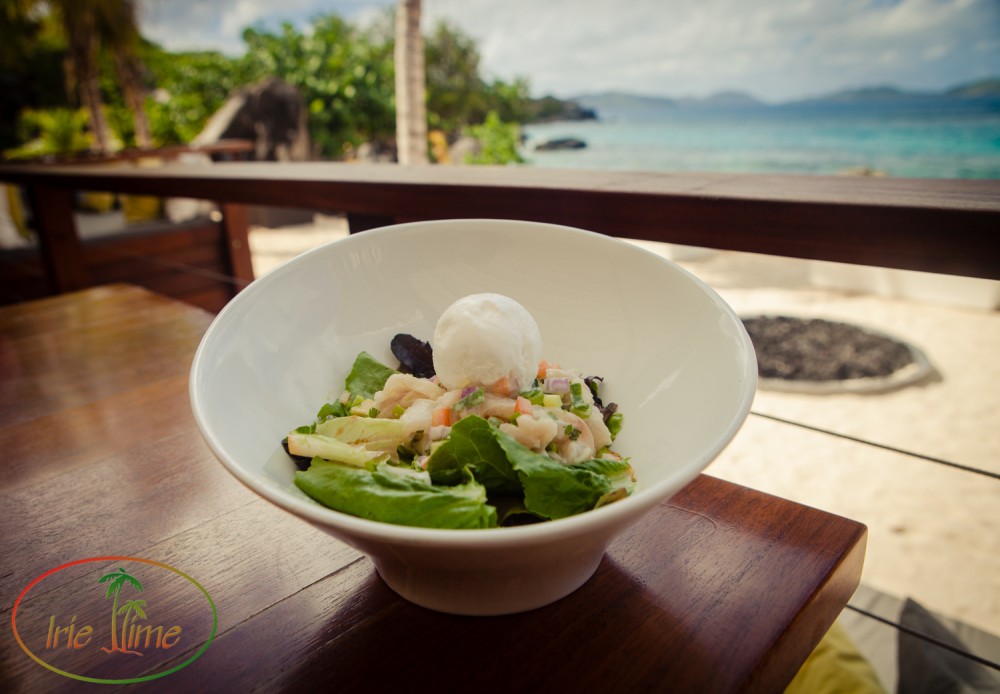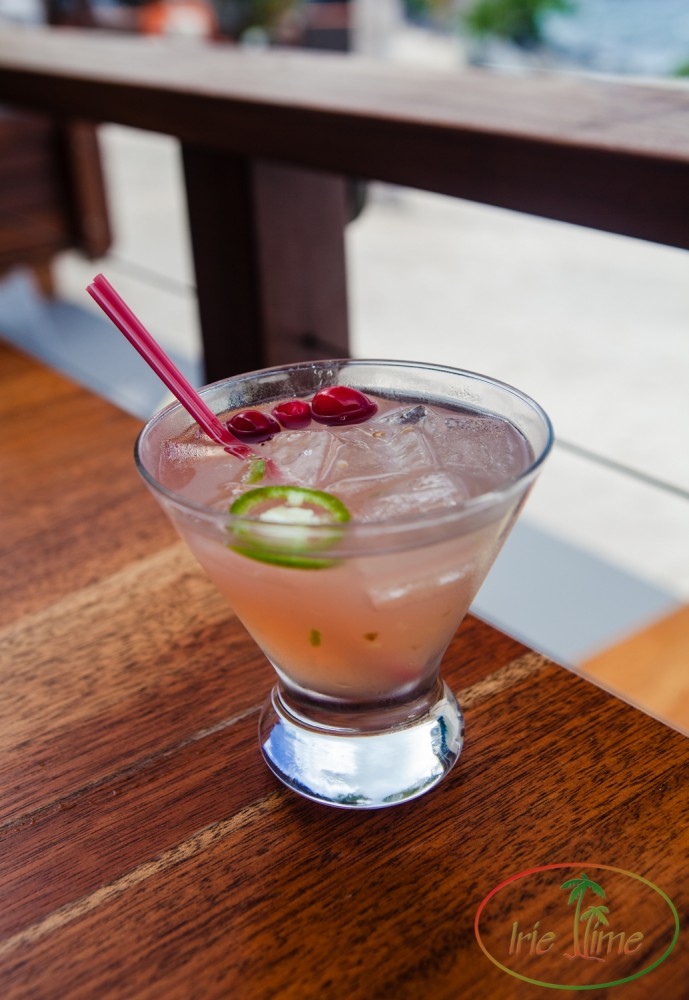 After lunch, we were off for an island tour.  Our driver took us up to some great vistas and was kind enough to stop along the way so that we could get our fill of photos.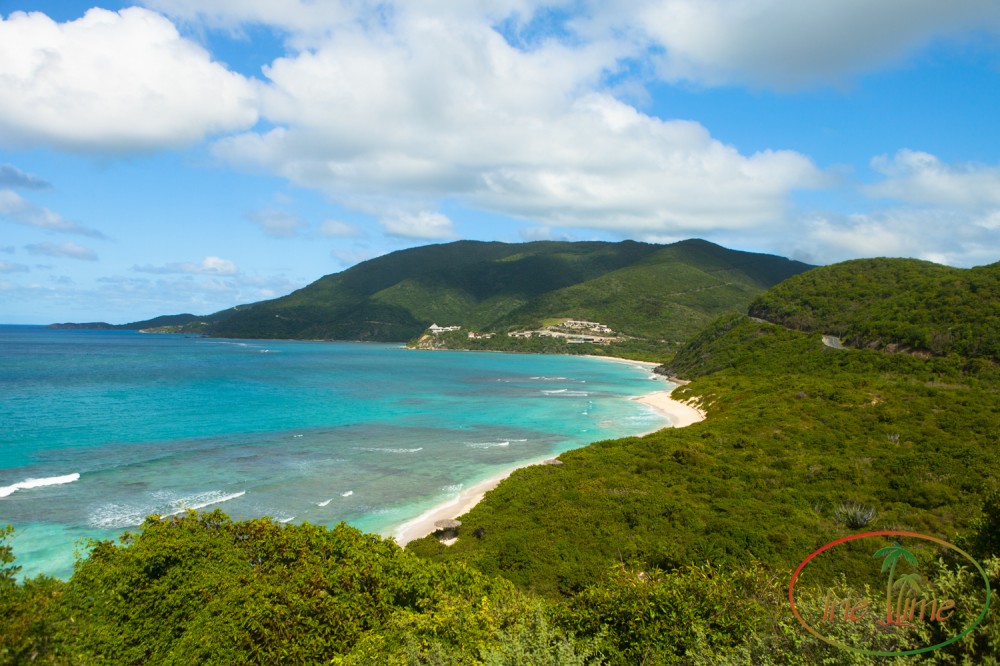 Our hilltop destination was "Hog Heaven." Having just had lunch, we were not able to indulge in the ribs that Hog Heaven is known for, but we were able to have a Carib and enjoy the views.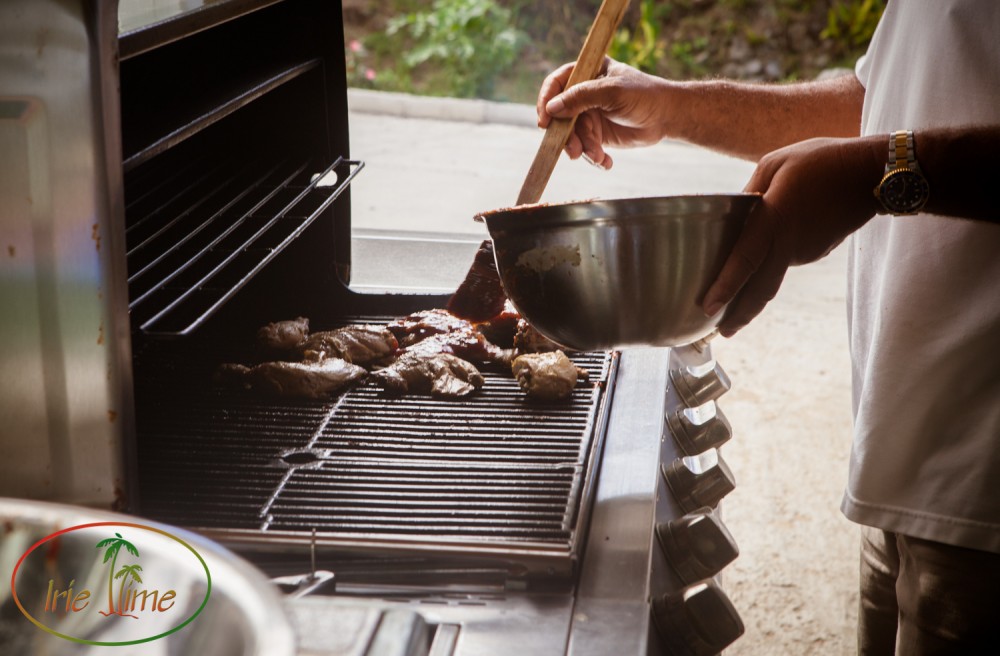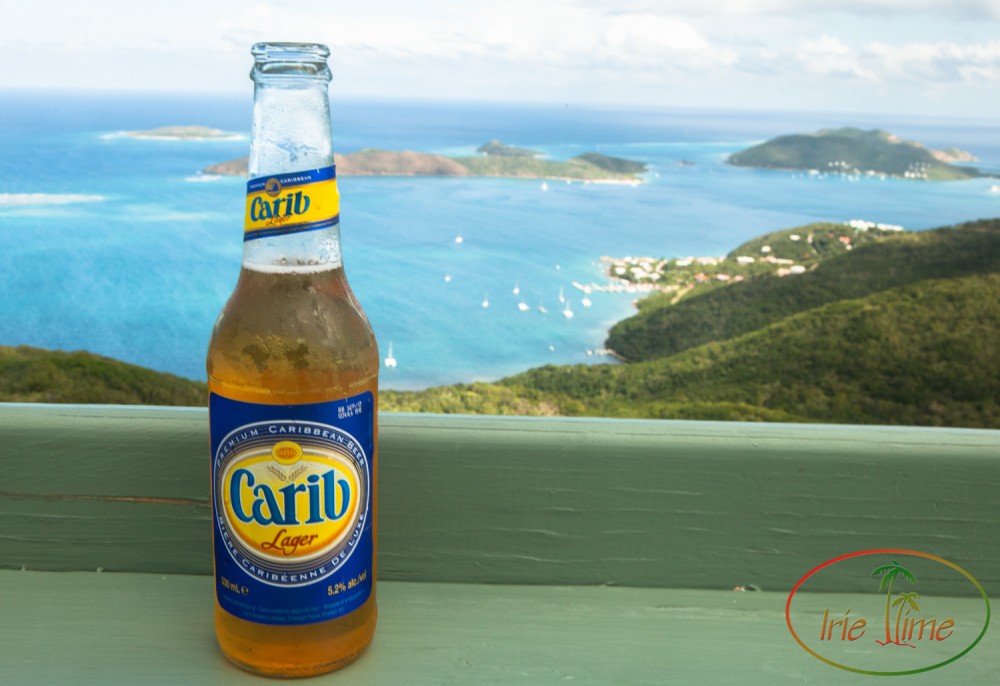 Time to return to sea level with a trip to Savannah Bay.  The sign warned us of rough surf.  It did churn up the sand, taking the fun out of snorkeling out along the reef that day, but it was a nice beach with soft sand underfoot.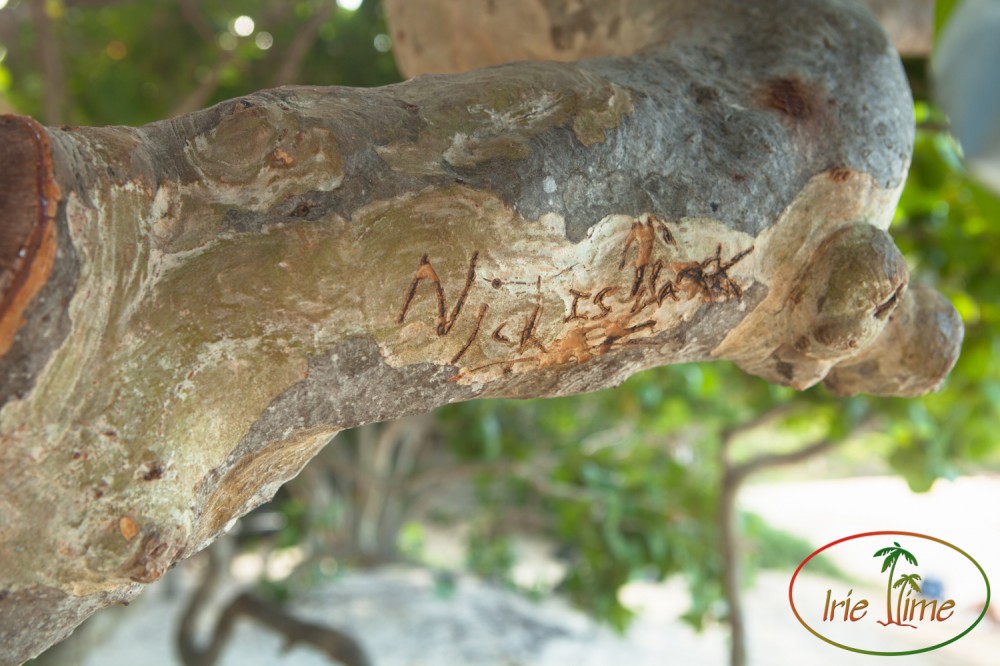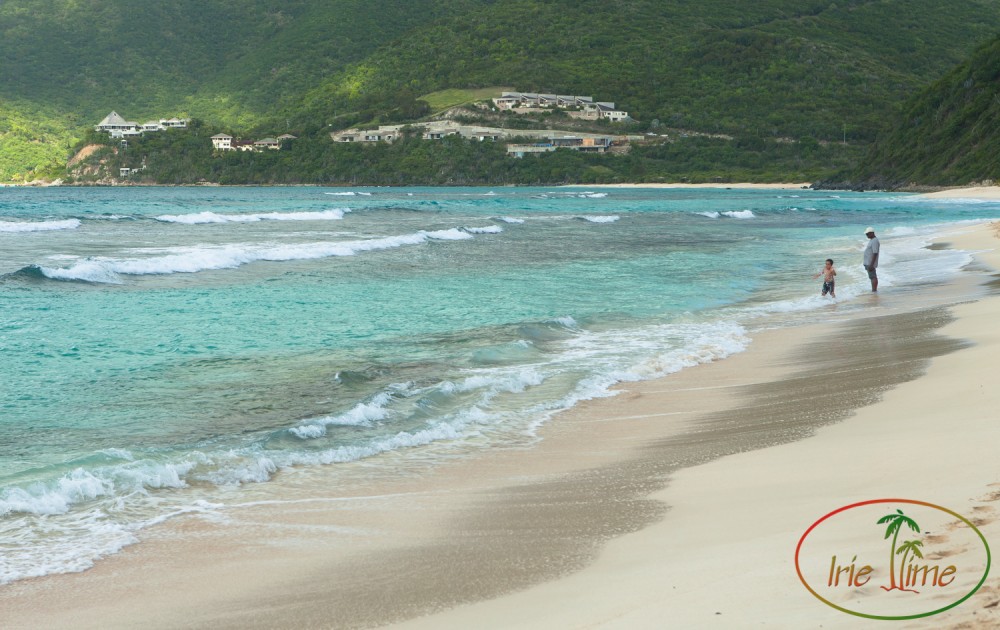 Having enjoyed a long swim, it was time to return to the harbor for the ride back to Scrub Island.  Many thanks to Tara and Brian for a lovely day!
Our BVI trip report has come to an end.  If you missed any parts, click here to read about Scrub Island, Marina Cay, Tortola/Beef Island, and Anegada.   I also took loads of video on this trip, and in the works is a video with clips from all over the islands.  I am learning Final Cut Pro X, and there is a bit of a learning curve, but it should be done soon.  I will post it to our travel journal and on our video page as soon as it's done.  Thanks for visiting and happy travels!
UPDATE: BVI – THE MOVIE! 
Greetings from the British Virgin Islands from My Irie Time on Vimeo.
All words and images ©2006-2018 Wendy G. Gunderson. Any use without written permission is prohibited. For licensing information, please send inquiries via the Contact page.