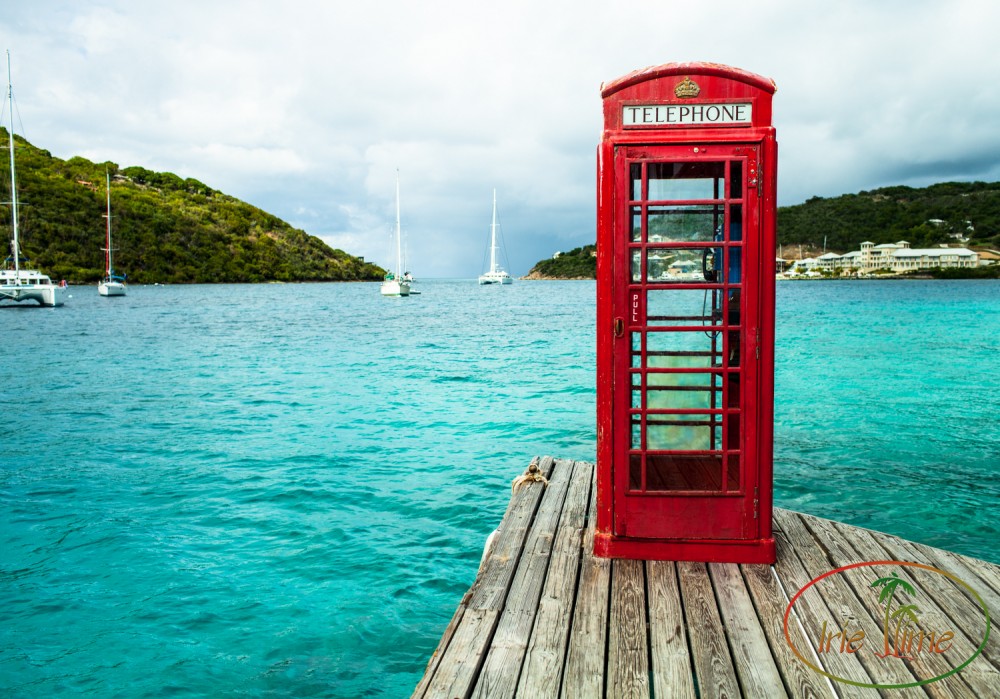 Part Two of our BVI Trip Report takes us to Marina Cay, a small island about half a mile off Scrub Island.  Marina Cay is home to Pusser's Marina Cay, a great bar and restaurant.  I knew I wanted to visit Marina Cay because I had seen photos of the red telephone box on the dock and thought it would make a great Christmas card photo with the kids.  I didn't expect to return so many times, but the food and cocktails kept bringing us back.
First, let's get our bearings.  When we arrived on Tortola, the sun had just set, so when the ferry took us to Scrub Island, we couldn't see much except the dark water spotted by the lights on shore or on sailboats along our path.  It wasn't until we awoke the next morning, and I ventured out on to the terrace, that I realized how close the islands really are.  In this shot, taken from our balcony, you can see just how close.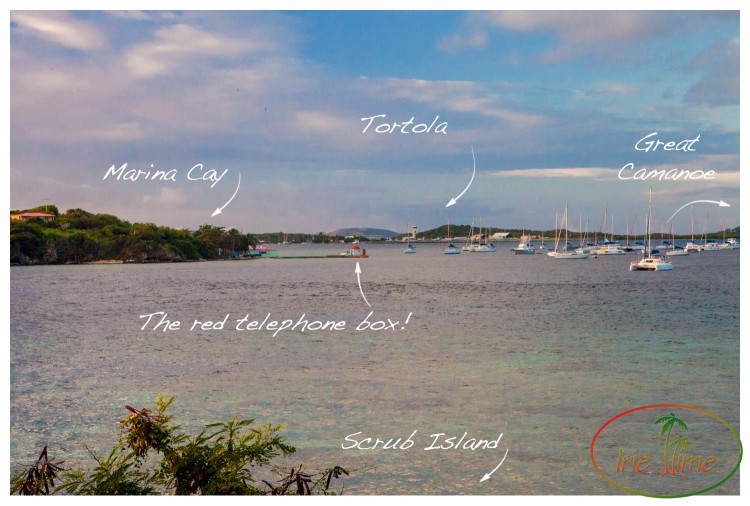 To get there, you can take a kayak, or ring up Pusser's and they'll send over their boat to pick you up.  They also pick up at Trellis Bay on Beef Island, not too far from the airport.  A word of caution: If their boat has left for Trellis Bay, it can be quite a while before they will pick you up at Scrub.  Our best advice is that if you are a guest of Scrub Island, ask the concierge to make the arrangements.  Then you can have a more reliable pickup time.  For dinner, they pick up guests at Scrub at 6:30 or 7:30, returning you at 9:00.
The boat will drop you off at the dock just outside Pusser's Company Store.  You can stop in now, or catch it on the way out.  The store is loaded with Pusser's rum and gear, including practically everything imaginable with "Pusser's" on it.  You can see the restaurant and bar in the distance along the beach.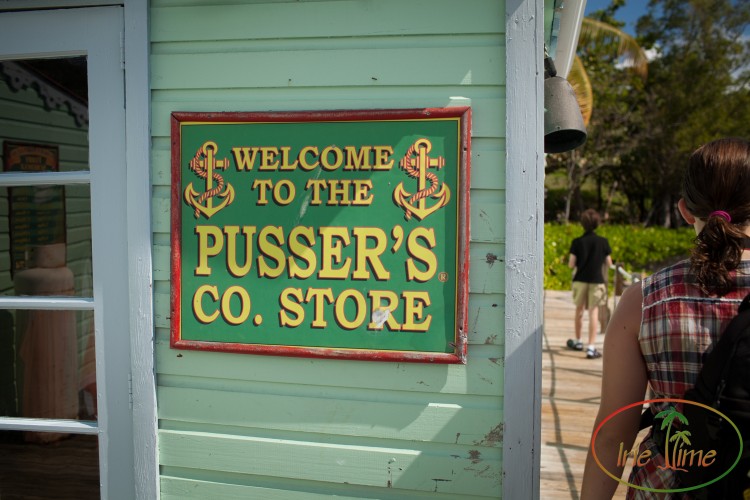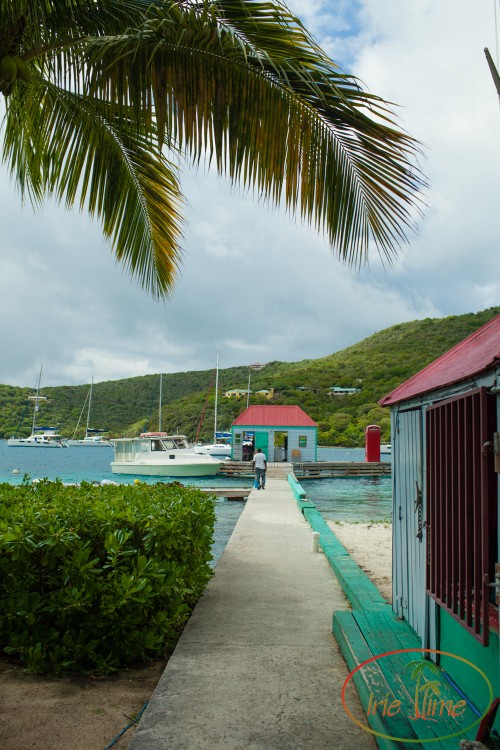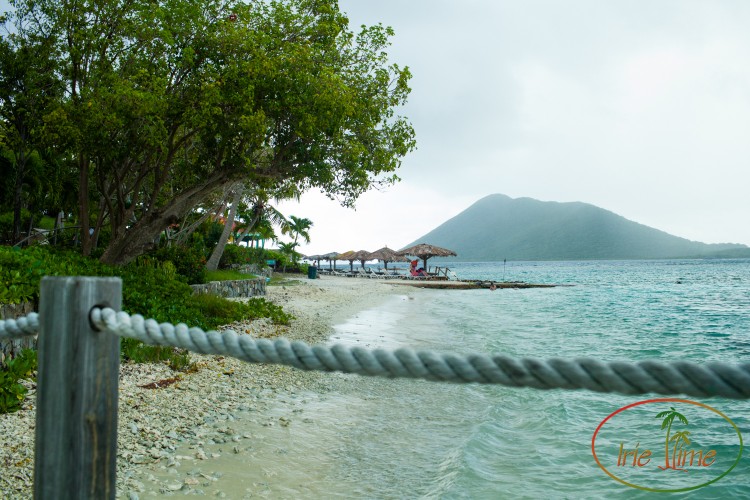 Head over the beachfront restaurant and be seated.  Soak in the atmosphere.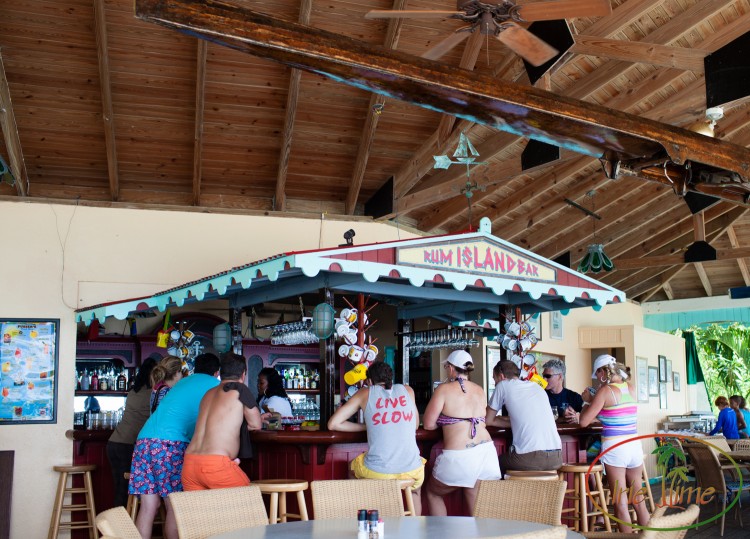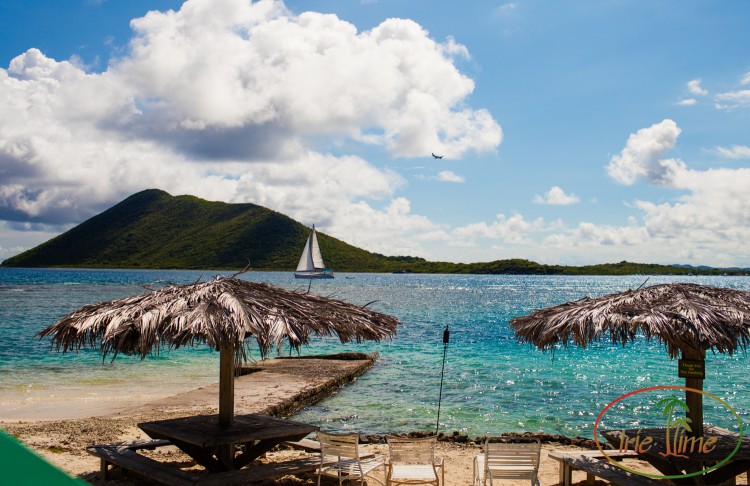 Your next step should be to take a look at the menus.  There are two.  Pusser's does not take cocktails lightly, pushing them to the back of the menu.  Cocktails are king here, deserving of their own elaborate menu of a wide variety of classic and not-so-classic concoctions.  I had to start my visit to the British Virgin Islands with a painkiller.  If you order a painkiller at Pusser's you have the option of purchasing it in the Pusser's mug at a discounted price with your cocktail – a great keepsake.  We tried quite a few of the offerings during our nine-day stay in the islands.  The Marina Cay Champagne was a great choice to begin our Thanksgiving Day feast!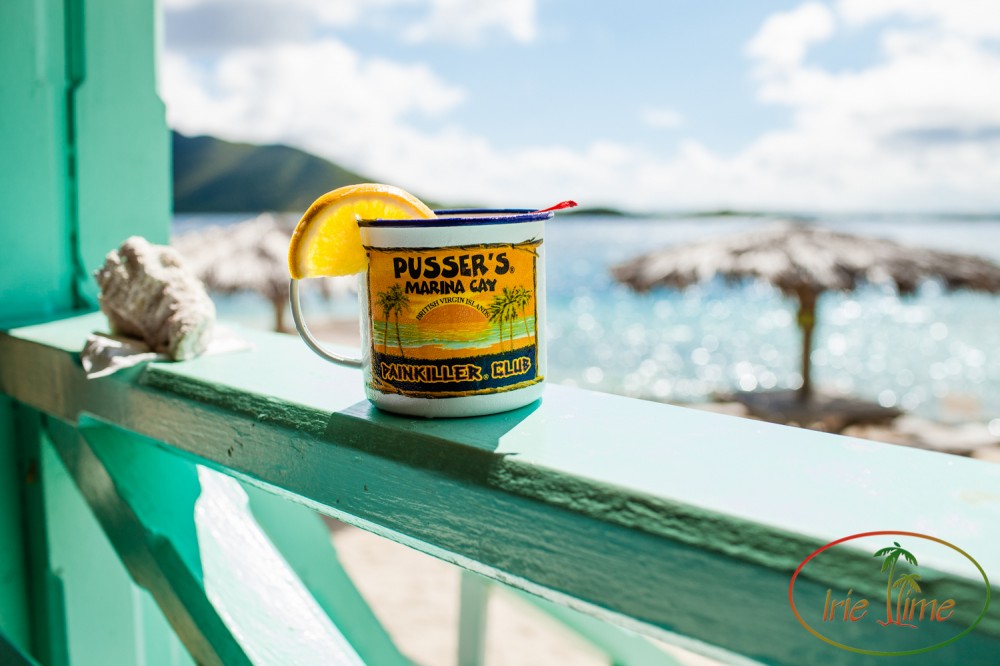 The cocktails may be king, but don't underestimate the food.  We ordered these amazing chicken wings on each visit.  I highly recommend the Anegada lobster salad for lunch.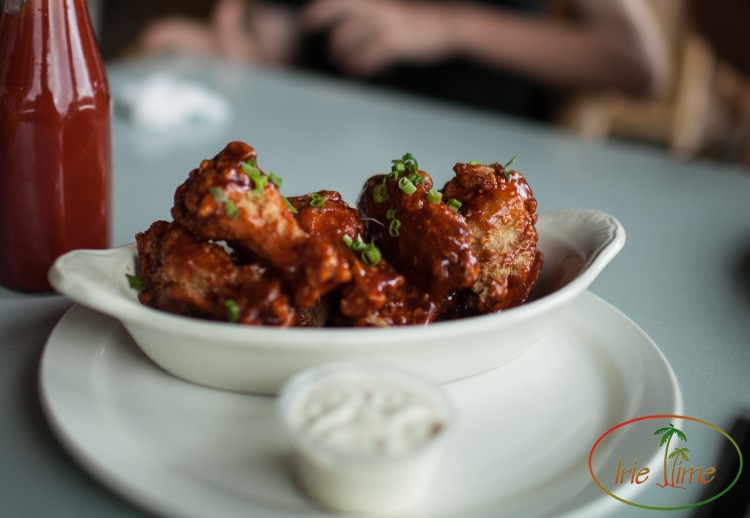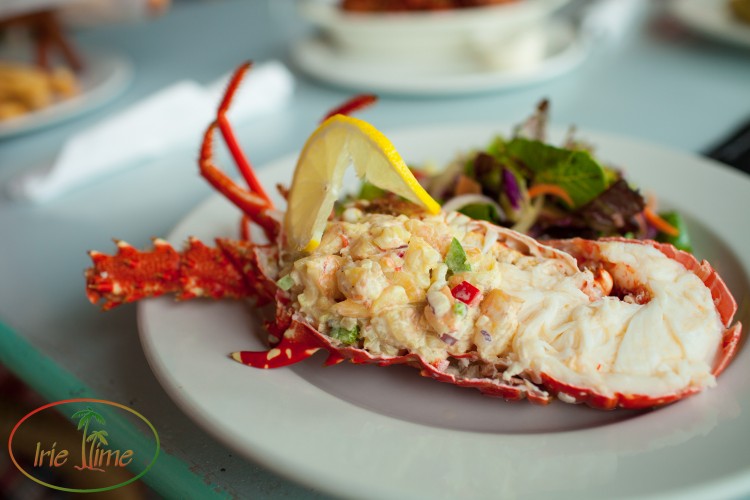 Once your meal is complete, take a stroll around the grounds.  We walked up the hill to the hilltop restaurant for some great views.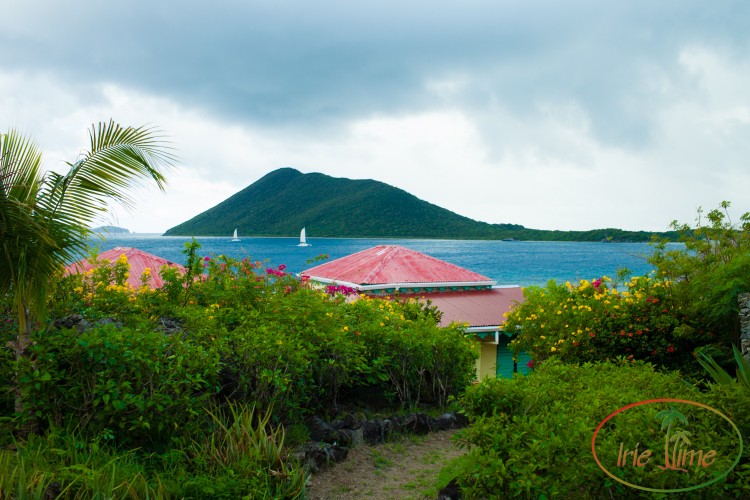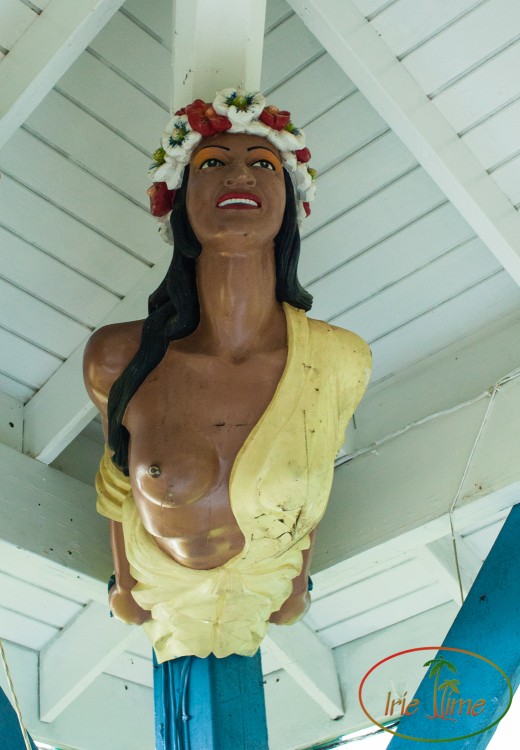 There are also some informative signs along the way back out to the dock.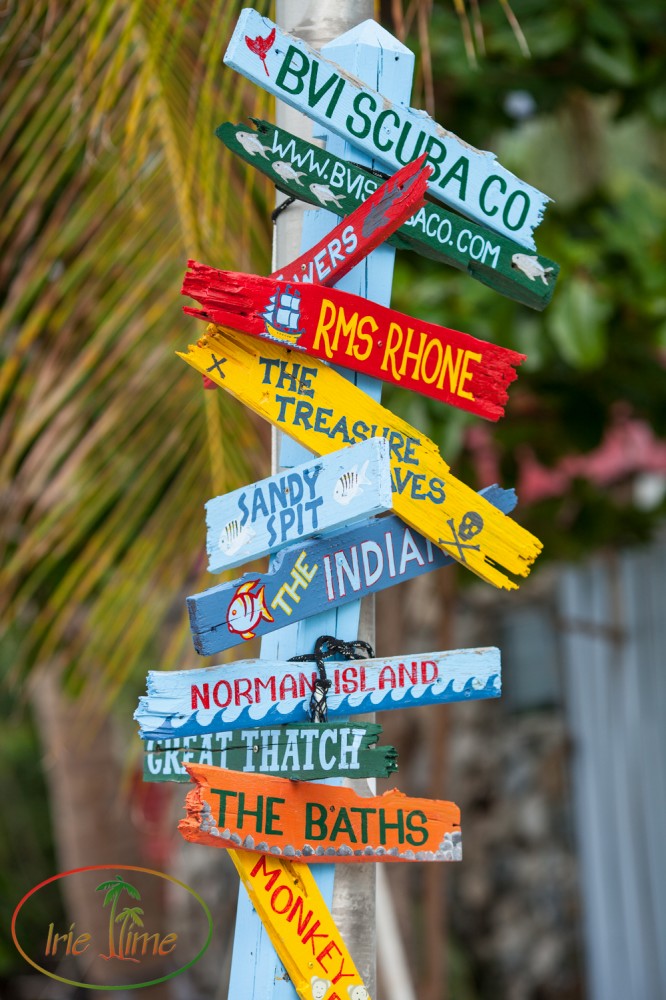 And don't forget about the red telephone box! The folks at Pusser's have a web cam set up on the dock, which snaps a photo every 15 seconds.  Smile for the camera, and tell your friends back home when you were there.  They can go to Pusser's website and share a bit of your vacation!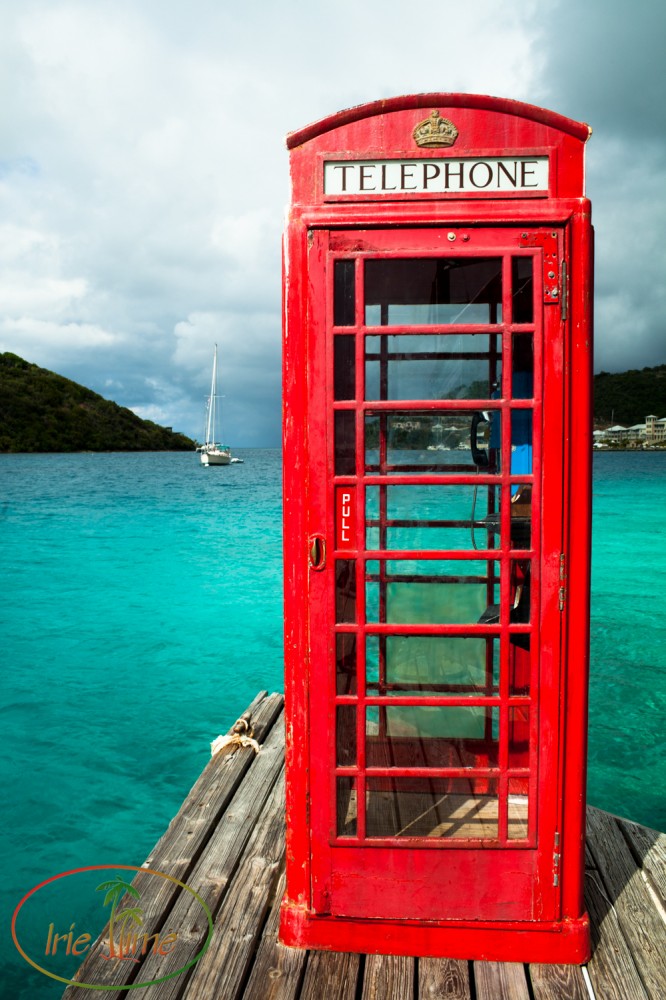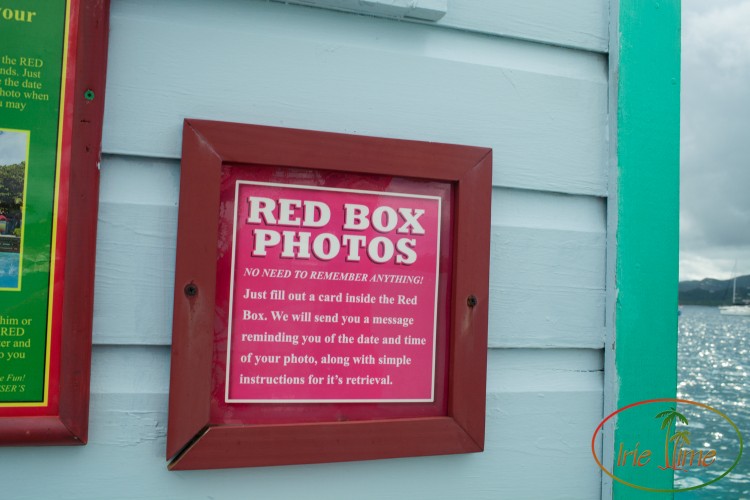 Nights were lovely on Marina Cay as well.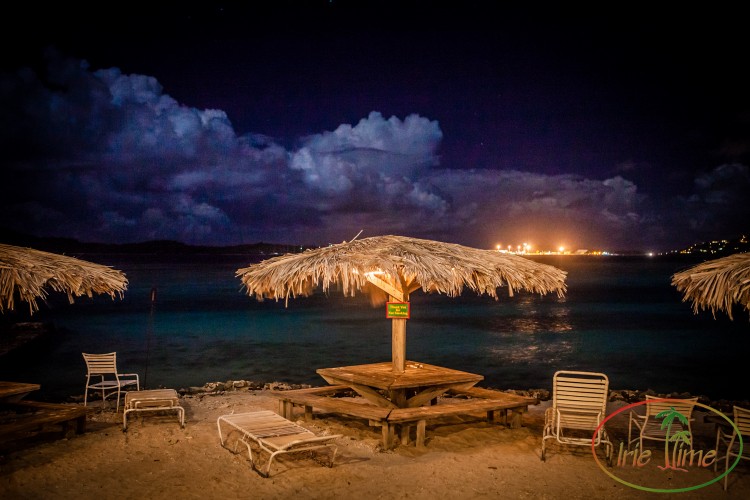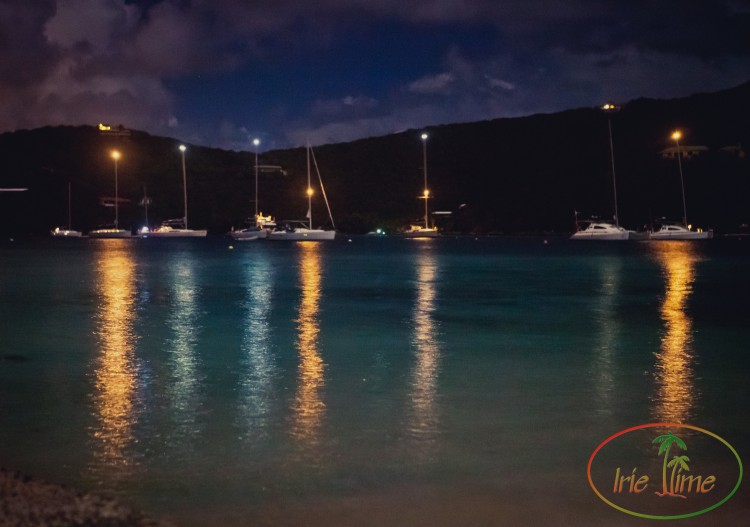 Pusser's sure packs a lot of fun into a little island.  Be sure to add it into your BVI plans! If you can't make it there, visit one of their other outposts, three on Tortola, one on Virgin Gorda, one in Annapolis, Maryland, one in Ponte Vedra Beach, Florida, one in Munich, Germany, and in Ocean Village, Gibraltar.
Next stop on our BVI trip report: Tortola.
For previous parts of our BVI Trip Report, click here.  
UPDATE: BVI – THE MOVIE! 
Greetings from the British Virgin Islands from My Irie Time on Vimeo.
All words and images ©2006-2018 Wendy G. Gunderson. Any use without written permission is prohibited. For licensing information, please send inquiries via the Contact page.