It has been killing me not to blog this earlier, but I wanted to wait until the November issue of Caribbean Travel & Life hits the news stands, which is today, October 11, 2011.  I am a huge fan of this magazine, especially during the long Wisconsin winters.  There are days when it is dark out when I leave in the morning, dark out when I come home, and more grey on the landscape than any other color.  Caribbean Travel & Life brings turquoise blue to that very grey world we live in for four to five months a year.  Every year, I look forward to the photo contest winners in the November issue, because I love to see everyone's shots from their travels around my favorite part of the world.  My husband always encourages me to enter, so when this year's contest rolled around, I decided to enter.  I didn't tell anyone, because I really did not know if my images were worthy.
August rolled around, and I received an email that I had won a prize in the contest!  I looked at the attachment to the email, which was an affidavit you have to sign which disclosed the value of the prize.  I was shocked at the number, originally thinking maybe I won the two-year subscription to the magazine, which is a great prize if you love the magazine like I do.  So I emailed the editor and asked what I won.  It turns out, I won the grand prize, a 5-night stay at Scrub Island Resort!
I was really excited, so I shared the news with a co-worker who suggested that a friend might be playing a joke on me. Even after I received the certificate for the trip, I still had that in the back of my head, so I really wanted to see it in print.  As a subscriber, I received my issue last week, and was so excited to see a two-page spread!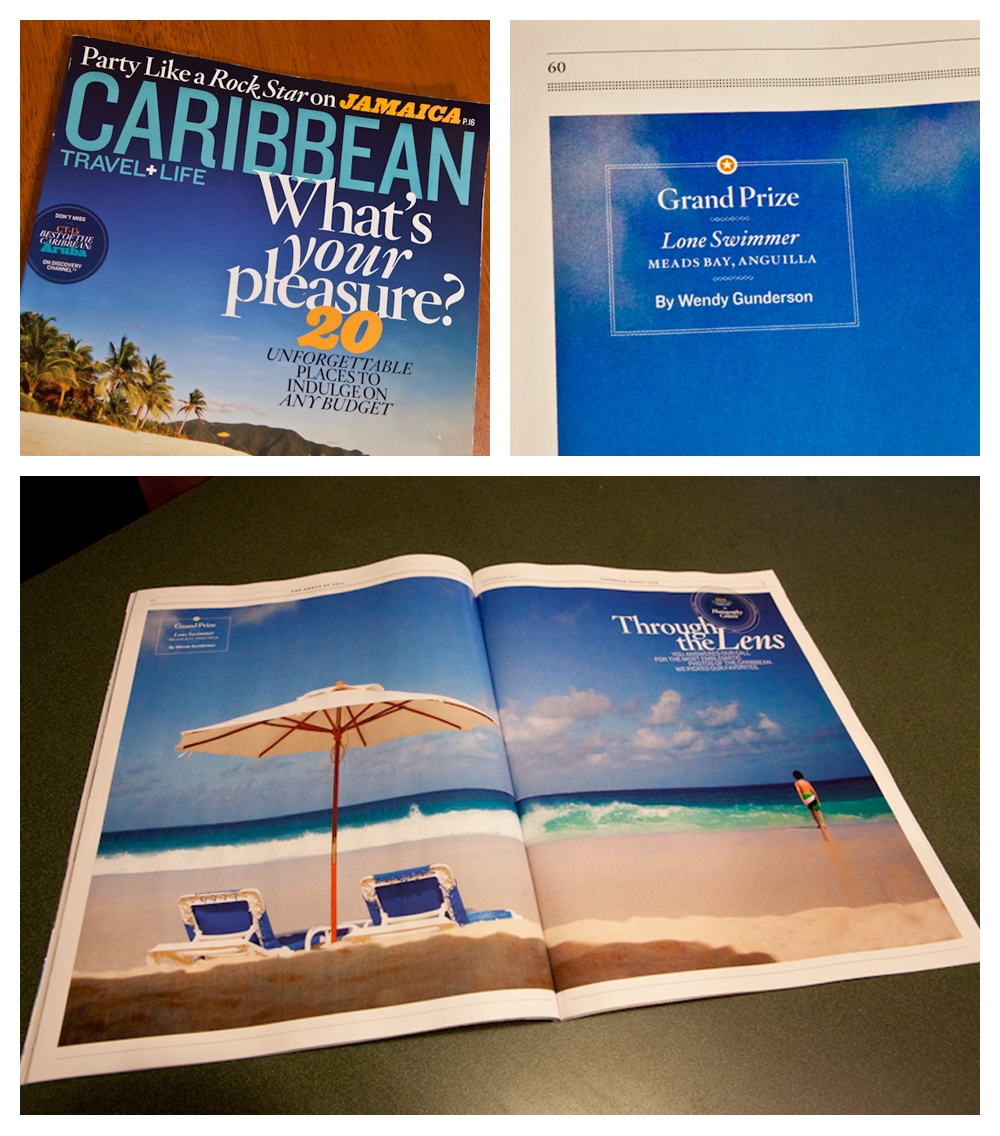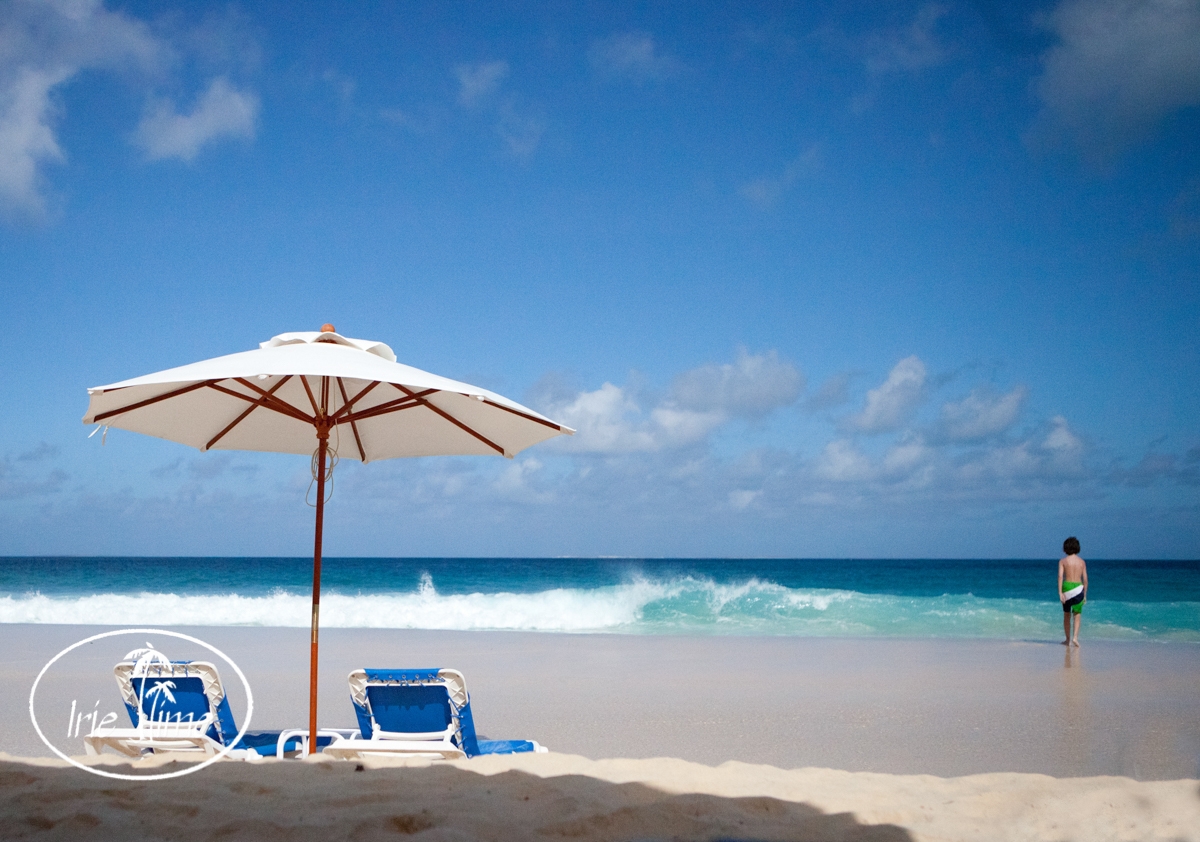 Interested in the photo gear I pack for travel?  Check out "What's In My Bag?"
Addendum:  Sadly, Caribbean Travel + Life is no more.  They have now joined forces with their sister publication, Islands, and promise to offer continuing coverage of our favorite region of the world.  Let's hope they give the Caribbean the exposure it deserves!
All words and images ©2006-2018 Wendy G. Gunderson. Any use without written permission is prohibited. For licensing information, please send inquiries via the Contact page.