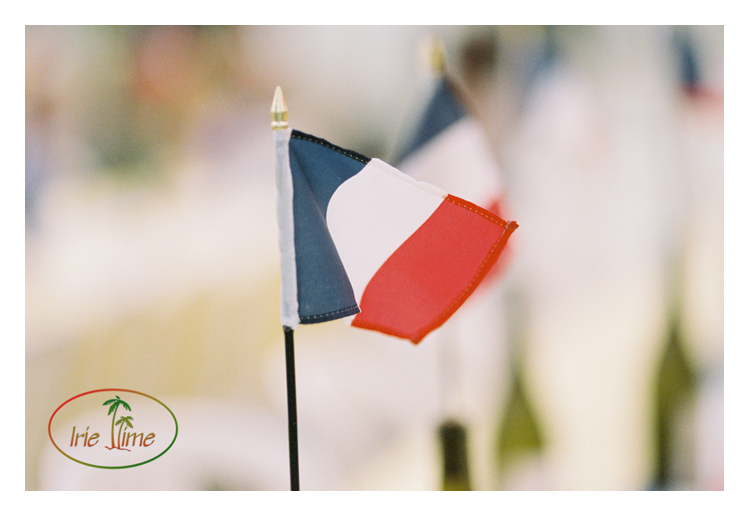 Tests shots were finished.  It was time to take my film project on the road and put it into action.  In July, I took my film cameras to Bastille Days here in Milwaukee, Wisconsin.  When people think of Milwaukee or Wisconsin, they generally think of beer, brats or cheese.  If they think about the ethnic origins of the area, they generally think of the Germans or Polish settlers to the area.  Often overlooked is the fact that the first explorers were French.  The first European known to explore the area was Jean Nicolet, followed by Father Jacques Marquette, a Jesuit missionary, and Louis Joliet, a fur trader, exploring and mapping the waterways through the territory.  The earliest maps of the state are in French, referring to to land  as "Ouisconsin."  The French influence is still reflected in many of the names of Wisconsin towns, counties, and lakes, including Allouez, Butte des Mortes, Lac La Belle, Lac du Flambeau, Lafayette, Juneau, Marquette, and many more.
Each year, Milwaukee's East Town Association hosts Bastille Days, a celebration of Wisconsin's French roots.  It's no surprise that East Town would host the celebration, as the neighborhood was once known as Juneau Town, in honor of the city's first mayor, Frenchman Soloman Juneau.  The festival surrounds and includes the city's Cathedral Square, home to St. John the Evangelist Cathedral, and is one of the nation's largest French-themed celebrations.  The festival kicks off with the "Storming of the Bastille," a 5K run through the city streets, and includes four days of French food, music, and culture.  At the center of the festivities is a 43-foot replica of the Eiffel Tower, constructed by the Milwaukee School of Engineering, whose campus overlooks the festival.  No French festival would be complete without vendors serving crepes and beignets.  Bastille Days offers chef demonstrations, musicians, dance demonstrations, art displays, and a marketplace of French goods.  Do not miss the cultural area where the Alliance Francaise Milwaukee can assist you understanding everything French, from the language to the travel opportunities.  For more information, browse the East Town Association's website, and plan for Bastille Days 2015, to be held July 9-12, 2015.  Bonjour!
Technical Notes:
Mamiya 645 Pro TL, Mamiya 80mm f/1.9
Canon Elan 7n, Canon 135mm f/2
Fuji 400H, Processed by Indie Film Lab
ISO 200, in-camera metering, Exposure Compensation +1
Using the in-camera metering made this very easy to shoot in a festival setting with good results.  This just might work for travel!  More film projects to come before we dive in with our film on a trip to Anguilla.  Stay tuned!



Interested in our film projects?  Read about them here on our sister site, W photography!
For more of our "Film Fling" series, start reading here!
We're taking our "Film Fling" on the road!  Check out our #filmroadtrip here: http://filmroadtrip.com 
I buy my film at B&H!

Affiliate Program Notice: We are participants in the B&H Photo Affiliate Program, which provides commissions for sales linked by this site to B&H Photo Video.  
All words and images ©2006-2018 Wendy G. Gunderson. Any use without written permission is prohibited. For licensing information, please send inquiries via the Contact page.