A little extra bit of sunshine can be found on Anguilla's Rendezvous Bay since our last visit in 2010.  New to the beach just east of the CuisinArt Resort is a wonderful beach bar with great food and drink and the friendliest service, Garvey's Sunshine Shack.
Our travel day to the island is always a bit of a marathon.  Drive to Chicago the night before, get up at 2:30 a.m., take the shuttle to O'Hare for a 5:00 a.m. flight to Charlotte, RUN to catch your connecting flight to Ste. Maarten (and I mean RUN, as it was ready to take off), take the van to the dock, take Funtime Shuttle to Anguilla, and then take the Ronnie Bryan rental car to the resort.  By the time we had settled in, the sun was setting and our pale skin and now bare feet needed to hit the beach.  I had read about Garvey's and knew we had to check it out.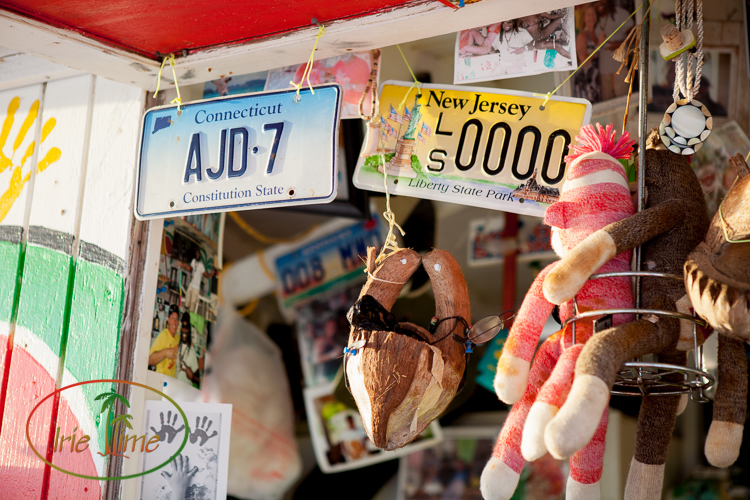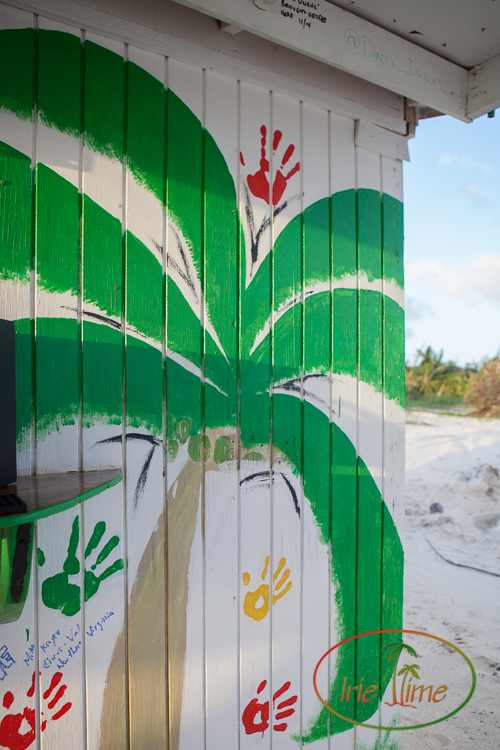 My first rum punch of the trip!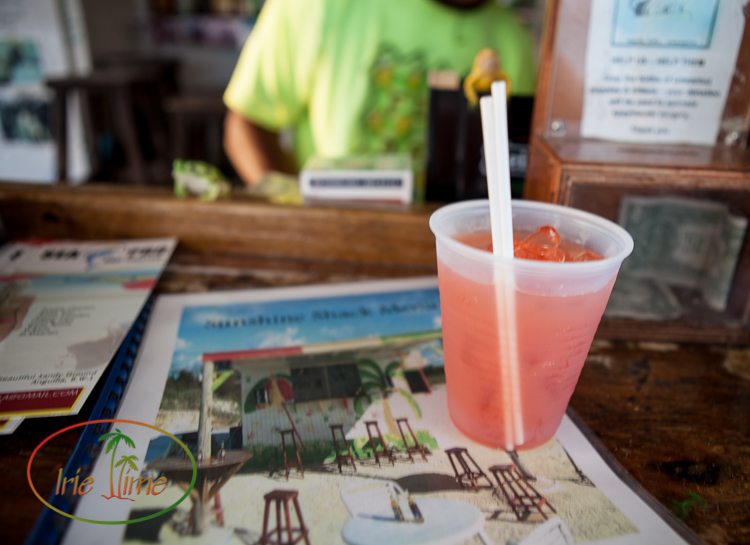 By the time we arrived that evening, they were shutting down for the day, but the bar was still lively.  Despite winding down, they were kind enough to make some barbecued chicken for us given that it had been a 12-hour-day getting there and we had really no chance to eat anything all day.  It was delicious, and there's always something special about eating a meal with your feet in the sand.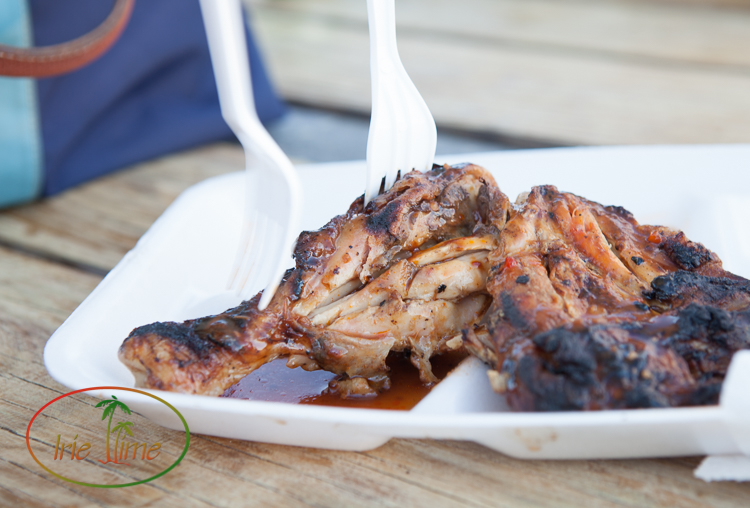 The friendliness of our host was evident.  Garvey made you feel like you were long lost friends, getting together again after years apart.  His smile was infectious, as everyone there seemed relaxed and happy.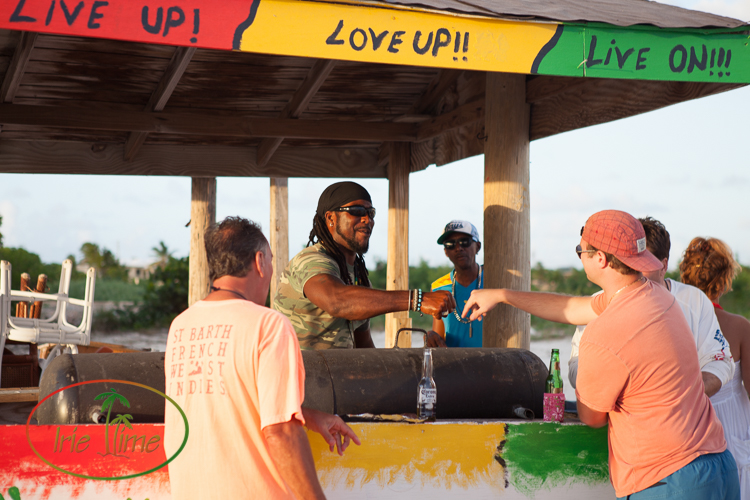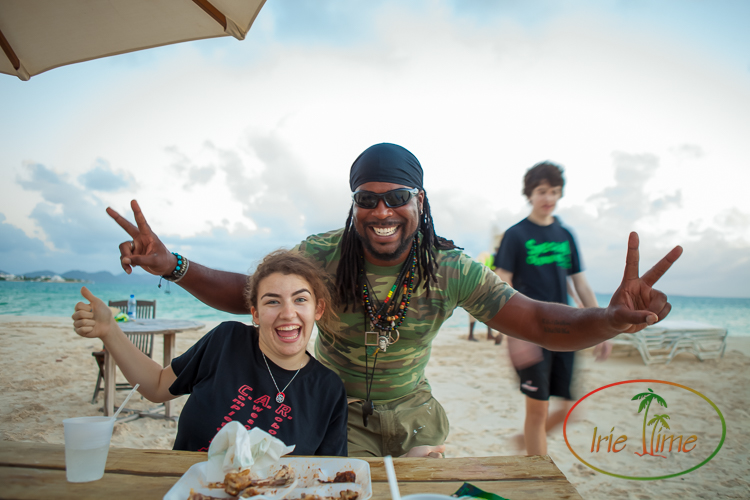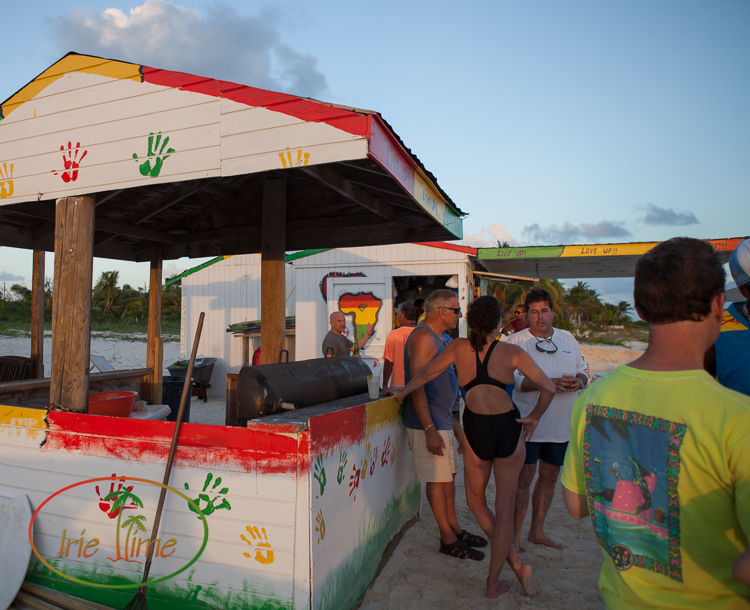 By the way, we met some wonderful people there that evening, and I took some photos at their request.  If you're reading this post, I haven't received any emails from you, but I would be glad to send you the images I took.  Please comment on this post, or send me a message via the contact page, and I'll send you those photos!
We returned during our stay and the place was always alive with happy guests.  It was a frequent stop for day trippers on small boats visiting the island and guests from the resort as well.  I shot this while swimming in the ocean!
Be sure to check it out on your next visit. Live up! Love up!! Live On!!!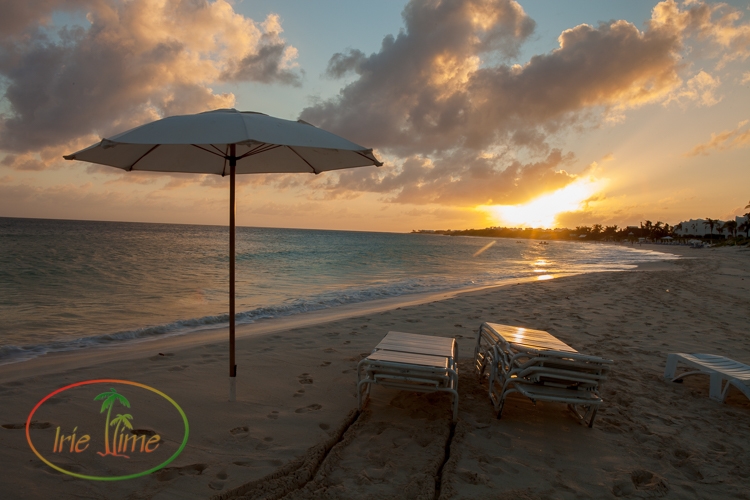 There's more Anguilla posts to come!  We take a scuba/snorkel trip with Shoal Bay Scuba, shop for gifts at Limin' Boutique and Irie Life, have fabulous meals at Barrel Stay, Sand Bar, and Cha Cha San, and hear Omari Banks one more time at Da'Vida.  Stay tuned!
SaveSave
SaveSave
All words and images ©2006-2018 Wendy G. Gunderson. Any use without written permission is prohibited. For licensing information, please send inquiries via the Contact page.