When people ask where we're headed for vacation, it often prompts two questions: (1) How did you hear of that place? and (2) How do you get there?  The first question is easy to answer.  I am an avid reader of all things Caribbean.  I love to search out new places and go to those places which are a little harder to reach, to search out the unspoiled Caribbean.  When I first read about Andros, Bahamas, I was drawn to the fact that although it is the largest island in the Bahamas, it is the least populated.  I loved that there were no big resorts, and that the natural beauty was the draw, from its location along the "Tongue of the Ocean" and the third-largest barrier reef in the world, to the natural phenomenon of blue holes, both inland and oceanic, to its fame as the "Bonefishing Capital of the World."  I also loved that it took a little extra effort to get there, a way to avoid the crowds, which prompts the second question, "How do you get to Andros, Bahamas?"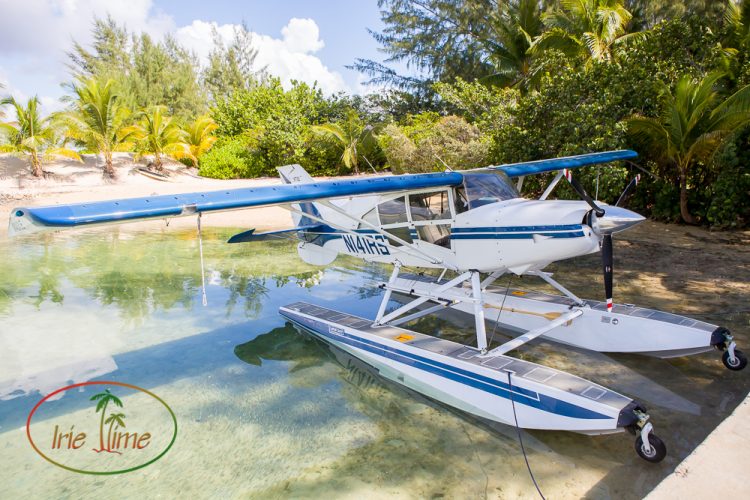 It is surprising that more people don't make the trip, because it is really not that difficult.  First we flew into Nassau, which from Chicago on American Airlines meant a stop in Miami.  Upon arrival in Nassau, you have some options in getting to Andros. You can take a ride on Bahamas Ferries on Wednesday or Friday, a 2-hour trip to Andros.  You can take a 15-minute commercial flight on LeAir, which has two flights per day, at a cost of approximately $132 per person.  You can charter a helicopter at approximately $2200 round trip. Or you can charter a plane, which can range from $450 a charter for a small plane to $4650 for a 9-seater seaplane, round trip.  Charter flights leave from Executive Flight Support, now known as Jet Aviation, a short 5-minute taxi ride from the main terminal at Sir Lyndon Oscar Pindling Airport (NAS).  Although Le Air's flights are less expensive, it would have meant for several hours of down time on the front and back ends of our trip, which I would rather be spending on the beach! We opted for Dove Wings Charter, piloted by Captain Ed Hanna, for the short flight over.
Ed greeted us promptly for the flight over to Andros.  It wasn't long before our bags were packed up and we were in the air!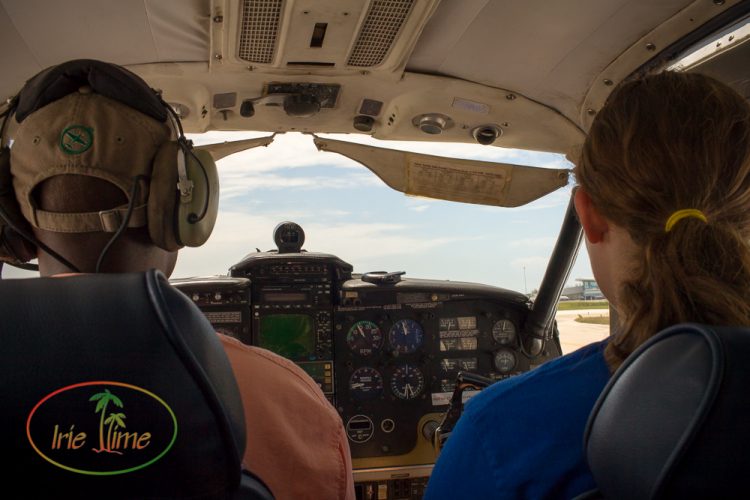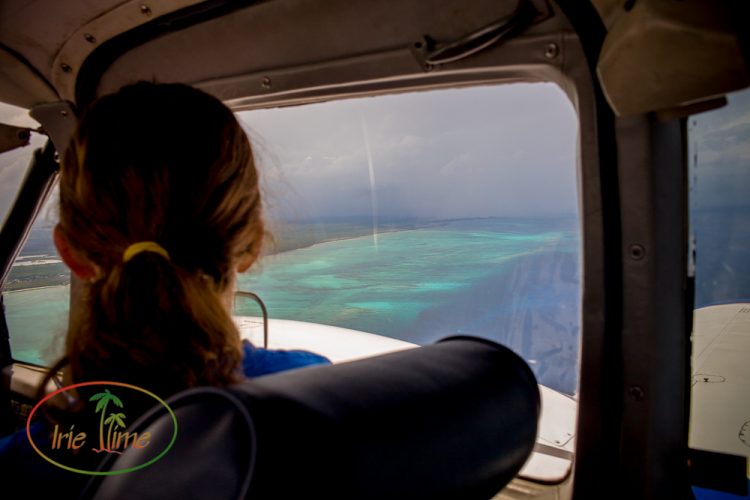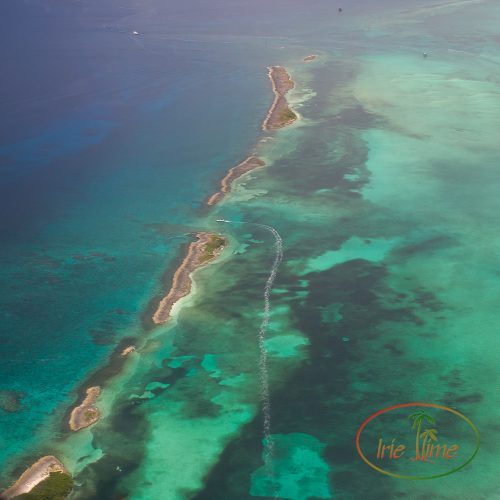 I won't be needing this!
It was just 15 minutes later that we arrived in Fresh Creek, Andros, Bahamas!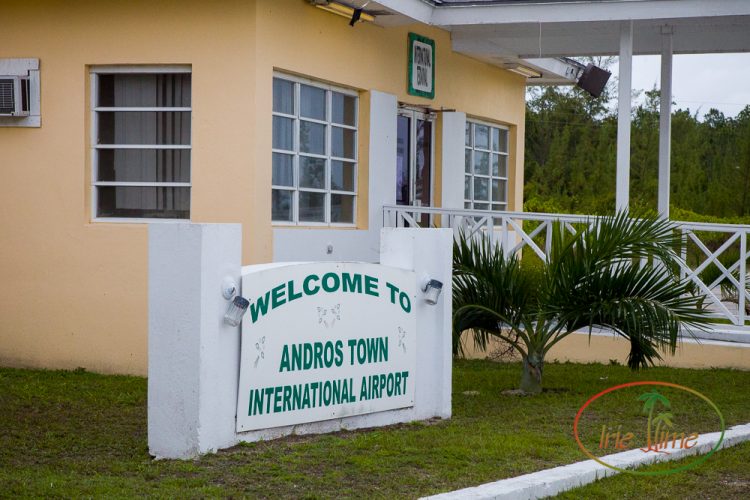 It's important to know your destination on Andros before making your travel arrangements.  Andros is a very large island, separated in places by water.  Choose wisely!  We were headed to Kamalame Cay, so we flew into Fresh Creek, and then took a taxi to the dock to the private island of Kamalame Cay, which is where we are headed in our next blog post.  Stay tuned! Click on an image in the slideshow below for posts we've completed to date:
Pin it!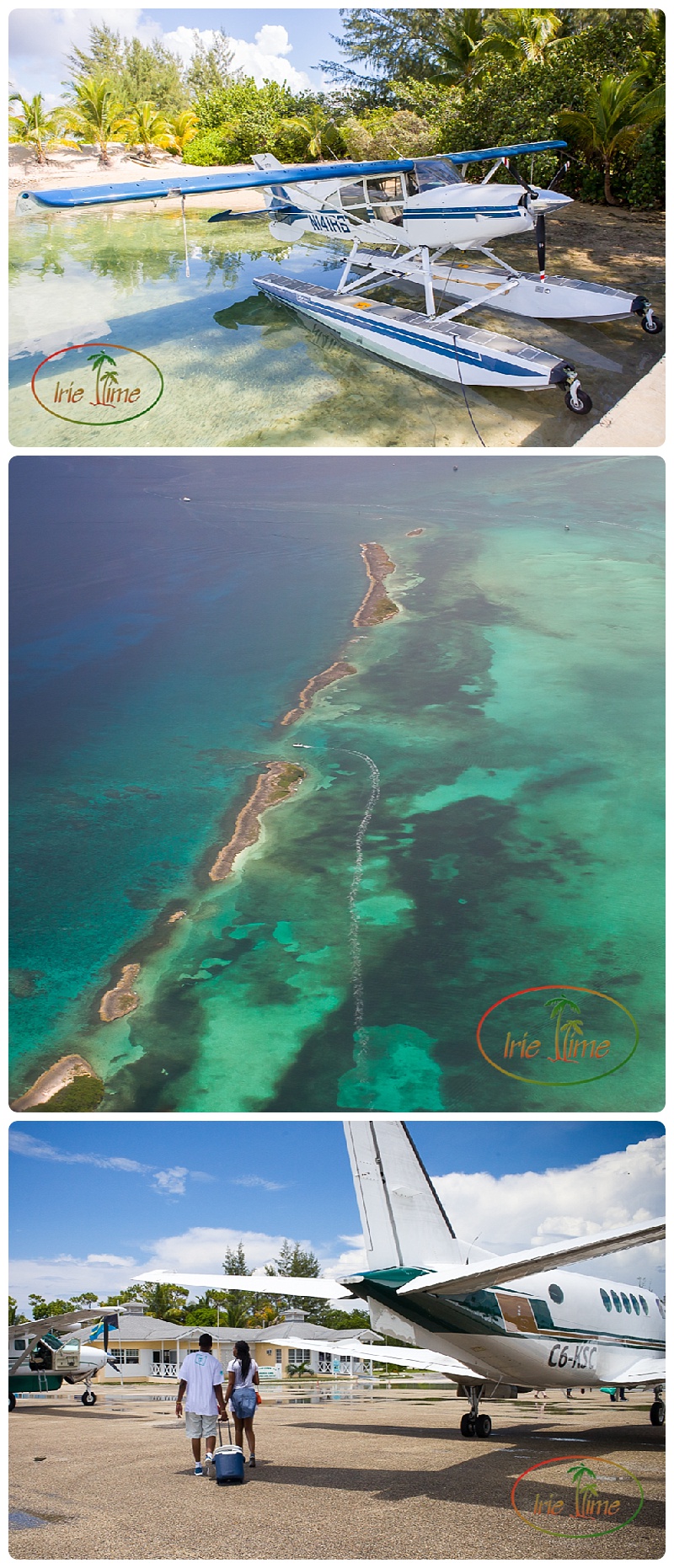 SaveSave
SaveSave
All words and images ©2006-2018 Wendy G. Gunderson. Any use without written permission is prohibited. For licensing information, please send inquiries via the Contact page.