New since our last trip to Nevis was The Gin Trap bar and restaurant.  Located on the mountain side of the main road in Jones Bay, the restaurant occupies the old Gallipot location.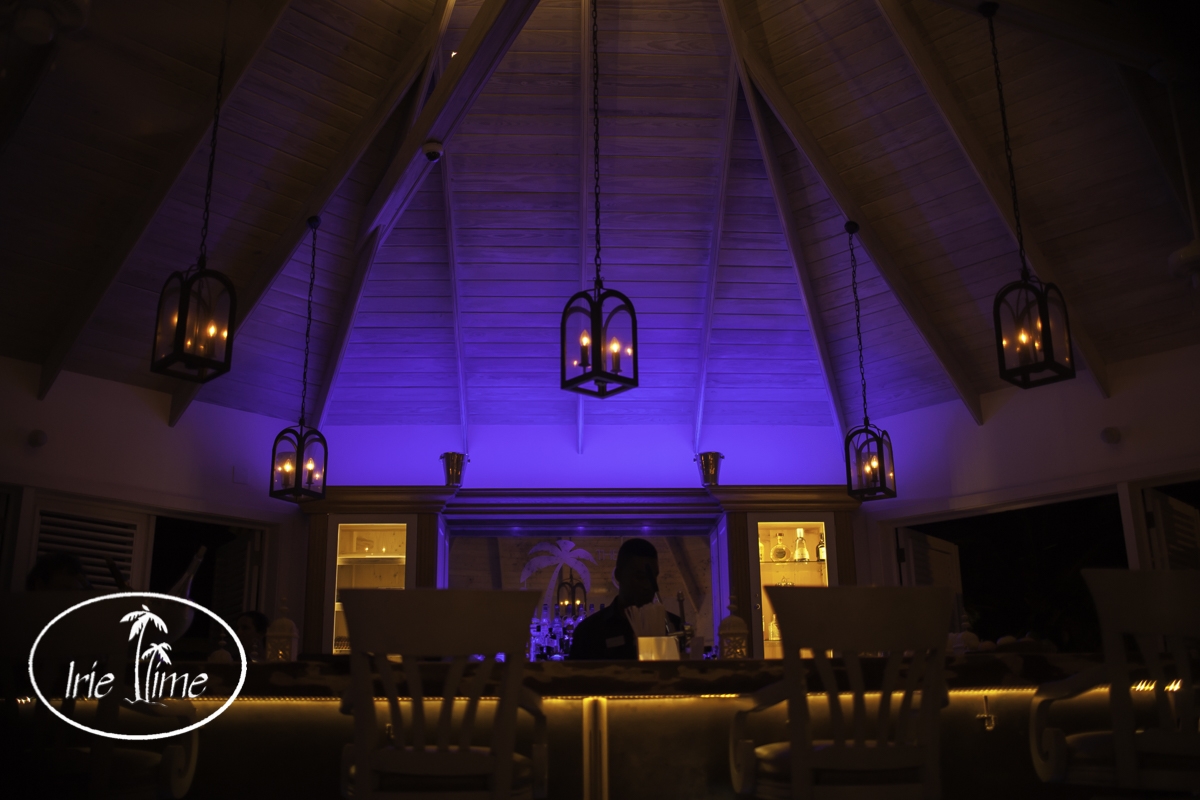 You are first escorted to the bar area, outfitted with leather couches and chairs, so you can get comfortable while making your selections, or if you're a teenager, while playing on your cell phone.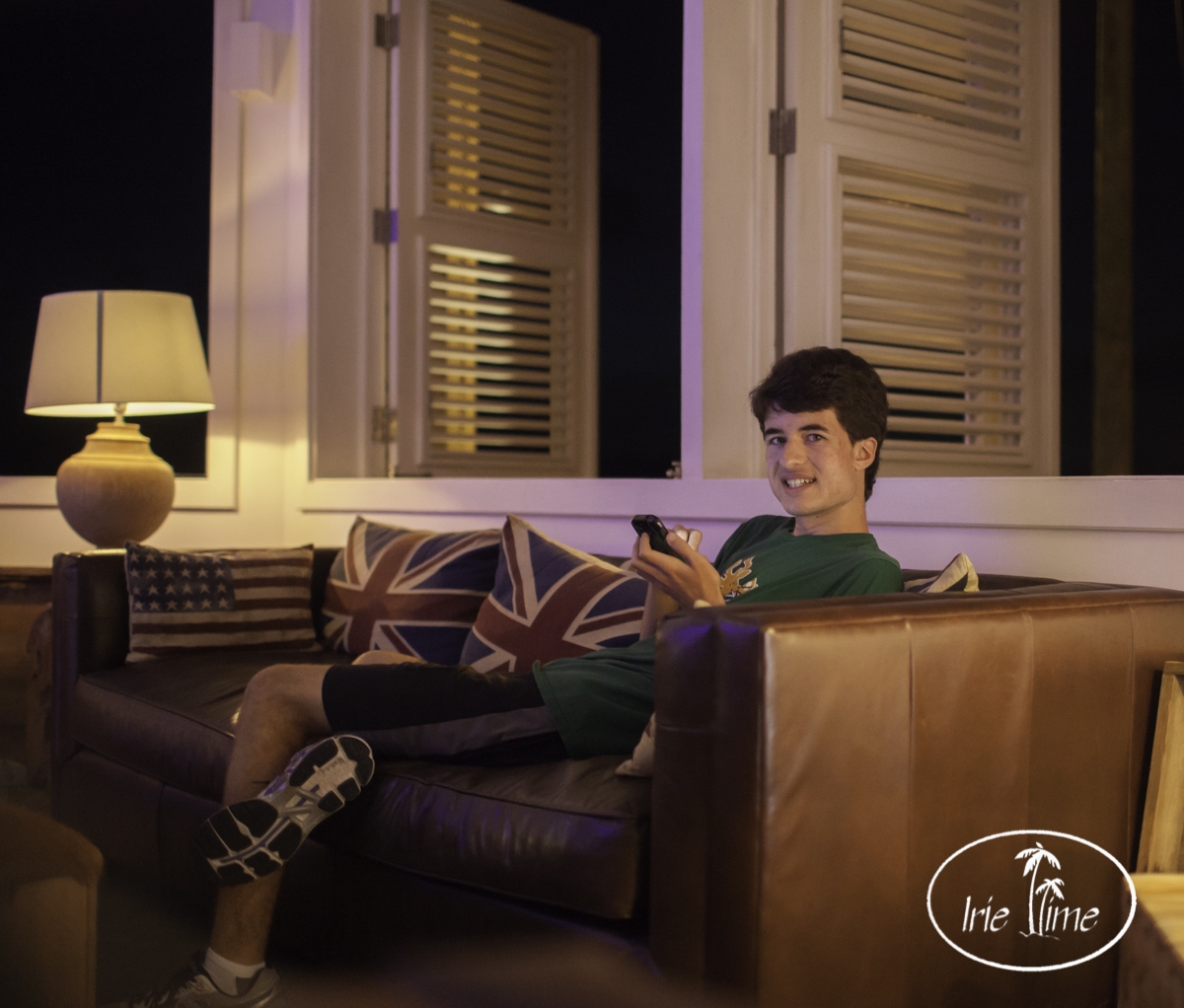 You cannot go wrong with 101 choices of gin!  The gin menu is longer than the food menu.  The only difficult part is making a choice.  Luckily, you are not left without assistance.  The helpful staff guides you through the process, inquiring as to what you prefer, and offering a number of different options.  For those who wish to leave the matter to chance, they can spin the wheel of "Gindecision," and let lady luck be their guide.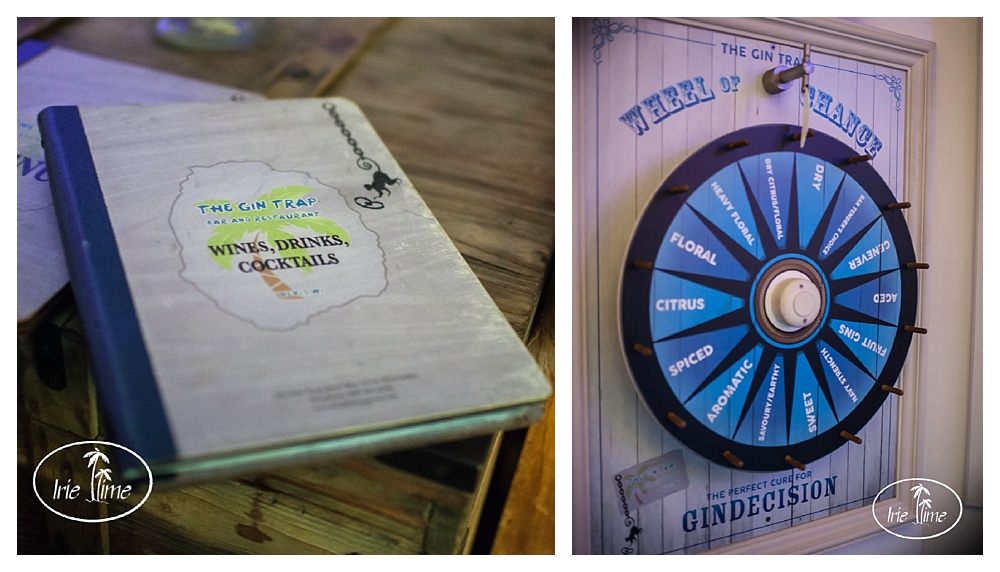 My choice was Kalevala, a product of Finland, lively with botanicals including juniper, mint, raspberry leaf, rosebud, and jerusalem artichokes.  Mixed with Fever Tree tonic and topped with a lime, it was perfect!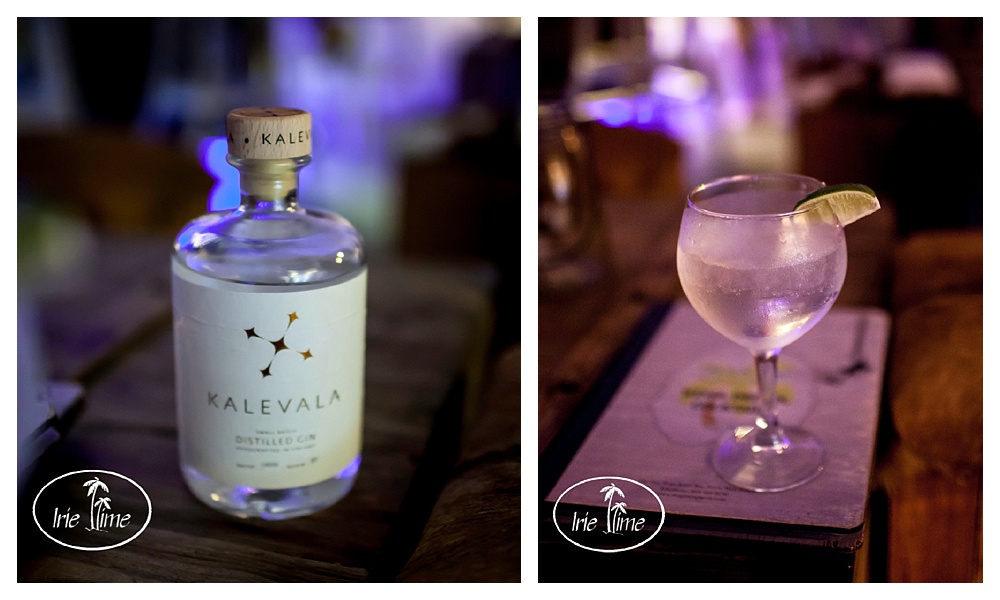 While relaxing in the bar area, we made our dinner selections as well, and were shown to our table once our meal was ready. The great service continues to the dining room.   It was not a fussy atmosphere, but instead was lively with conversation.  It was clear that everyone was having a wonderful time.  I had the mahi-mahi, served over polenta, surrounded by a seafood broth.  Delicious!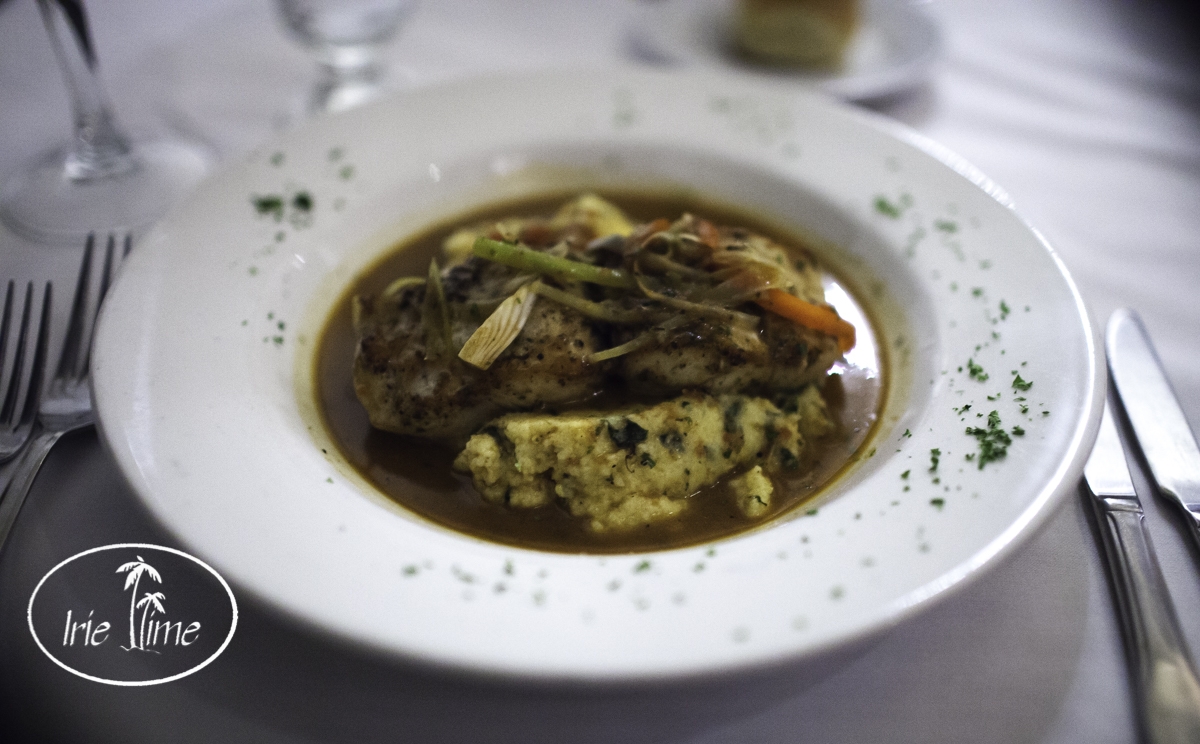 The Gin Trap is definitely worth a visit.  They are open Monday through Saturday for lunch and dinner, but of course, if you are traveling to the island during the off season, call to confirm they are open.  Enjoy!
Read more posts from our June 2017 trip to Nevis:
And enjoy our favorite images from the trip:
Pin it!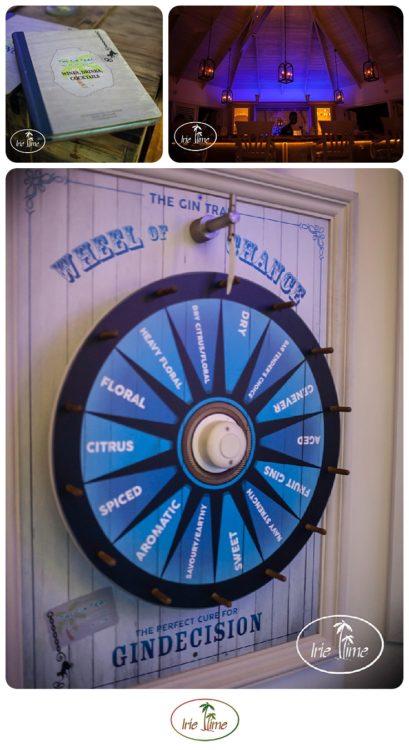 SaveSave
SaveSave
SaveSave
SaveSave
SaveSave
SaveSave
SaveSave
SaveSave
SaveSave
SaveSave
SaveSave
SaveSave
All words and images ©2006-2018 Wendy G. Gunderson. Any use without written permission is prohibited. For licensing information, please send inquiries via the Contact page.