I read about Hungry's on Nori's Anguilla Beaches site, and with my Anguilla Card in hand, we were ready to give it a try.
Having read about the lobster quesadillas, I was sold – – plus it was Thanksgiving Day in the U.S., and I needed to keep up my tradition of a meal of Caribbean lobster on Thanksgiving!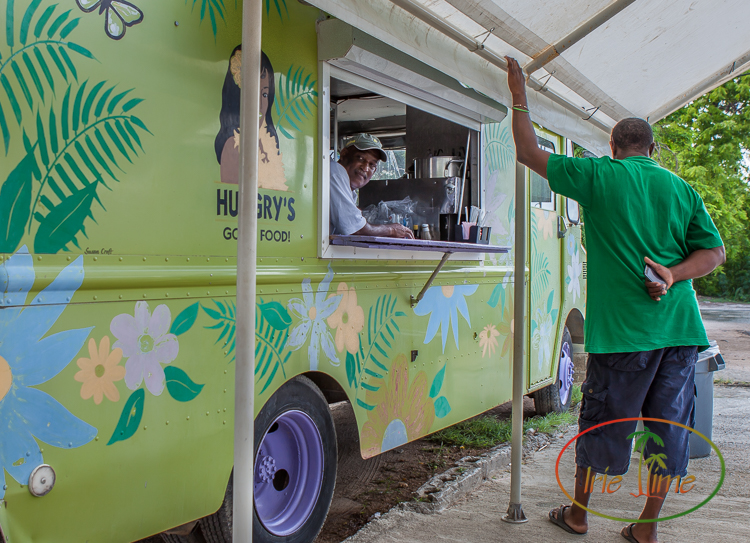 Hungry's is the product of the collaboration of two men, Irad Gumbs (in the photo above) and Alfonzo (Papi) Hodge, known for their work in some of the island's fine dining establishments.  With Hungry's, they offer delicious local dishes in an informal setting, alive with the talk of the day.  On our visit, the discussion was about politics, and although I was not familiar with the government officials being discussed, the issues seemed very much like those which concern us back home.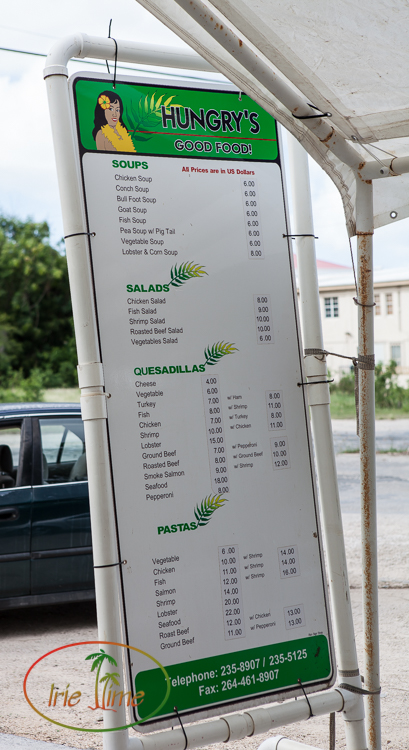 The menu had so many good options, all at very reasonable prices, so it was hard to choose.  I chose the lobster quesadilla ($15)(of course!), my husband chose the fish soup ($8)(in truth, we shared), my daughter had the roasted beef quesadilla ($8), and the picky eater had the cheese quesadilla ($4), something he won't even eat at home.  All the dishes were great, but the soup was phenomenal.  I could eat that every day for lunch.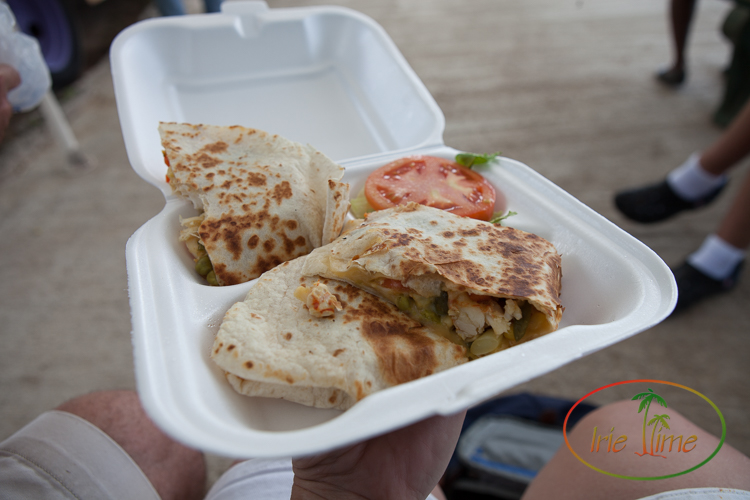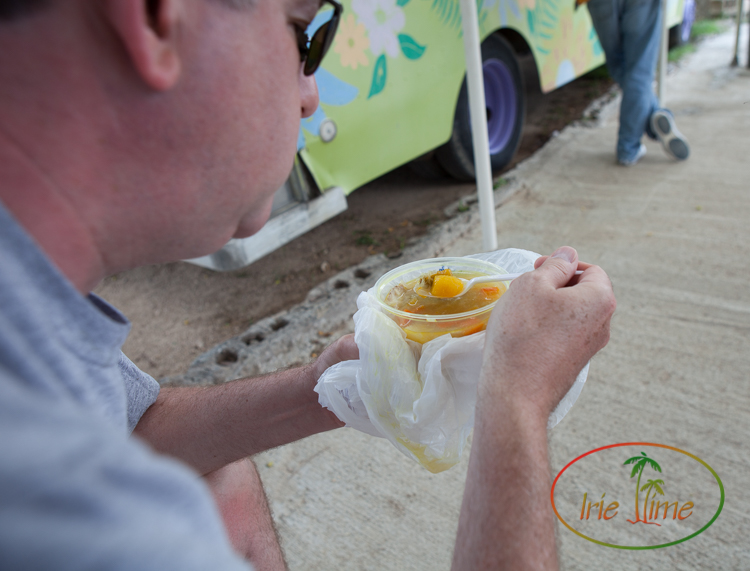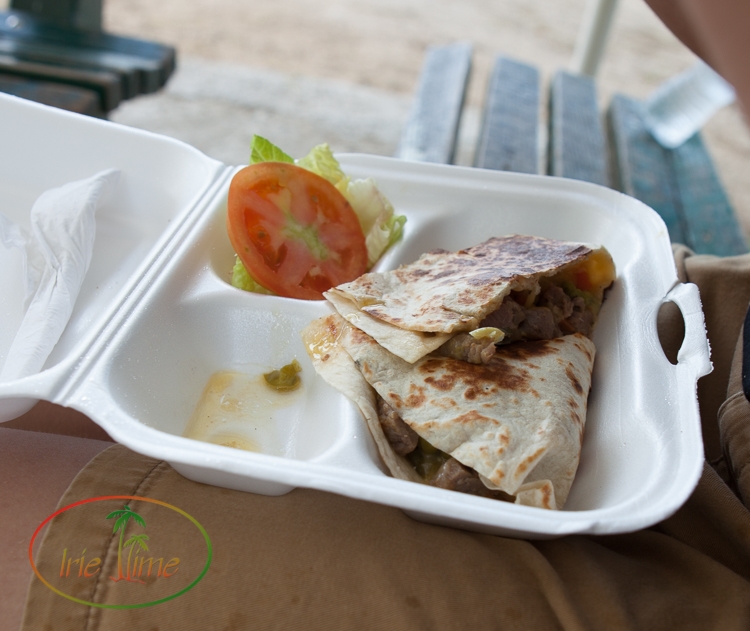 Good food!  You bet.
Having trouble finding Hungry's?  As you drive into town passing the airport, you'll go through the roundabout and exit heading north onto what is called Carter Rey Boulevard on the map (I've never seen a road sign on Anguilla, but this is what it says on the map).  You'll go past a strip of shops on the right (including Mingz Chinese Restaurant), and Hungry's will be on the right side of the road at the next intersection.  You can't miss the lime green truck!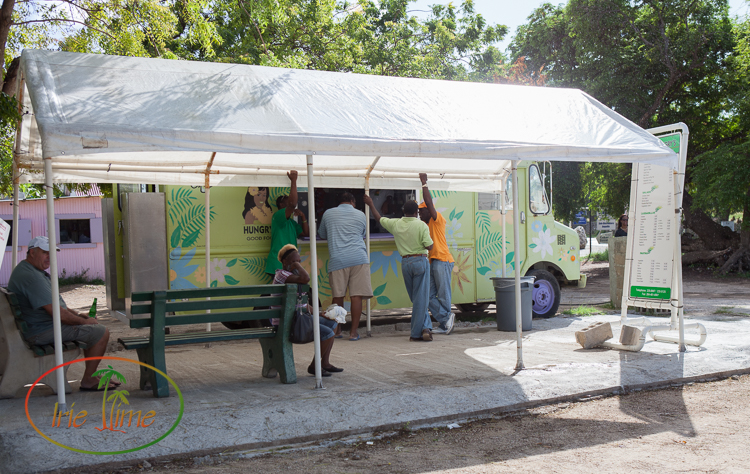 And to sweeten the deal, Hungry's is 10% off with your Anguilla Card!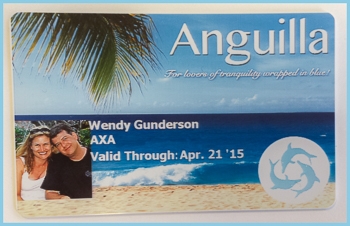 Hungry for more posts about our November/December 2014 trip to Anguilla? Stay tuned – – we have many more posts in the works!  While you're waiting, take a look at some of our other Anguilla posts:
SaveSave
SaveSave
SaveSave
All words and images ©2006-2018 Wendy G. Gunderson. Any use without written permission is prohibited. For licensing information, please send inquiries via the Contact page.