Now that we've had a glimpse of Tortuga Bay, let's take a closer look.  Over the next few posts, we'll check out our two-bedroom oceanfront suite, we'll walk the beautifully manicured grounds, and then relax oceanside sipping the milk from our freshly-cut coconut. We'll check out the restaurants on the grounds, and share our favorite afternoon snacks.  We'll take a trip to the village to do a bit of shopping and browse the offerings at the Saturday morning farmers market.  Then we'll hike through the Indigenous Eyes Ecological Park, taking a dip in the cool freshwater pools.  First things first — let's check out our suite, which is the entire first floor of this building.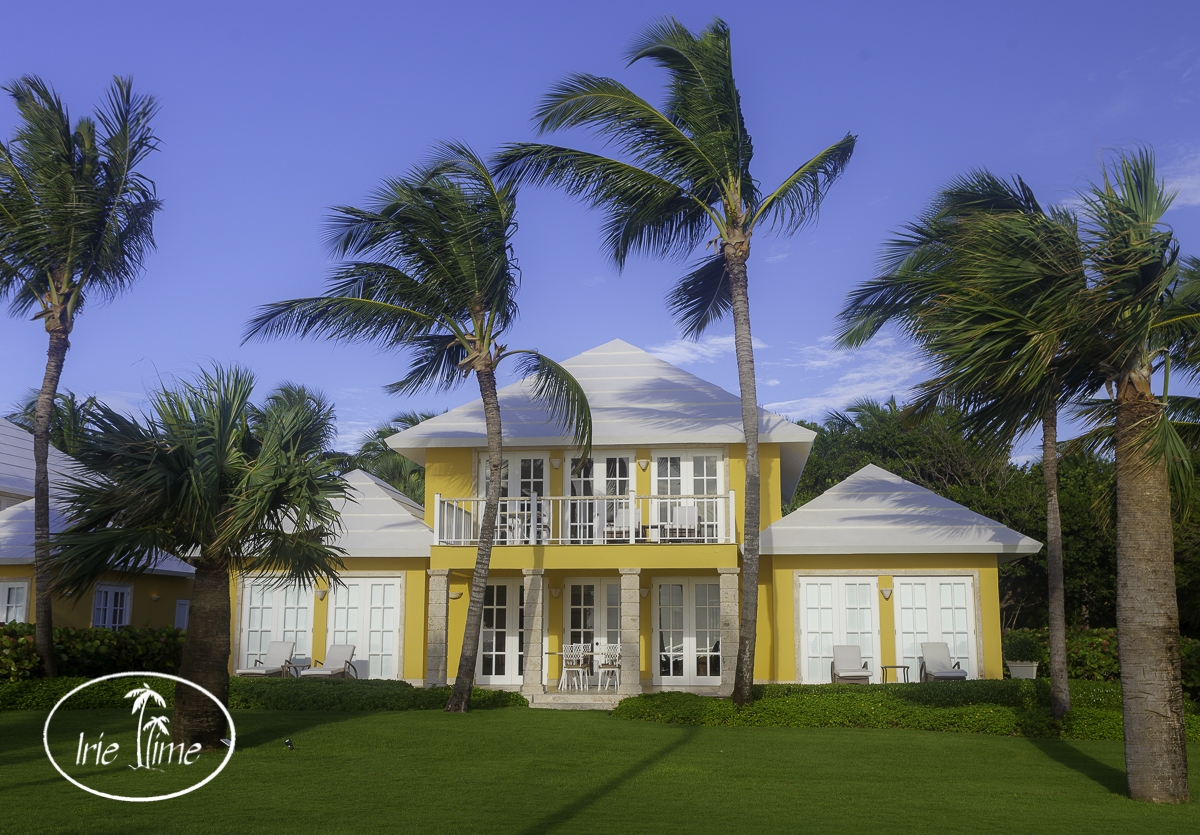 We were in a two-bedroom oceanfront suite, with one king bedroom and one bedroom with two twins for our teenagers.  When you enter the suite, you enter the common area with plenty of space to relax and enjoy the view of the ocean, read a book, or watch a bit of television.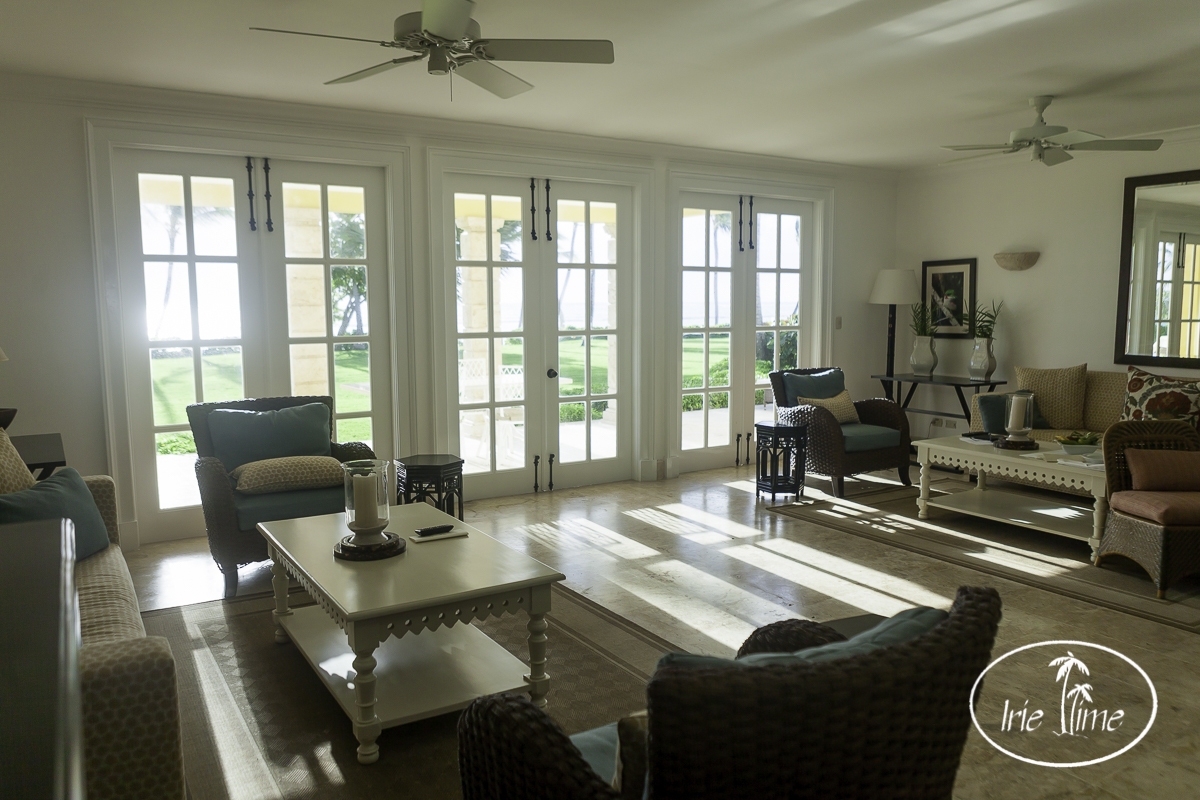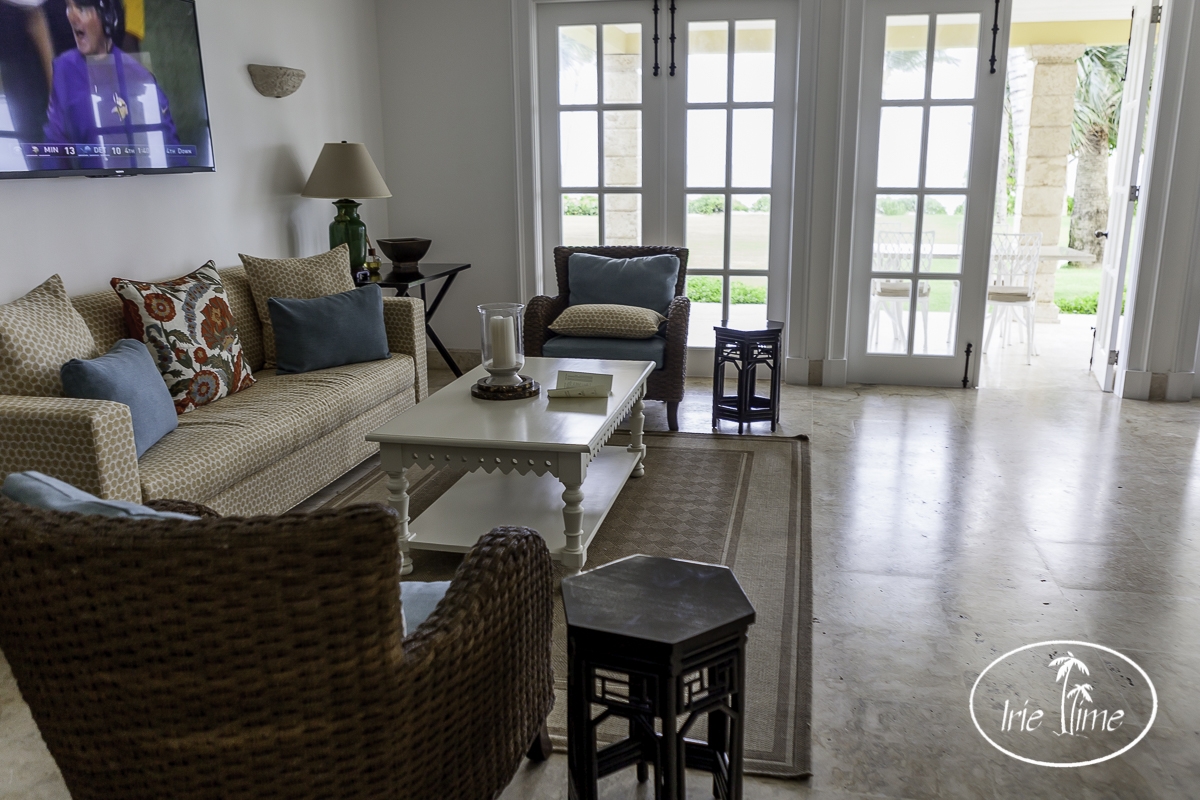 The interiors were designed by Oscar de la Renta, known the world over, born not far away in Santo Domingo. The furnishings are comfortable and beautifully detailed.  Here's a look inside the master bedroom.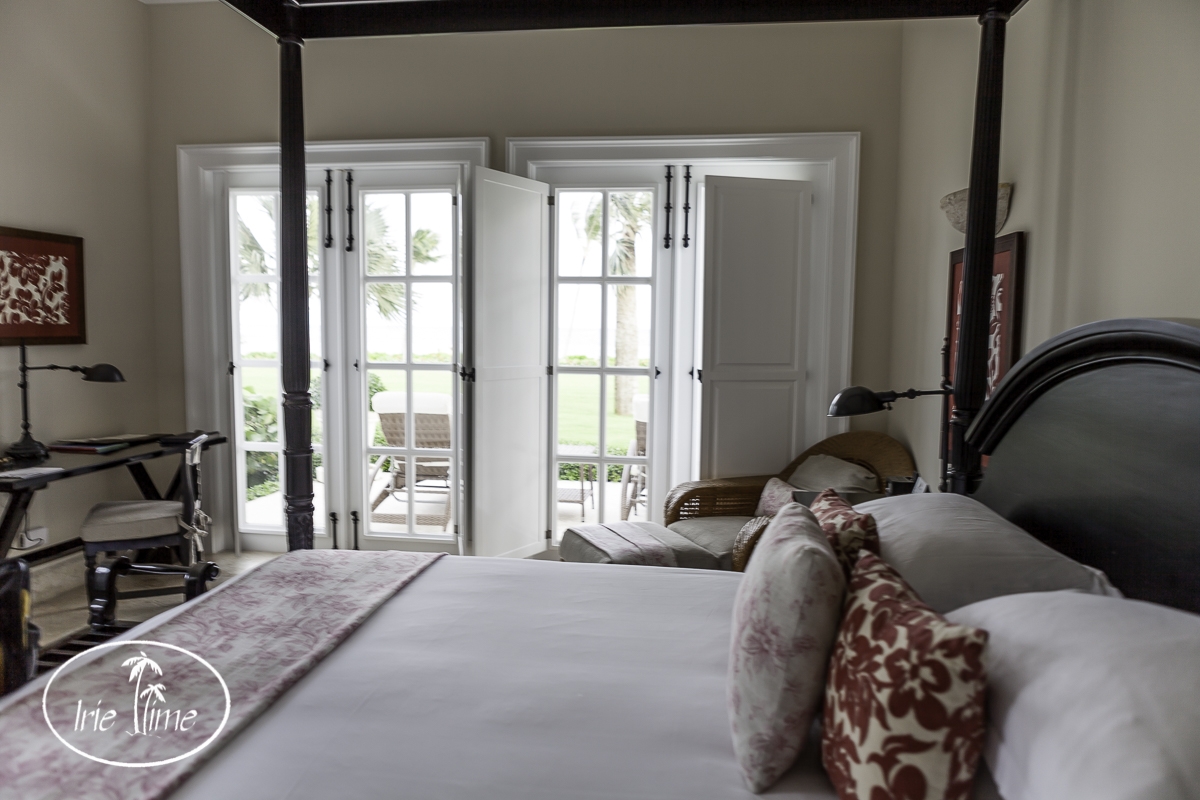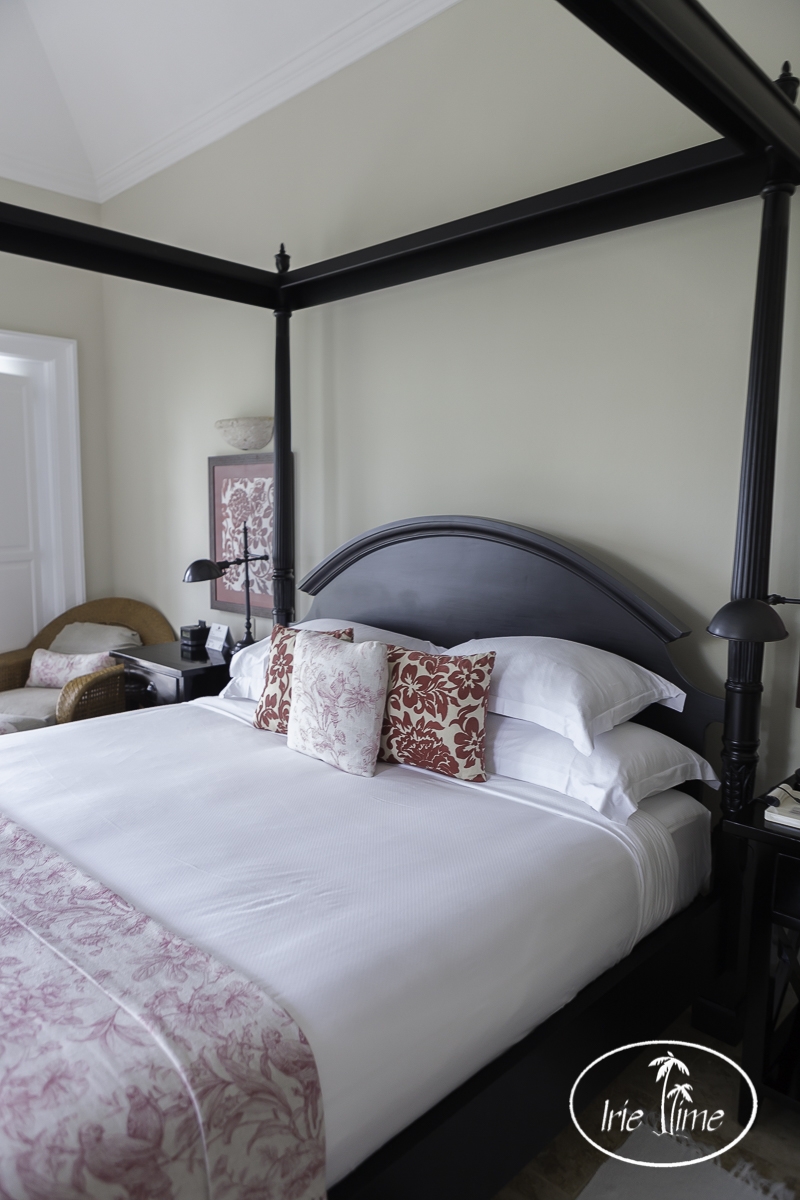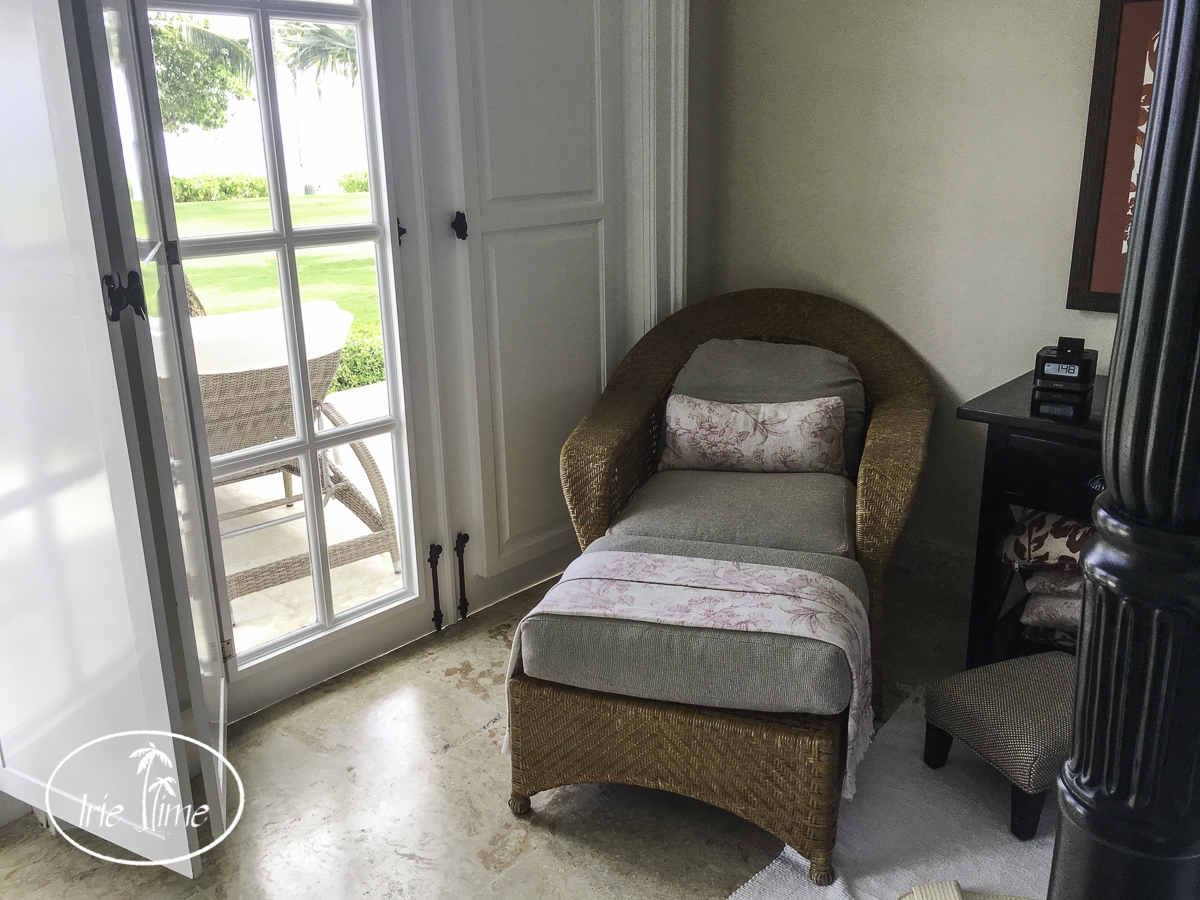 And chocolates at your bedside at turndown.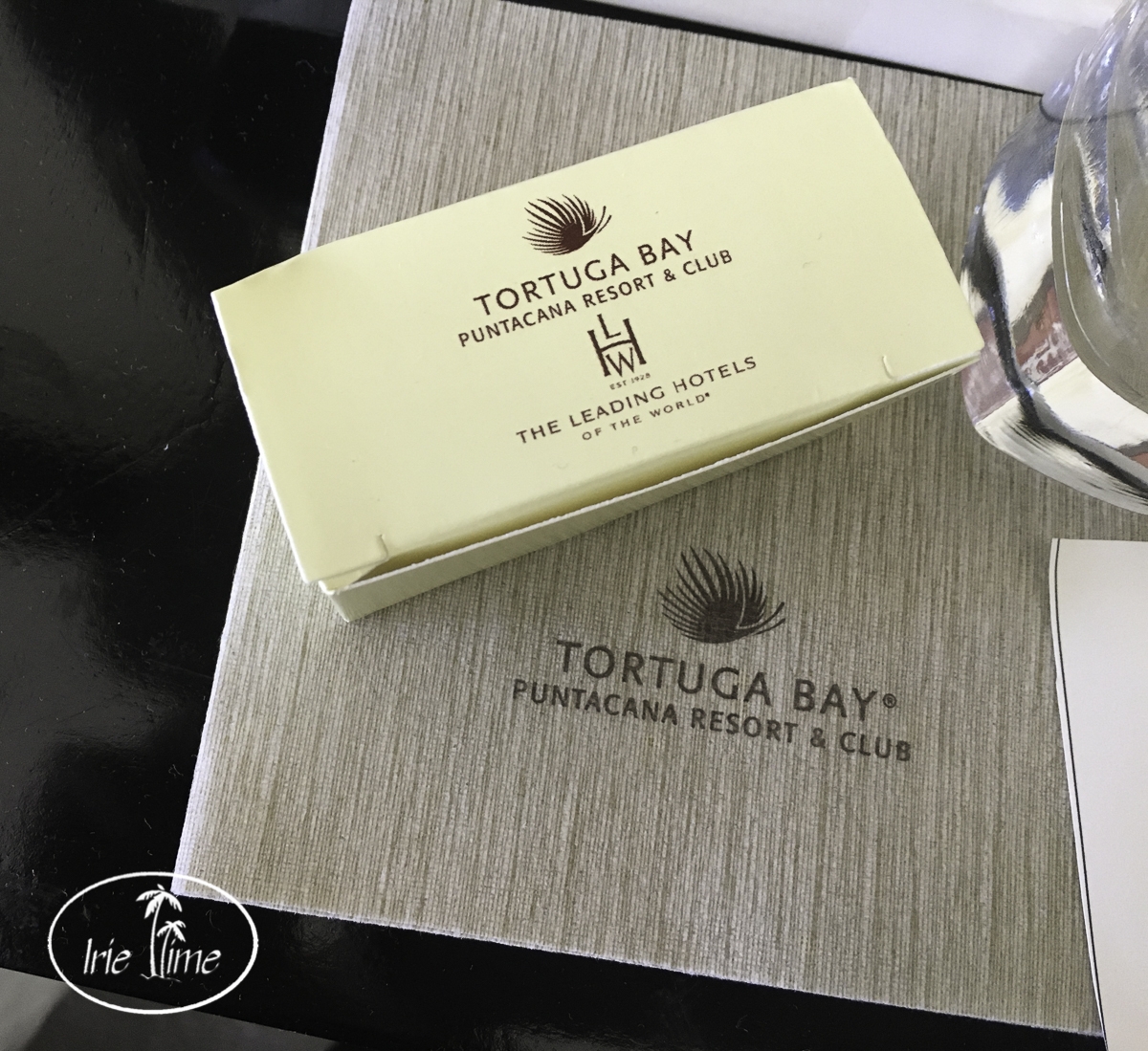 The bathrooms were appointed with products in the Oscar de la Renta line.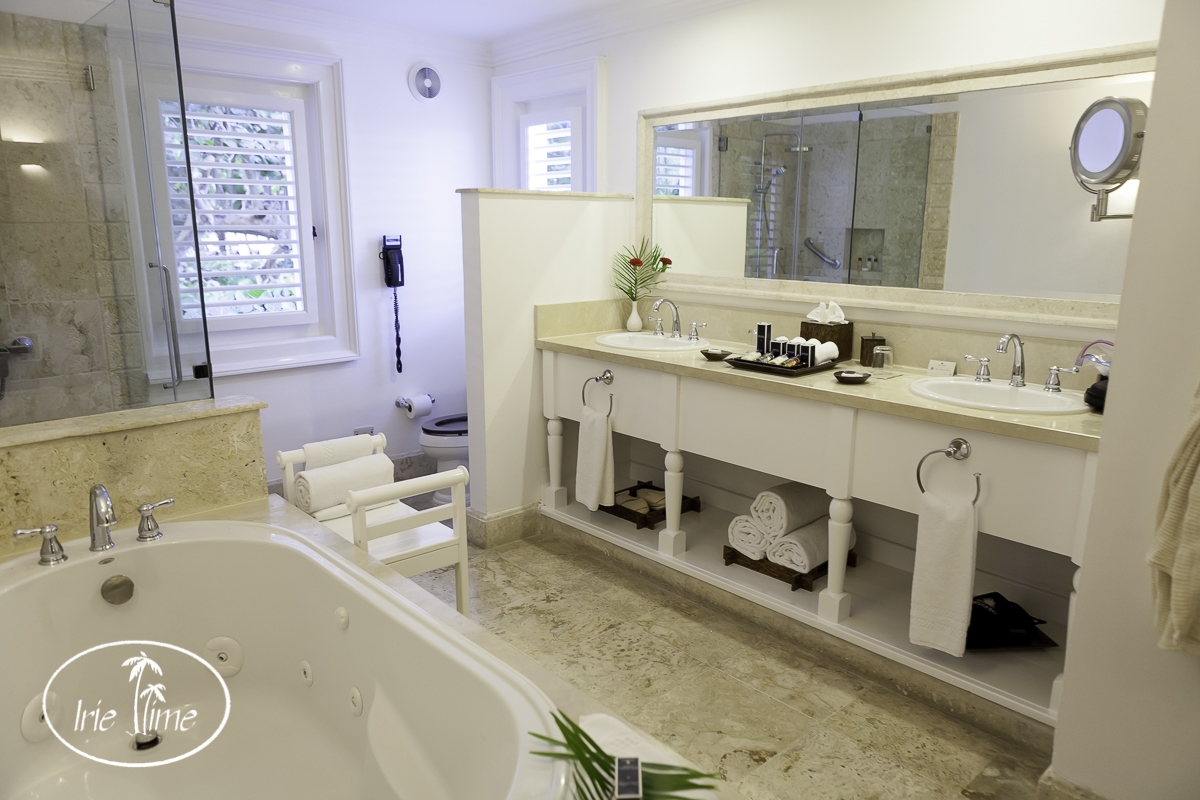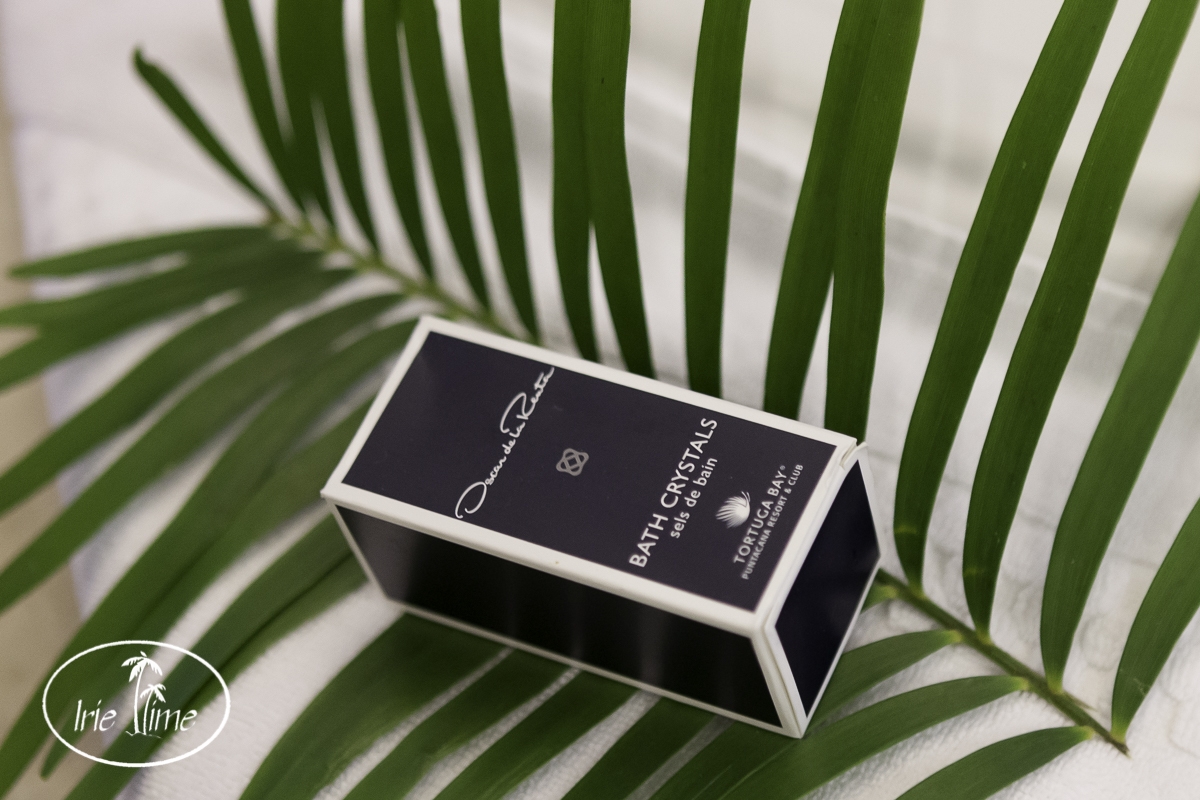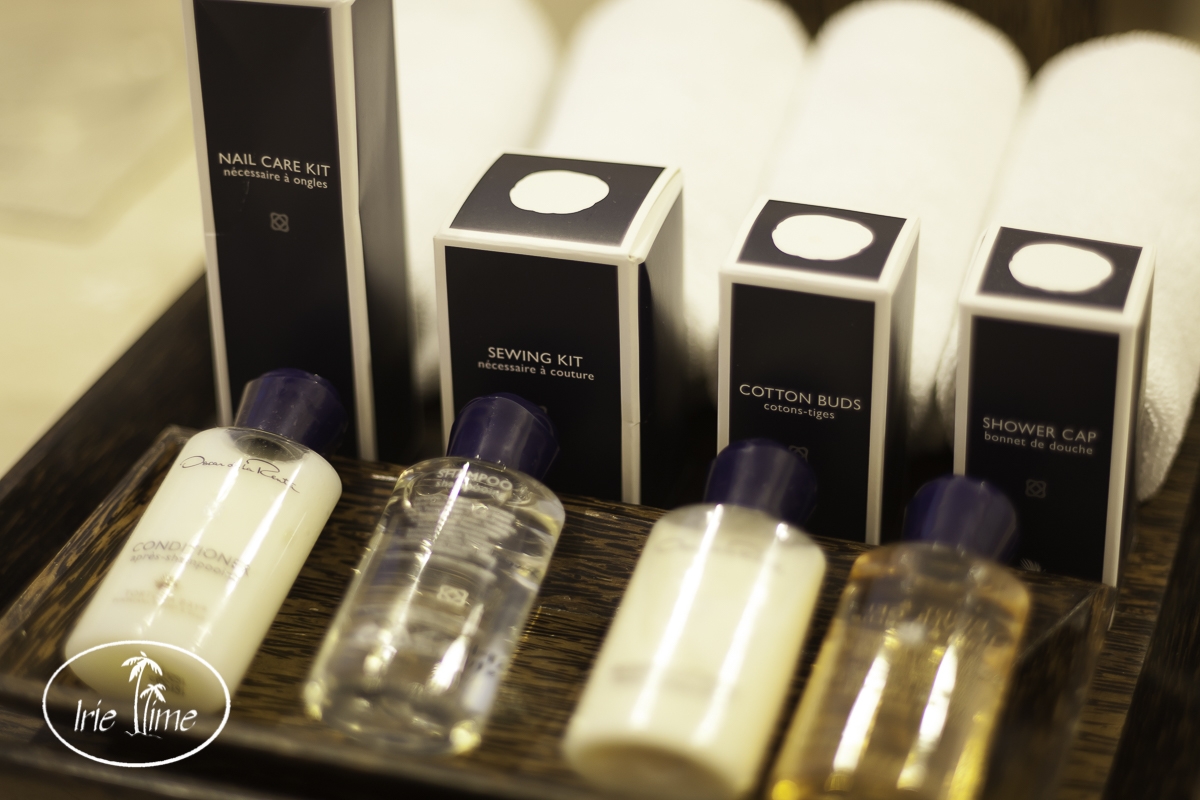 Stepping out onto the patio, there is a place to dine…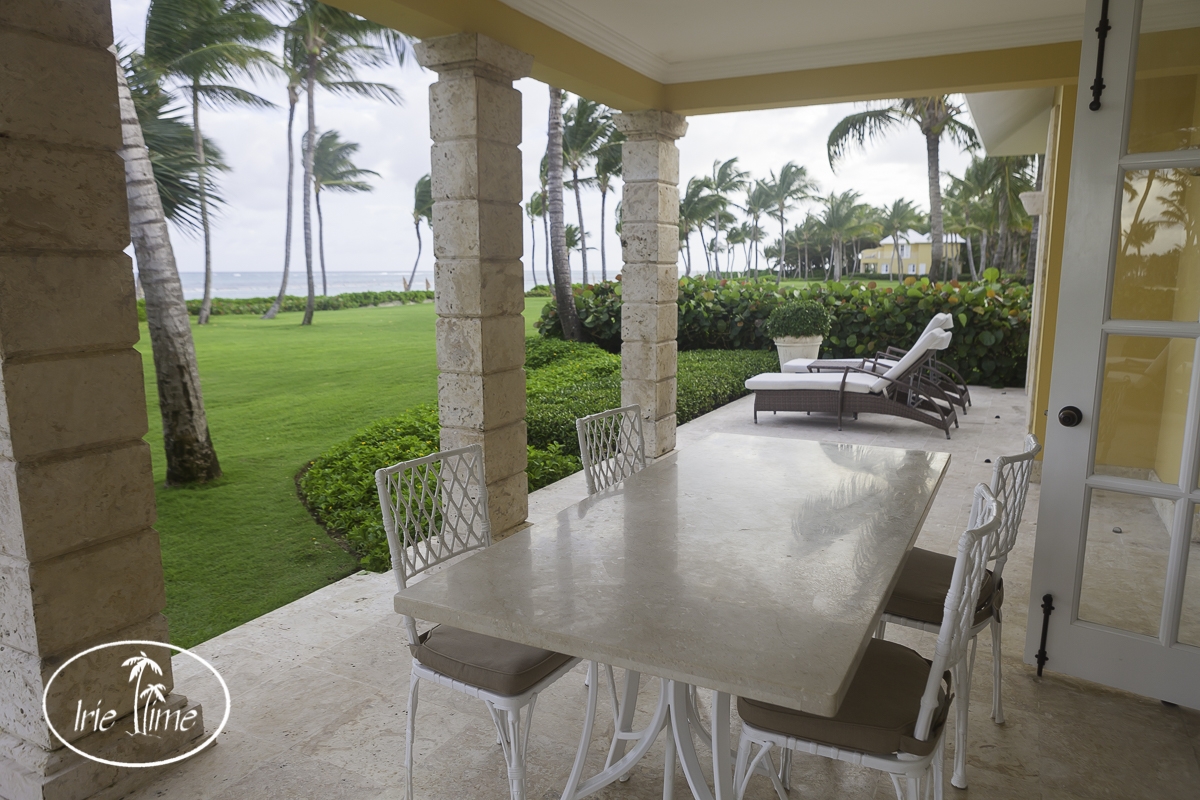 And a place to unwind.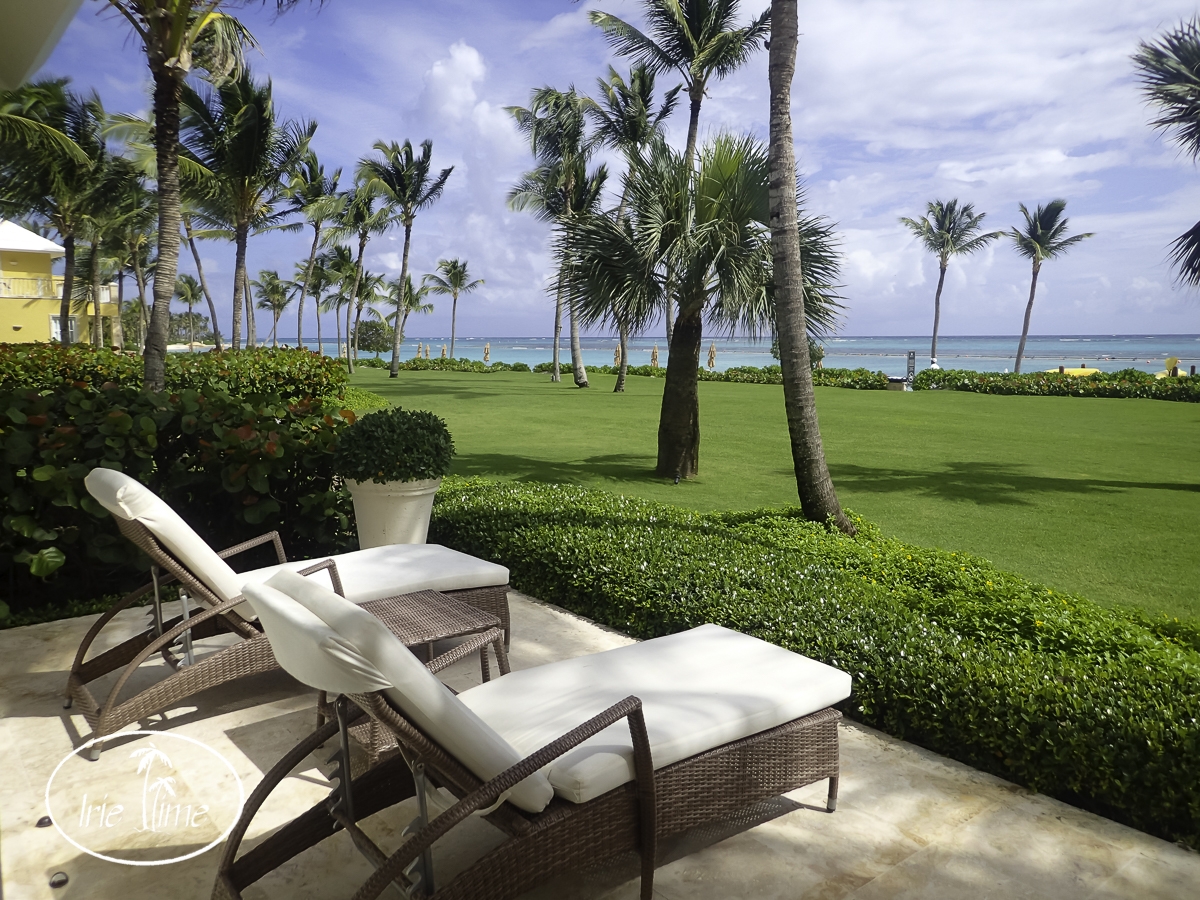 Reclining on those chairs, you are drawn to the palms overhead…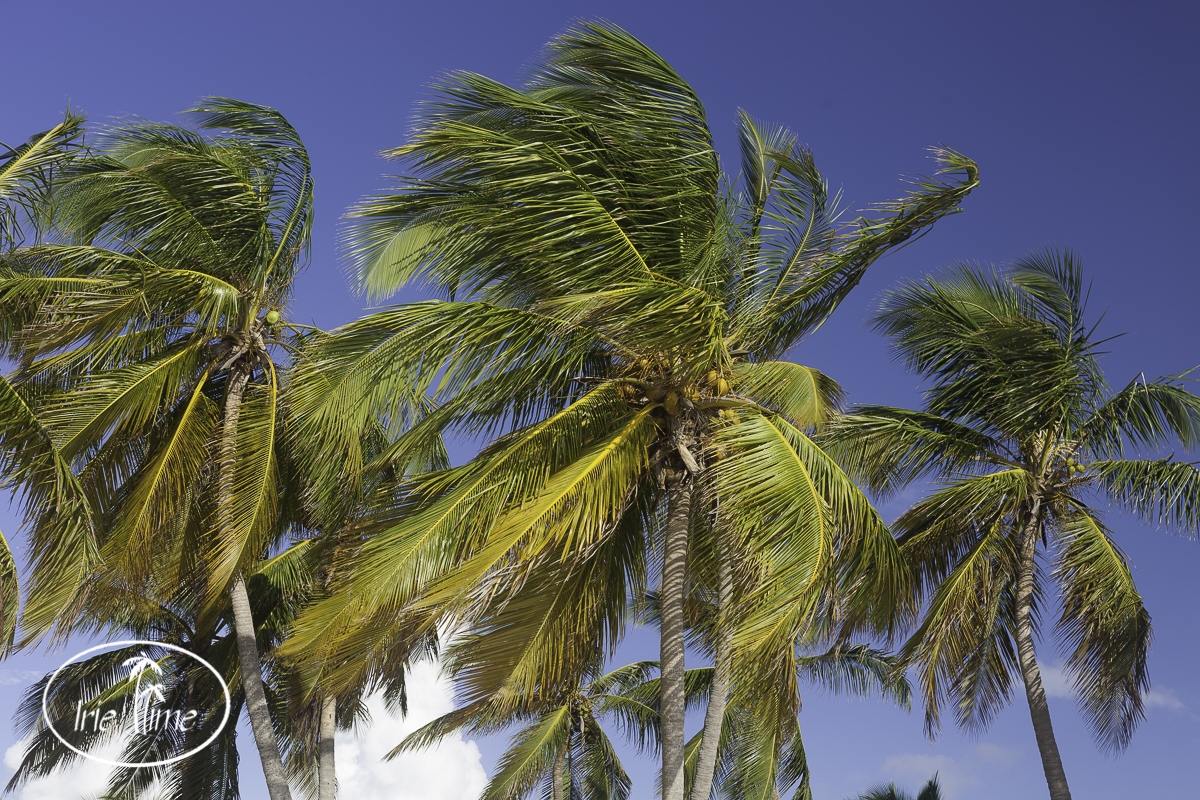 And the beach just beyond.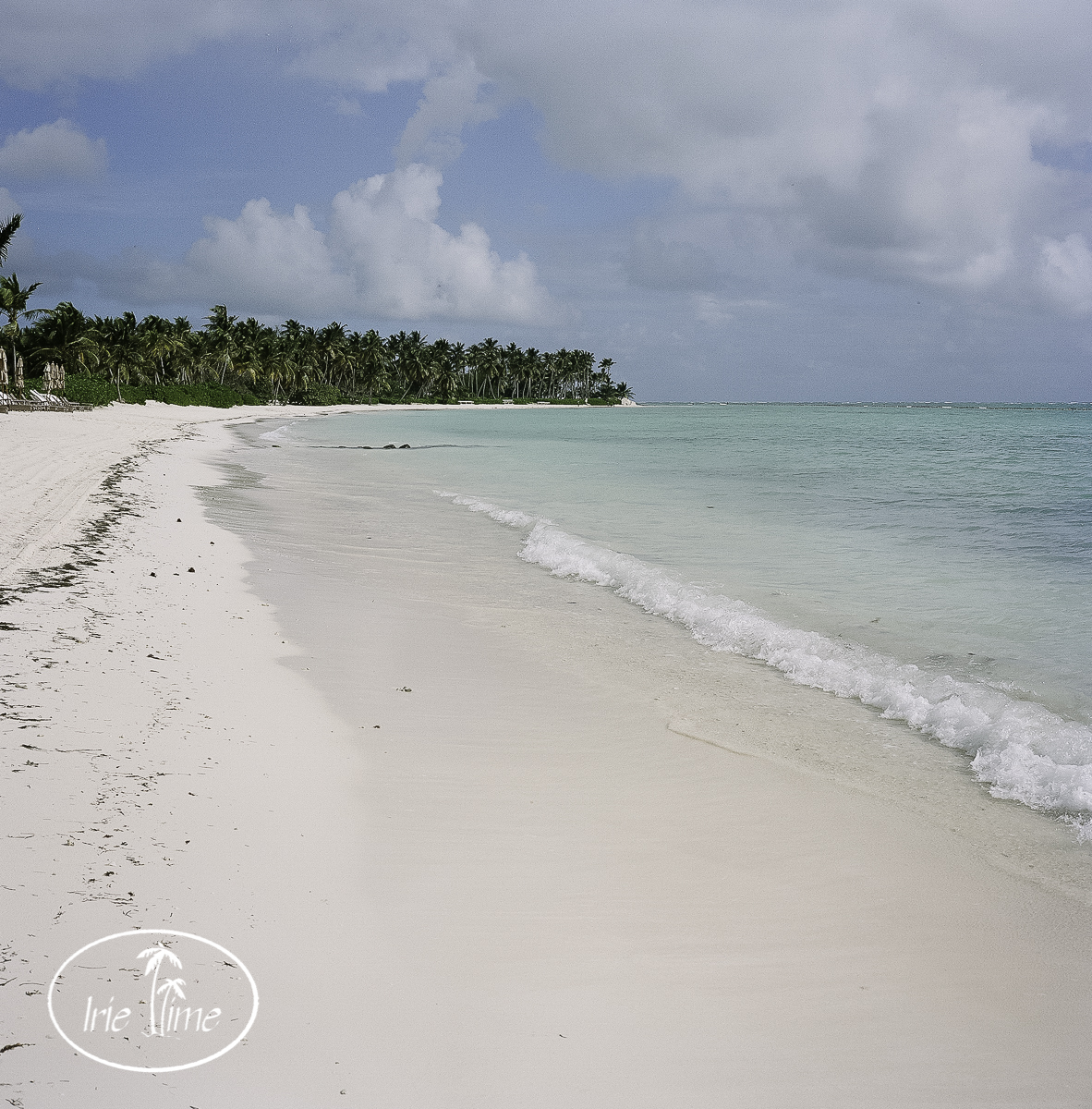 That's where we are headed next, to soak up the sun and the treats which await.
Enjoy all our posts on our trip to Tortuga Bay and the Puntacana Resort & Club, …
and a slideshow of our favorite images from the trip.
Pin it!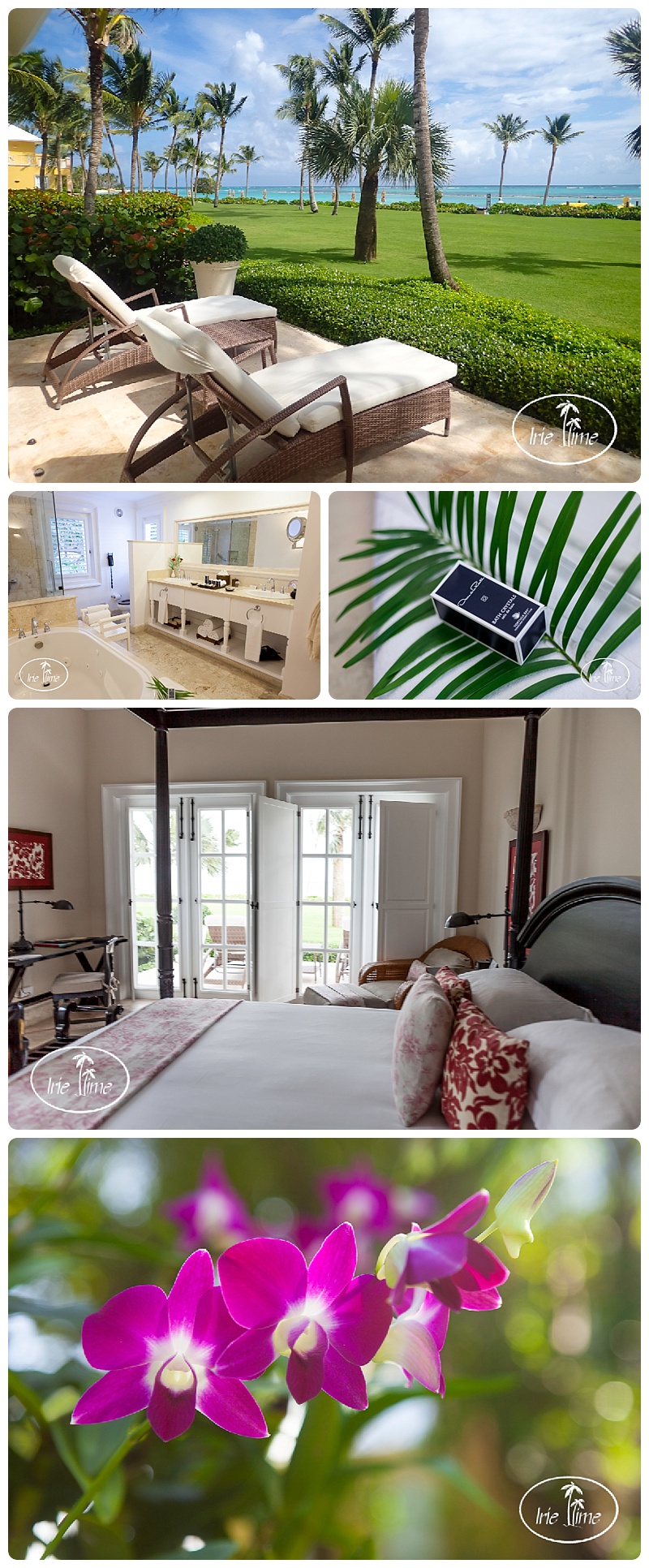 SaveSave
SaveSave
All words and images ©2006-2018 Wendy G. Gunderson. Any use without written permission is prohibited. For licensing information, please send inquiries via the Contact page.