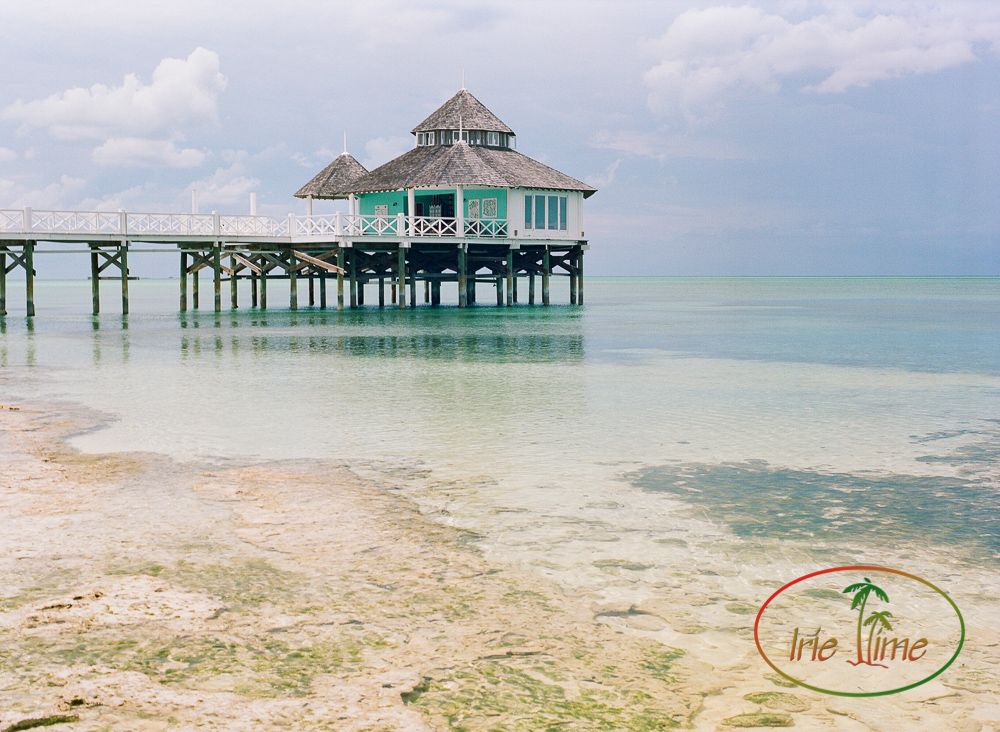 With so many activities, it's time to wind down and have a little therapy.  Kamalame Cay boasts the only overwater spa in the Bahamas.  We had walked past the spa many times on our beach walks, but now it was time to visit with a purpose.
The spa menu included many offerings, which can be found on Kamalame Cay's website here.  Given that our fair Wisconsin skin had suffered a bit from the sun, we opted for a low exfoliation body treatment, the Seaweed Botanical Wrap.  It is described on the spa menu to include "a gentle dry brushing to stimulate circulation," followed by the application of a "mineral-rich Seaweed Gel … to promote lymphatic flow."  The treatment includes the use of "[s]pecial selected essential oils help to detoxify and eliminate excess fluid while Japanese Ume Plum tones and firms the skin."  Detoxification, toning, and firming?  Sounds good to me!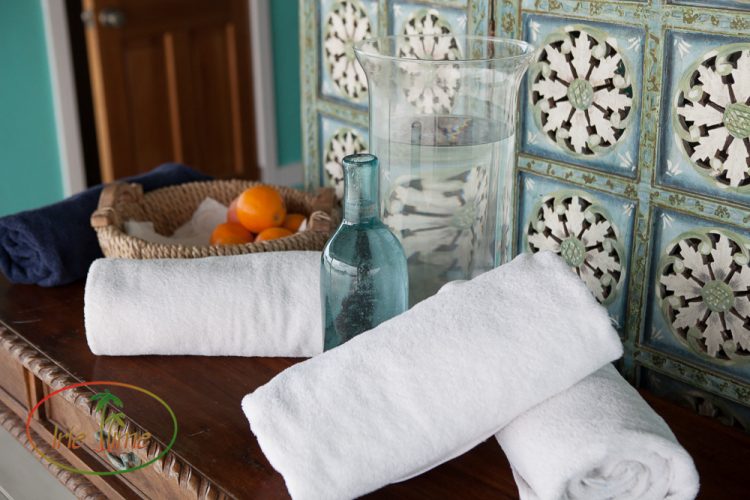 When you approach the spa, you will notice several places to kick back and relax either before or after your appointment.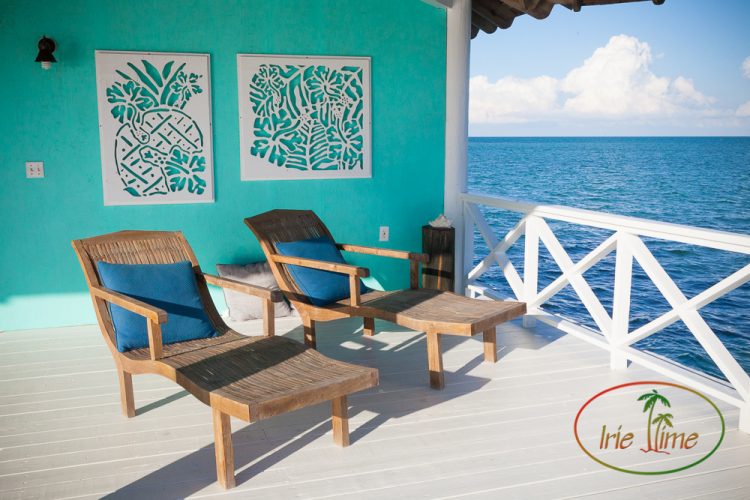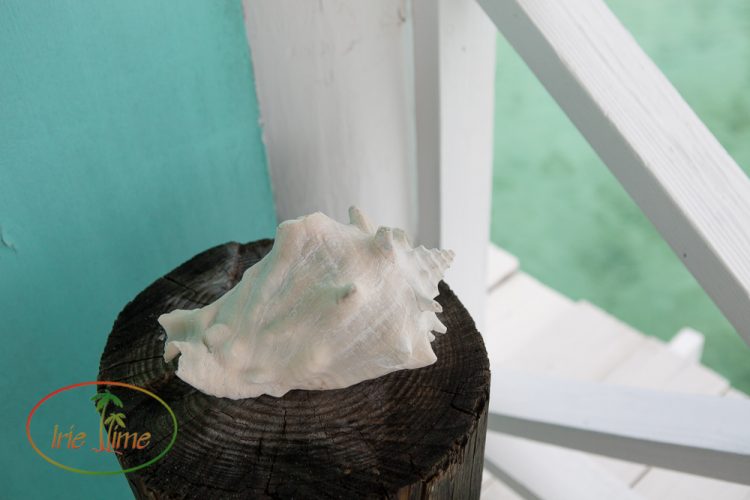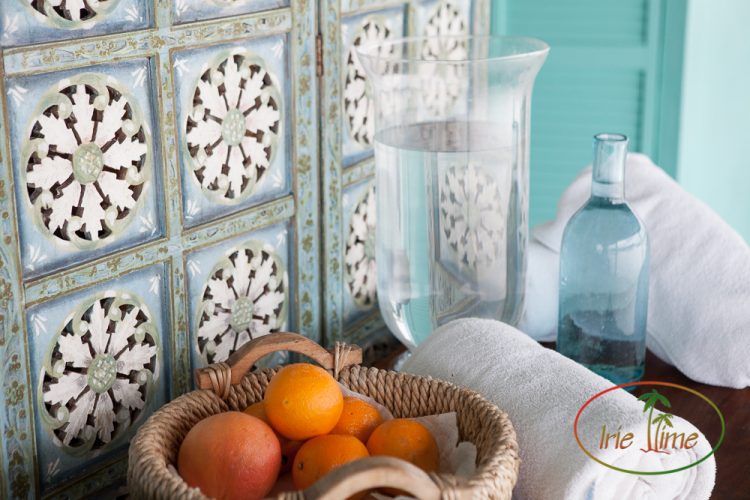 We headed up the spiral staircase to check out the views and enjoy a cool drink before our treatment.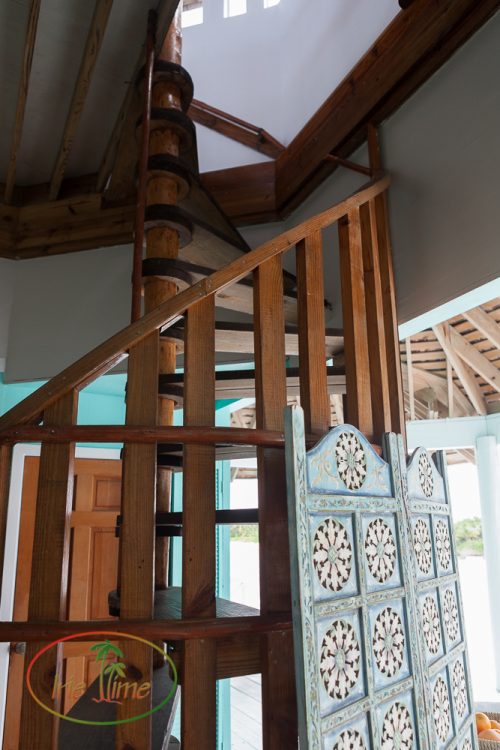 The seating goes around the entire space and is really comfy!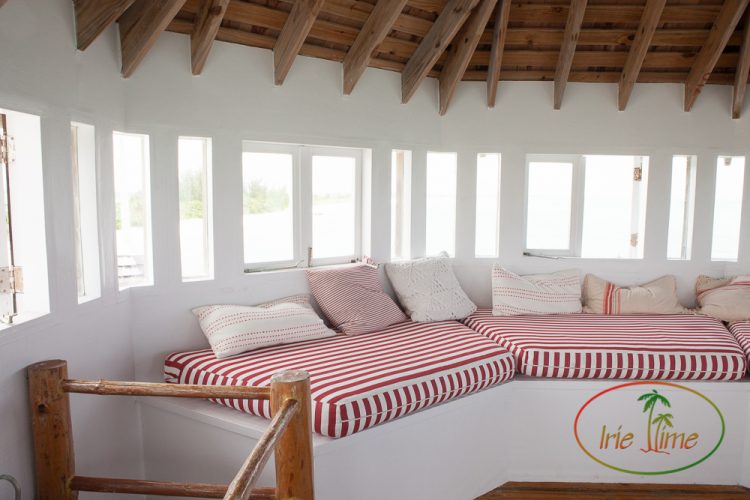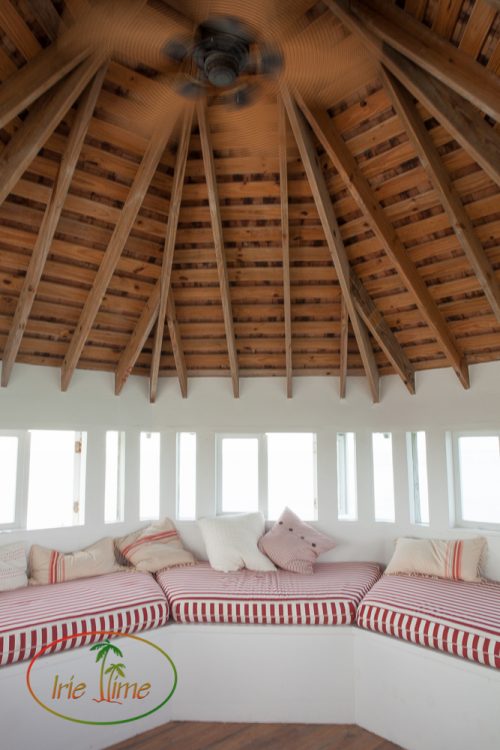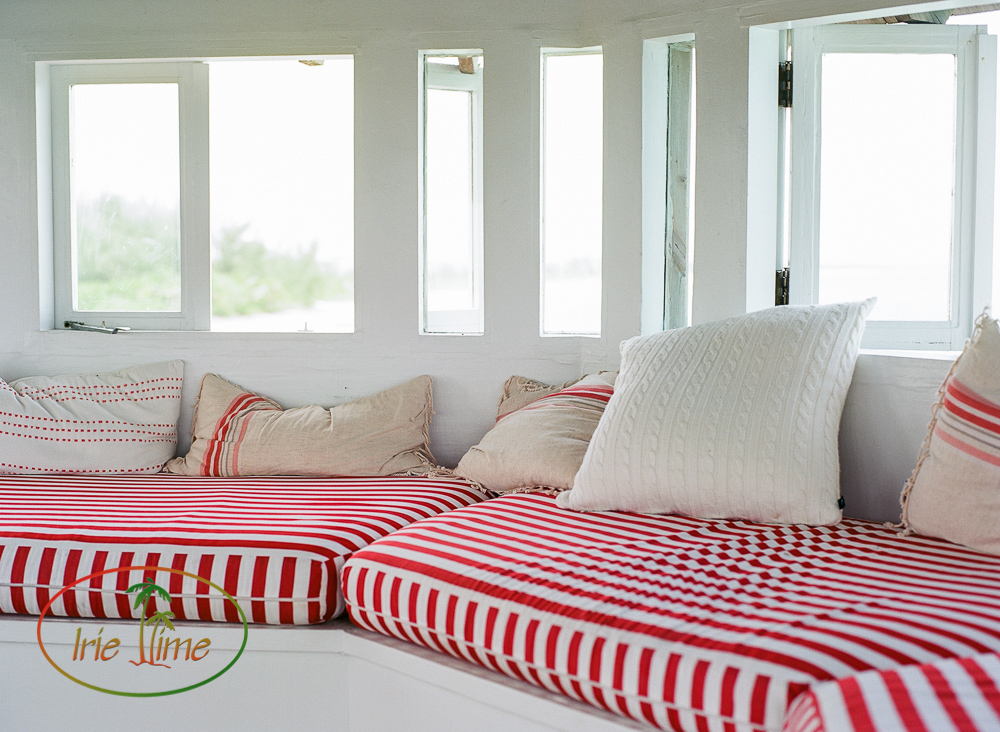 The views up here are pretty amazing.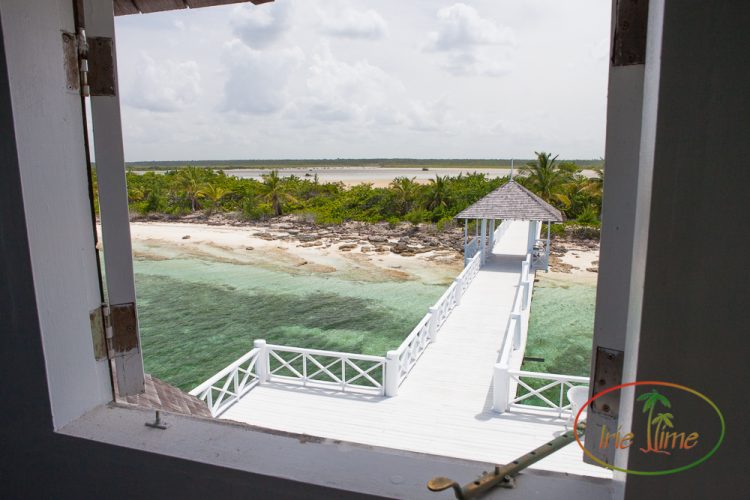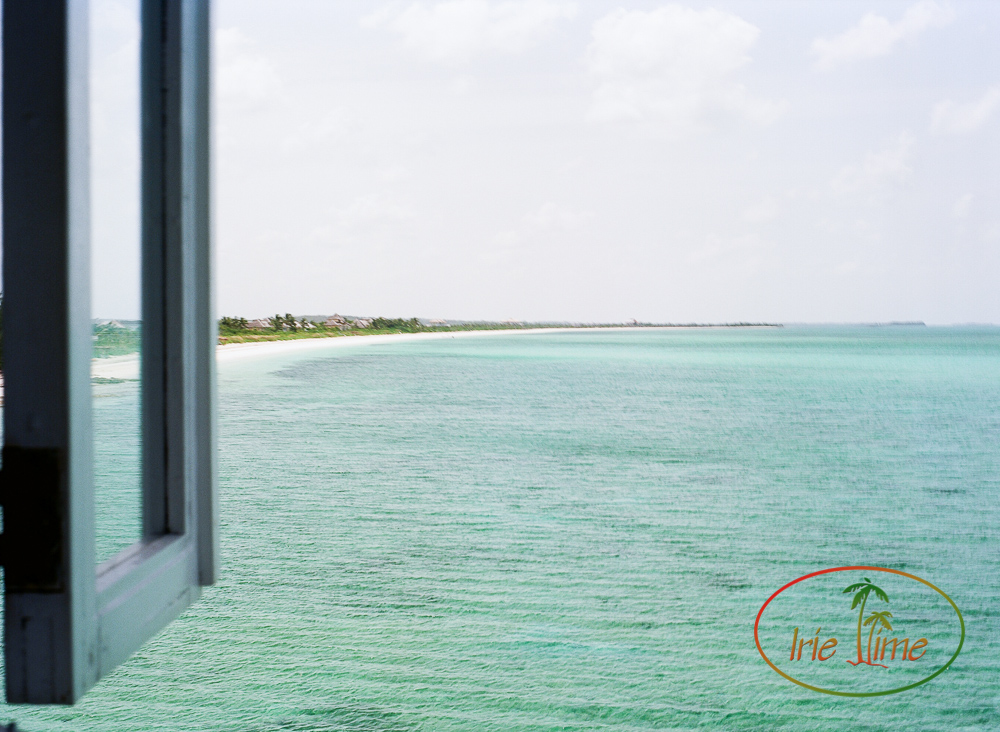 It's time for our treatment, so let's head into the treatment room.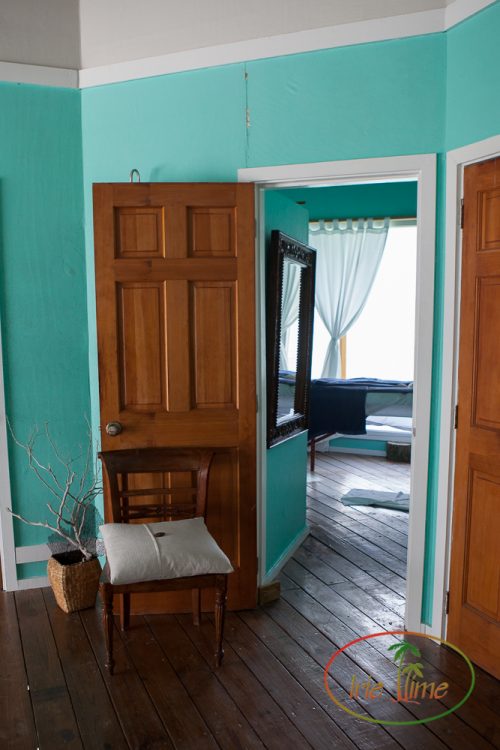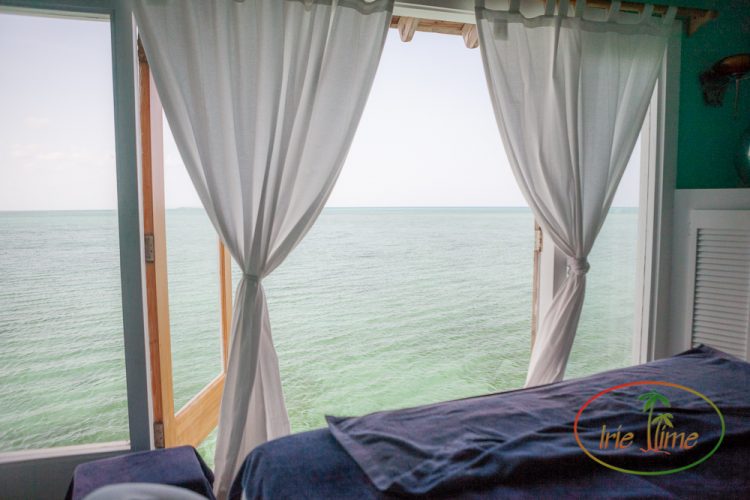 Disrobe and take a rest on the table and your therapist, Allison, will take it from there. While face down on the table, look down through a window in the floor of the spa to view the ocean creatures below.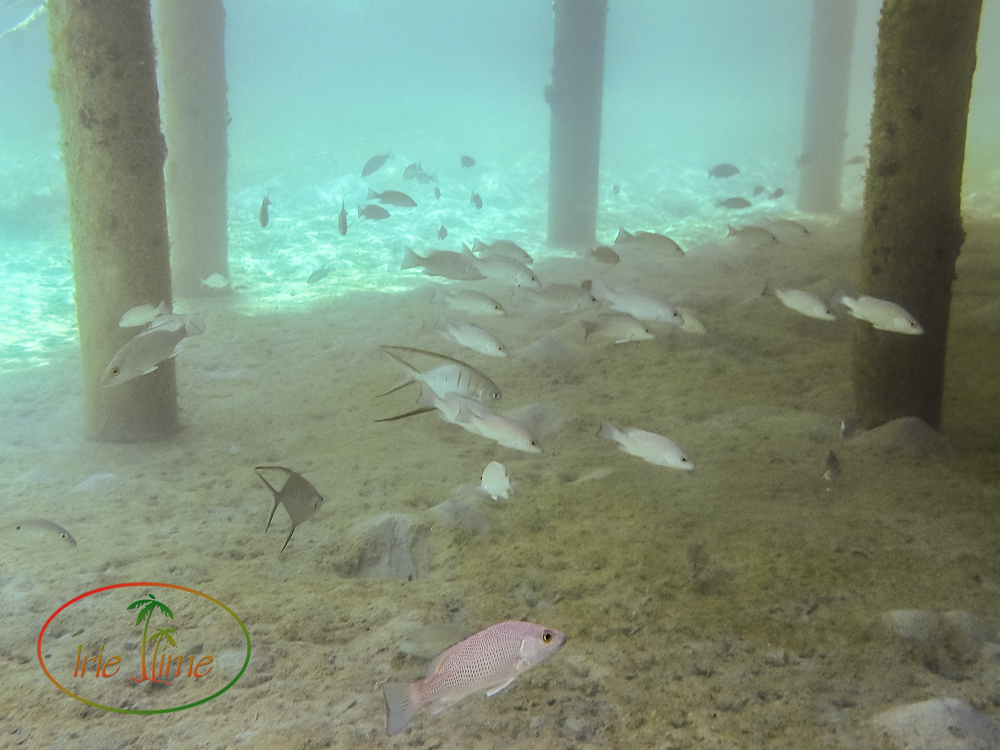 In our next post, we'll snorkel under the dock to see these creatures up close, and explore other reefs around Kamalame Cay while diving and snorkeling, so stay tuned!  In the meantime, click on an image in the slideshow below to read more about our adventures at Kamalame Cay and on the island of Andros!
Pin it!

SaveSave
All words and images ©2006-2018 Wendy G. Gunderson. Any use without written permission is prohibited. For licensing information, please send inquiries via the Contact page.