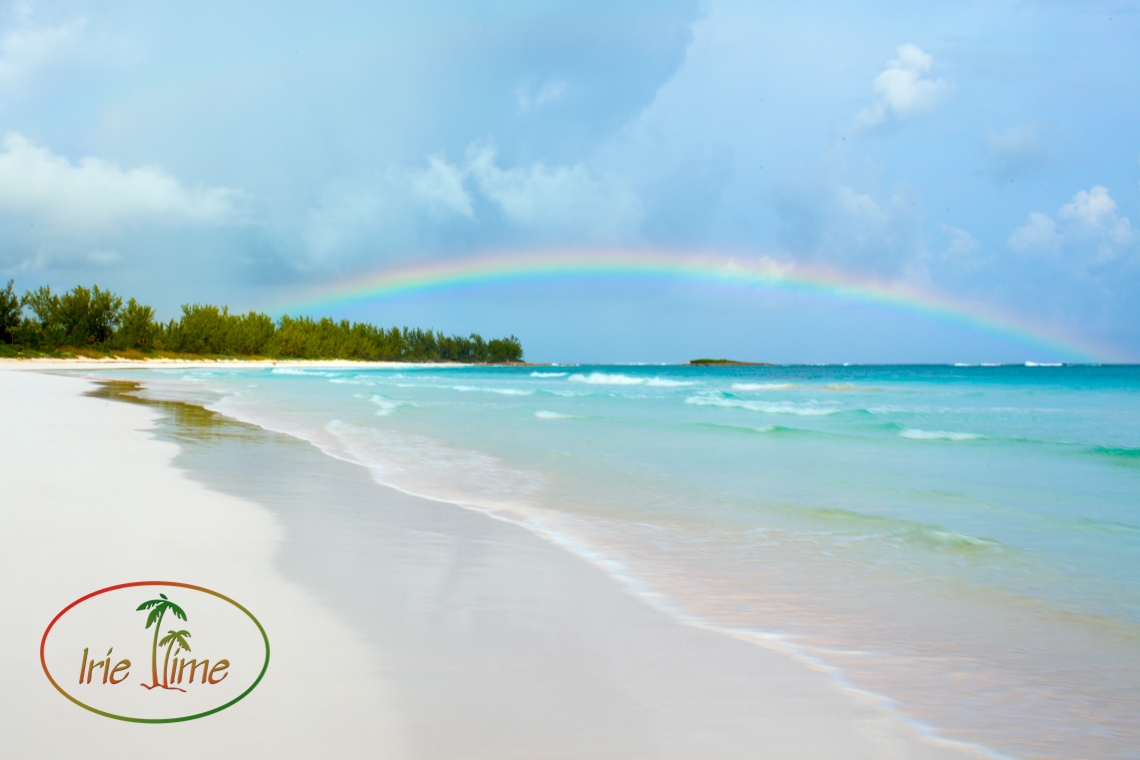 If you read our posts on Eleuthera, you can tell that we loved the pink sand.   I had seen many photos of French Leave Beach and Harbour Island before our visit and some looked a bit unreal – – almost a cotton candy hue.  I suspected that many of these images are the result of a heavy hand on the saturation slider in the photographer's post-processing.  Often we take a photo, and are frustrated in that it did not capture the color that well.  We snap a shot, and the beach looks white or beige, not what we saw at the time.  Is that sand really pink?  To see the real differences in the sand color for the islands we visited, I decided to do a little experiment.
Photographers have seen this little device before, but for those of you who haven't, it's called a ColorChecker Passport, and it's made by a company called X-Rite.  I like to use it when I shoot portraits, to make sure that I get the skin tones right.  To use it, you take a photo of it under the same lighting conditions under which you intend to shoot.  These little squares are then used to calibrate the colors.  The squares are a known color, and that is then synch'd up with what you are photographing.  If you're really interested in what all the squares are used for, you can spend a bit of time reading the manual or watching some of the handy tutorials. For our purposes, it will be used to have a constant, to compare apples to apples when we look at the sand.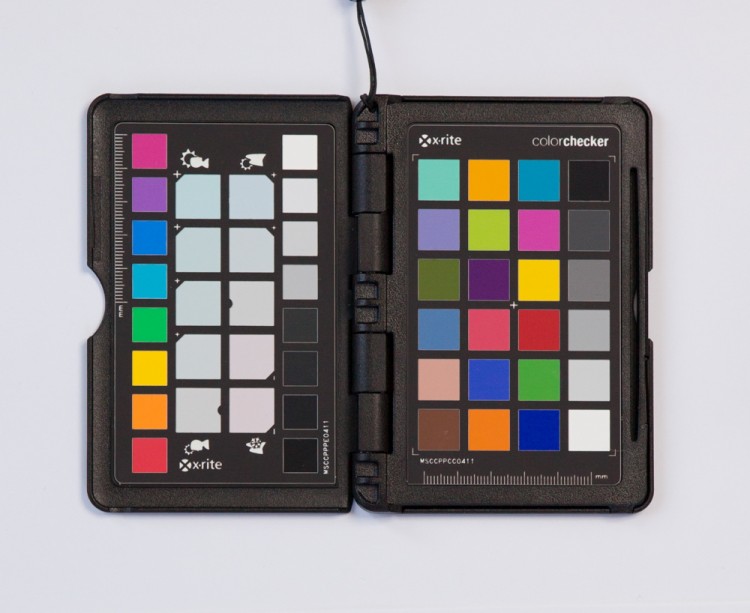 Like a lot of people, I like to take a small sample of sand from the beaches we visit.  The beaches we have visited are really very different.  The sand in Anguilla is white and super fine.  Similar is the sand of Grace Bay Beach in Providenciales, Turks & Caicos Islands.  The BVI was more golden in appearance.   Nevis, with its volcanic vents, has an ash look to it, a mix of black, grey and white, which looks a soft brown at sunset.  And of course, there is the pink sand.  Our "home beach" was French Leave Beach on Eleuthera.  We took a day trip to Harbour Island and visited the famous Pink Sand Beach.  How do they compare?
Now, photographers also calibrate their monitors, to make sure what they see on the screen matches what they will eventually print or send.  Not everyone does this, so the colors may not be perfect, but you can see how the colors of the different beaches look compared to one another.
Photo geeks will appreciate the next couple paragraphs.  If you're not into the gear talk, skip ahead a bit to see the side-by-side comparison.
First, let's make sure our colors are right.  I took a shot of the Color Checker Passport.  I use Lightroom, but you can use plug-ins to your software or use the standalone program to create a profile.  To do it in Lightroom, pull up your shot of the Passport.  Make sure that the Passport is at least 10% of the area of the entire image.  Click the "File" menu and select "Export."  Once on the Export screen, select "X-Rite Presets" from the pull-down menu.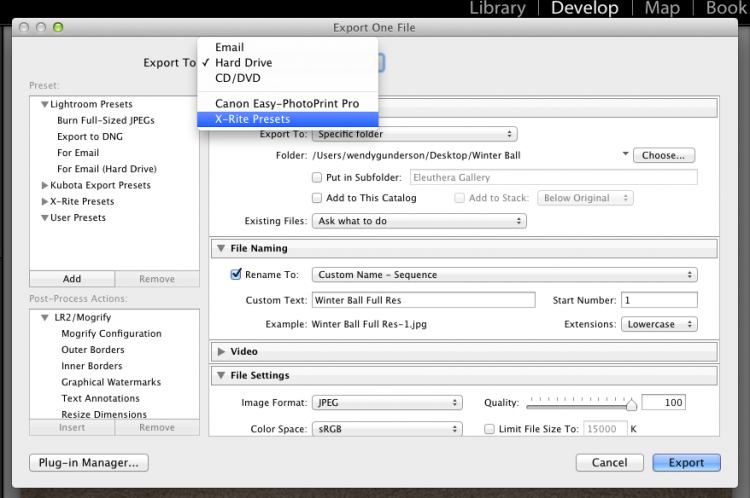 A new screen will pop up.  Name your profile.  I'll call mine, "Sand." Then click, "Export."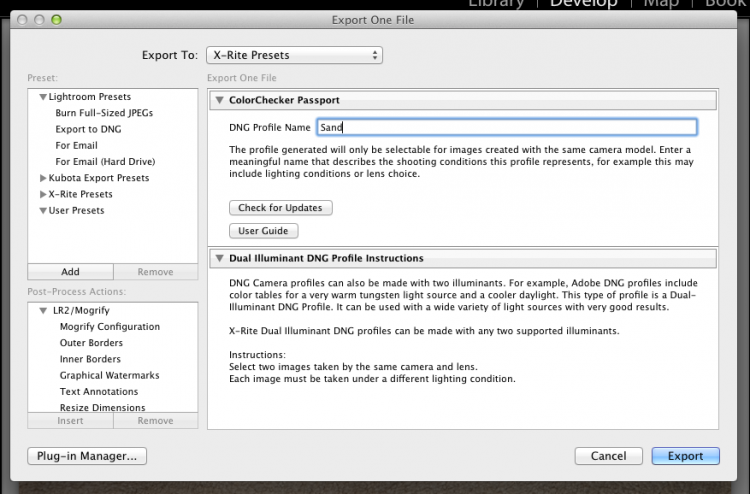 Lightroom then creates the profile from your image.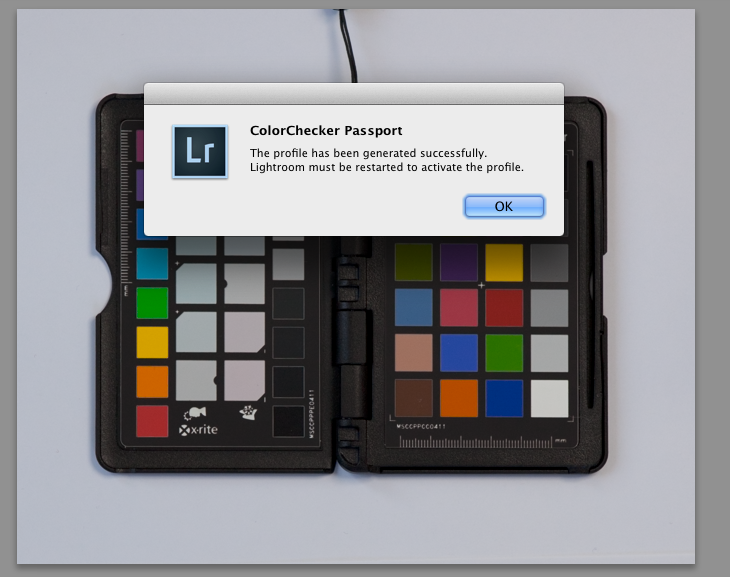 Once it's done, restart Lightroom to use the newly-created profile.  Select the images you want to correct, go into "Develop" mode, and scroll down to the "Camera Calibration" area.  Click the "Profile" section and you will see a number of choices, including the newly-created, "Sand." Click it for all images taken under the same lighting conditions, and the colors will correct.   Easy peasy!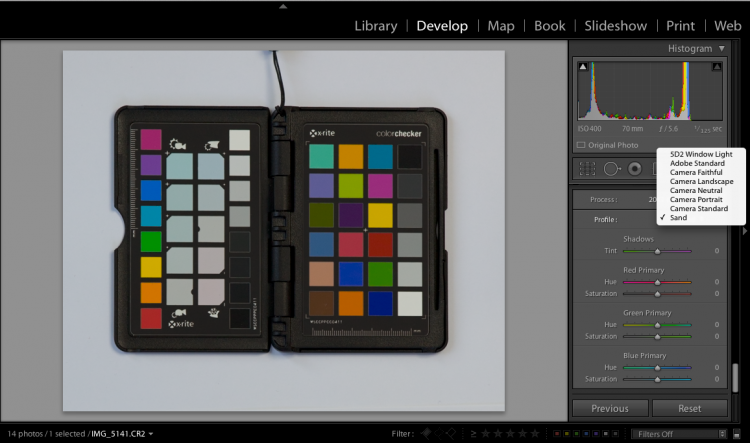 Thanks to all the beach people who suffered through the gear talk.  Now for the results!  We compared the sand from Rendezvous Bay on Anguilla (bottom), French Leave Beach on Eleuthera (middle), and Pinney's Beach on Nevis (top).  The difference is clear.  Anguilla's sand is creamier, although still white sand.  Eleuthera's sand is brighter with flecks of pink, and Nevis's sand shows the volcanic influence, with grey, black and white flecks.
One of the most famous beaches in the world is the Pink Sand Beach of Harbour Island in the Bahamas.  Harbour Island is just a short boat ride from Eleuthera.  Is there any difference in the pink sand of Harbour Island and the pink sand of French Leave Beach?  Let's find out.  We placed our Harbour Island sand alongside the sand from French Leave Beach on Eleuthera.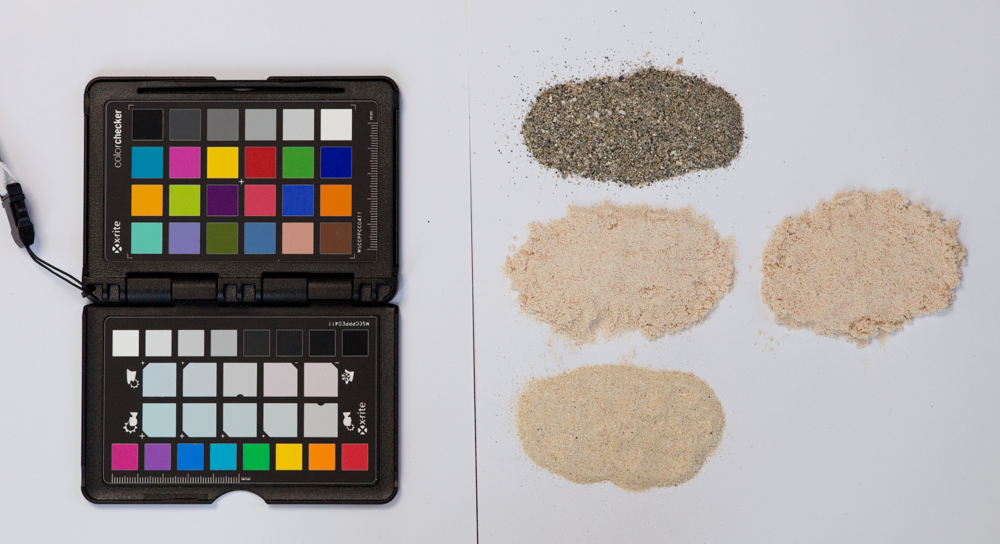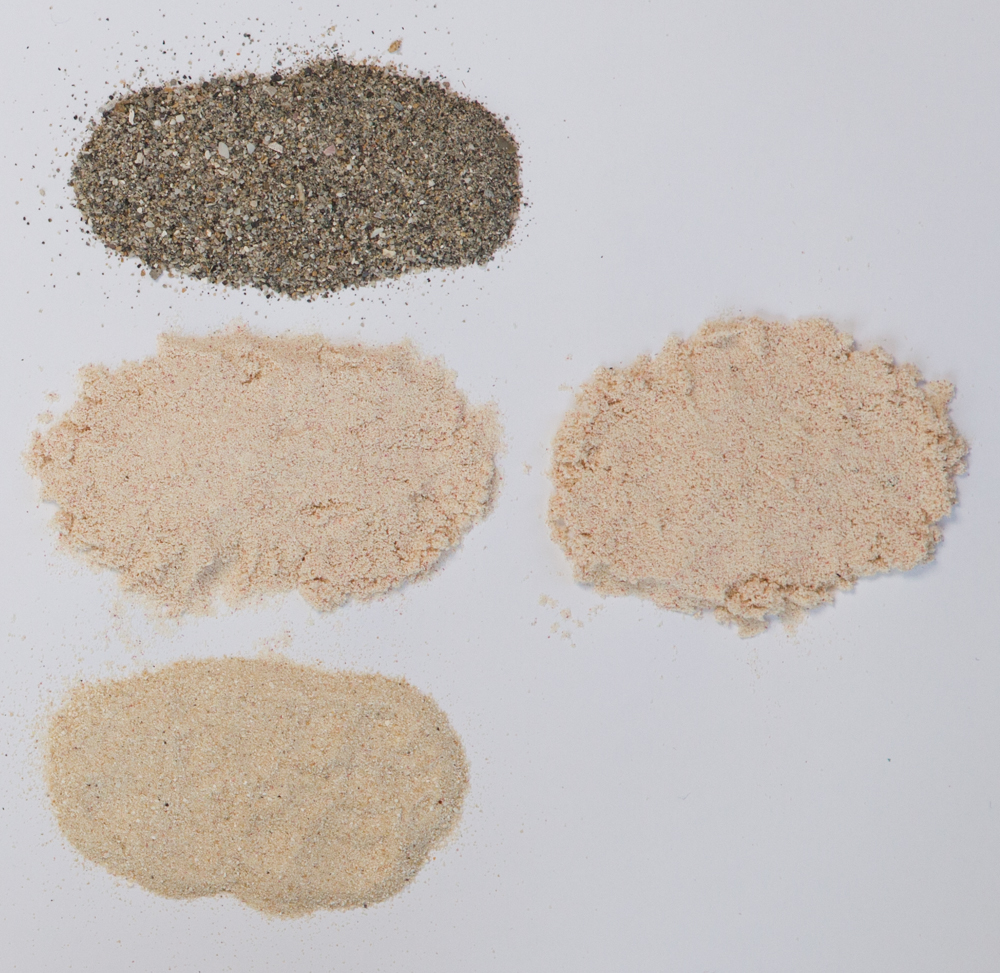 Such a small difference in geography, but the Harbour Island sand is noticeably pinker.

You might be thinking, "It still doesn't look that pink to me."  Well, a lot of the difference in color has to do with the light in the sky.  On a bright, sunny day, the sand is going to look white, because there will be loads of light reflecting.  At sunset, those warm pink and yellow colors in the sky will warm that sand up considerably.  All in all, if you really love pink sand, Harbour Island is the place to be!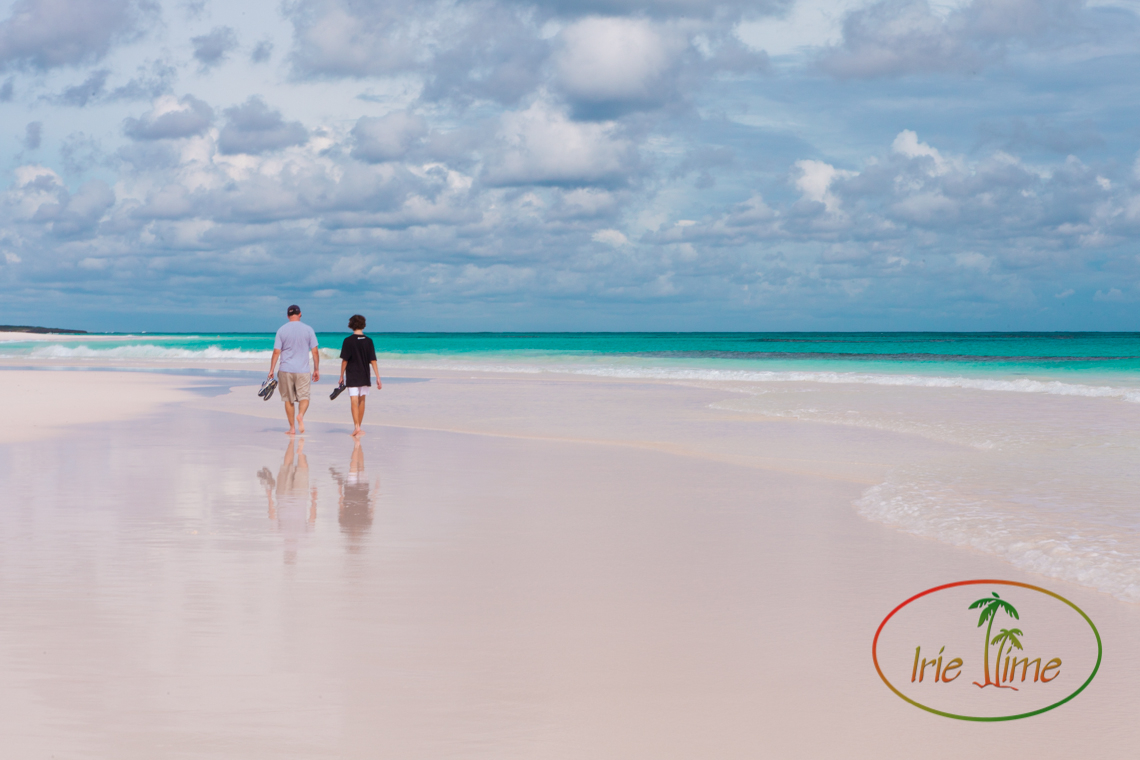 Want more pink sand?  Read our Eleuthera and Harbour Island Trip Report!
NOTE: To offset the cost of this website, My Irie Time is a participant in the Amazon Services LLC Associates Program, an affiliate advertising program designed to provide a means for sites to earn advertising fees by advertising and linking to Amazon.com. We are also participants in the B&H Photo Affiliate Program, which provides commissions for sales linked by this site to B&H Photo Video.  
All words and images ©2006-2018 Wendy G. Gunderson. Any use without written permission is prohibited. For licensing information, please send inquiries via the Contact page.