When we last visited Anguilla in 2010, we quickly became fans of SandBar, a beachside tapas restaurant in Sandy Ground. It quickly became one of our favorite beach bars.   Since our last visit, the restaurant was sold to Darren and Alicia Banks, and I feared that one of my favorite restaurants would become merely a memory.  I was thrilled to find that the "new" SandBar was just as impressive, with fantastic food and great service.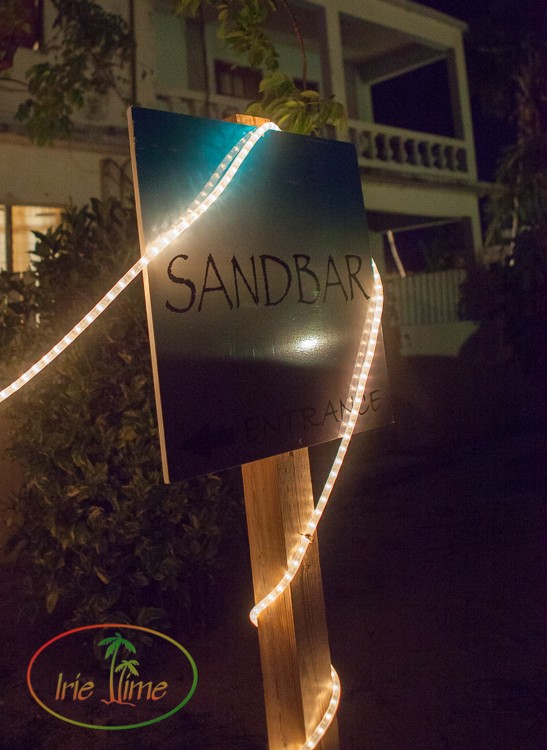 There were a few changes.  You used to be able to enter from the beach along the deck on the eastern side of the building.  Now, the only entrance is on the western side of the building.  The deck is now roped off and filled with tables.  No more hammock on the deck!  Oh well, it's probably better that they have more tables.  The food will draw more and more crowds.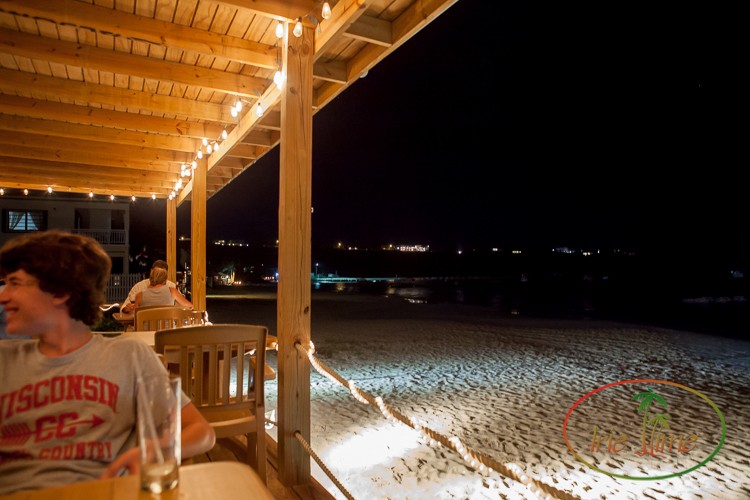 When were were first seated, we were treated to a taste of the house cocktail.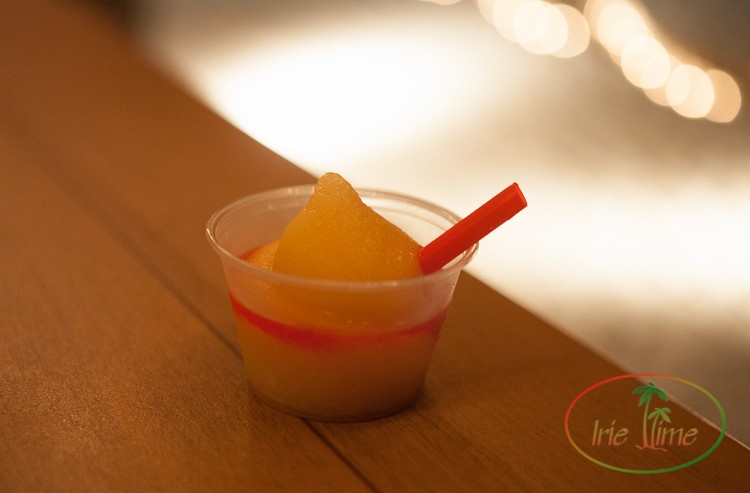 Yummy.  Brilliant strategy.  Now I have to order a big one.  It was totally worth the brain freeze!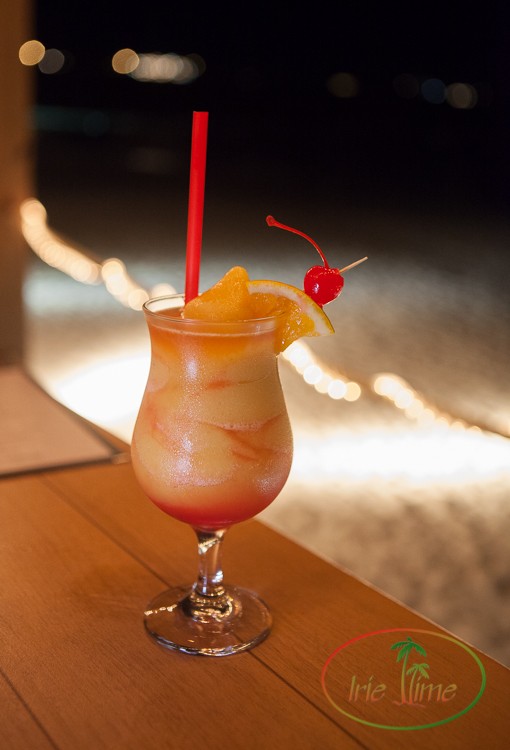 My favorite dish?  The Tuna Poki, served with crispy wonton crackers.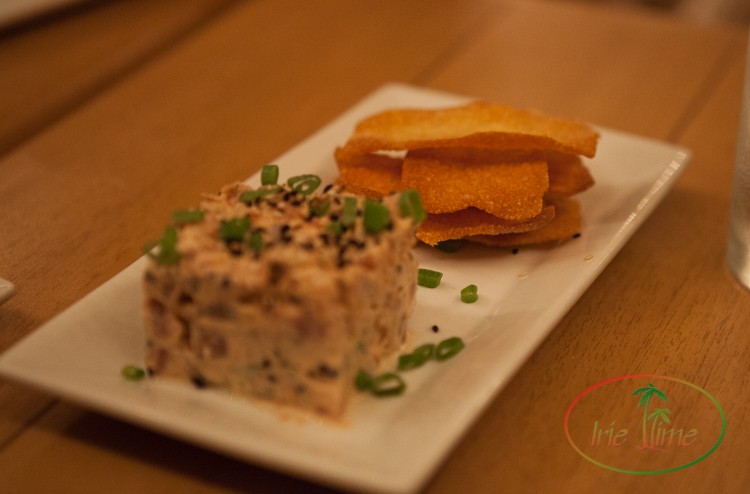 This was one of the specials, the grilled black angus skirt steak with chimichurri.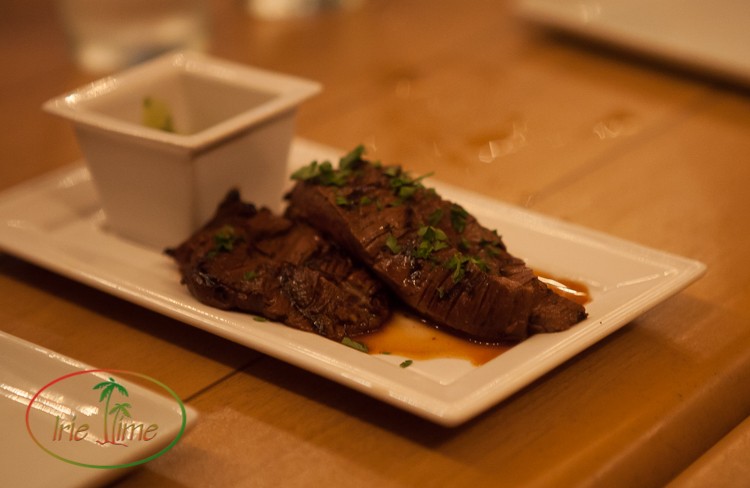 Everything was delicious.  The prawns, with cilantro, garlic and lime zest: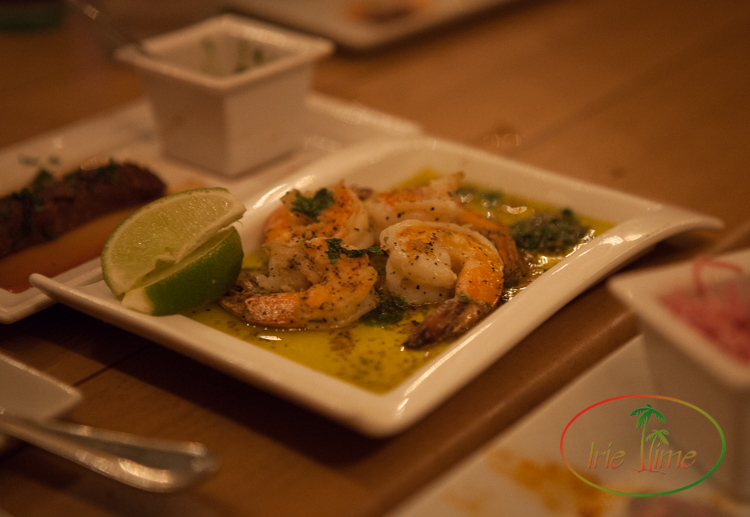 The Carib battered fish bites with lemon caper aioli: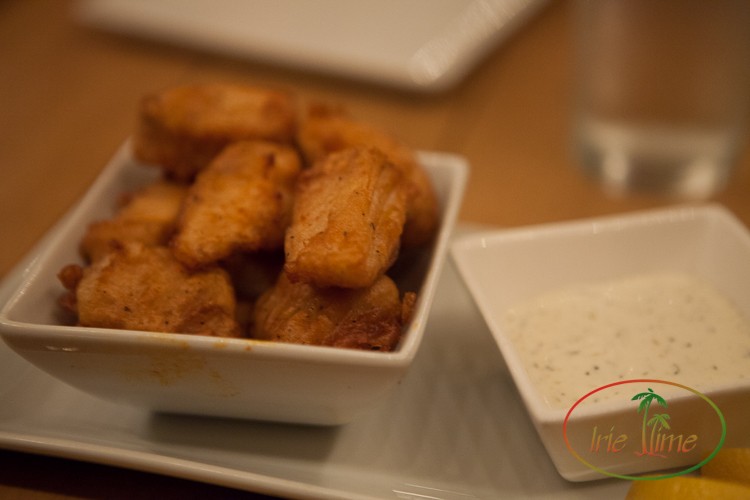 The SandBar fries with spicy aioli: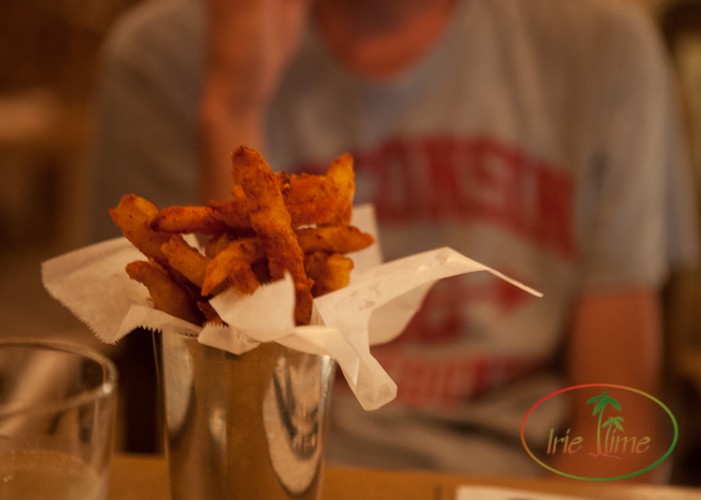 The pulled pork sliders with pickle and sundried tomato relish.  I had to quick get a photo of the last one before they were all gone.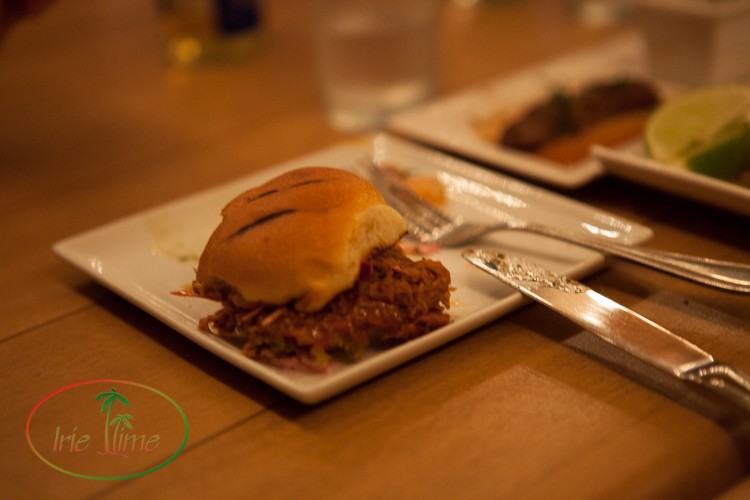 Don't forget dessert.  The mango crisp: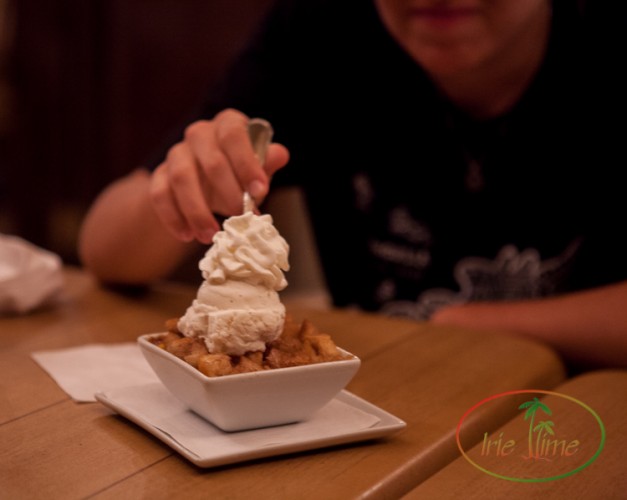 When there's a change in ownership, you always fear that a place will never be as good as it once was.  You can put your fears aside.  SandBar is as good as ever and remains one of our favorite beach bars!
More good news!  Joash Proctor and Denise Carr, former owners and chef of SandBar, have opened a new restaurant, De Cuisine, which opened on December 23, 2014. The restaurant is located in South Hill Plaza, where you find another of our favorites, Geraud's Patisserie.  Check out their Facebook page and their menu here.  It looks fantastic!
Want more Anguilla? Serving it up right here:
SaveSave
All words and images ©2006-2018 Wendy G. Gunderson. Any use without written permission is prohibited. For licensing information, please send inquiries via the Contact page.