It's time to get back out onto the water.  We explored the oceanic and inland blue holes in a previous post.  Now we're headed out to check out some of the beautiful reefs for which Andros, Bahamas is famous.  One trip was a snorkeling and diving trip.  Our daughter is a certified diver, so she likes to keep her skills up on vacation, and she's had some beautiful places to explore.  The rest of us are snorkelers, but the people at Kamalame Cay worked it out so we could all do what we enjoyed.  With our guides, Mark and Hannah, we had several great days under the water!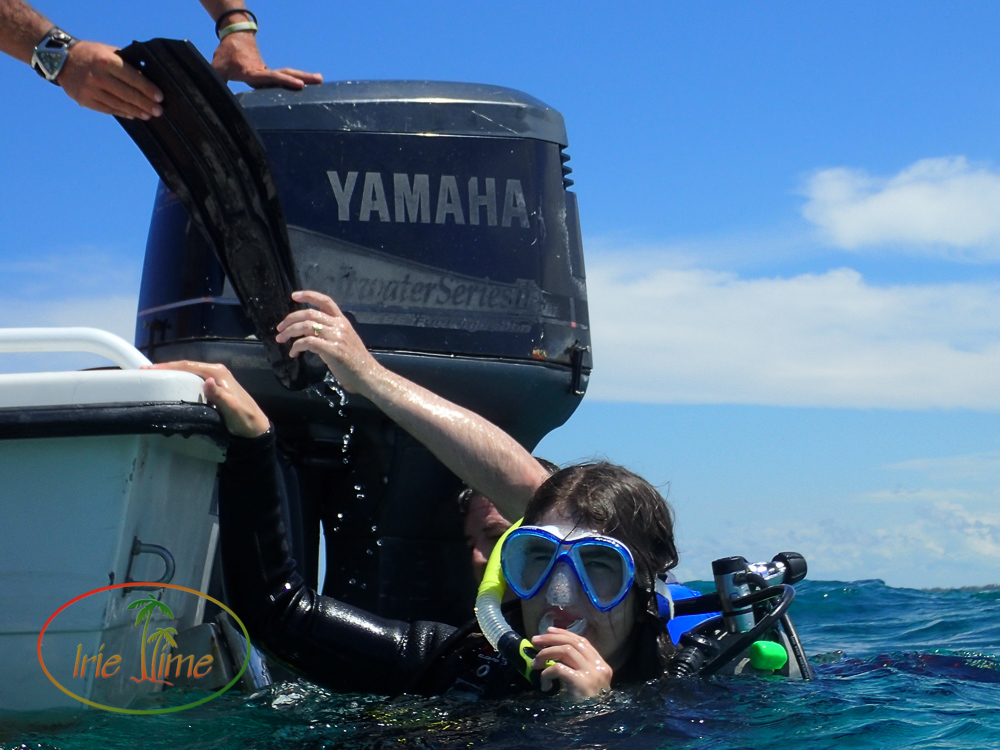 Our first stop allows us to snorkel in one direction while our daughter went the opposite direction for a dive.  I would love to share some photos of her dive, but teenagers are forgetful, and this teenager forgot her camera!  We were able to see some beautiful coral and fish, although the area was a bit choppy.

Once out of the water, we explore a bit more – – this time a small island made for getting away from it all.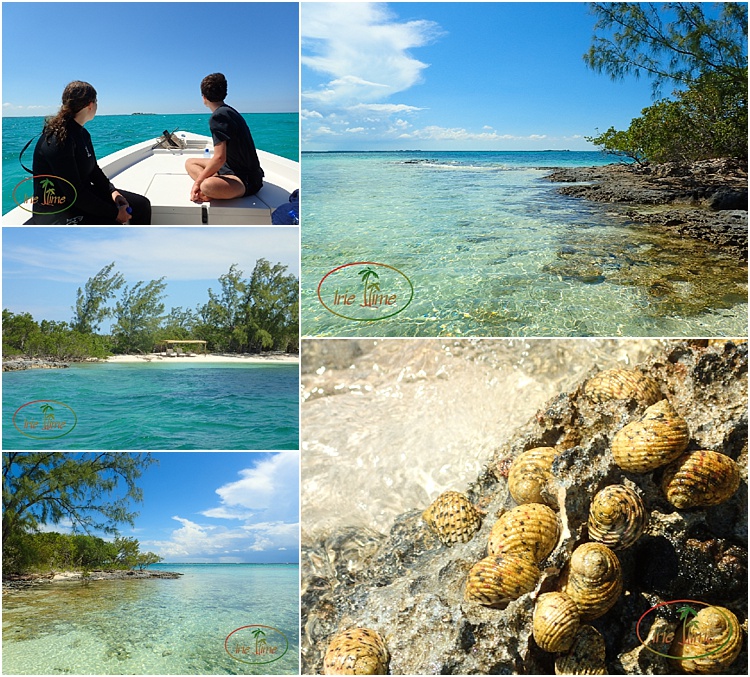 Our next stop is a beautiful little reef called "Dave's Patch Reef."  It was like swimming in an aquarium, loads of fans and coral teeming with fish.  The puffer fish were everywhere, but none puffed up!

Our last stop is a bit closer to home.  The dock which houses the overwater spa at Kamalame Cay has loads of fish circling underneath, including several nasty lionfish!

There are lots of small fish and starfish all around the dock and along the beach.

We went on more underwater excursions this trip than ever before, and it was well worth it!  For more on our trip to Kamalame Cay, Andros, Bahamas, check out all our posts!
Pin it!

SaveSave
SaveSave
All words and images ©2006-2018 Wendy G. Gunderson. Any use without written permission is prohibited. For licensing information, please send inquiries via the Contact page.