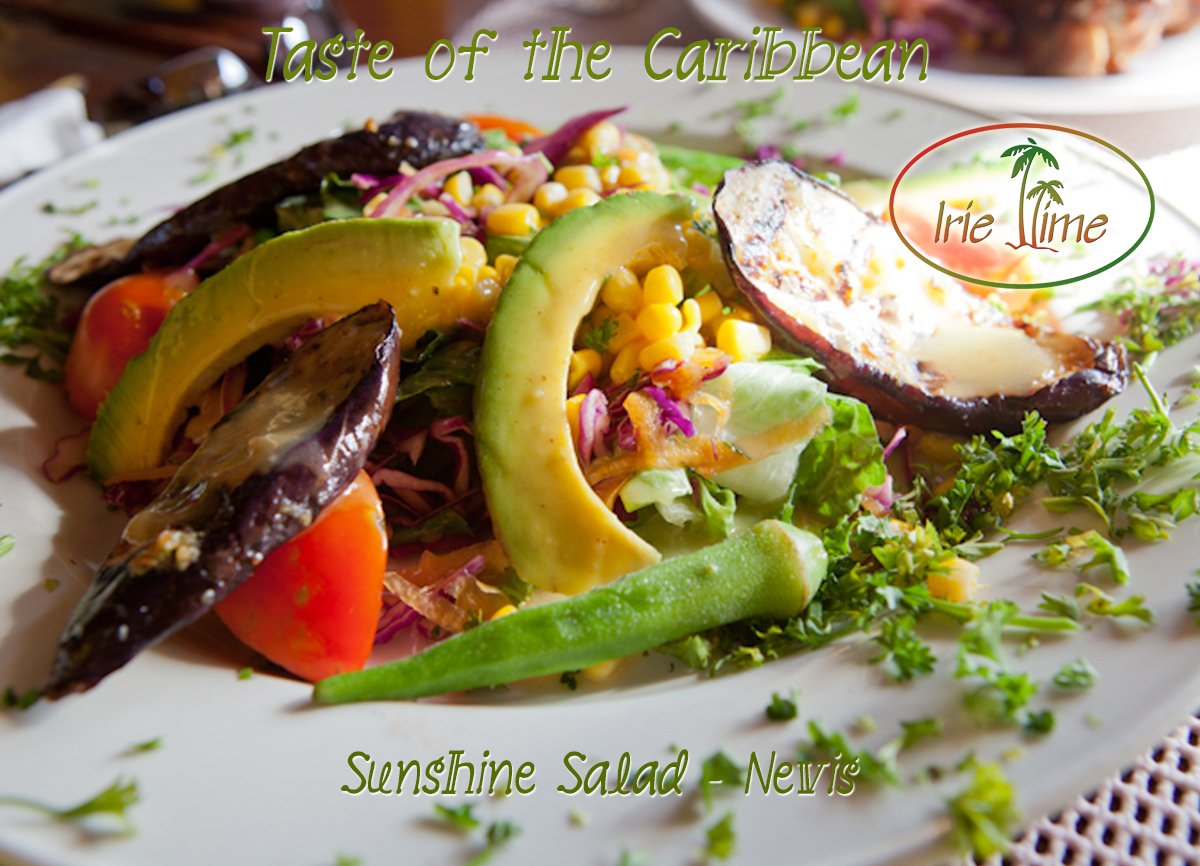 Today's Taste of the Caribbean comes from Sunshine's, the Nevis beach bar famous for the sting of their "Killer Bee."  Sunshine's is not only about great drinks, but has some of the best food on the island.  Among the tasty offerings is the Sunshine Salad.  When I asked what was in it, I was told it was "made with love."  I can't turn that down, and I wasn't disappointed.
For more on why Sunshine's is one of our favorite beach bars, read our feature here.  For all the images and stories of our trip to Nevis, read our trip reports!
All words and images ©2006-2018 Wendy G. Gunderson. Any use without written permission is prohibited. For licensing information, please send inquiries via the Contact page.