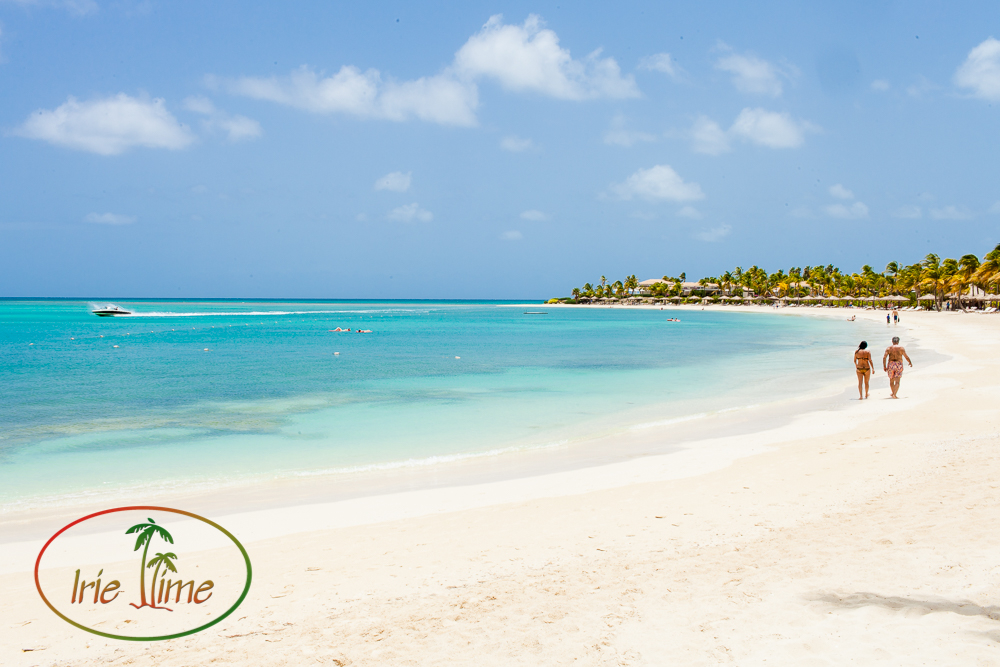 We've stowed our carryons, hopped on our bikes, and it's time to tour Jumby Bay Island, home to Rosewood's Jumby Bay!  Let's head toward the Estate House, where you'll have breakfast, catch a drink in the afternoon, and dine at the formal Italian restaurant in the evenings.  The Estate House was built in 1830, and was the heart of the sugar plantation which once operated on the island.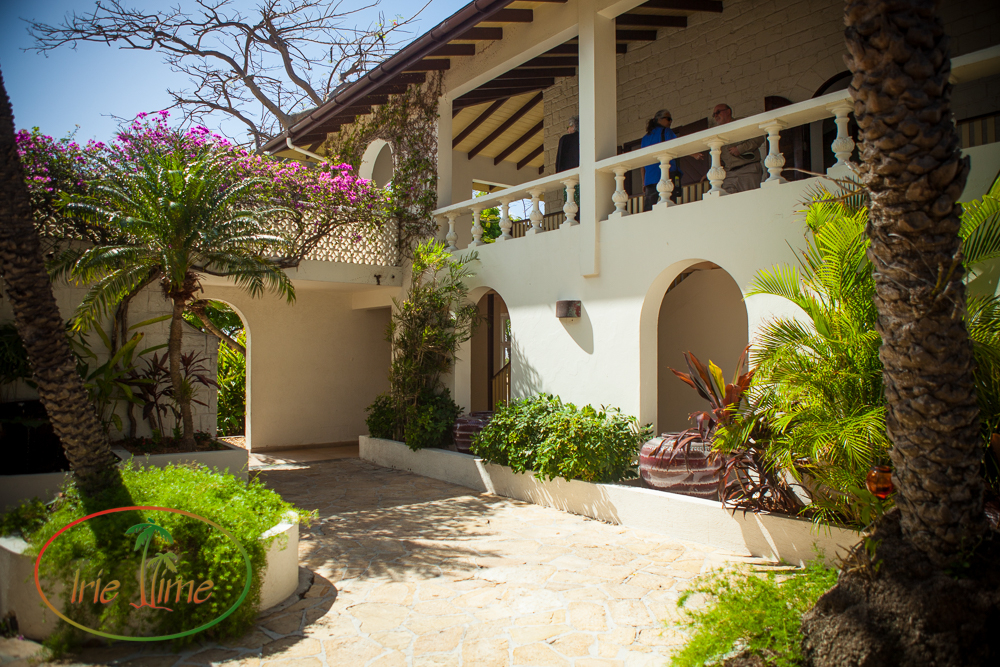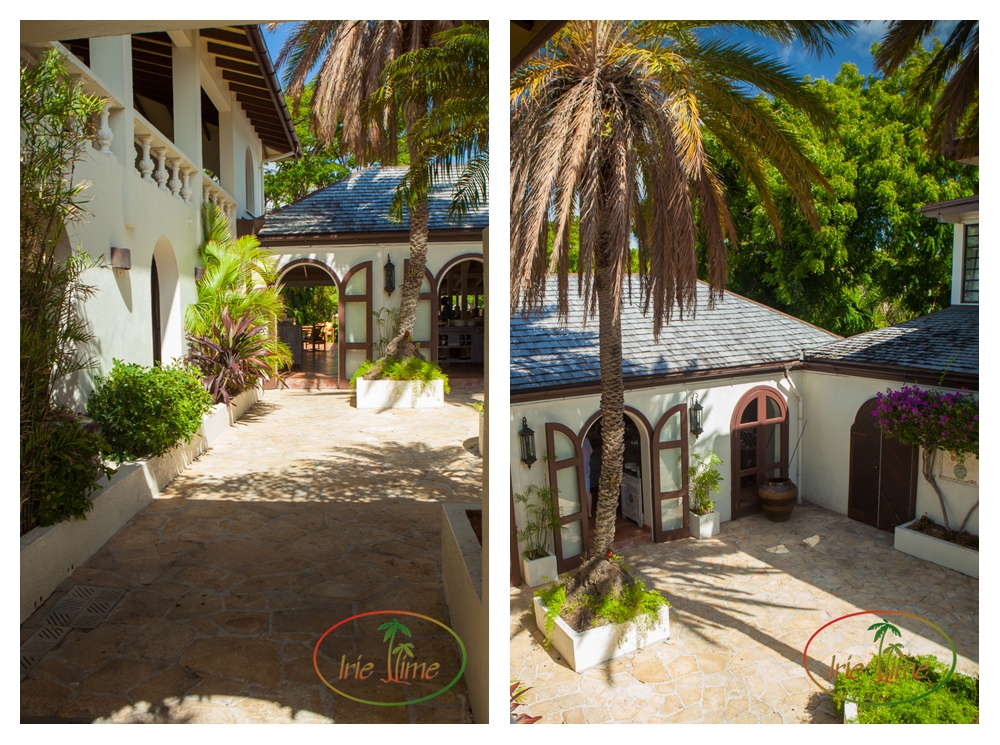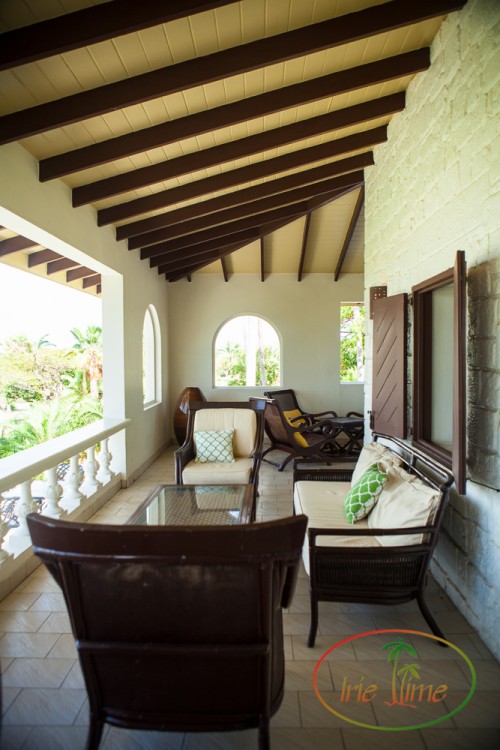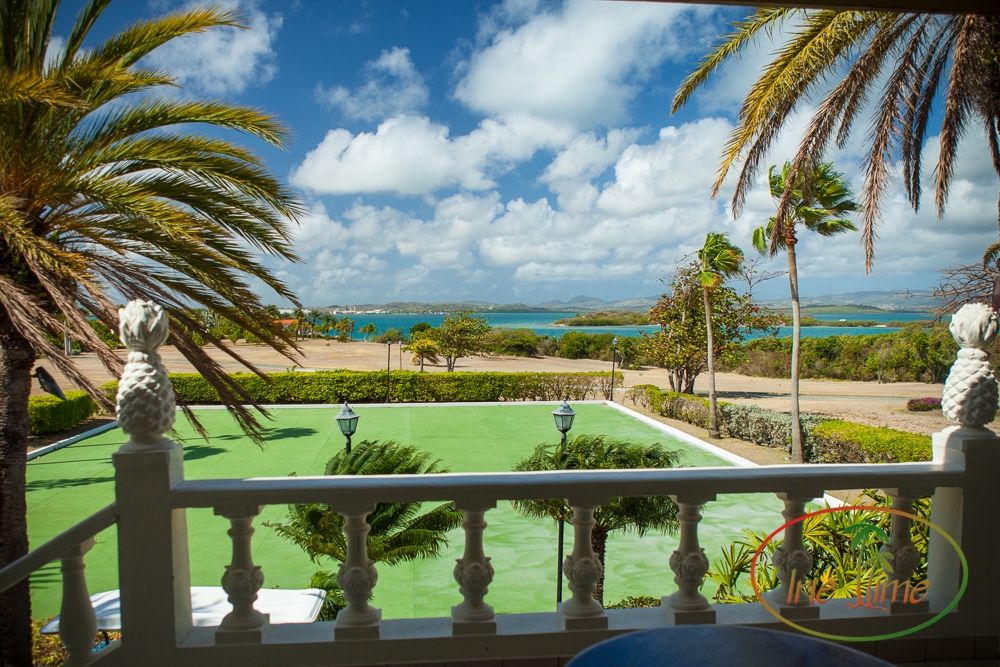 The Estate Bar is located upstairs, and is where you'll find the weekly rum tasting (more on that later!)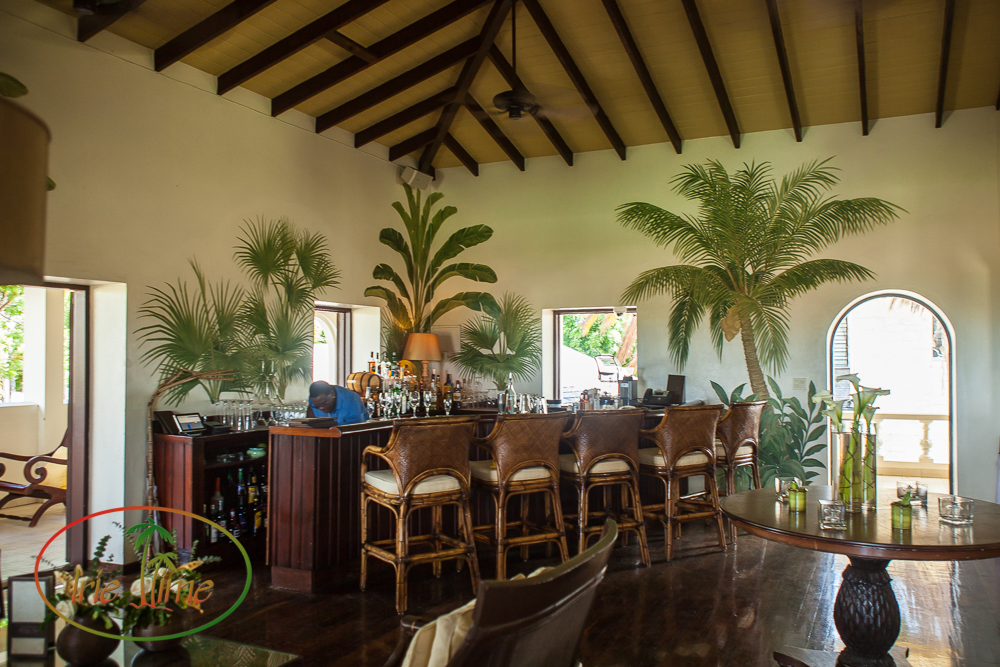 Stop by the early 18th century sugar mill.  What you see is the base of the windmill, which crushed the sugar cane.  The interior now houses a spiral staircase which you can climb for great views around the island.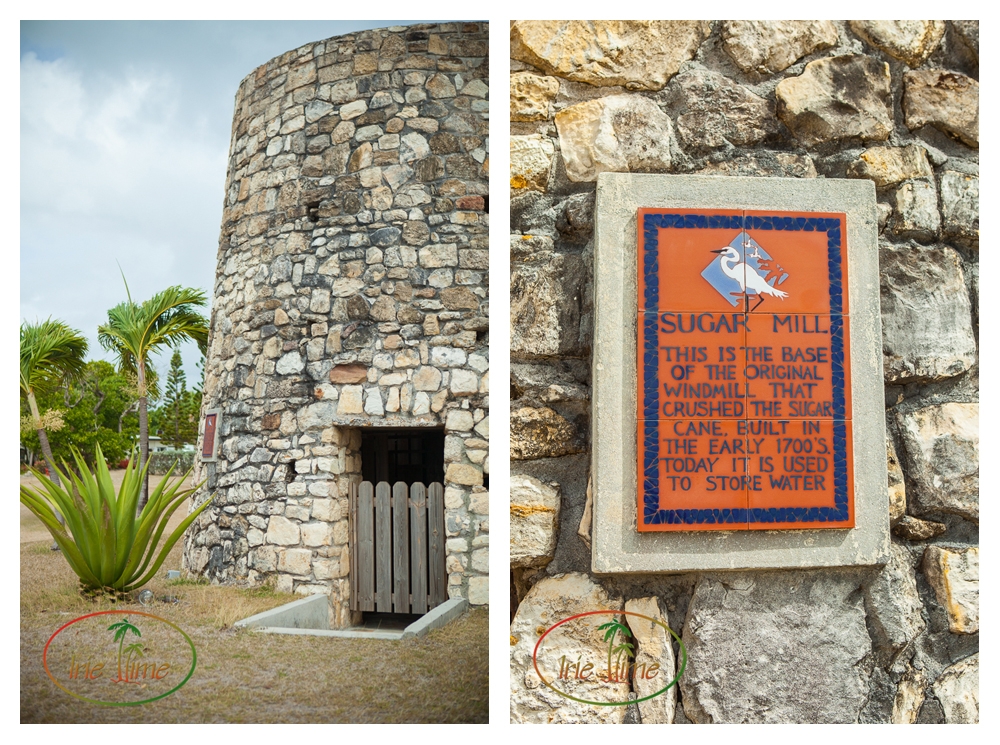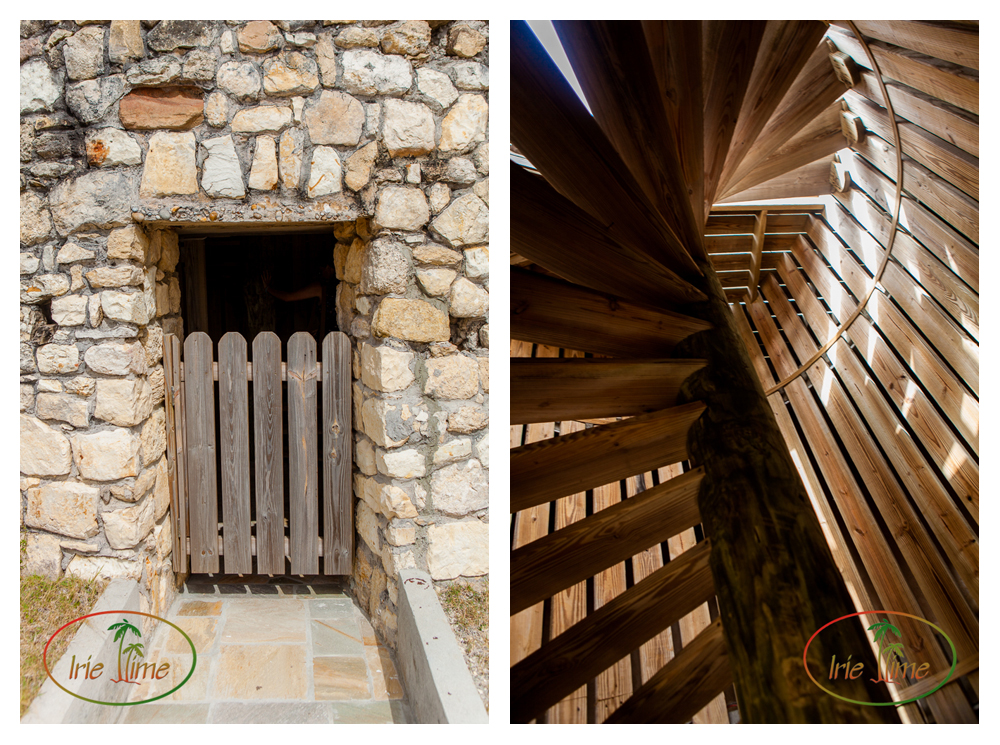 Let's cruise over to the Verandah, where you'll find the Verandah bar and restaurant, the gift shop, and the extremely helpful Concierge!  The Verandah sits on Jumby Beach, close to the dock.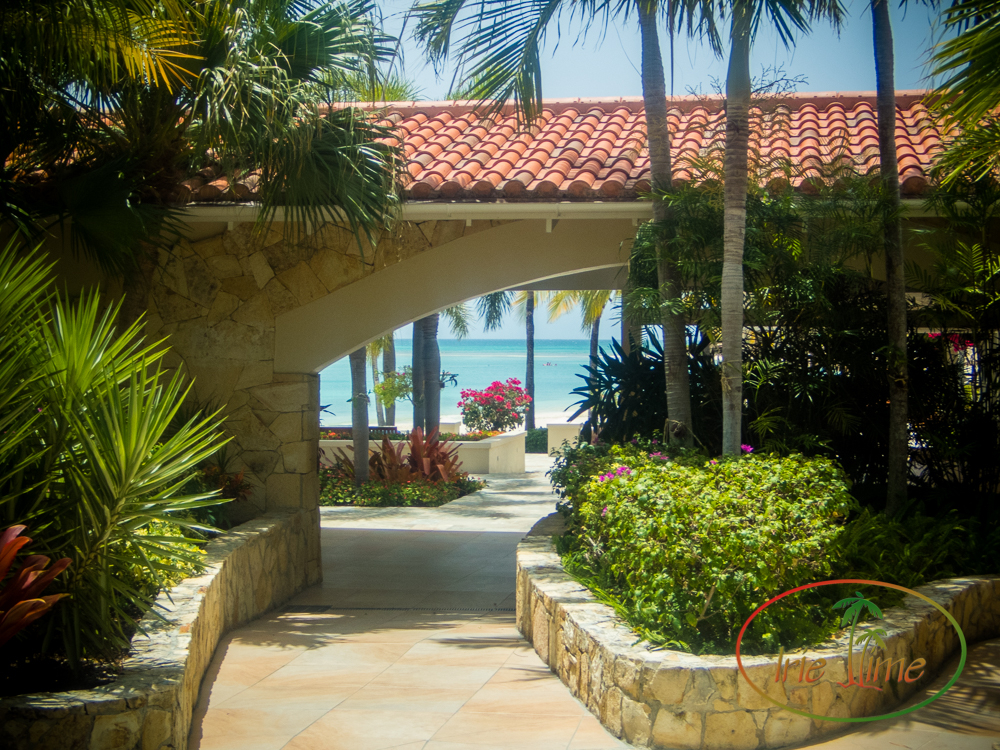 Let's park our bikes and step inside the Verandah bar.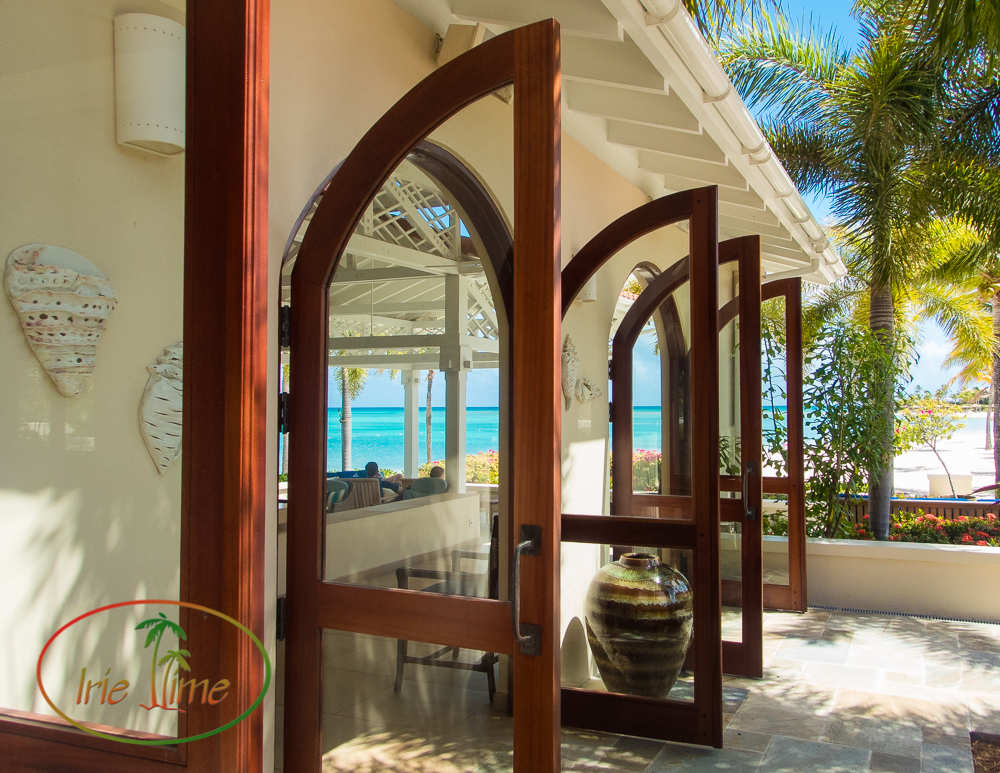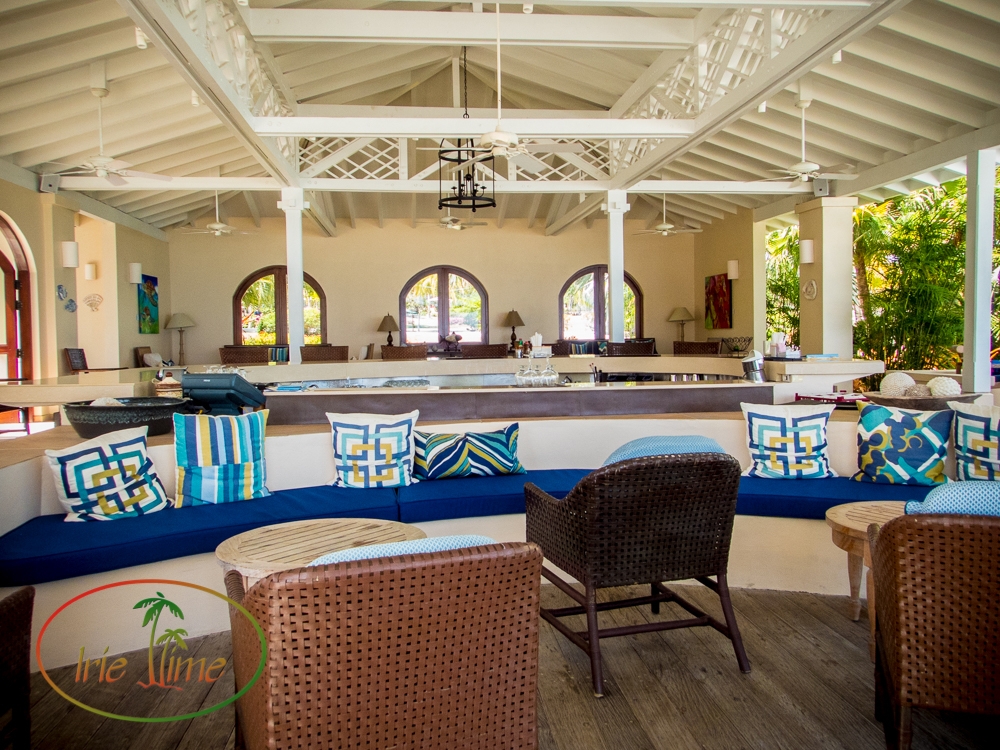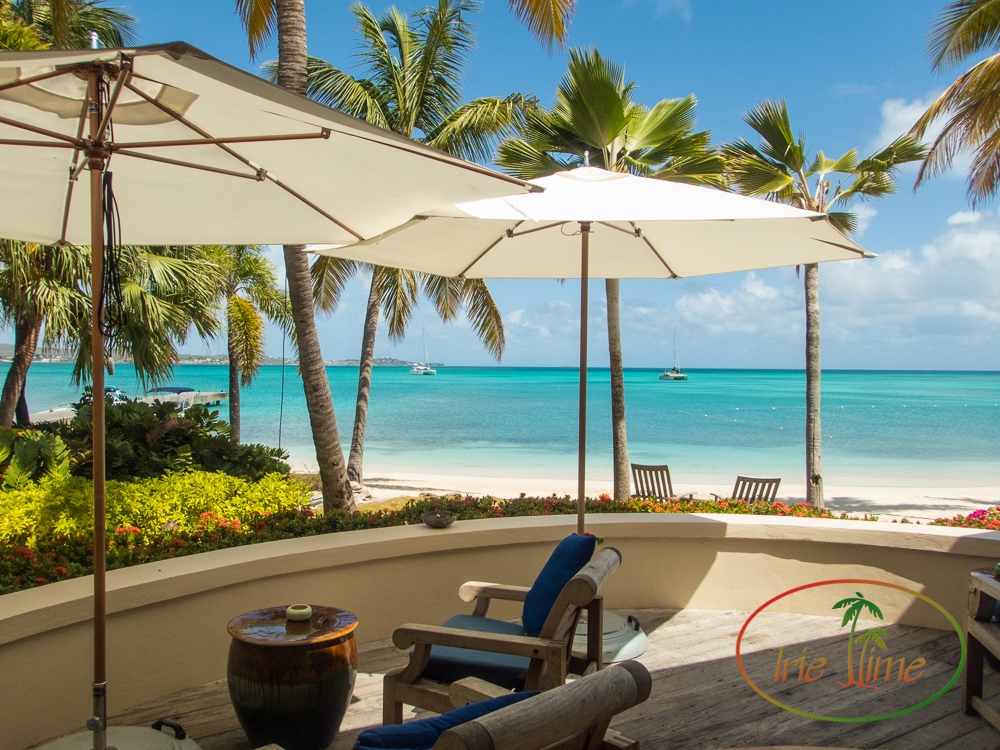 There is beautiful artwork everywhere, and every detail is pleasing to the eye.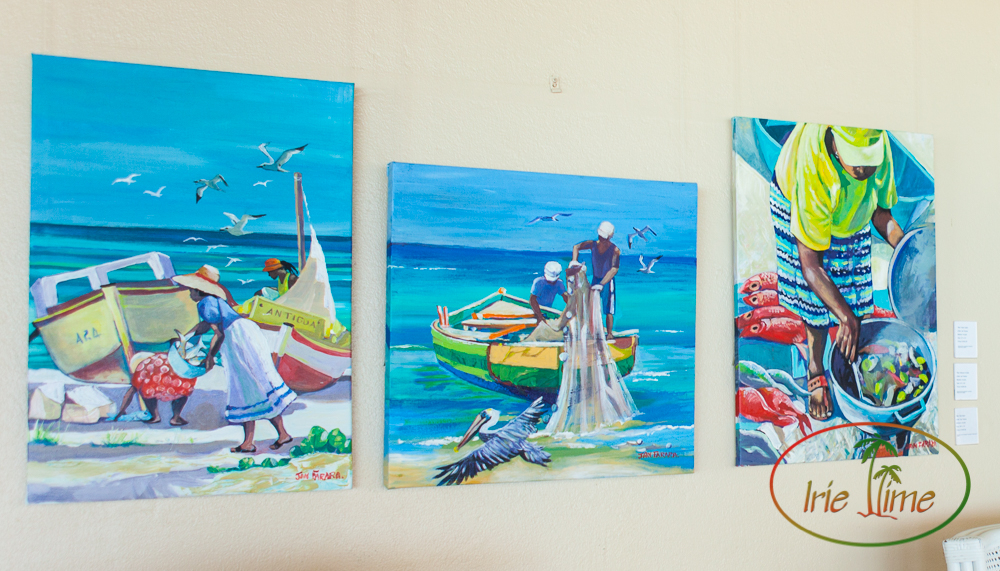 Let's walk out to the dock and along Jumby Beach.  This is one of two beaches open to resort guests, and the primary beach for sunning and swimming.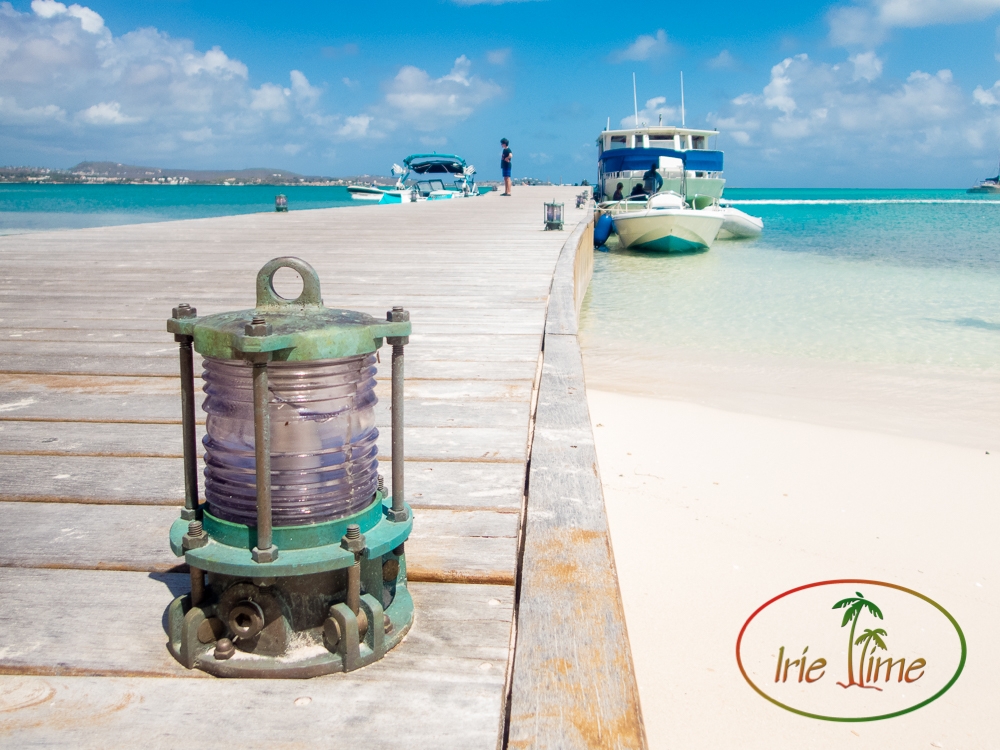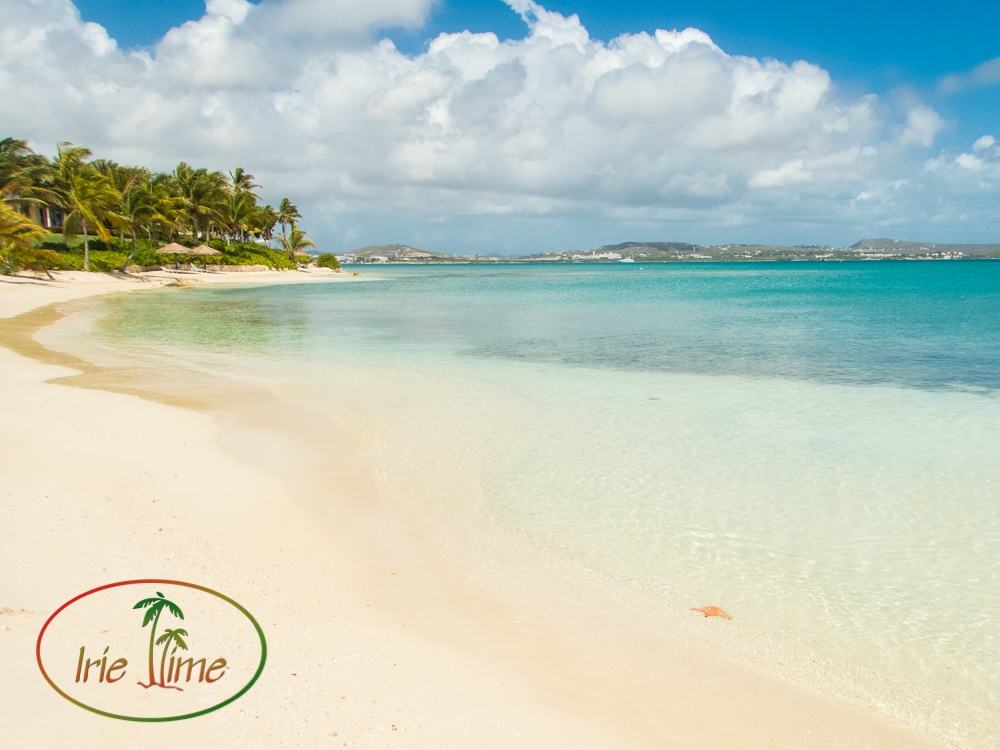 Bicycling and walking are exhausting.  Let's just take a bit of a rest.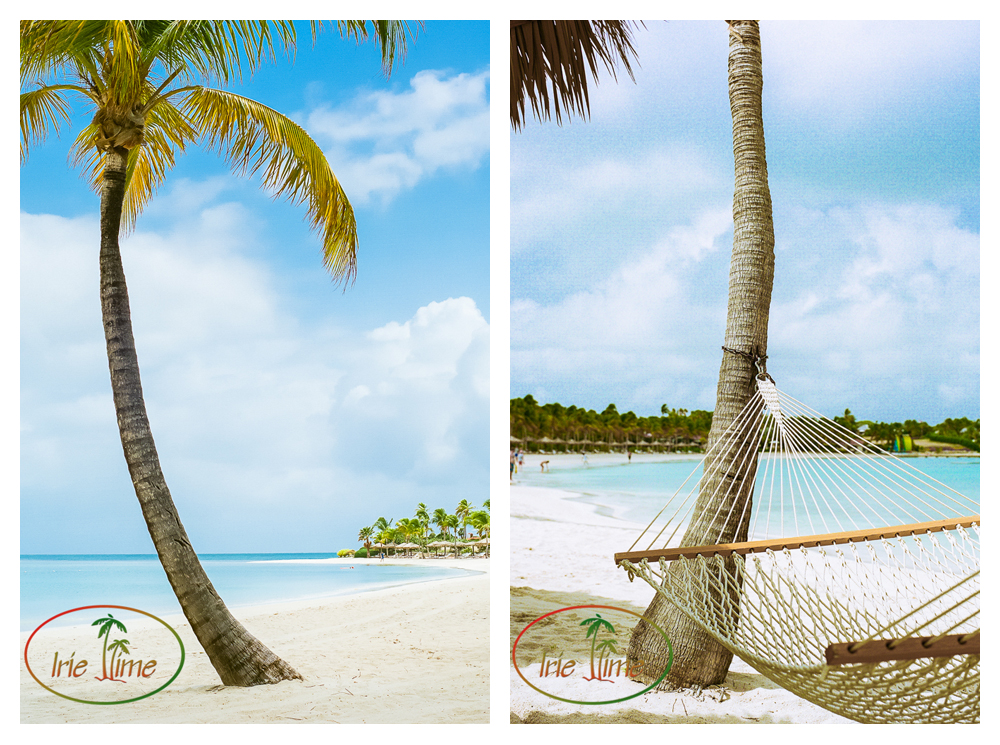 I could be here all day, but we had better get moving to finish our tour.  Let's walk farther down the beach toward the Pool Grille, the most casual of the three restaurants, elevated above the beach, overlooking an infinity pool.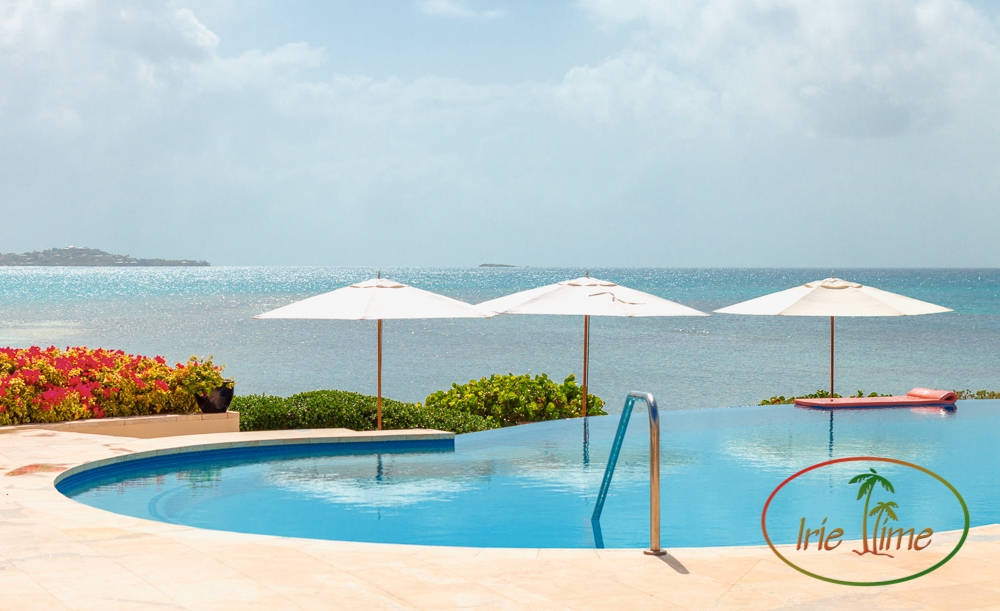 At this end of the beach, there is a sandbar to walk out on.  The birds love it too.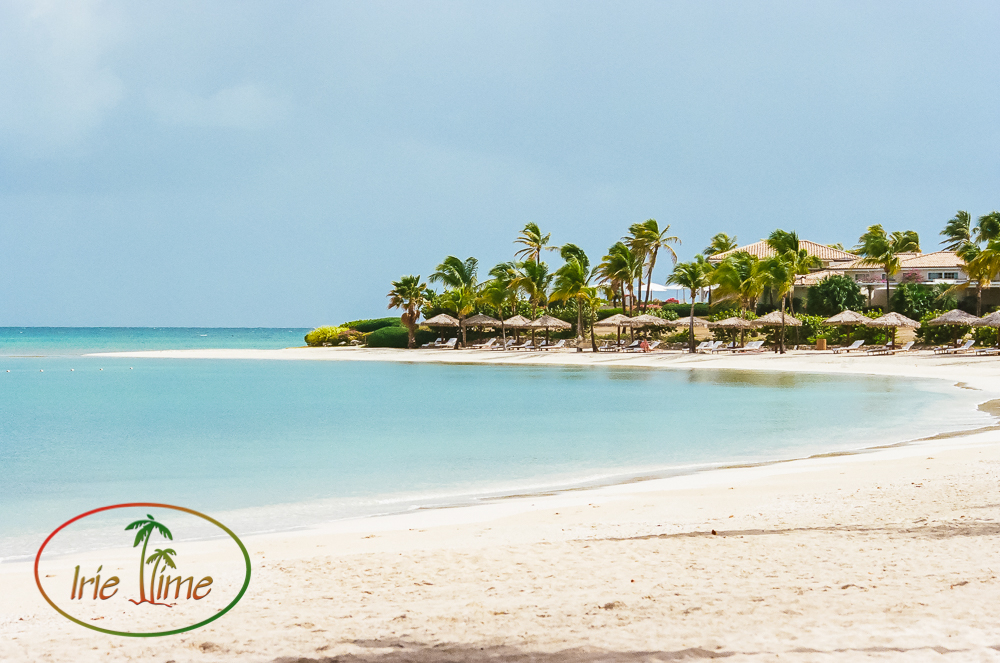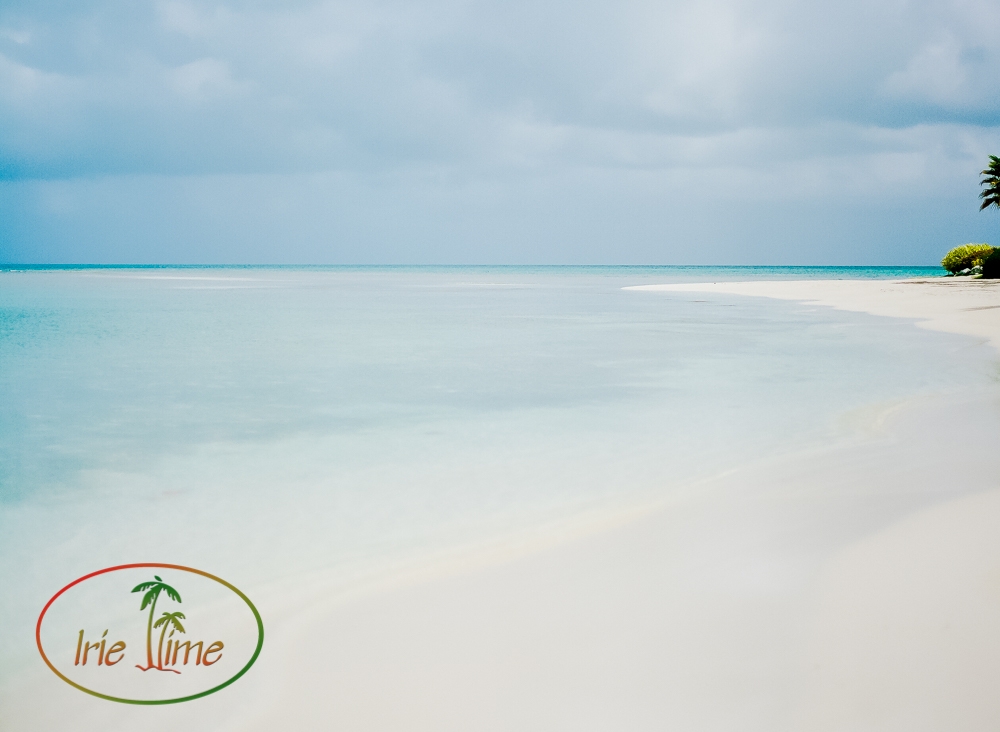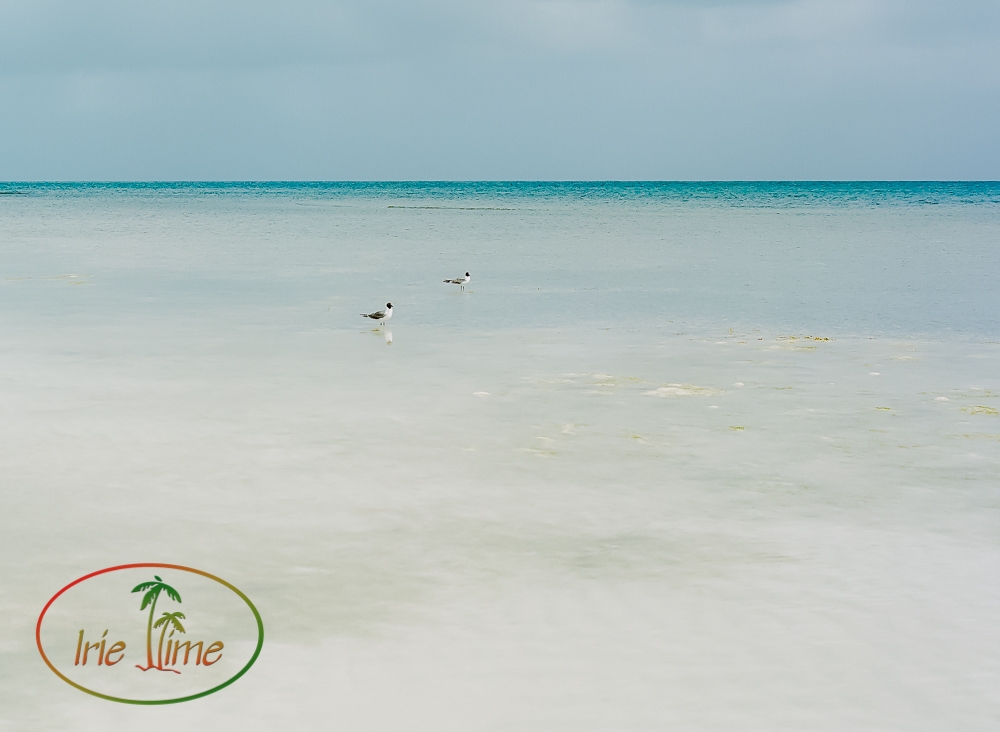 The birds aren't the only creatures on the island. In our short stay, we ran across a few more, including a turtle laying her eggs, but I'll save that story for a bit later!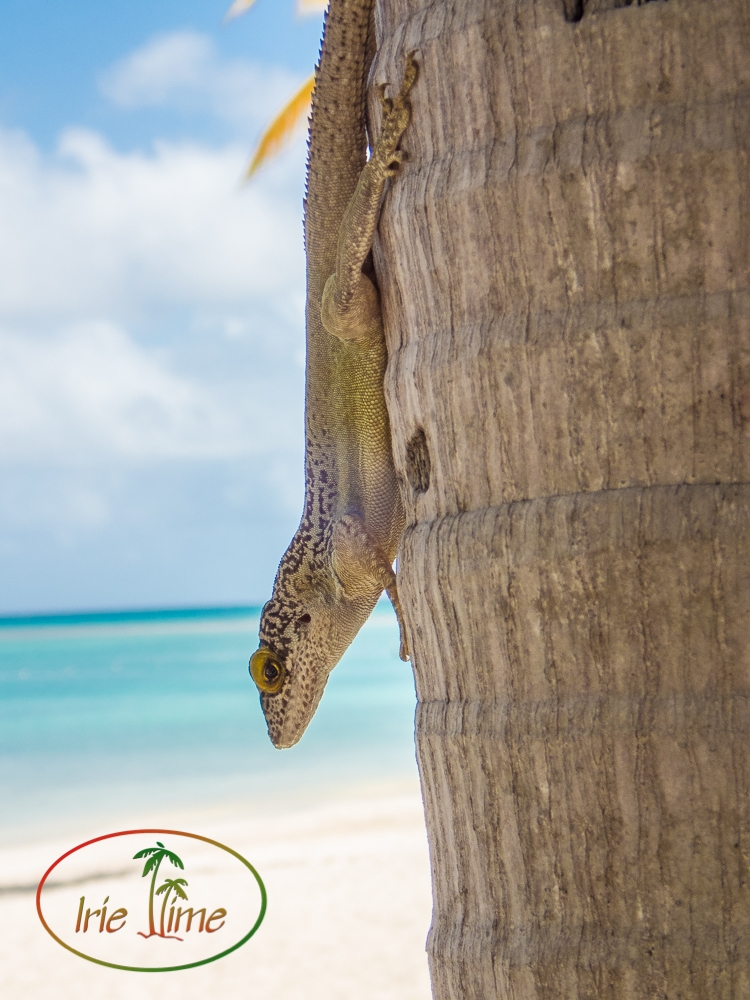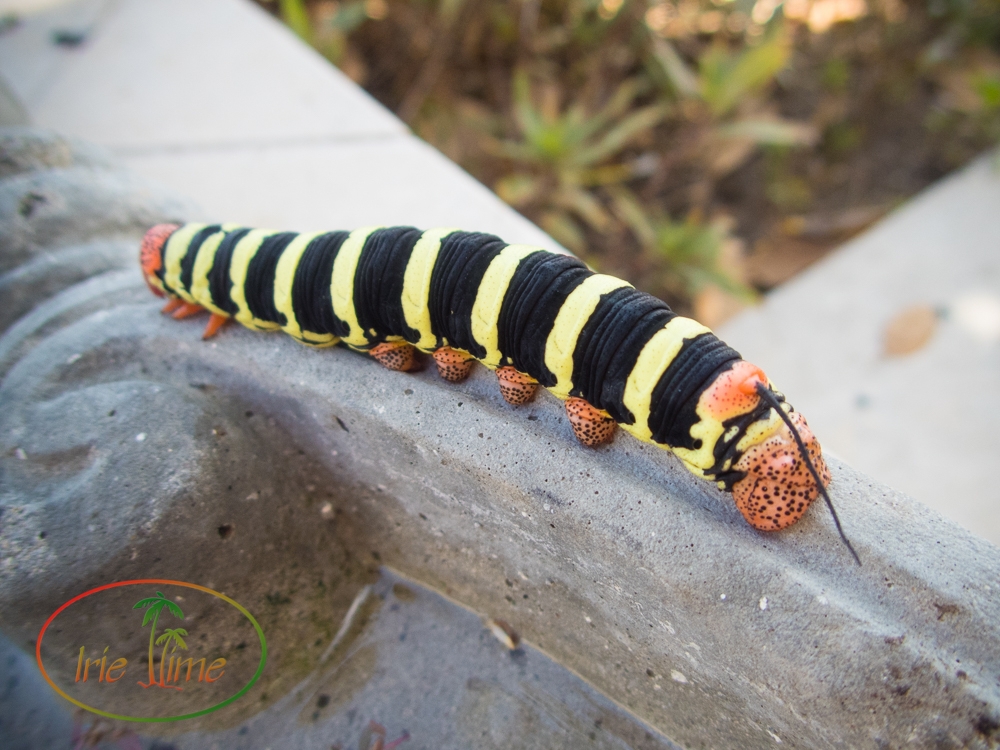 Back on our bikes, we are cruising around the island and are treated to colorful flowers everywhere.  Despite a drought in the islands at the moment, the flowers and plants are gorgeous, no doubt due to the care and dedication of the resort staff.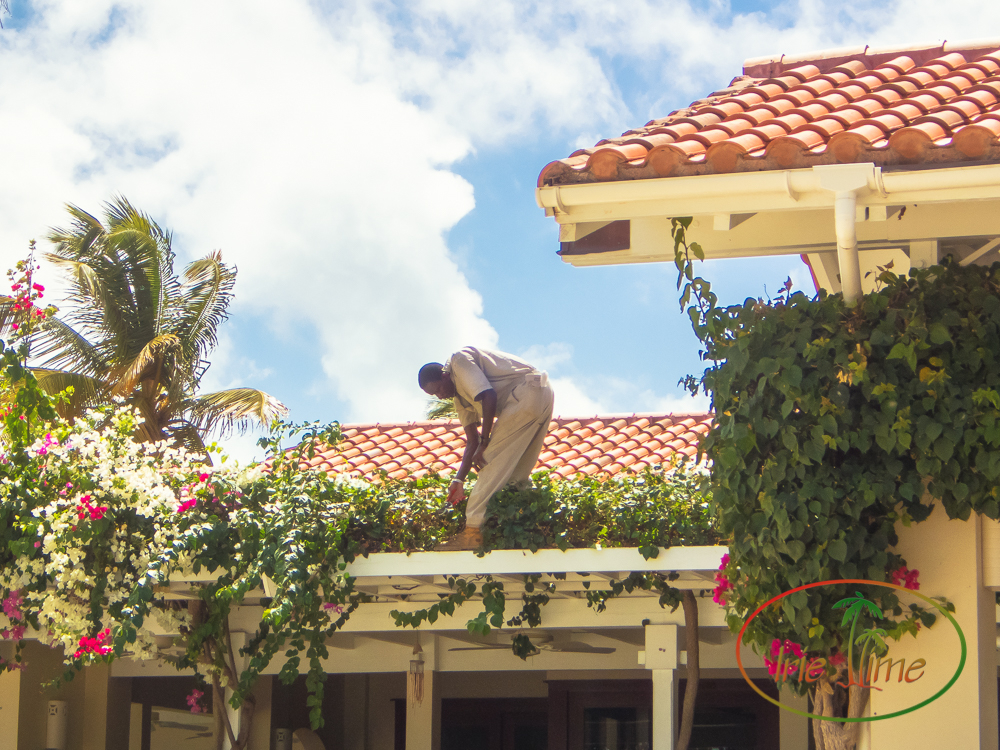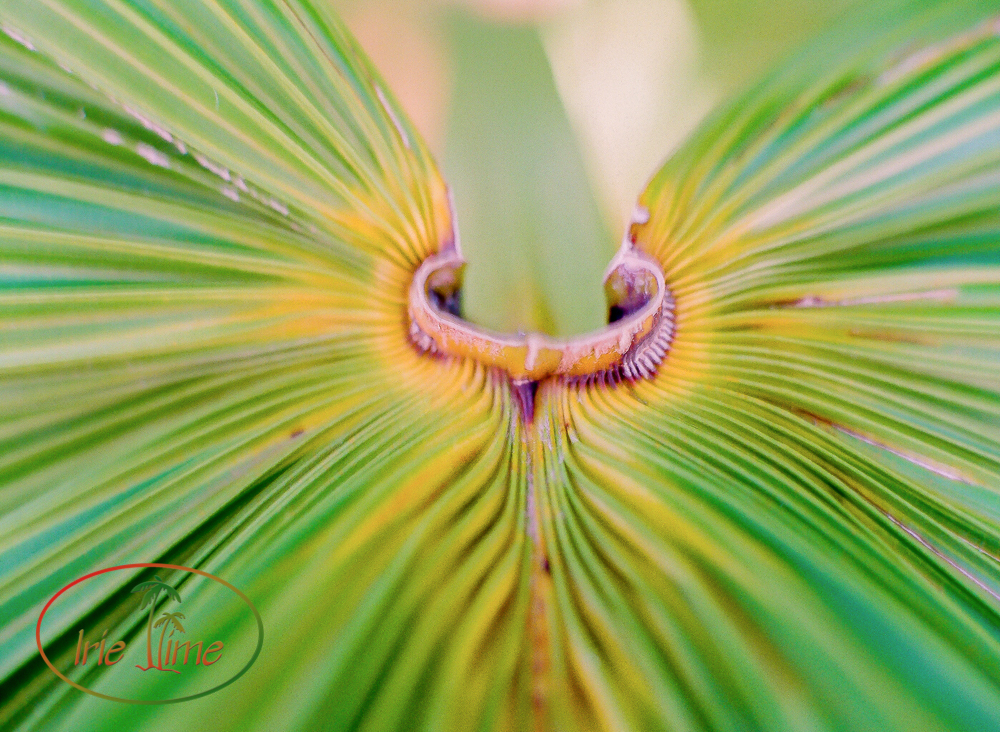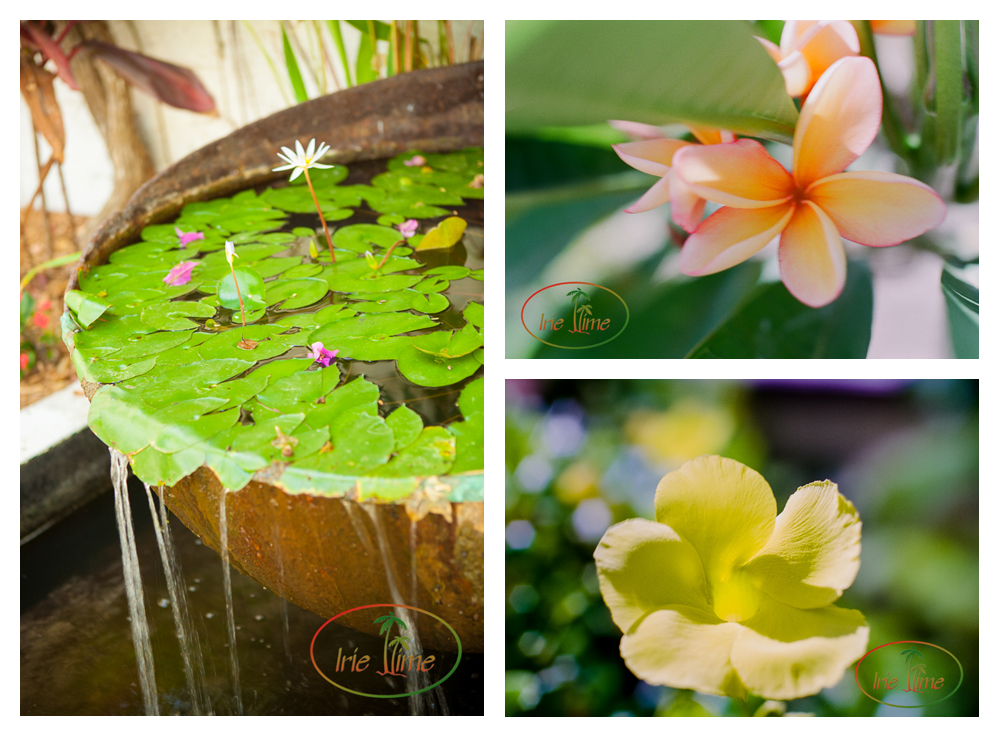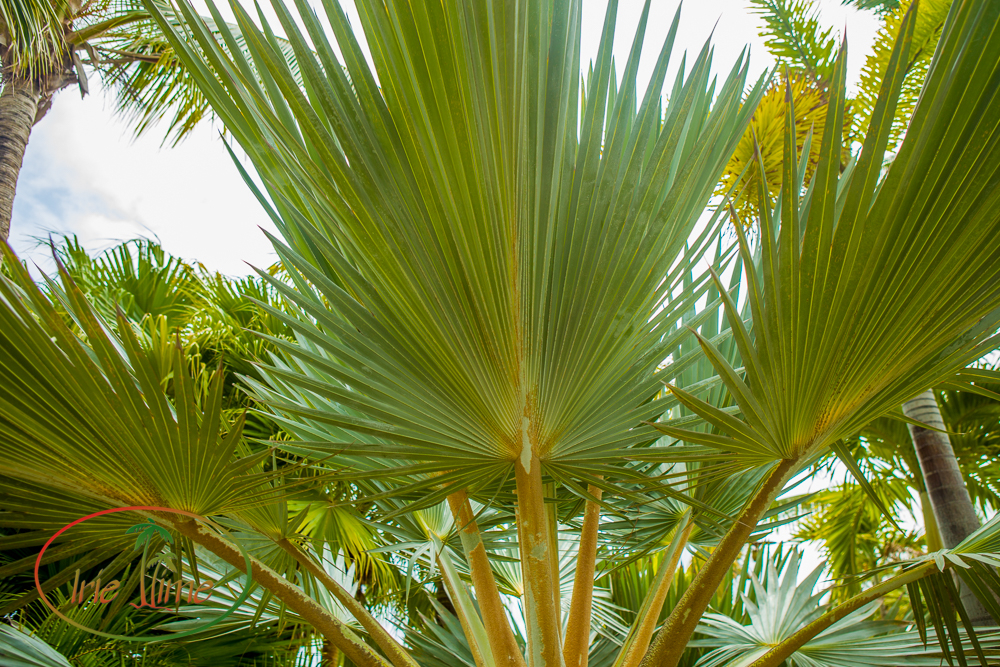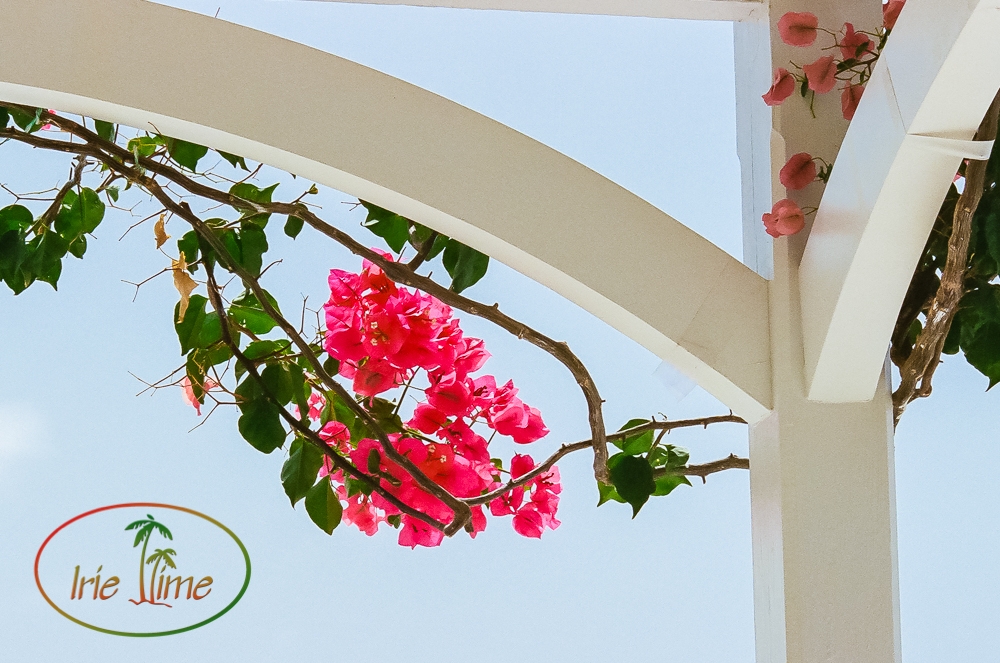 After a long day of touring, the day has come to an end.  The perfect spot to view the sunset is in the Verandah bar, enjoying a cool cocktail courtesy of Darren, while overlooking Jumby Beach.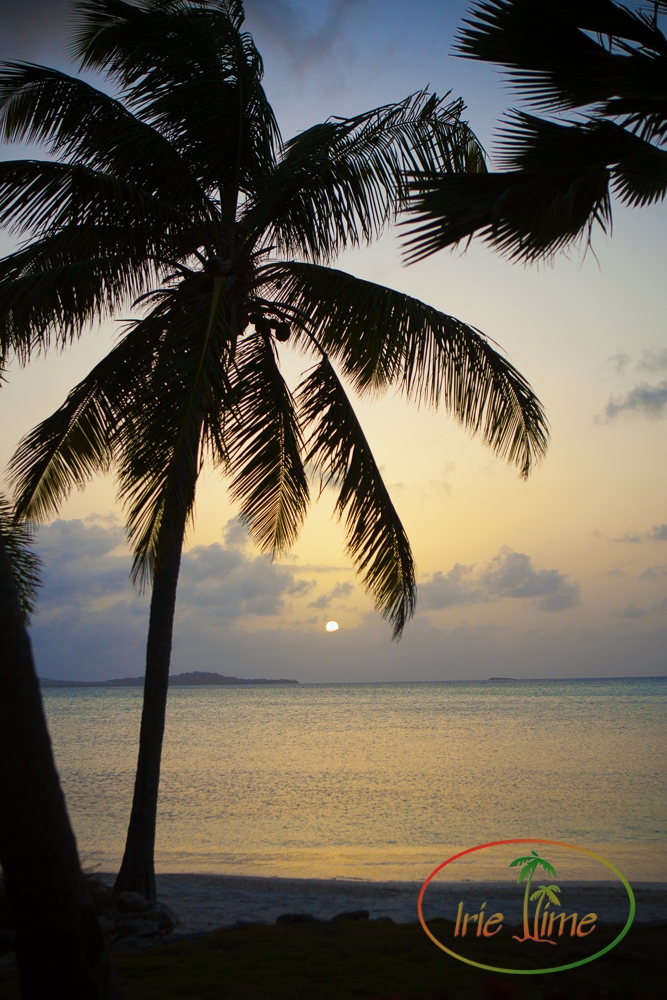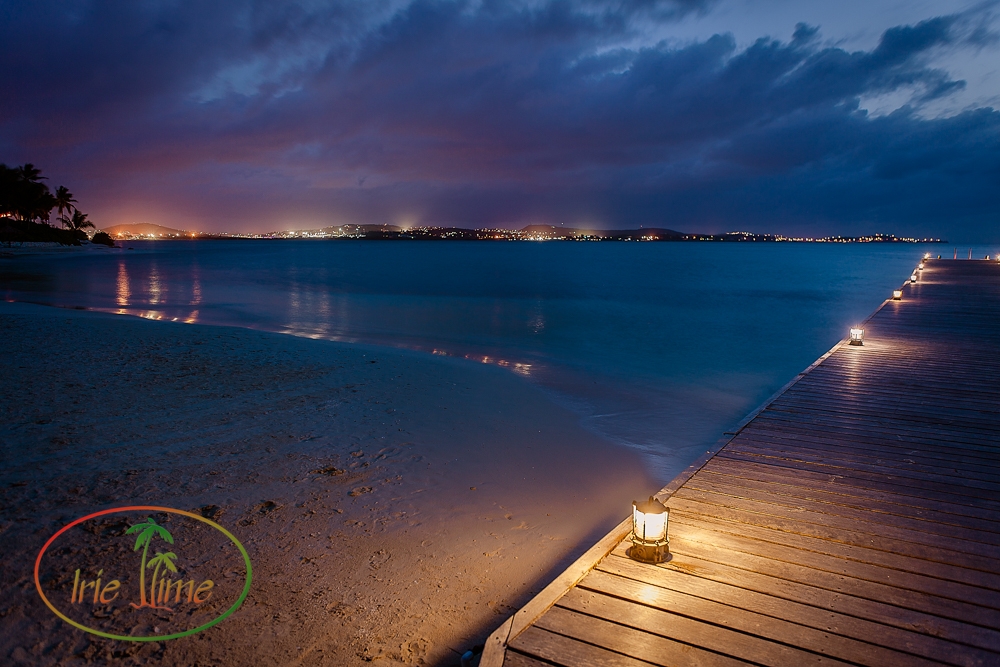 We hope you enjoyed your tour of Jumby Bay Island.  Next up – – the fabulous food and drink of Jumby Bay!  Then we'll explore all the activities offered at Jumby Bay!
If you want to catch up on your Jumby Bay posts, read through them here:
Interested in a trip to Antigua's sister island of Barbuda?  Read our reports here:
SaveSave
All words and images ©2006-2018 Wendy G. Gunderson. Any use without written permission is prohibited. For licensing information, please send inquiries via the Contact page.