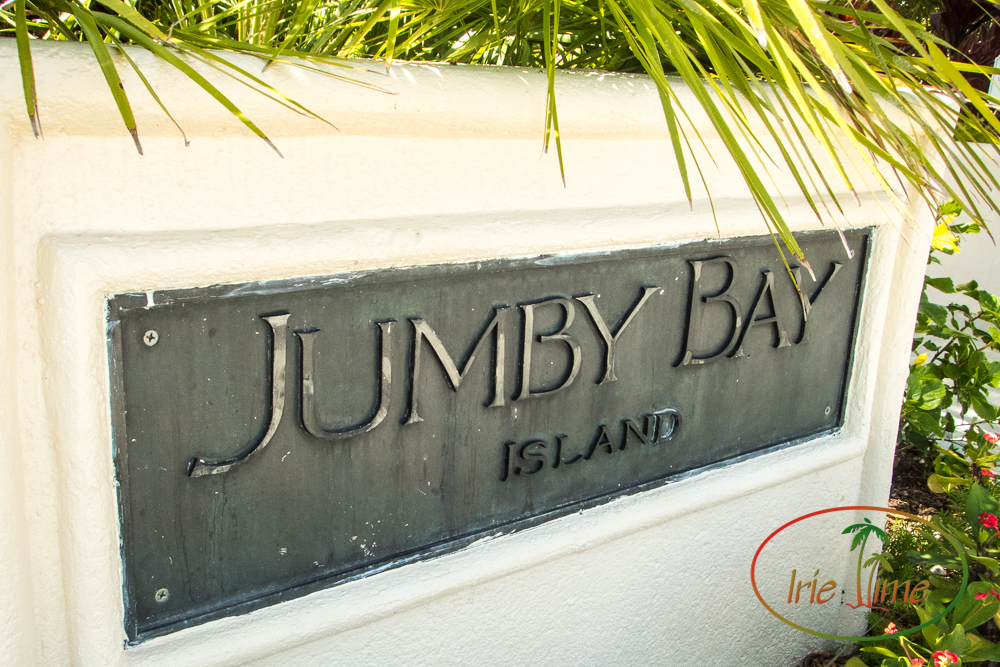 Welcome to Jumby Bay, Antigua! "Welcome" seems far too common a word to express the greeting you get at Rosewood's Jumby Bay.  It's not just a custom upon arrival of guests.  It even goes farther than an expression that they are happy to see you.  At Jumby Bay, it's like a big hug from your favorite aunt or grandmother, who not only is thrilled to see you, but will do everything within her power to make sure you are happy.  That's the kind of welcome you get at Jumby Bay.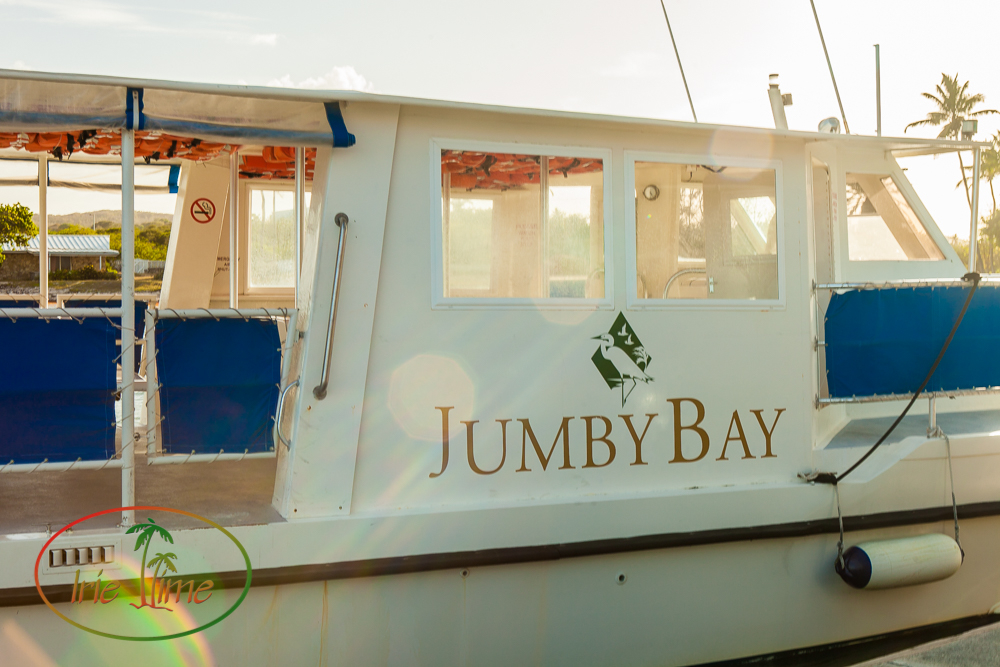 From the moment you depart your airplane in Antigua, you are greeted by a representative to walk you through the process, from getting your bags, to the airport check-in, to the transport to the dock on Antigua, and then on to the island.  Everything is easy.  There are no hassles.  Nothing is delayed.  Everything is ready to meet you.
The ferry from the dock in Antigua to the dock at Jumby Bay is just a few minutes.  We arrived in Antigua on the 4:30 p.m. flight from Barbuda, and arrived at Jumby Bay as they were preparing to take guests on the weekly Thursday evening cocktail cruise.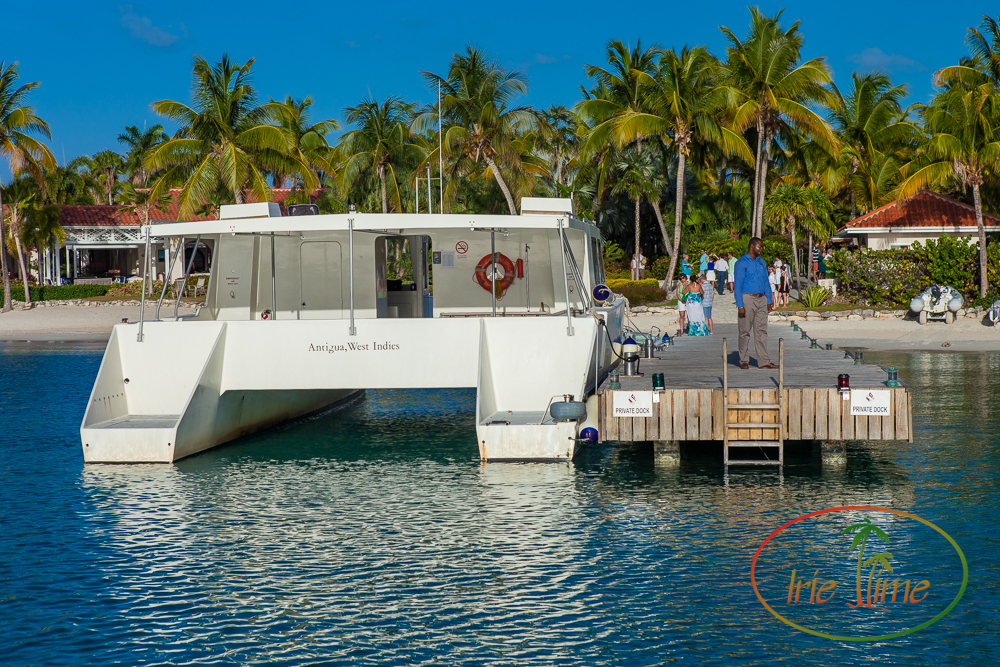 As soon as you arrive, you are greeted by the resort staff, and everyone makes a point of introducing themselves and learning your names.  That welcome cocktail and cool cloth were also greatly appreciated!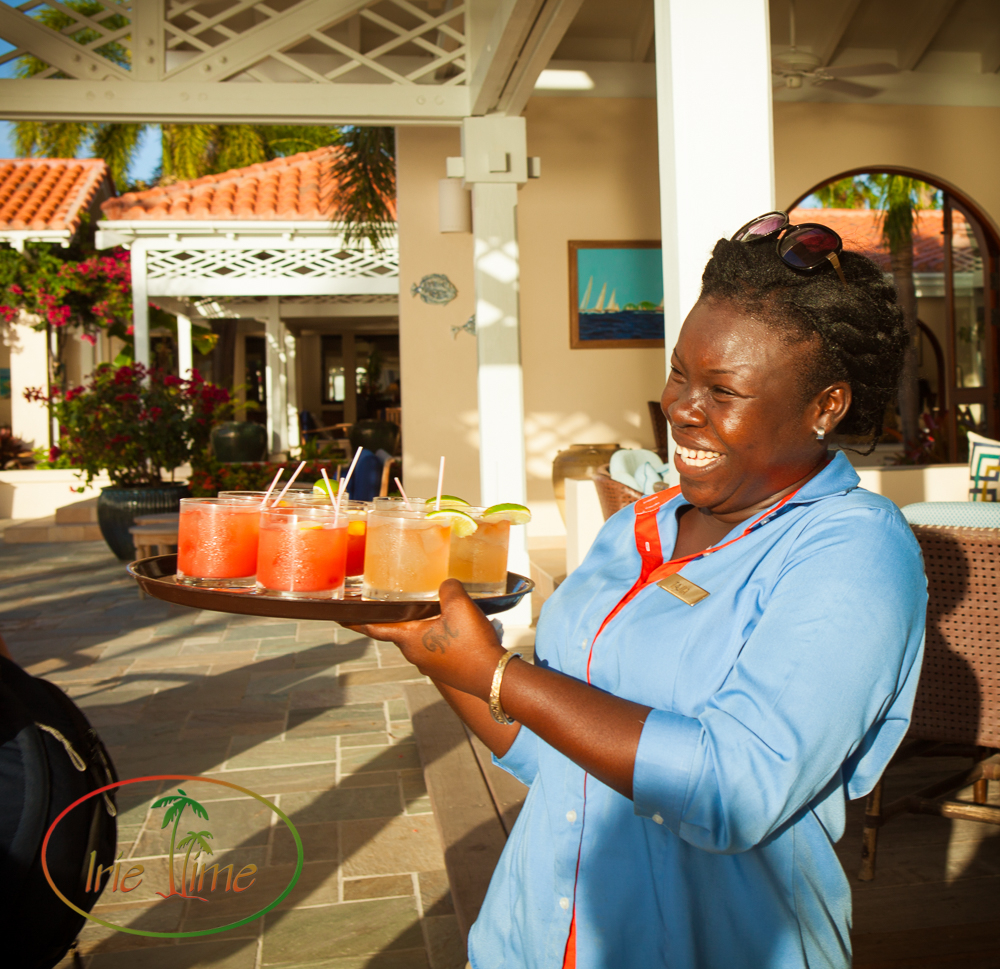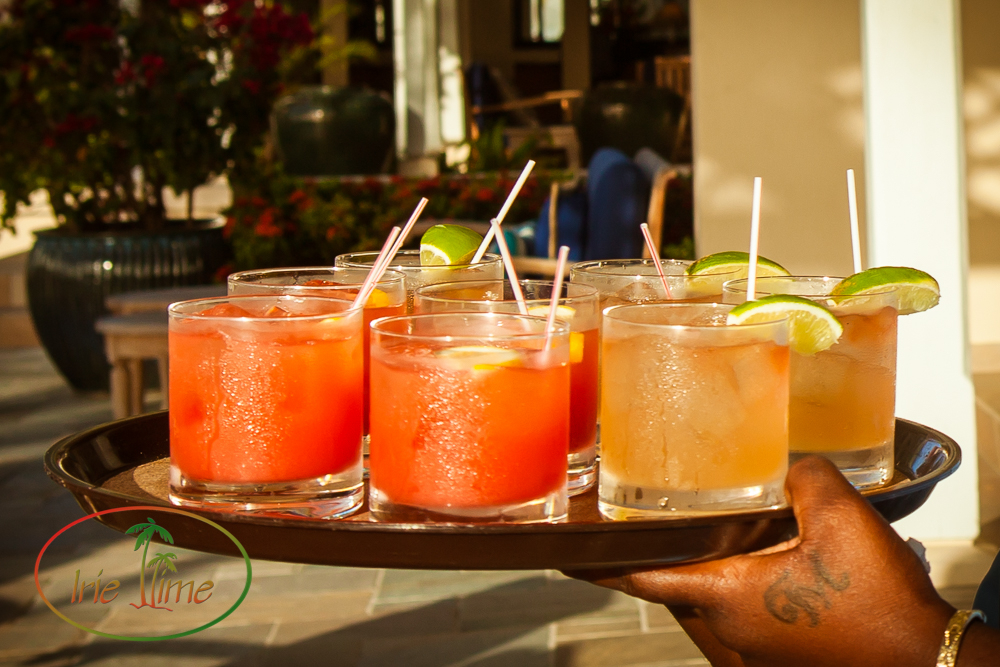 Jumby Bay resort occupies a portion of what was once known as Long Island, just off the northeastern coast of Antigua.  The private island was renamed Jumby Bay Island after the Antiguan word, "jumbee," meaning "playful spirit." The 300-acre island is home not only to the resort, but a number of private residences.  There are no cars on the island.  Guests get around by golf cart or bicycle.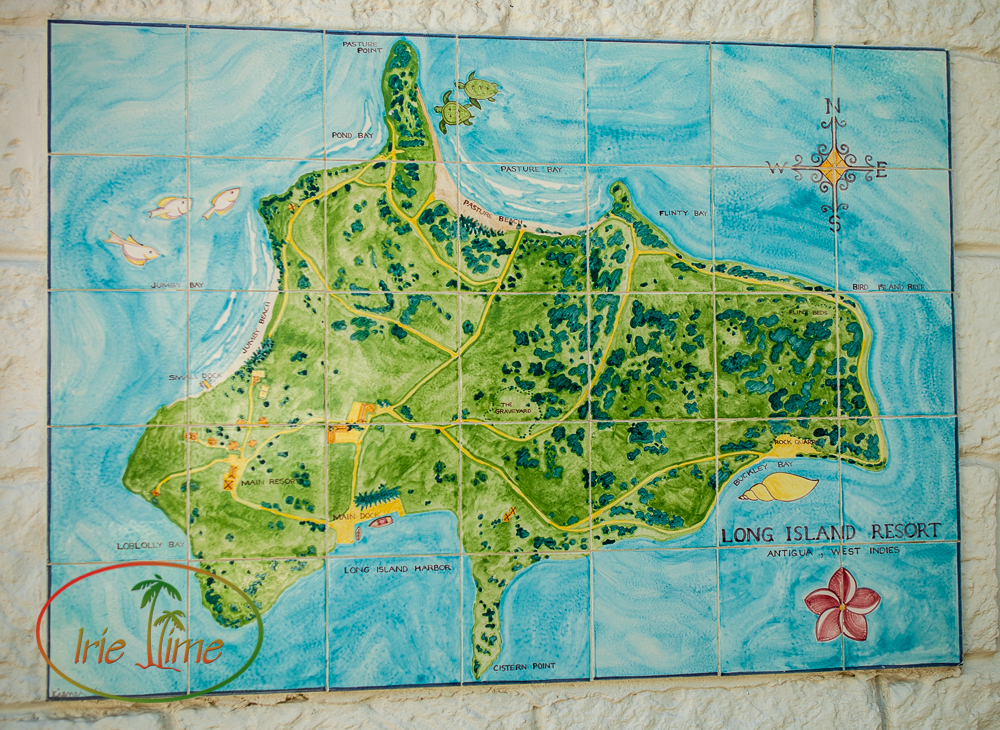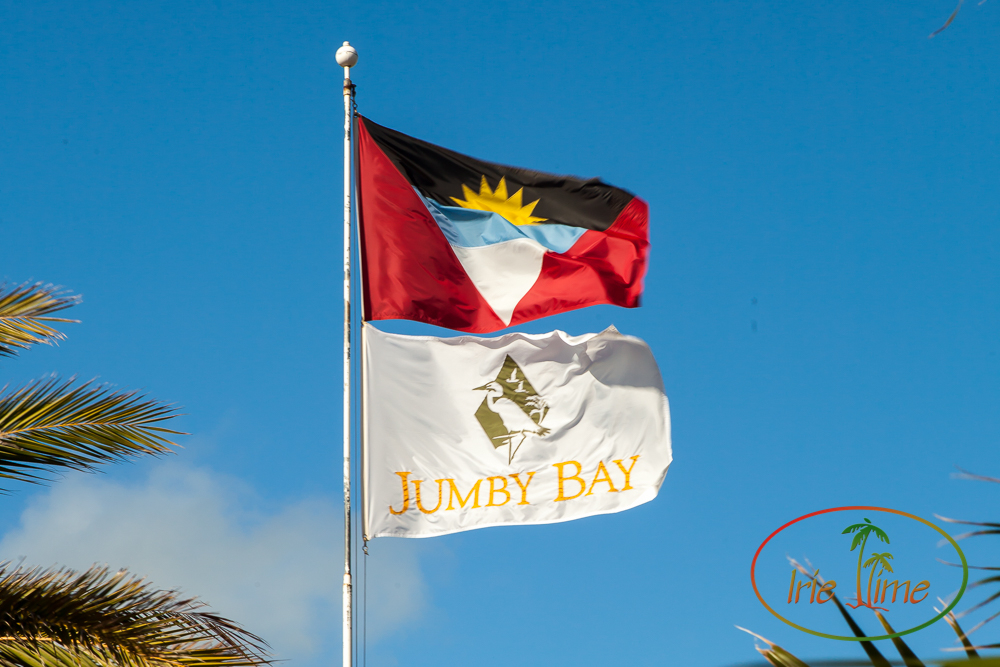 Over the next few posts, we'll take a walk around the resort grounds, peek in at our accommodations, rave over the fabulous food and drink, and explore the many activities offered to resort guests.  It will be easy to see why this resort is a AAA 5-Diamond winner.  It is not long before you get very used to the extraordinary hospitality, and hope that your visit never ends.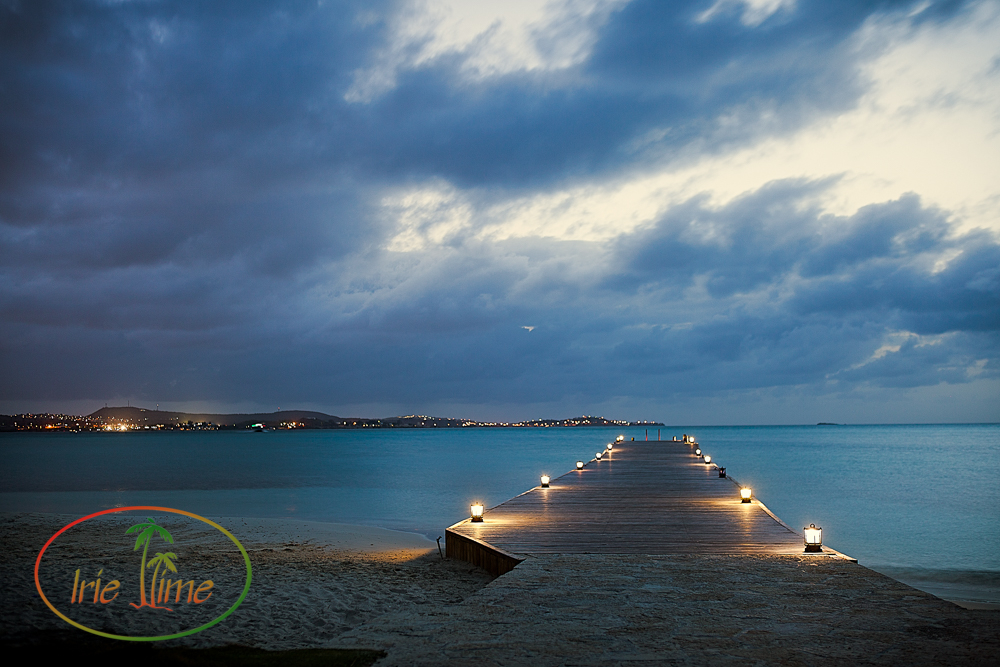 While you're waiting for more posts about Jumby Bay, take a look at our visit to the neighboring island of Barbuda, just a 15-minute flight from Antigua!
Follow our Jumby Bay posts here:
All words and images ©2006-2018 Wendy G. Gunderson. Any use without written permission is prohibited. For licensing information, please send inquiries via the Contact page.