This edition of "What's in My Bag?" is our post-trip report on the camera gear we used for our trip to Eleuthera and Harbour Island in the Bahamas.  I'm changing up the gear I use the more trips we take.  Let's take a look to see what was worth the effort, and what just ended up being dead weight.

I still love my Think Tank Airport AirStream
 roller bag, and I can't think of a better bag for the job.  Once again, we encountered a small plane (this time from Miami to North Eleuthera), and all roller bags had to be checked.  As is my practice, I put my primary camera body plus one lens in my handbag (just to make sure I had something to shoot with in the event of tragedy), and trusted the rest of my gear to the baggage handlers.  It was returned to me without a scratch.  This bag is durable.  Despite how many places I take it, it has performed flawlessly.  The zippers zip, the rollers roll, the handle extends and pulls without twisting, it does everything right. If you have more gear, you can always go bigger, although this bag meets international size requirements.
Just watch the weight.  It's easy to pack this bag full of gear, much more than some airlines permit.  In the front pocket, I had my Mac Book Pro safely inside the  ThinkTank Artificial Intelligence Laptop Bag
, with plenty of room for the necessary cords.
Let's take a look at the gear.  I was working on improving my landscapes this year, so I packed more gear for that goal.

I brought two cameras, my  Canon 5D Mark II
 and my Canon 40D.  I don't always pack a backup camera, but the 40D was packed for another purpose.  I wanted to do some underwater and over-under shots and get better image quality than was available on the GoPro.  Hard cases for underwater shooting are really expensive, worth far more than a six-year-old camera.  I decided to go with a high-quality bag that I could use with other cameras and opted for the Ewa-Marine UB100 Underwater Housing .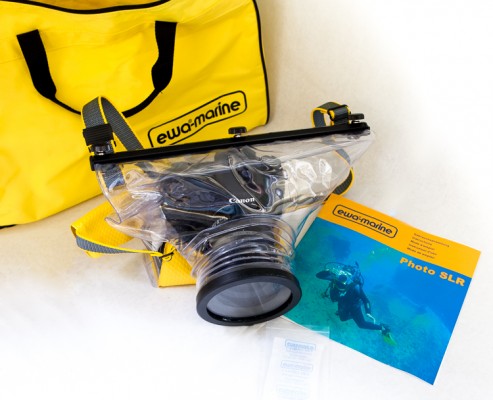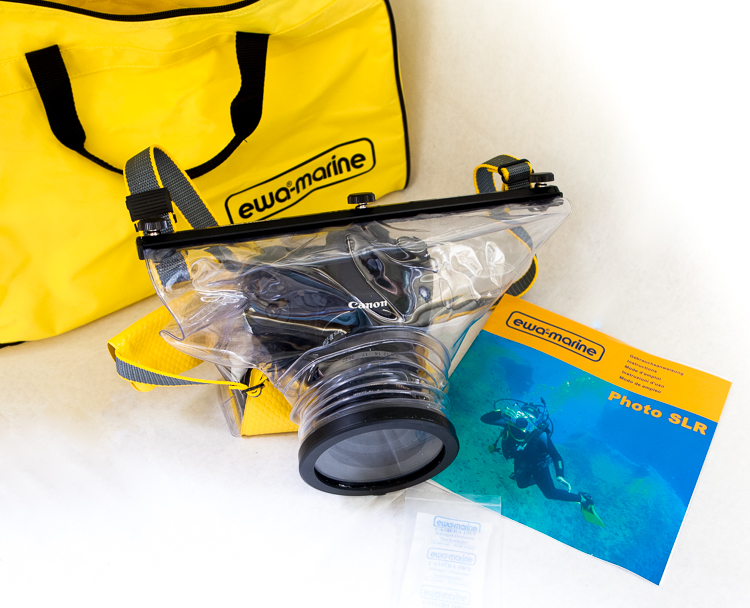 This model accommodates DSLRs with lenses having filter sizes up to 82mm.  I planned to use it with the Canon EF-S 10-22mm
 on the 40D, so it was perfect.  I have used bags for underwater shooting and have had minimal success.  They tend to be flimsy.  This bag was not.  Not only was it manufactured with a double-laminated PVC, it has a glass optical port for better image quality.  The bag is constructed to fit your hand to access the controls, so you don't feel like you are fighting the bag.  It's not cheap, but it's a great compromise between the hard cases which will cost you thousands and the $25 bags which will cost you much more when you have to replace your camera gear.  My over-under shots need work, but it was fun to get out with the kids in the ocean!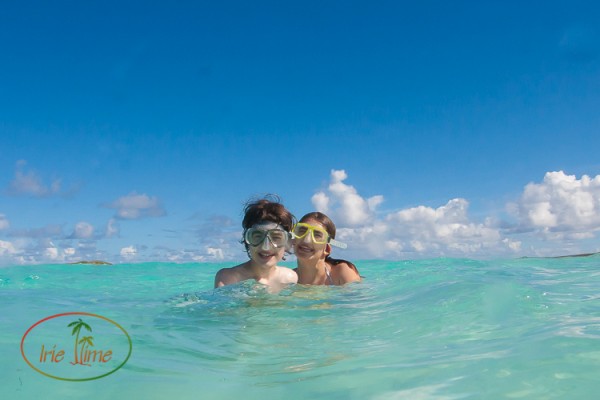 My lens set was pretty much the same as last year with the exception of bringing the  the Canon EF-S 10-22mm
 for the 40D.  I packed the  Canon 35mm f/1.4L
, the  Canon 135mm f/2L, and the  Canon 24-70mm f/2.8L
.  Pulling the data from Lightroom, we can see that I made good use of all my lenses:

The only miss?  I brought the Canon EF 1.4X III Telephoto Extender
 and didn't use it once.  Luckily, it's small (2.8 by 1.1 inches) and lightweight (7.9 ounces), so it wasn't a chore.  I like to have it with me so I can avoid the necessity of bringing my Canon EF 200mm f/2.8L II
.  The extender is only compatible with fixed focal length L lenses 135mm and longer, and on the 70-200/2.8L, 70-200/2.8L IS, 70-200/4L, and 100-400/4.5-5.6L.  You also lose a stop of light, so keep that in mind, but it's a great accessory to have on hand, just in case.

 This year's mission was to improve my landscapes, so I invested in some new gear.  First on the agenda was a better support system.  A new tripod wasn't in the picture this year, but I did get a Gitzo GM5561T Carbon Fiber Monopod at a great price with the Gitzo rebate.  I didn't know if I would like a monopod, but found it far more useful than a tripod.  I use it far more than the tripod because it's easy to assemble and use pretty much anywhere.  It is great for providing stability for video when I want to move about quickly.  I love it!  I tricked it out with the Gitzo G1410.130B "Big Foot", anticipating I would need it for the sandy environment.  It also gave a bit more stability, even on solid terrain.

The monopod is only as good as the monopod head, and I went for the best.  I bought the Really Right Stuff MH-01 Monopod Head with lever release. People gush over gear from Really Right Stuff, and now I know what they mean.  Now I know why people buy these even though they never go on sale or have other rebates or promotions. Their stuff is solid and perfectly machined.  The operation is smooth and once you're locked in, your camera is not going anywhere.  I purchased the lever release plate which is a dream.  It's super easy to open and close.  I am a Really Right stuff fan!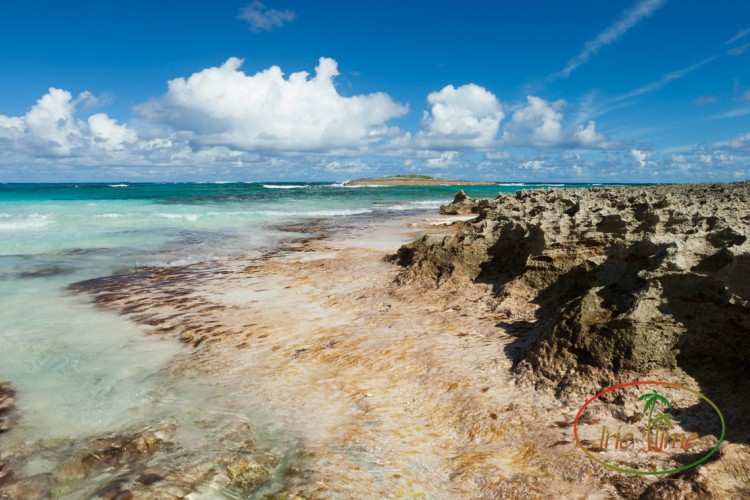 Although I couldn't afford to upgrade the tripod, I did  upgrade the tripod head, which made a huge difference.  I bought the Really Right Stuff BH-30 Ballhead.  The BH-30 is the perfect size for a travel tripod needing solid support.  It operates smoothly and solidly.  It's really hard to describe it, but once you feel it, you'll want one.  If a friend has one you can try out, make sure you have money saved to buy one right away because you will wonder how you ever shot without it.

With landscapes as a priority, I also invested in some new filters.  I have always purchased screw-in filters, with the belief that they were simply easier to use.  I had, and took along, two neutral density filters, the Hoya 72mm Variable Neutral Density Filter and the Hoya 77mm Neutral Density x400 Filter, and two circular polarizers, the B+W 72mm Kaesemann XS-Pro Circular Polarizer MRC and the Tiffen 77mm Digital HT Circular Polarizer.  I love the circular polarizers to cut glare, and the ND filters to smooth out the surf.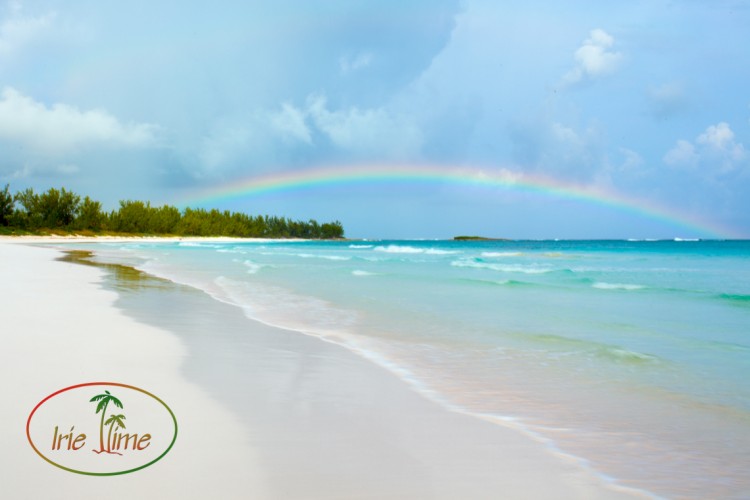 After seeing some amazing shots posted by Singh-Ray on Facebook, I decided to explore some P series filters.  Given that I anticipated doing landscapes, particularly at sunset, I purchased the Singh Ray Daryl Benson 0.9 Reverse Graduated Neutral Density Filter  and the Singh Ray Galen Rowell 0.6 Soft-Edge Graduated Neutral Density Filter. The Galen Rowell is a soft edged, 2-stop ND filter for use when I'm trying to get both the sky and the foreground properly exposed. The Daryl Benson filter is what I call a sunrise/sunset filter.  This 3-stop ND filter has the deepest density at the middle, gradually lightening as you move outward.  The filter allows you to perfect the exposure when the sun is prominent in your images.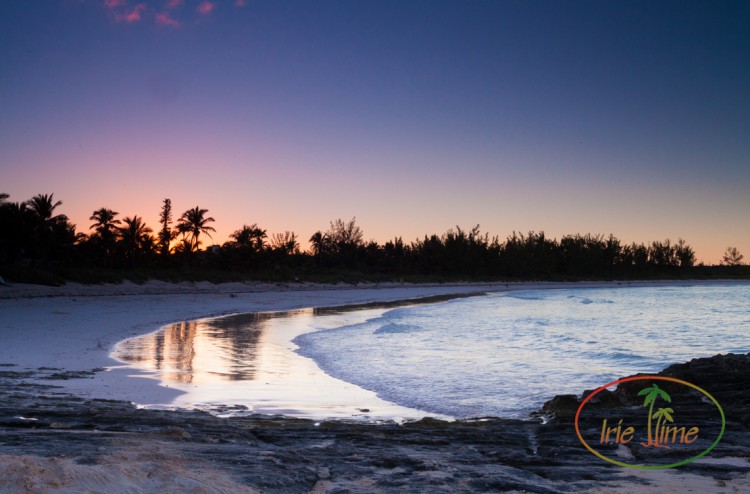 I used the Cokin BPW400 Wide Angle Filter Holder for P Series to hold the filters.  The wide angle filter only holds one filter at a time.  If you want to combine filters, opt for the Cokin BP400A
.

Despite all the sunshine in the Caribbean, occasionally, you need a little extra light.  I shoot our Christmas card photo every year on our trip, so I brought a set of Pocket Wizards, the Pocket Wizard TT1 Mini Transmitter and the Pocket Wizard TT5 Flex Transceiver, and a Canon 430 EX II flash.  It's easy to wirelessly add a pop of flash to brighten up a portrait.  For a good example of the difference, check out this portrait, first without, and then with, flash.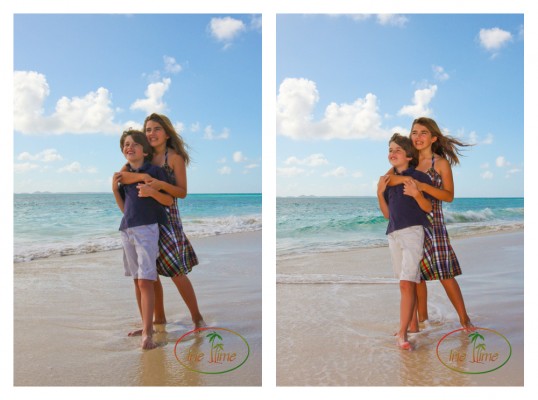 I also took along my Litepanels LP Micro Compact LED Light. This is not the most powerful LED light, but it does what I need it to.  I use it for adding a bit more light in dark situations, as a video light, as a focus light, and as a flashlight in a pinch.

Then there's all the little stuff, some handy, some not so much.  I love my Sekonic L-358 Light Meter with RT-32CTL Radio Transmitter Module and now take it everywhere, even when not doing portraits.  The sun is strong and can pose some tricky exposure situations which can fool the light meter in my camera.  Having a light meter removes all the guesswork.
I used my X-Rite ColorChecker Passport  to get the color right and make it easier to do color correction when I got home.  I'll admit that I didn't use it everywhere, but wish I had.  It made it easy to nail the skin tones on the portraits.  It also allowed us to do an accurate comparison of the color of beaches we have visited throughout the Caribbean.  Read about it here!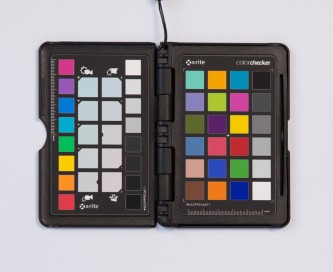 I brought my GiSTEQ PhotoTrackr Mini DPL900 but didn't use it once.  I guess GPS really isn't a priority to me.
I used my Zoom H1 Portable Digital Recorder with Redhead Wind Screen to record some waves and some live music while we were on the island. It is far superior to the small internal mic on the camera.
Bringing the Think Tank Pixel Pocket Rocket (for CF cards) and Think Tank Pee Wee Pixel Pocket Rocket (for SD cards) was a no brainer.  They go wherever my cameras go.
I brought my Cowboy Studio Timer Remote Control and used it for long exposure shots of the stars at night.  If I could handle more mosquito bites, I would have used it more.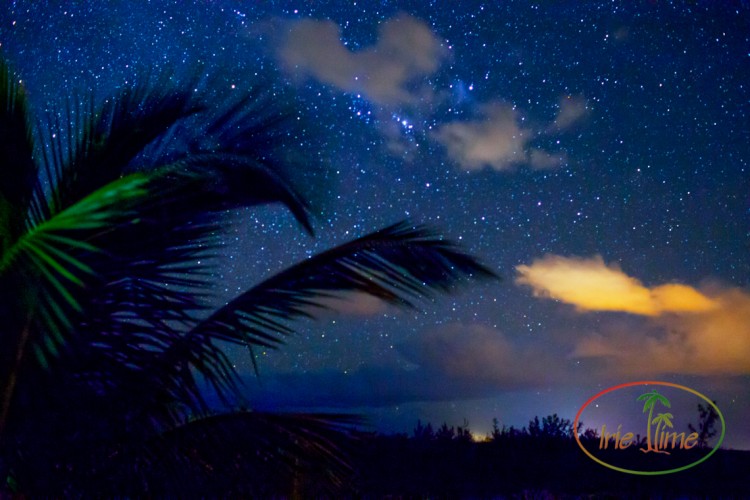 I brought the Hoodman HoudeLoupe 3.0 and used it from time to time while shooting on the beach.  It cuts the glare so you can see what's going on on the LCD screen.
My choice for power is Eneloop.  I have since bought another 16 of them so I can use them wherever we need AA batteries in the house.
I once again packed our set of drybags from Sea to Summit.  They come in all different weights and sizes.  I had the 4L  Lightweight Dry Sack
 (yellow) for my camera, a smaller version (orange) for the GoPro accessories, and a Big River 35 Liter Dry Bag
 (green) for snorkeling gear.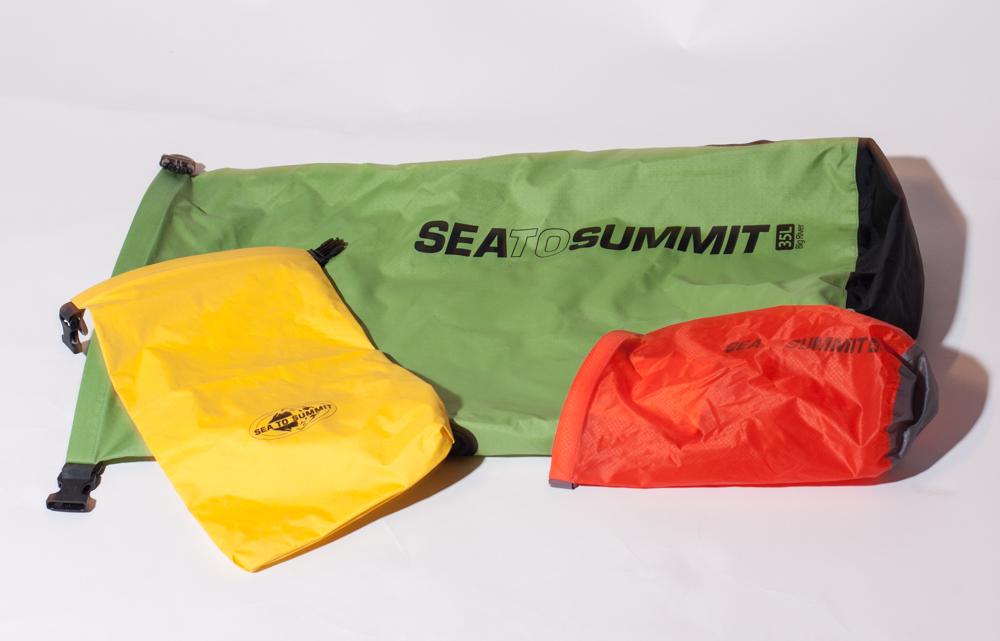 Overall, I was far more streamlined for Eleuthera, and happier with my choices.  There were only a few duds in the bunch.  There is one sad note from our trip.  The underwater seal on our GoPro failed, causing its demise.  Unfortunately, there is no footage of our encounter with a barricuda while snorkeling off French Leave Beach.  However, I am excited at the June release of the Olympus TG-3 Waterproof 16 MP Digital Camera ! Next trip — we return to our favorite island,  Anguilla!
NOTE: To offset the cost of this website, My Irie Time is a participant in the Amazon Services LLC Associates Program, an affiliate advertising program designed to provide a means for sites to earn advertising fees by advertising and linking to Amazon.com. We are also participants in the B&H Photo Affiliate Program, which provides commissions for sales linked by this site to B&H Photo Video.  
All words and images ©2006-2018 Wendy G. Gunderson. Any use without written permission is prohibited. For licensing information, please send inquiries via the Contact page.