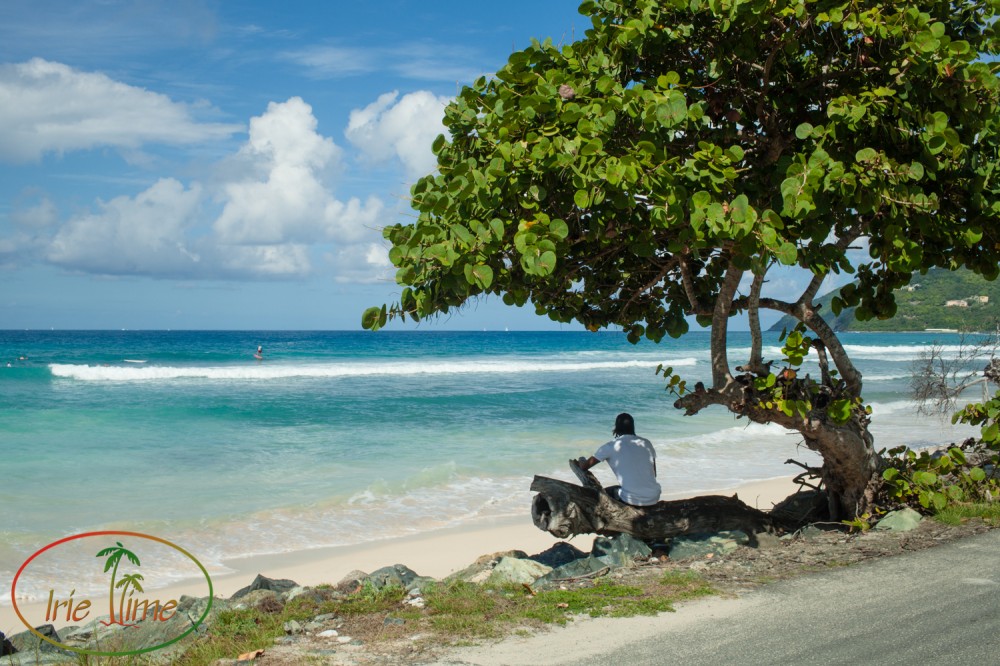 Part Three of our BVI trip report takes us to Tortola, or more accurately, Beef Island and Tortola.  When you fly into Terrance B. Lettsome Airport in Tortola (Airport Code: EIS), you are actually flying into Beef Island, a small island just east of Tortola.  The two islands are connected by a bridge.  Beef Island is home to Trellis Bay, within throwing distance of the airport, where you can catch a boat to other islands.  Trellis Bay is also home to a number of shops and restaurants worthy of a special trip themselves.  On our nine-day trip, we visited Trellis Bay several times to shop, eat, and knock down a "Dark and Stormy" at the Trellis Bay Cybercafe.  We went to the east end of Tortola on our first full day on the island to stock up on groceries.  We rented a car later in our trip and spent a day driving around Tortola.  We only scratched the surface of this island loaded with interesting places to see.
First, let's stop in Trellis Bay.  On either side of the dock, you will find shops and restaurants.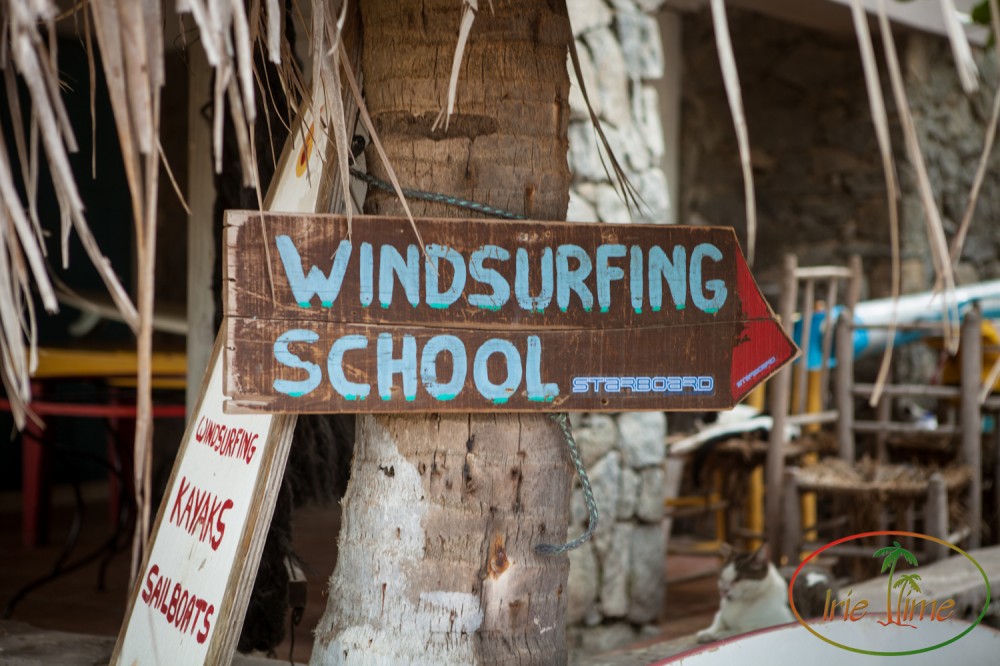 Our first stop, and what turned out to be one of our favorites, was Aragorn's Studio.  Aragorn is an artist native to Tortola, whose work has been exhibited all over the world.  While walking through his shop, you will see a wide variety of different items, including woodwork, pottery, and metalwork.  Aragorn is perhaps best known for his brilliant metal sculptures called "fireballs."  Fireballs are made from large steel buoys that have reached their useful life on the ocean.  The buoys are then carved by Aragorn with elaborate designs, filled with wood and paper, and then ignited for a spectacular display.  The fireballs are central to monthly full moon parties on the island.  Although we were not there for a full moon, we were able to see them in use.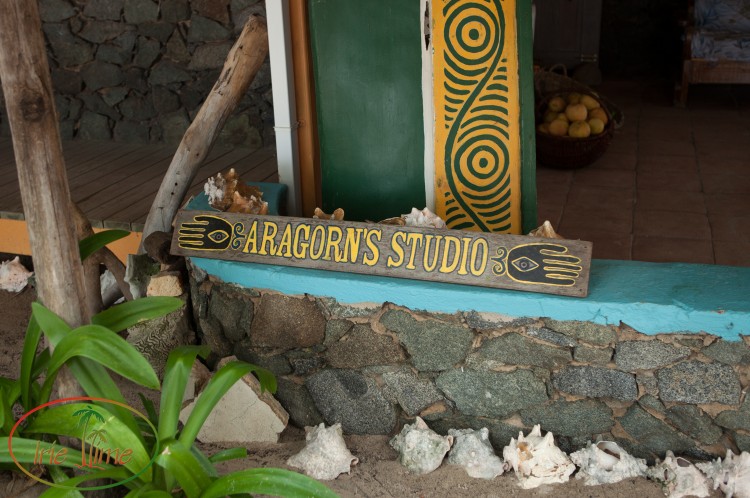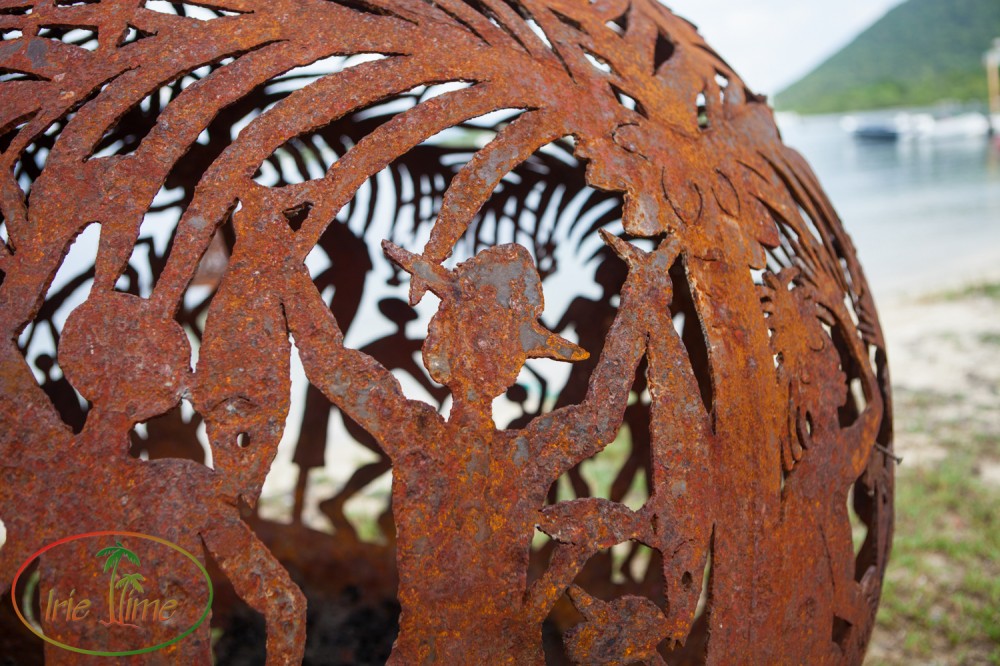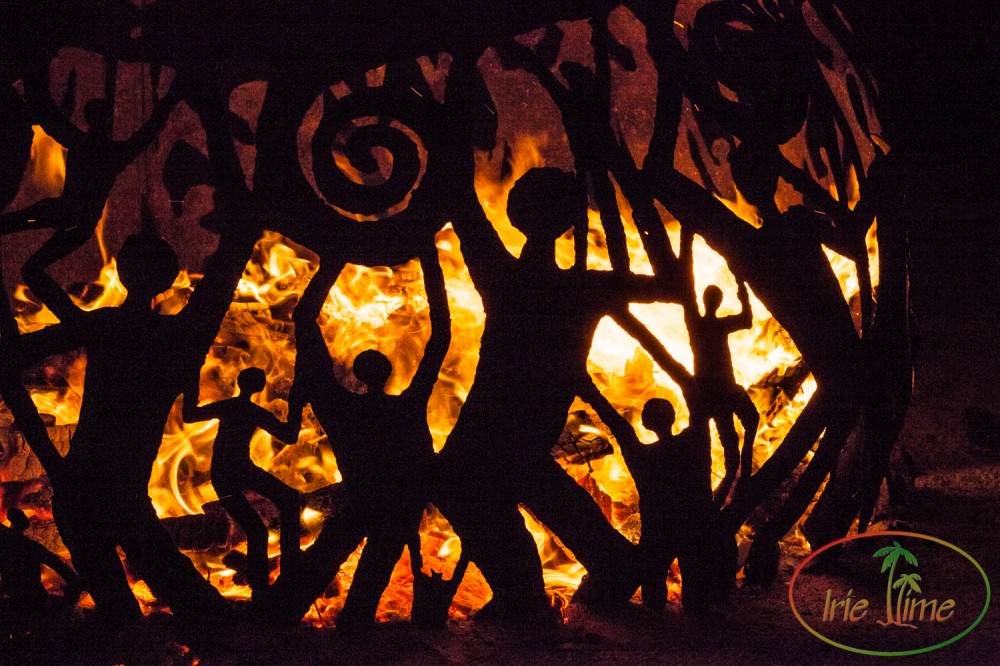 While in Trellis Bay, be sure to stop at Trellis Bay Cybercafe.  They make their "Dark and Stormy" with their own homemade ginger beer.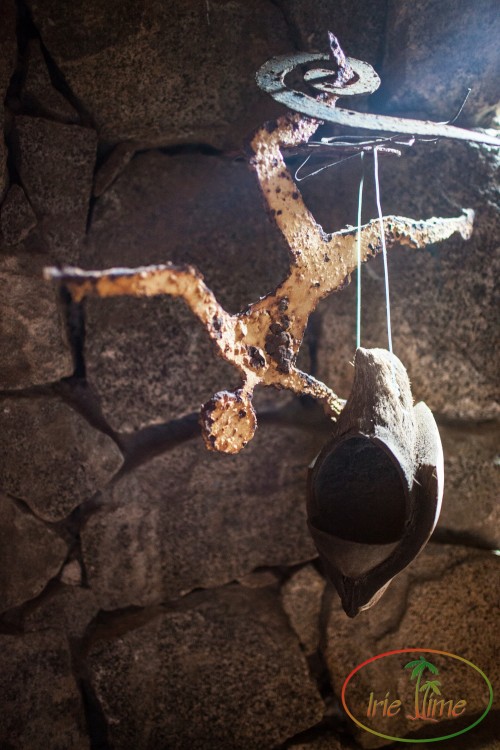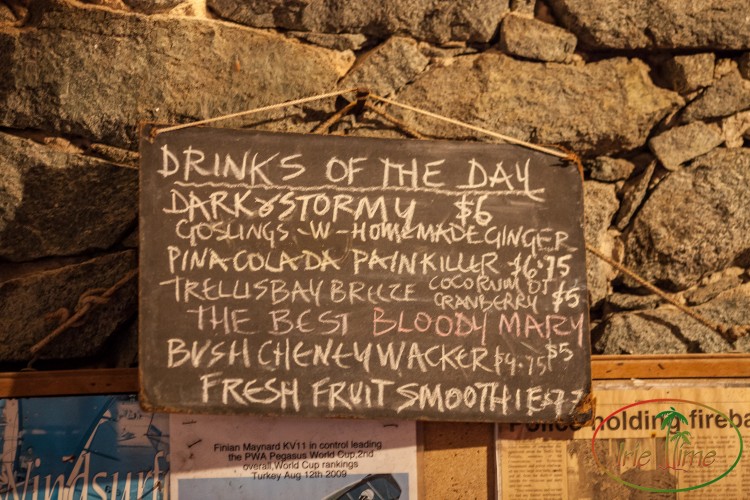 Time for our day trip to Tortola!  Tortola is the largest and most populated island in the British Virgin Islands.  To describe it as "hilly" is an understatement.  Tortola's highest point is Mount Sage at 1,740 feet.  You will not get from one side of the island without going up, and eventually down, rather steep and curvy roads.  I would not recommend navigating Tortola's roads with any alcohol on board.  Your full attention needs to be on the road, particularly on those hairpin uphill turns where even our 4WD Jeep had some difficulty.  We began heading west into Road Town, went to the far eastern end of the island, and then returned along the north shore.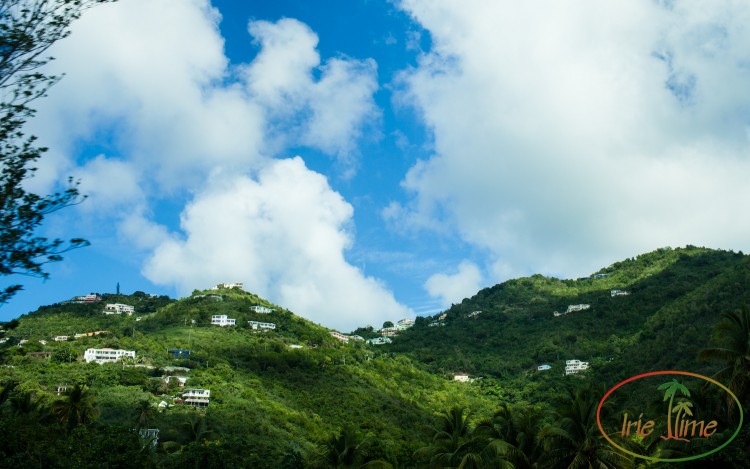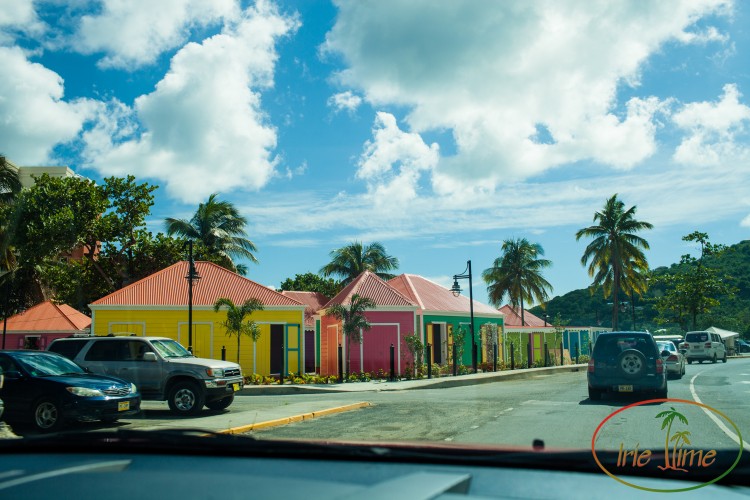 After driving a bit, we decided to pull over and take a look around – and just happened to be in front of a beach bar known for its spirited full moon party, Bomba's Surfside Shack.  Located on Cappoon's Bay, Bomba's overlooks some spectacular beachfront with waves that draw surf aficionados from all over.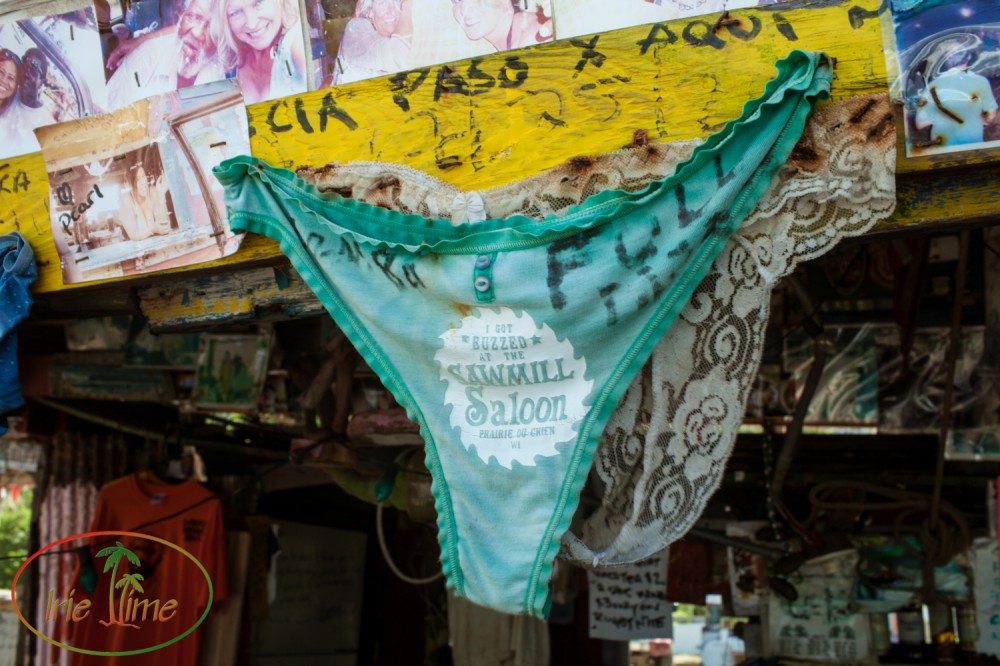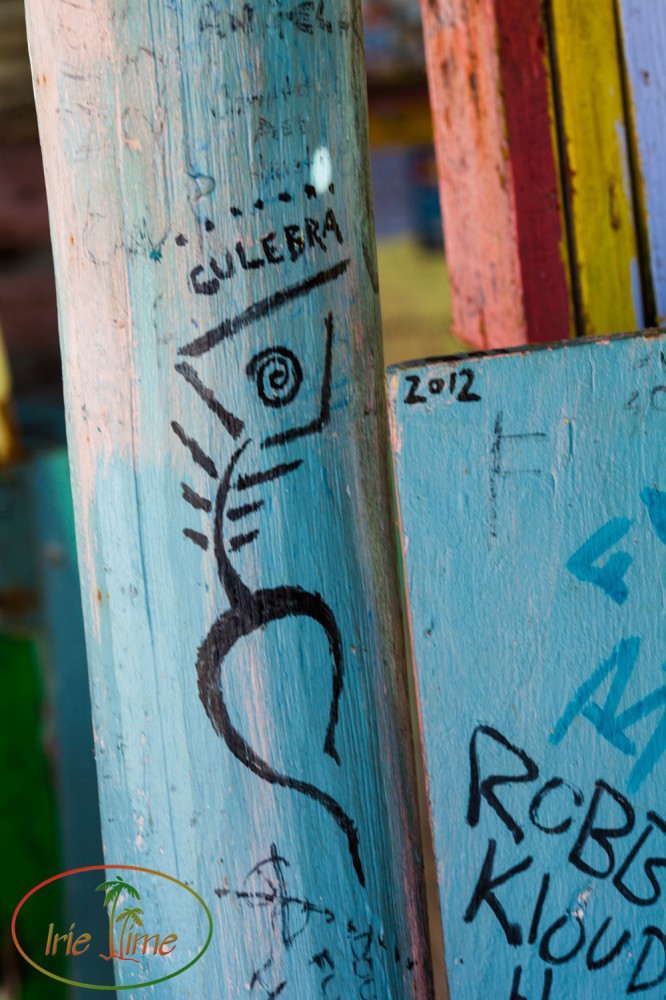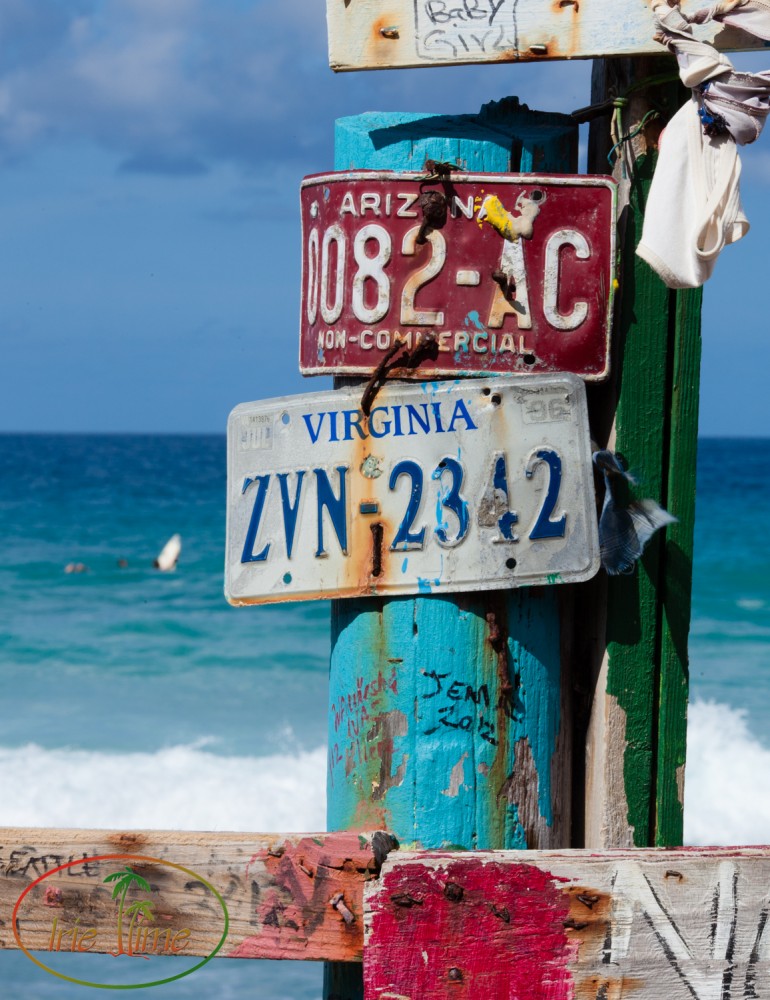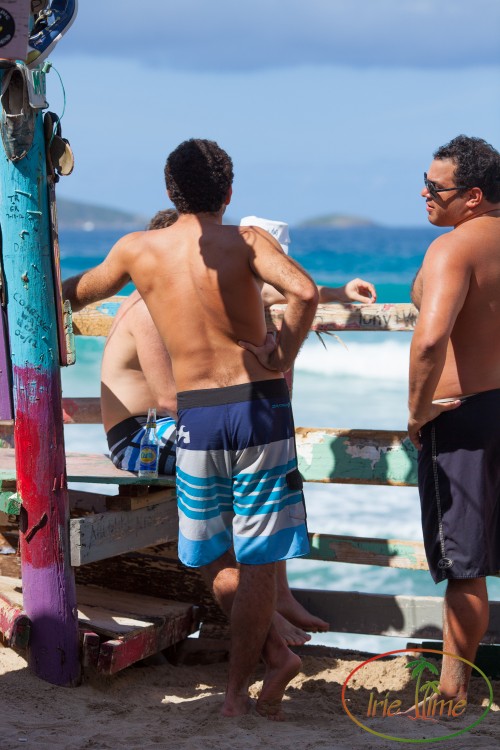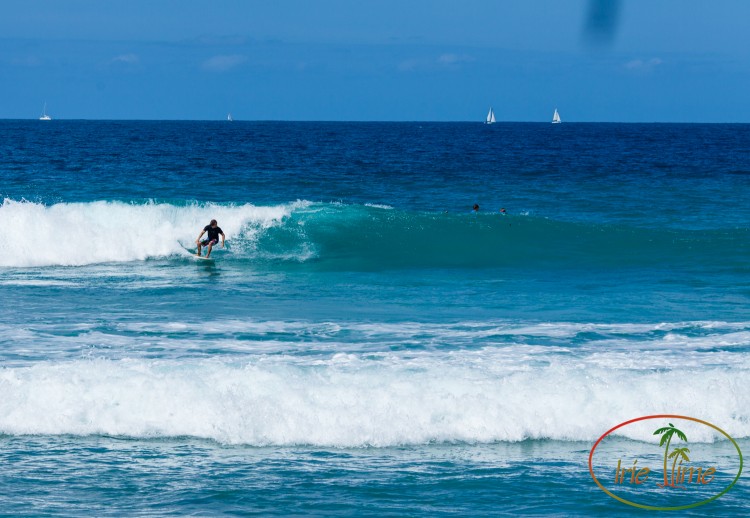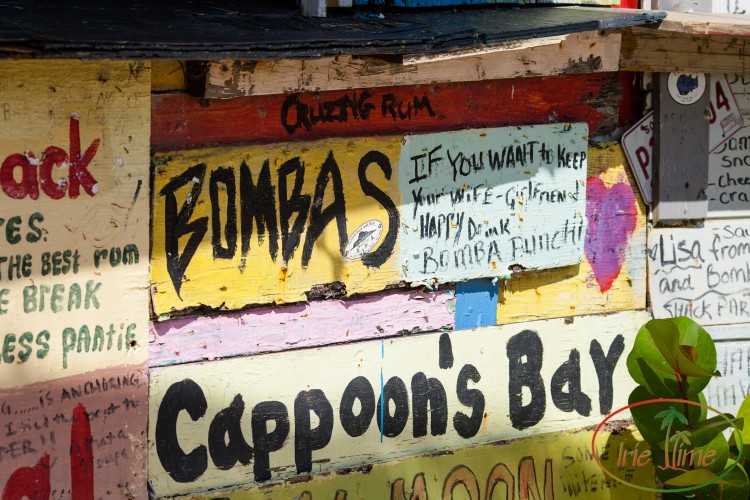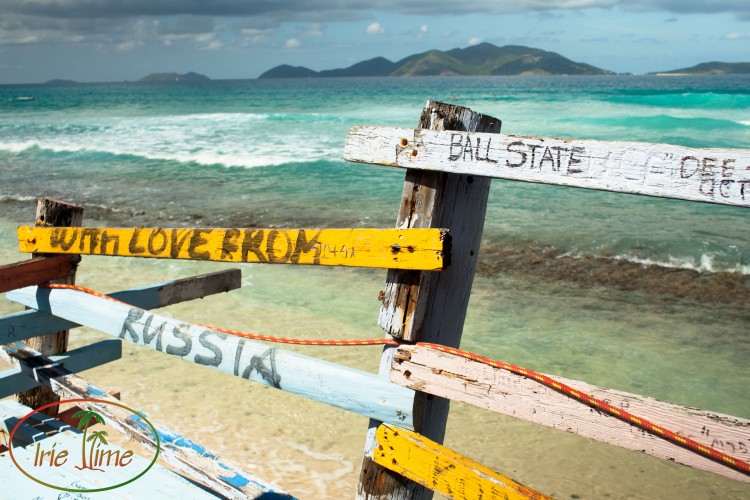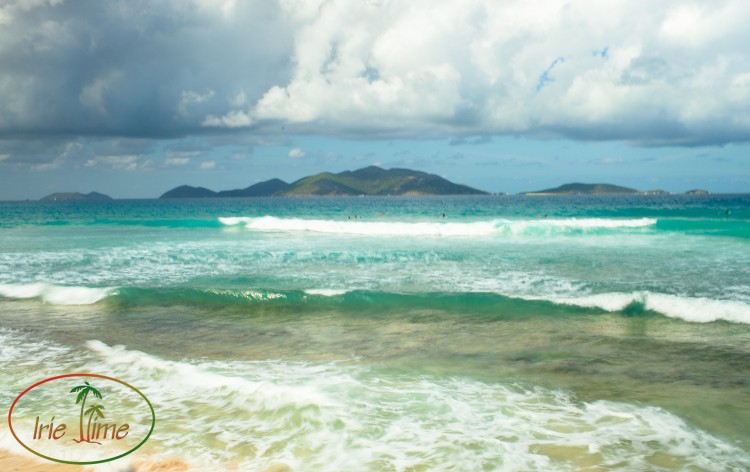 Next on my must-do list was Cane Garden Bay, just a bit east of Cappoon's Bay.  Cane Garden Bay is home to a number of attractions. Our first stop was Myett's Garden & Grille for a bit of lunch and some lovely views.  Myett's was celebrating its 20th anniversary, and was featuring live music and special events throughout the weekend, but Myett's regularly features local music for guests to enjoy.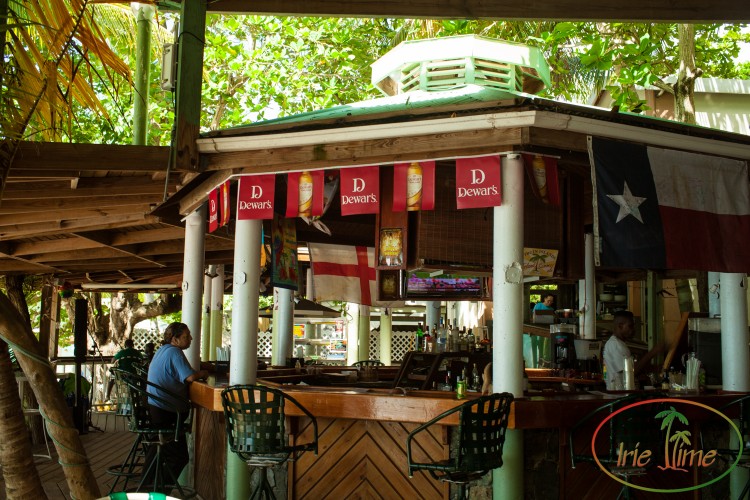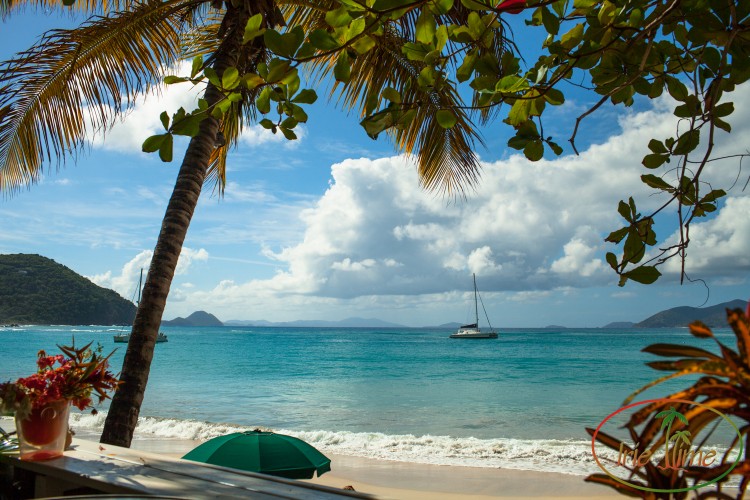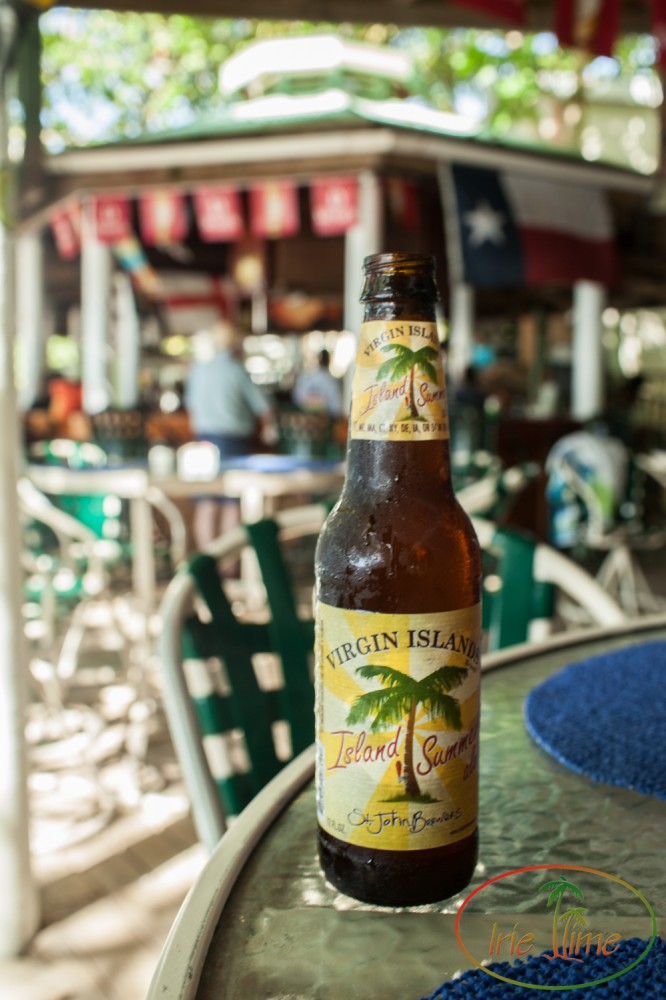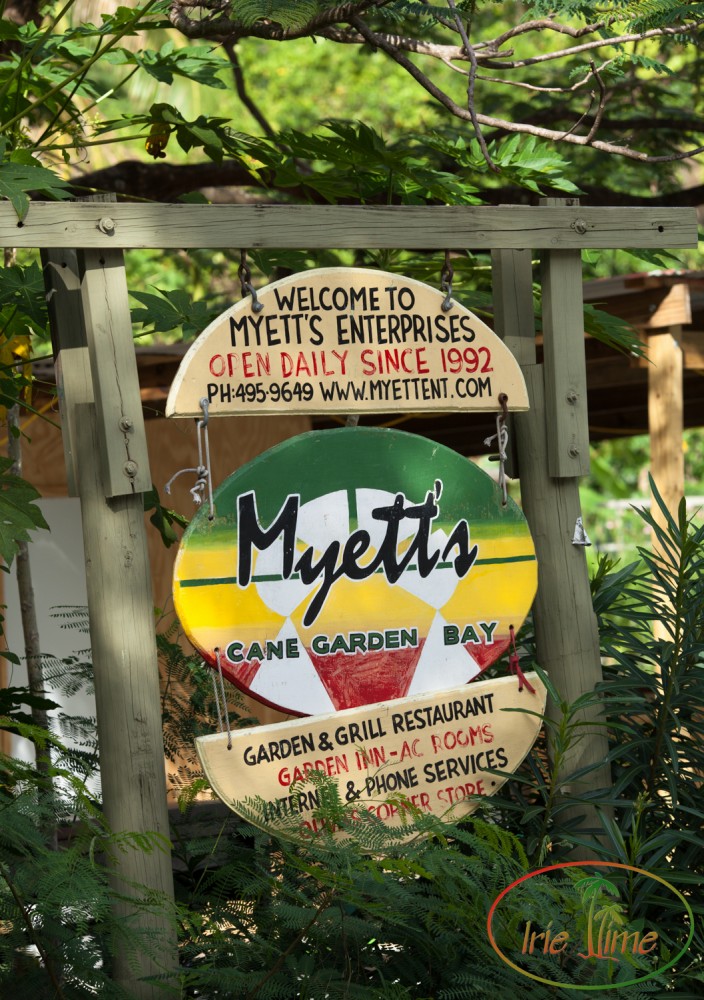 Walk out to the main road and back west a bit.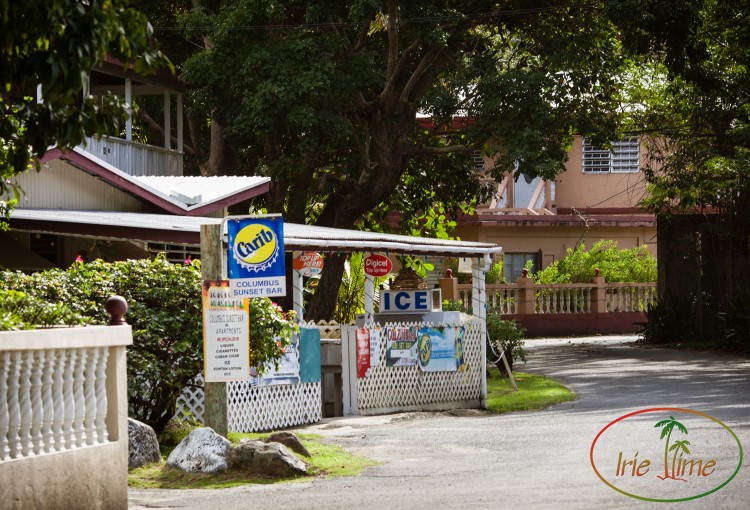 Soon you'll find your way to Callwood Distillery.  Rum has been distilled and blended by the Callwood family for more than 200 years in Tortola.  Callwood produces sugar cane rum, aged in oak barrels.  It claims to be the Caribbean's oldest continuously operating pot distillery.  Unfortunately, in November, you won't see distilling in action.  If you visit between March and August, you may have a chance to see the full operation.  But you can always take a look around and pick up some rum you will find no where else.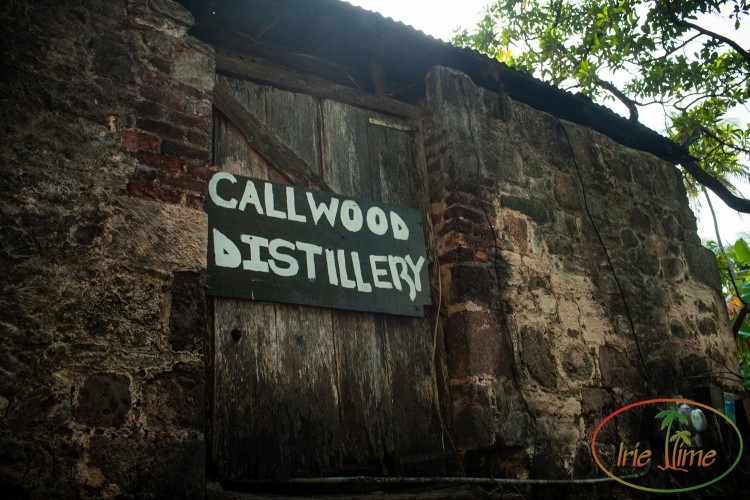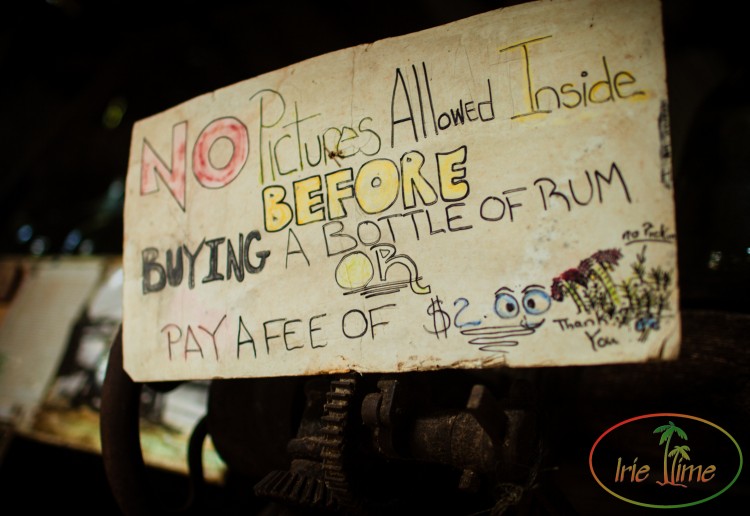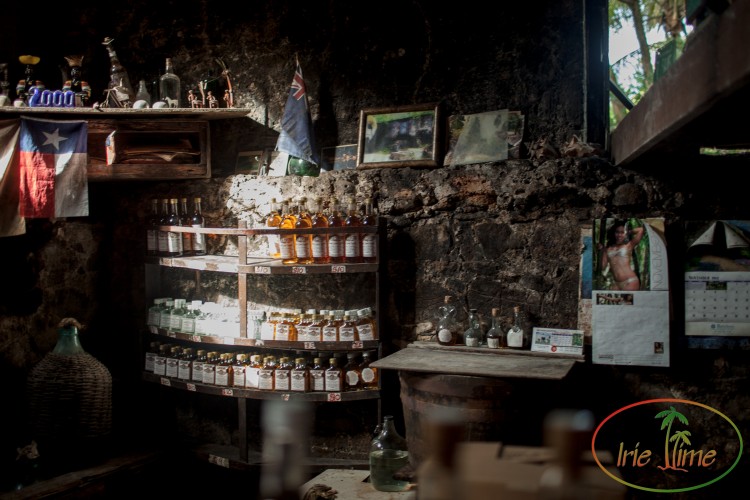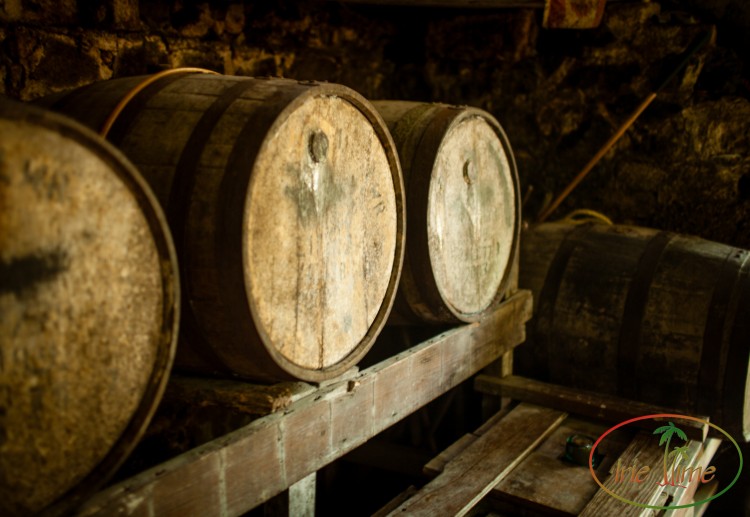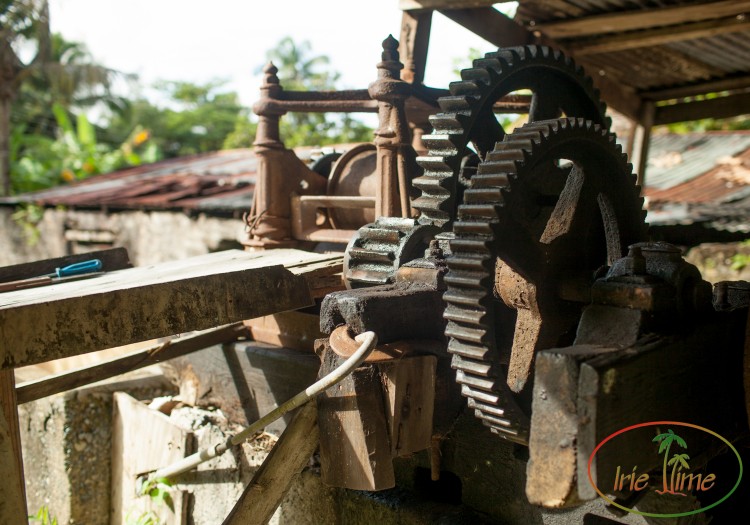 Select a few to take home, ranging from the 10-year aged rum to the "Panty Remover." "Panty Remover," with its sweet and smooth taste, is called such as it tempts young women to overindulge and part with some of their clothing, not realizing the extent of their indulgence.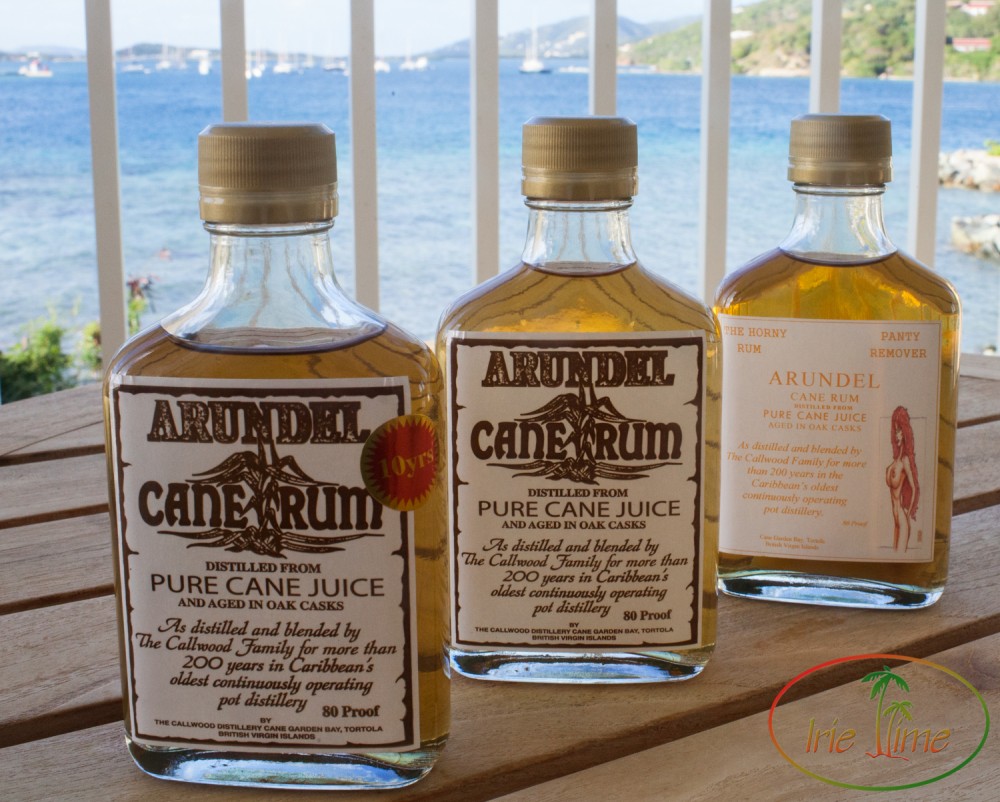 Head back to Myett's and you'll stumble across GreenVI Glass Studio.  GreenVI  is a non-profit organization dedicated to recycling and other green projects in the islands.  GreenVI's Glass Studio takes used bottles and transforms them into beautiful gifts.  There is a selection of pendants, paperweights, and other creations from which to choose, however, if you ask, you can be treated to a made-to-order special creation.  We had already picked out two lovely turtle pendants when our host offered to make one to our daughter's specifications and we were able to watch to whole process.  We watched as she transformed a few pieces of glass into a gorgeous pendant.  It is really worth a visit, and proceeds from sales go toward more green projects on the island.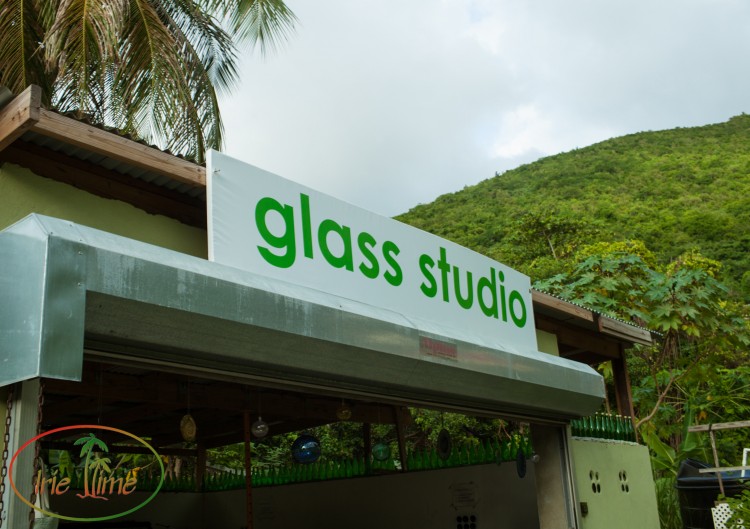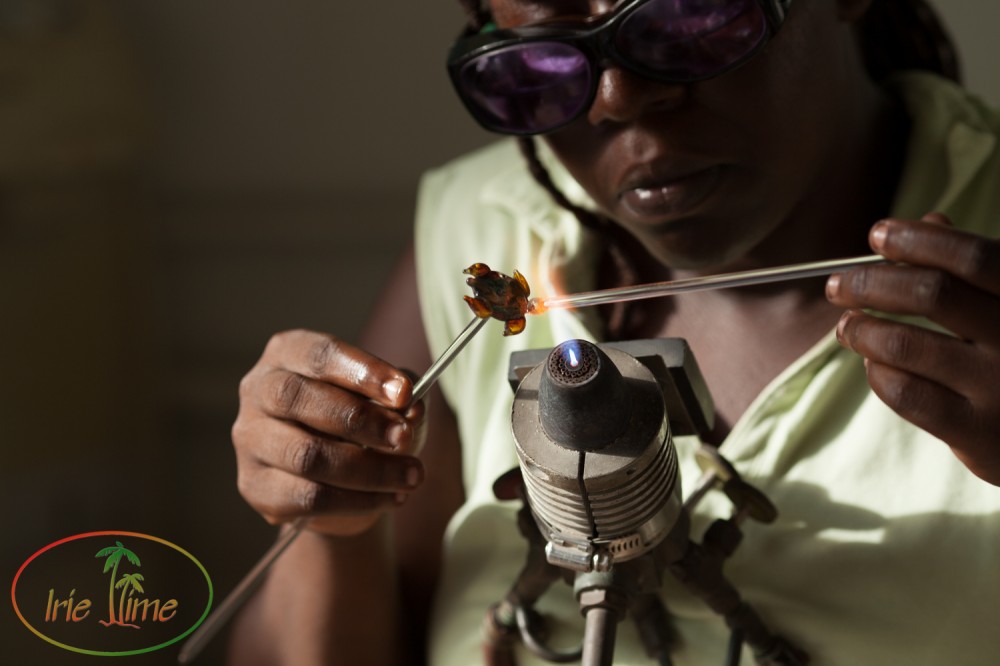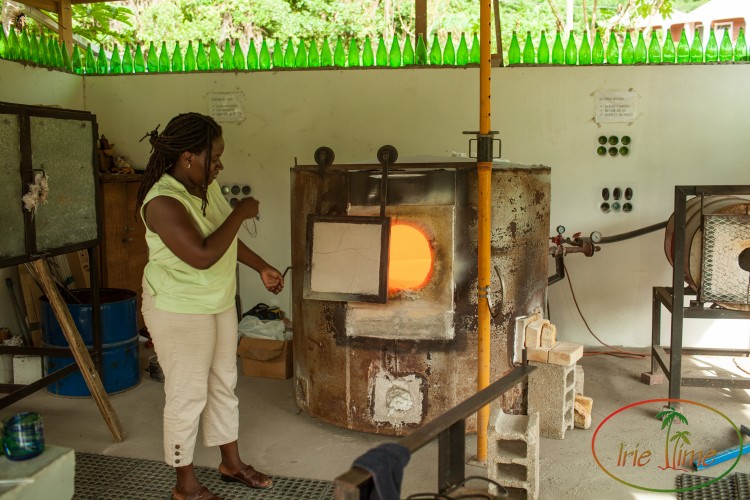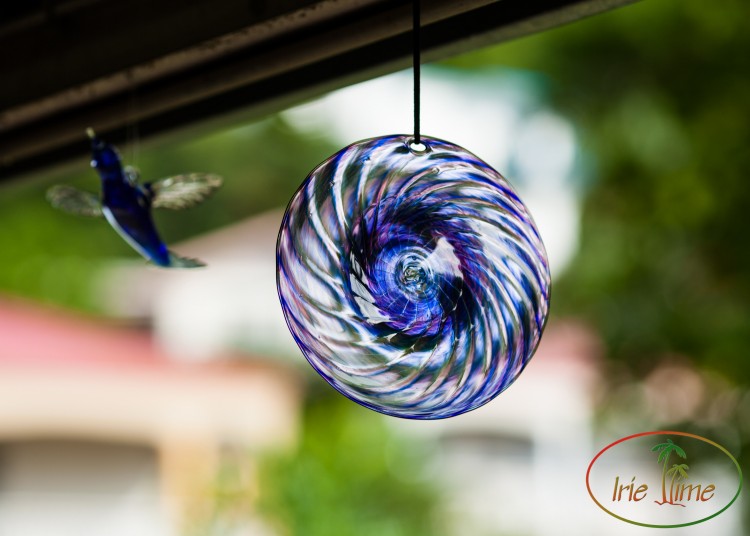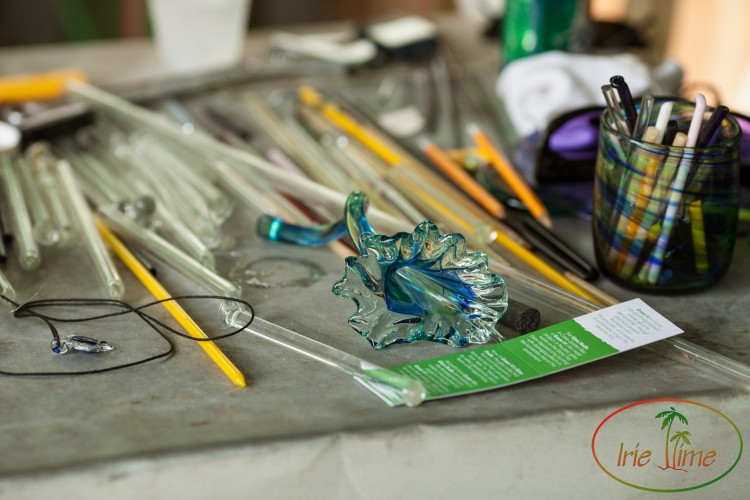 The sun was setting as we left GreenVI, so we crossed the island, had a lovely dinner at Red Rock, and then headed back to Trellis Bay to drop off the rental car and return to Scrub Island.  We could have spent many more days exploring Tortola, and perhaps will have the opportunity to do so again in the near future.
Next stop on our BVI trip report: Anegada.
For previous parts of our BVI Trip Report, click here.  
UPDATE: BVI – THE MOVIE! 
Greetings from the British Virgin Islands from My Irie Time on Vimeo.
All words and images ©2006-2018 Wendy G. Gunderson. Any use without written permission is prohibited. For licensing information, please send inquiries via the Contact page.