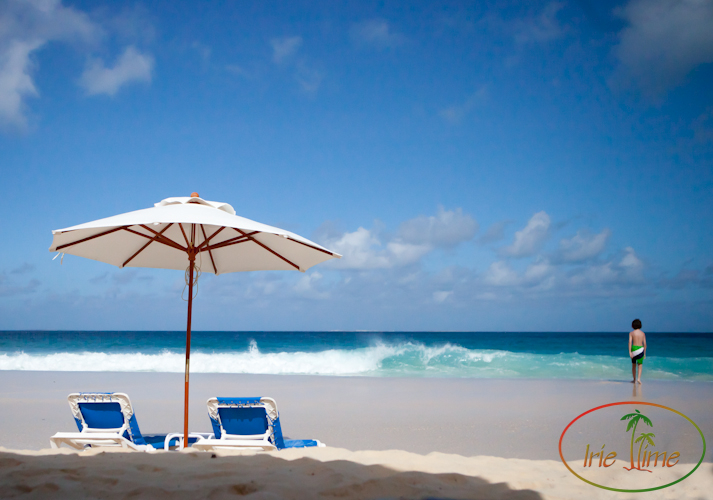 In 2010, we stayed at Anacaona Boutique Hotel on Meads Bay in Anguilla.  Anacaona is set back a bit from Meads Bay, but it is an easy walk to the beach (you are essentially walking along the side of a private villa).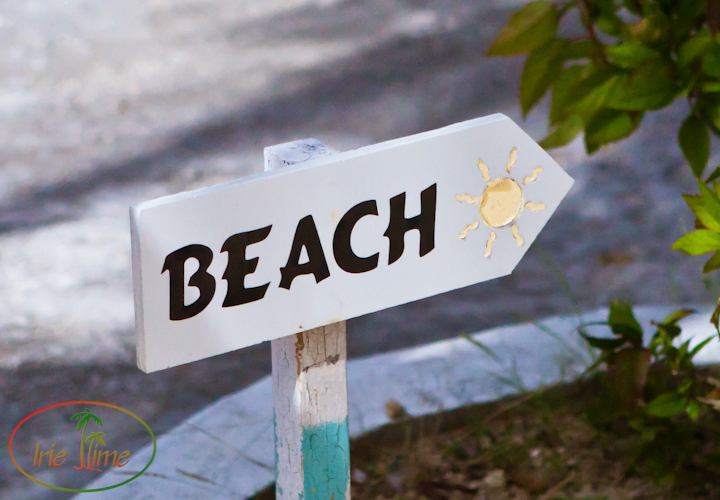 There is no doubt why
Anacaona
has received so much great press as an affordable way to visit Anguilla. Our two-bedroom cottage, just steps from a pool, and a short walk to Meads Bay, was only $260 a night.  It's tough to find a hotel room in Chicago in the winter for that rate.  Although the cottage was not as luxurious as
Meads Bay Beach Villas
, it was a great value for the money, especially if you are like us and take your kids on vacation. They are continuing their work to update the property.  Not a day passed where some new work was not done.
The Anguillan breakfast at
Anacaona
was phenomenal.  It consisted of a whole fish and crisp, warm johnny cakes.  Delicious!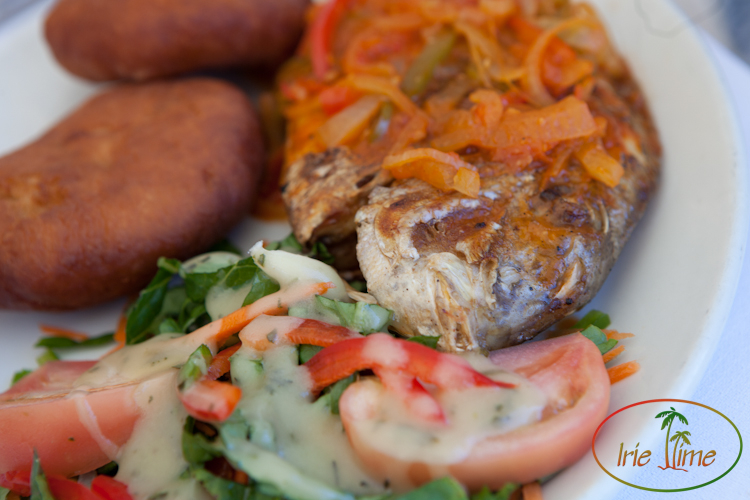 Anacaona
also has the Mayoumba Folkloric Show on Thursday nights.  In addition to dinner, you are treated to a show of stories and songs of Anguillan history.  They are a very talented group!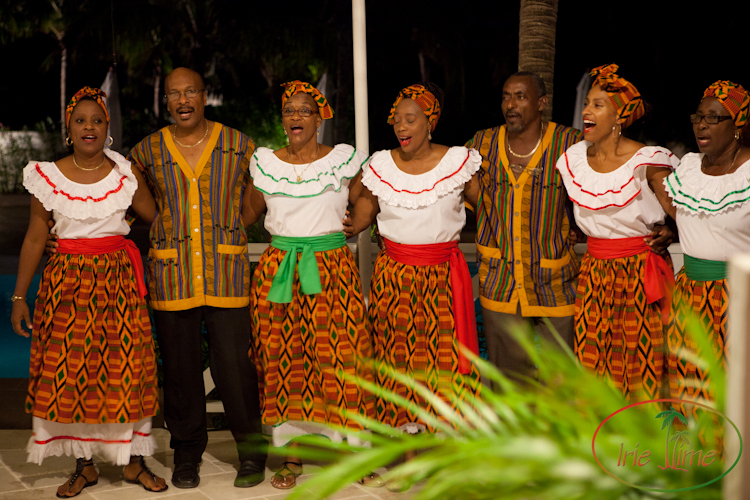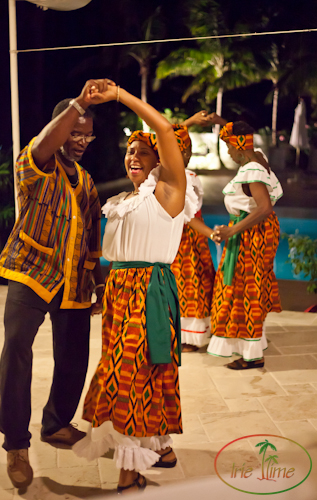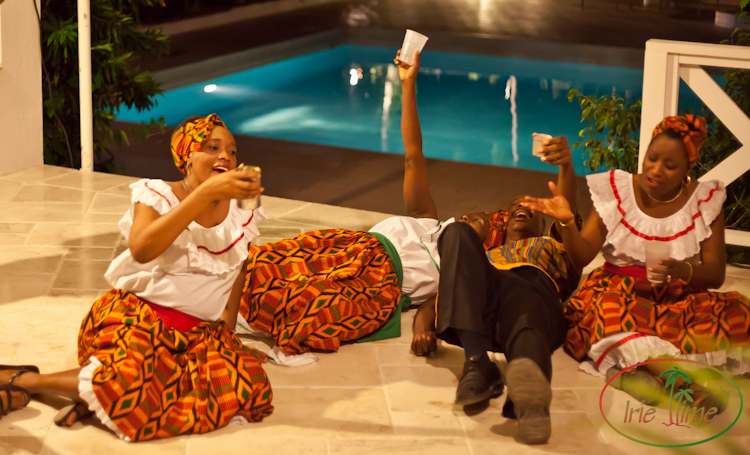 In this scene, the topic is the influence of rum!  Anacaona recently announced the addition of a new show, "The Night of Dance," featuring the Klassique Dance Academy, on Monday nights.
For more information, check out Anacaona Boutique Hotel.
All words and images ©2006-2018 Wendy G. Gunderson. Any use without written permission is prohibited. For licensing information, please send inquiries via the Contact page.