Blanchard's Beach Shack is a new addition to Meads Bay since our last visit in 2010.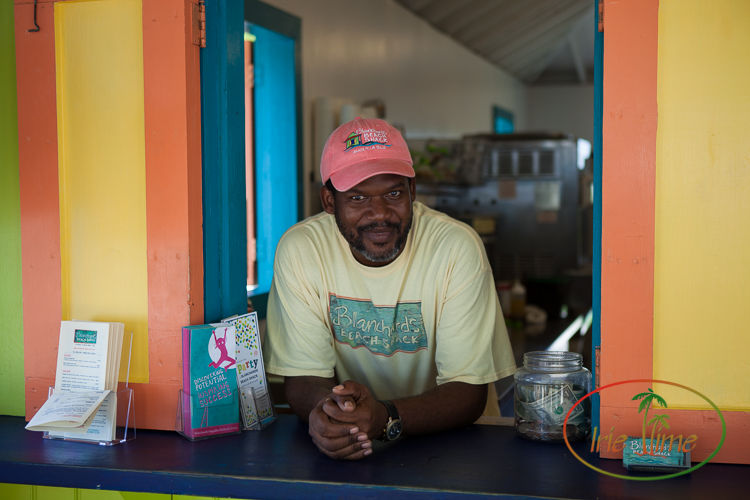 Blanchard's flagship restaurant was well-known to us.  When I planned our first trip to Anguilla, I read "A Trip to the Beach
" several times, and was familiar with the family's journey to opening one of the best-known restaurants on the island.  The Beach Shack was new, an alternative to the more formal evening experience, a place to stop for lunch and enjoy the beauty of Meads Bay.
As you approach, you can't miss the place, with its brightly-colored exterior and many signs pointing you in the right direction.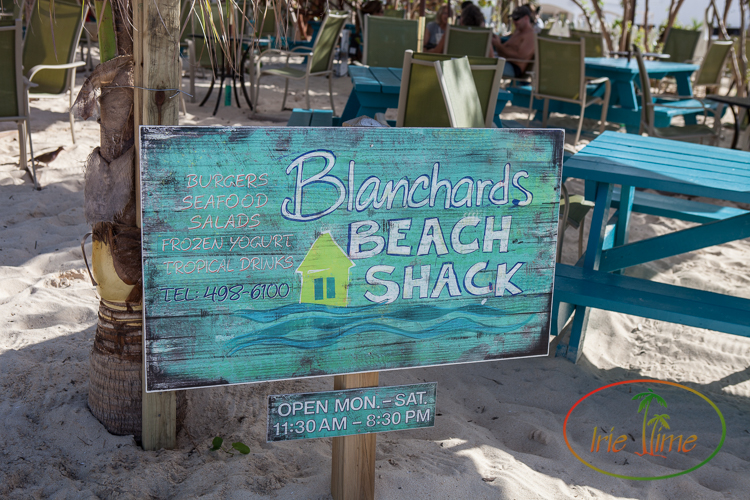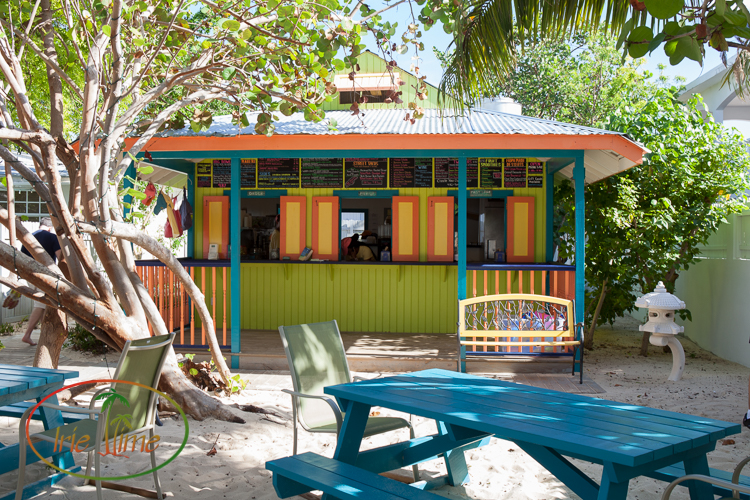 The menu is pretty extensive, and posted in bright colors.  The tough part is choosing.  We went for a jerk chicken bowl, a jerk pork bowl, and a variety of street tacos, including jerk chicken, jerk pork, and blackened mahi.  The picky eater ordered his usual french fries, along with a pulled chicken taco.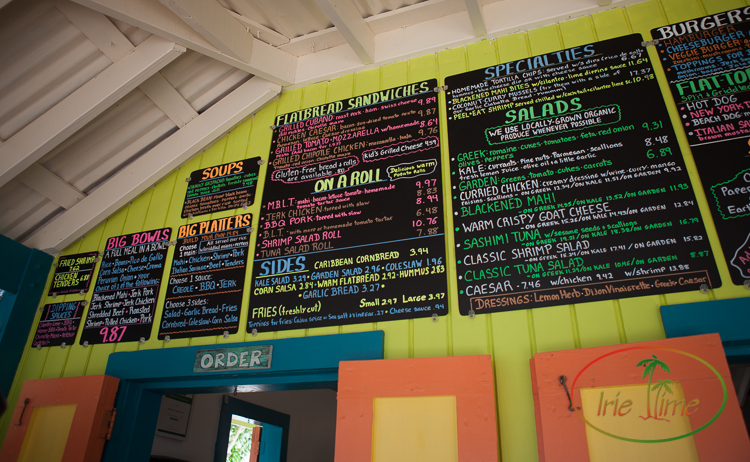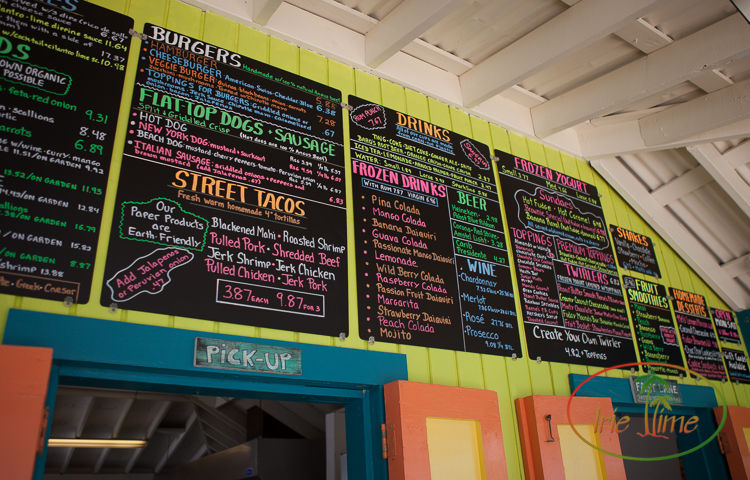 Did you notice the windows? One to order, one to pick up, and the third, the "Fast Lane."  The "Fast Lane" is genius – you can pick up beverages and desserts without waiting in the food line.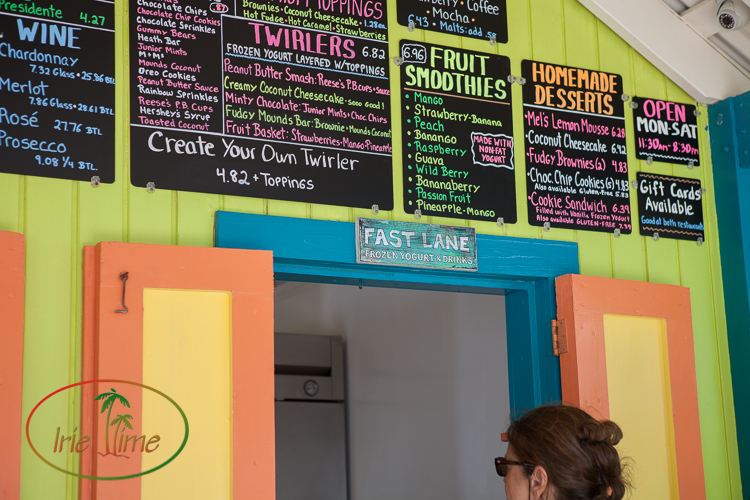 So we grabbed a couple Caribs and sat down to wait for our food.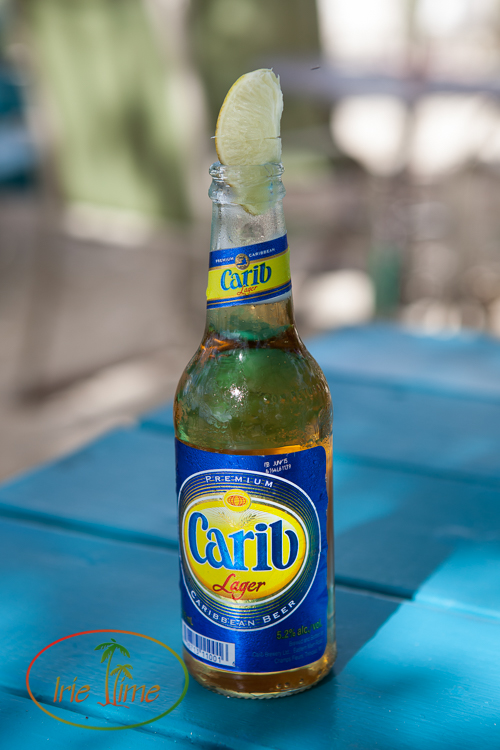 Take a seat.  There are plenty of picnic tables and tables under umbrellas, both in the garden area and out on the beach.  It's a really pretty setting.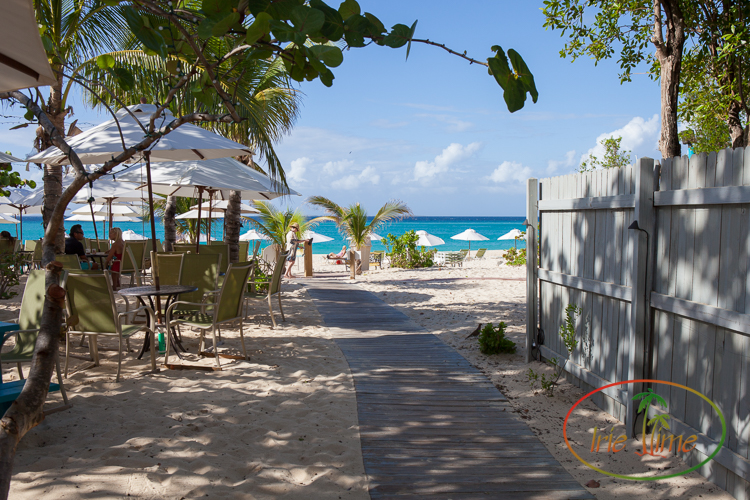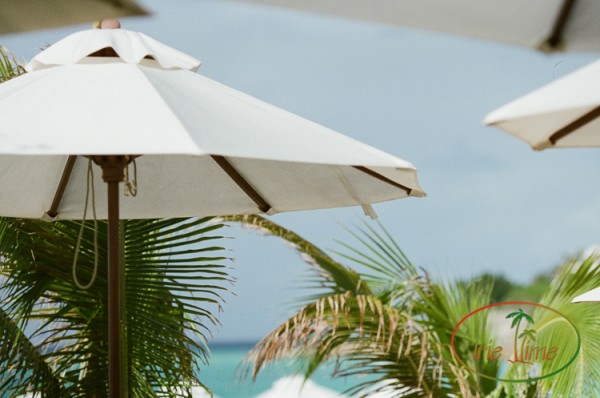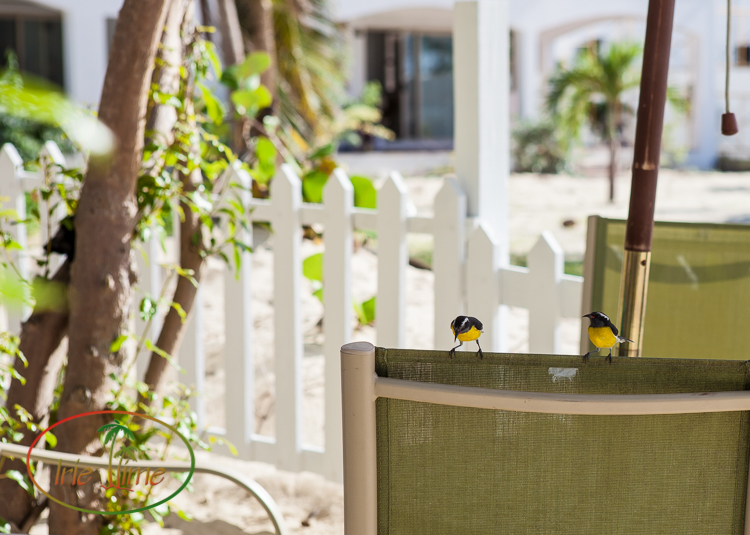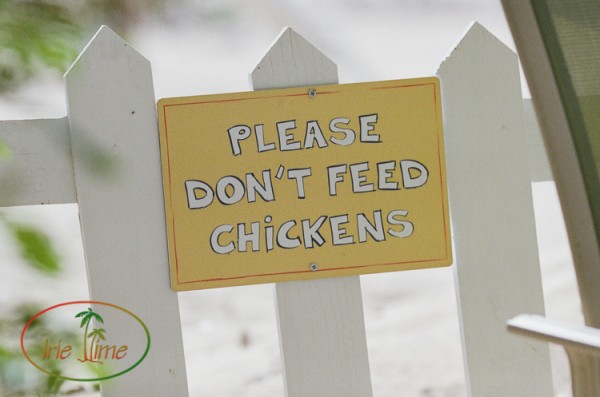 It's not long before our food is ready, and this nifty pager lets us know when it's time to pick it up.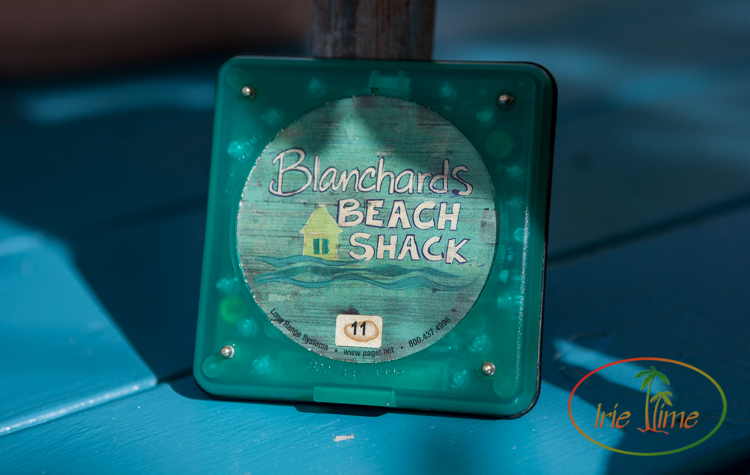 The food was as delicious as it looks.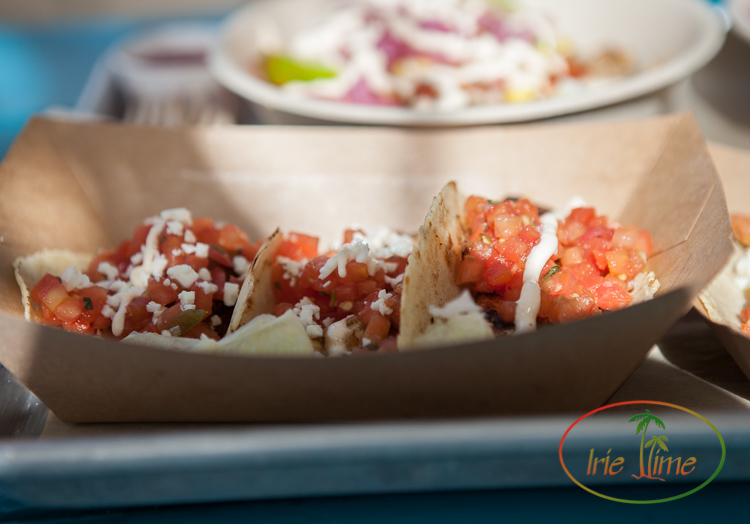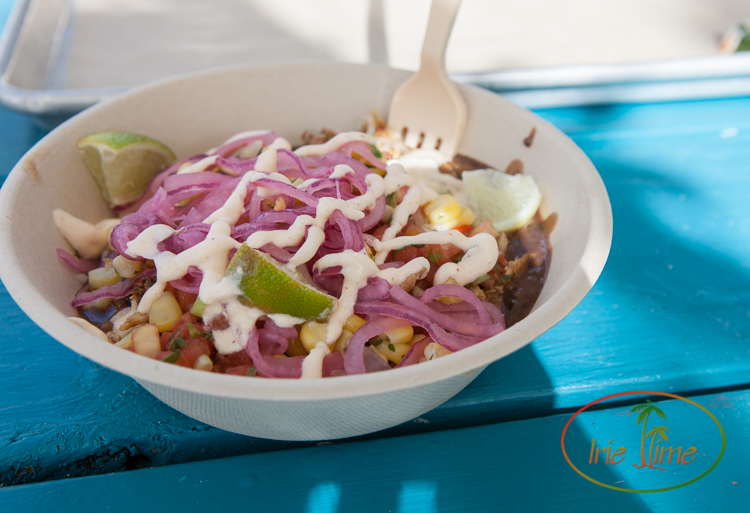 Time to hit the "Fast Lane" for a rum punch!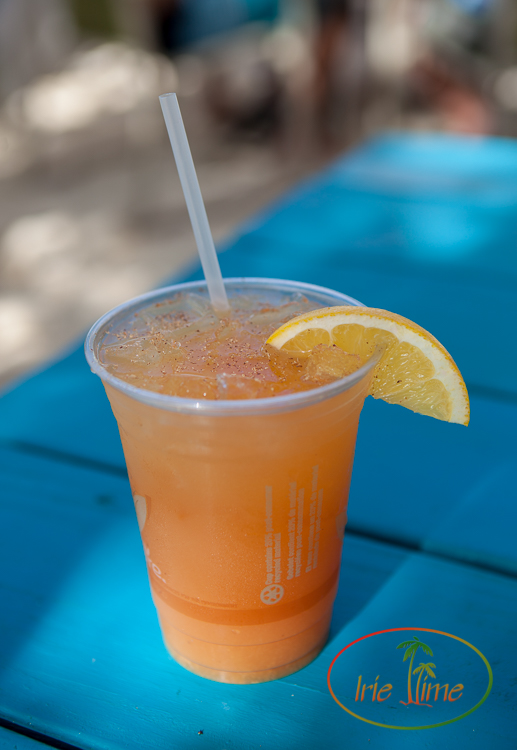 And the kids hit it up for a hot fudge sundae!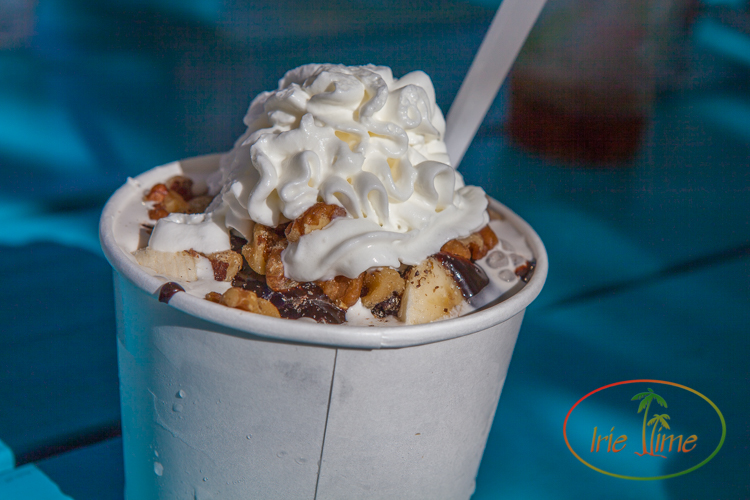 Don't forget you're on one of the most beautiful beaches on the island, Meads Bay.  Take a walk around. As you walk out to the beach, the Viceroy is at the end of the beach to your left, and Malliouhana is at the end of the beach to your right.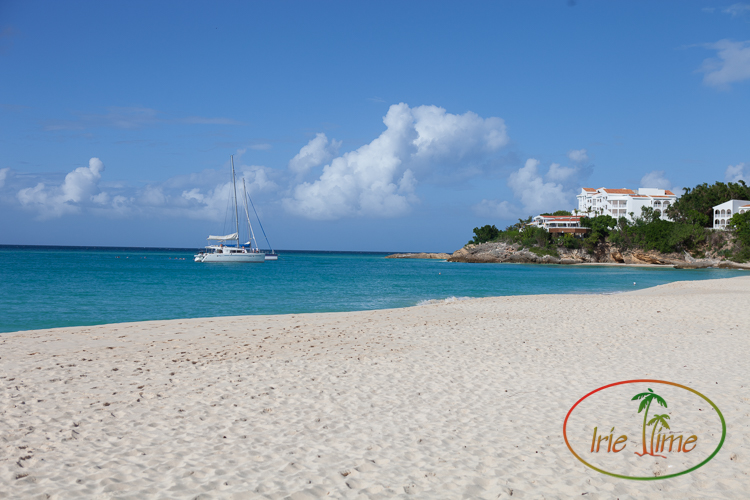 Take a seat in one of the beach chairs to take in the views.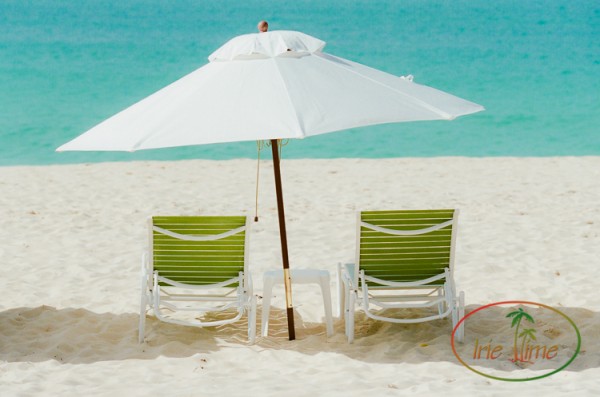 Luckily, you can't get lost on your way back to the shack!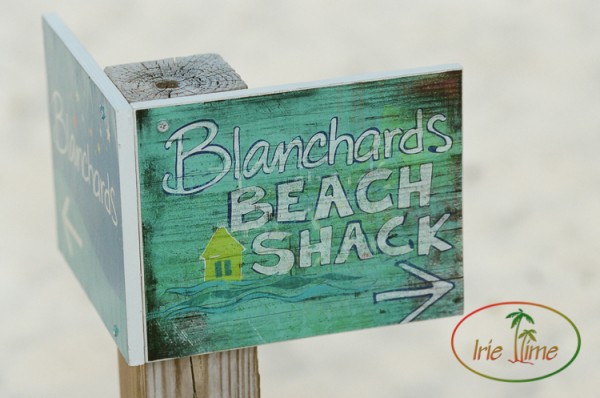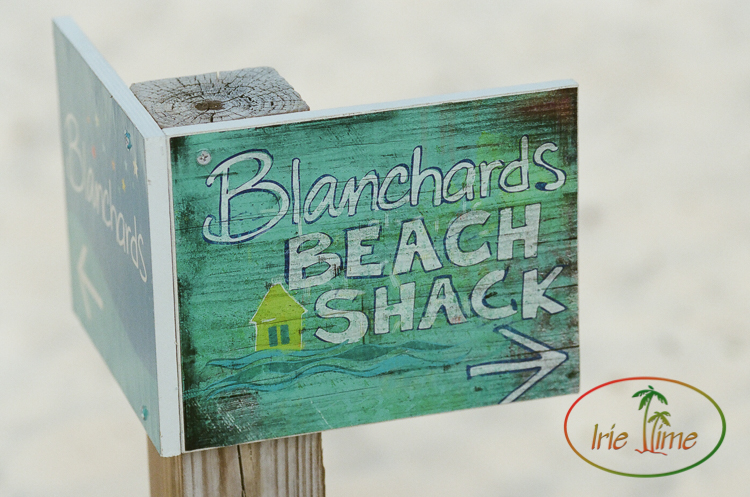 Great food and great views.  It's hard to beat.  Be sure to check it out!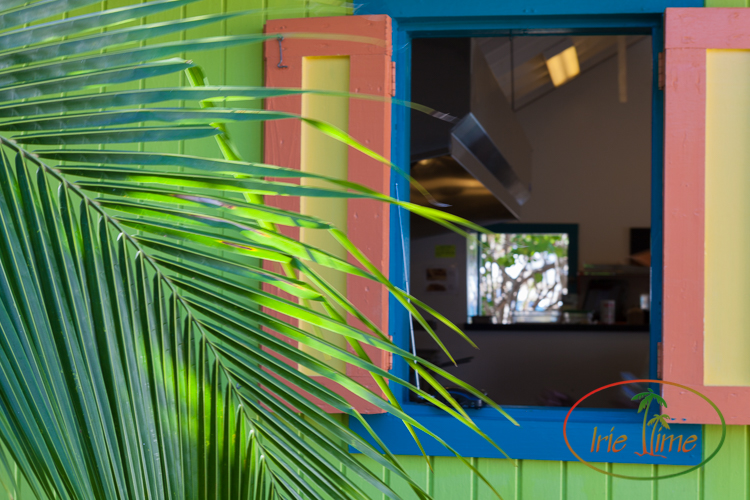 Need help finding Blanchard's Beach Shack?  It's on John Hodge Road between Malliouhana and the Viceroy, smack dab in the middle of Meads Bay.  Don't worry – – there are plenty of signs to help you find your way!
Want more Anguilla posts?  We have plenty in the works.  We take a snorkel/dive trip with Shoal Bay Scuba, make great use of our Anguilla Card, visit Limin' Boutique, soak up the sun and great music at Smokey's and Da Vida, and much more.  Stay tuned! While you're waiting, check out some of our other Anguilla posts:
SaveSave
SaveSave
SaveSave
All words and images ©2006-2018 Wendy G. Gunderson. Any use without written permission is prohibited. For licensing information, please send inquiries via the Contact page.