Join us for a visit to our favorite beach bar on Harbour Island: Sip Sip, where Court Street meets the pink sand beach of Harbour Island.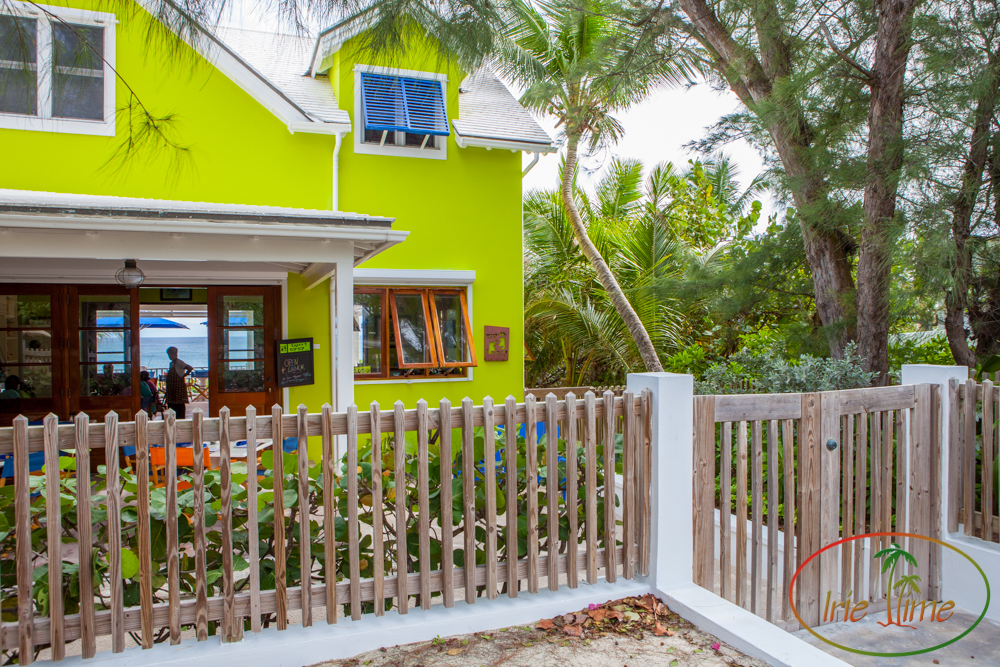 Sip Sip is beautifully decorated with bright colors and natural wood trim.  The name, it is said, comes from the local slang for "gossip."  A little sip of rum, a little sip sip.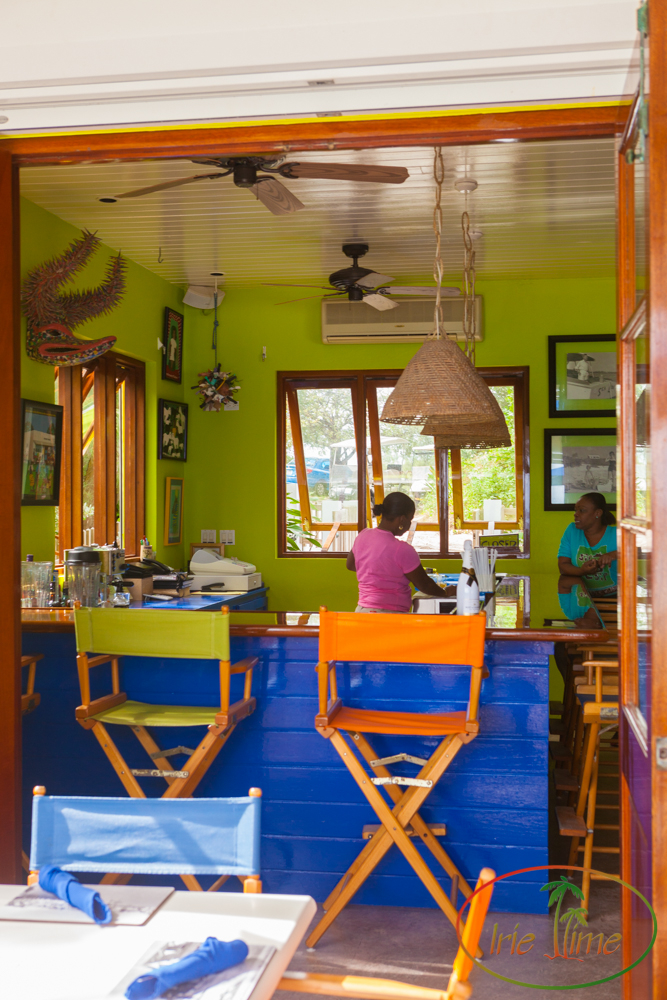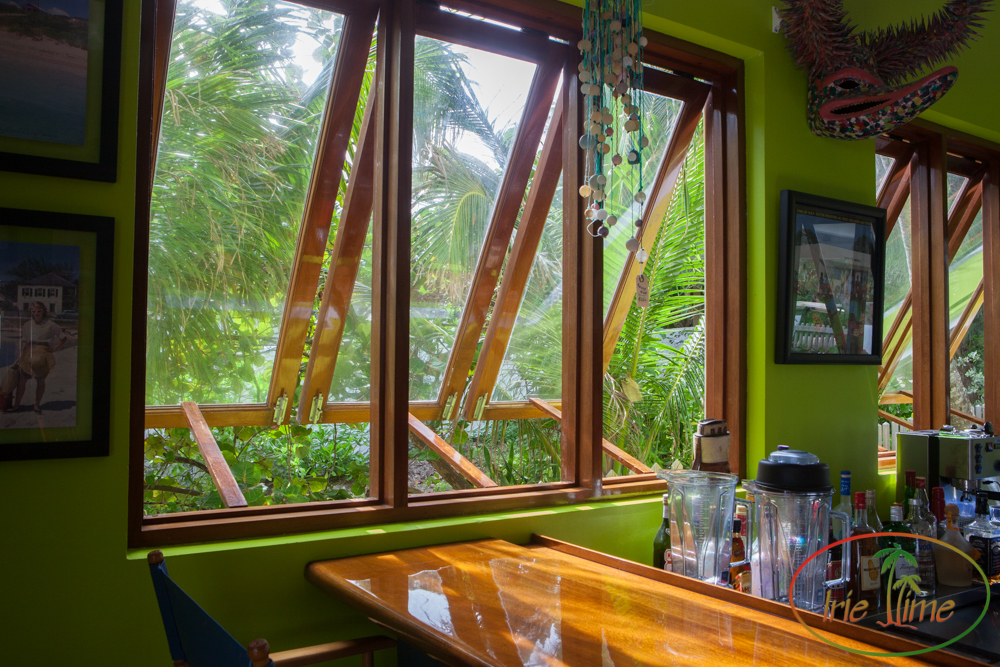 I found this interesting sculpture of what appears to be treasures that washed up on the beach or stuff they found in my basement.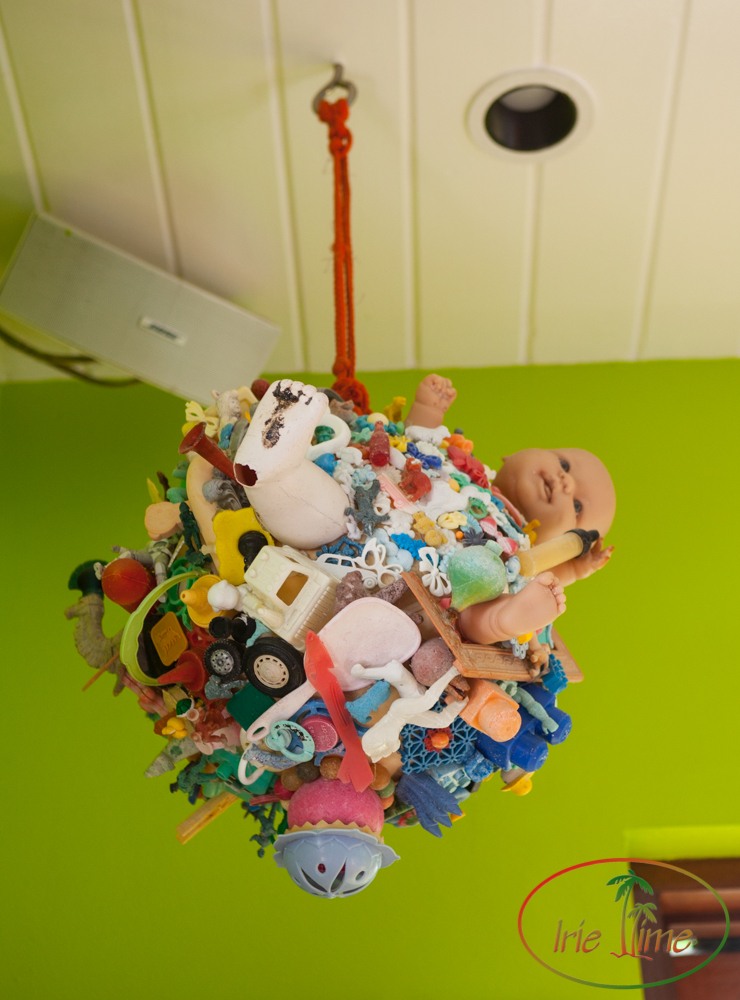 Sip Sip has a beautiful view, looking out over the pink sand beach.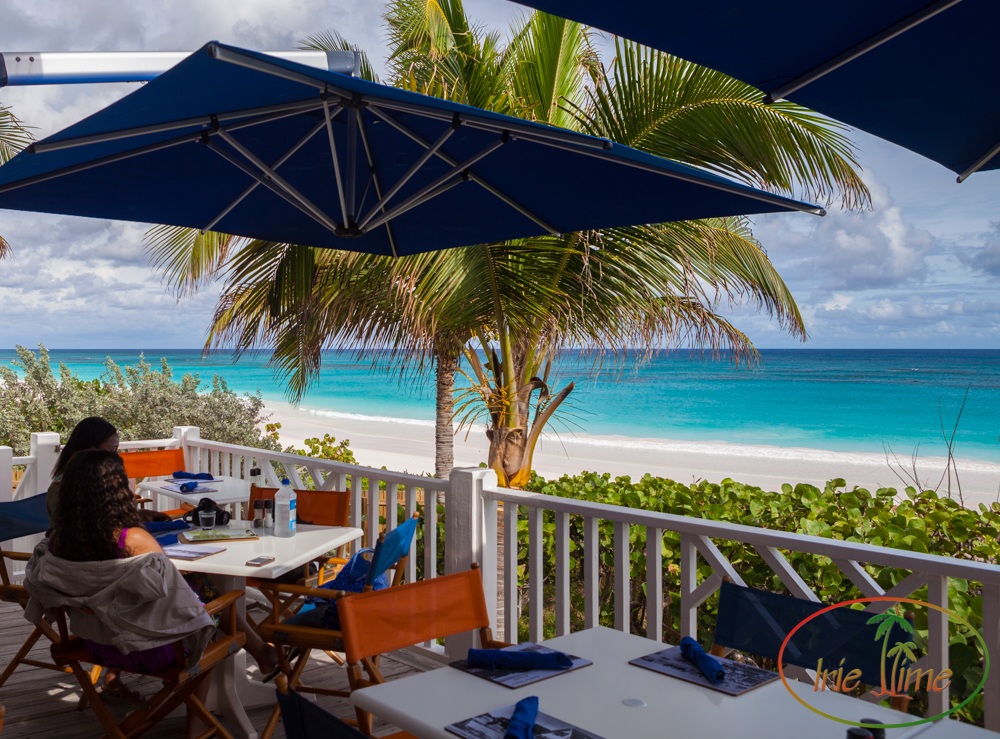 When you walk in, there is a board with today's specials.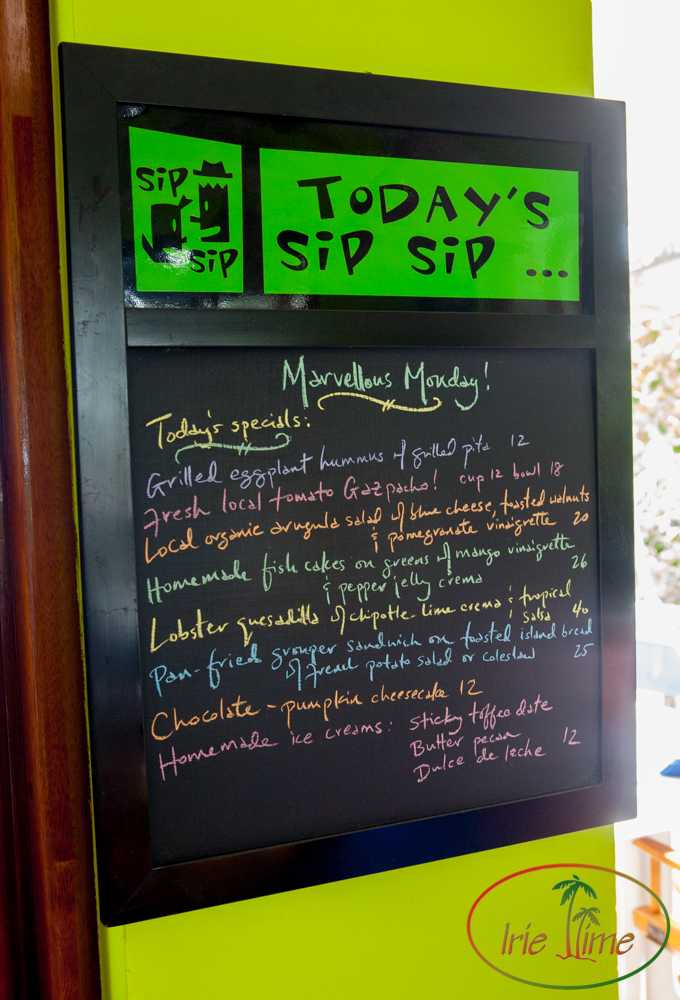 Lots of tasty offerings, but first things first, let's check out the drink menu.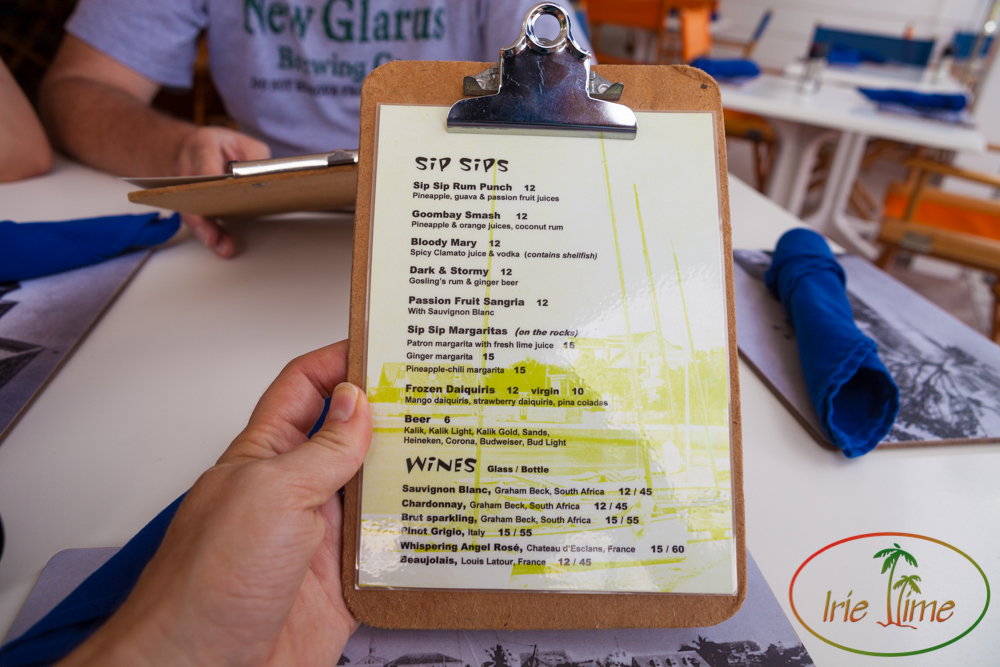 Show me a rum punch and I'm all over it.  No regrets here.  I am declaring this the best rum punch I've ever had, made with a mix of pineapple, quava, and passion fruit juices. I had two.  I could have had more, but it would be pretty embarrassing to fall out of a golf cart.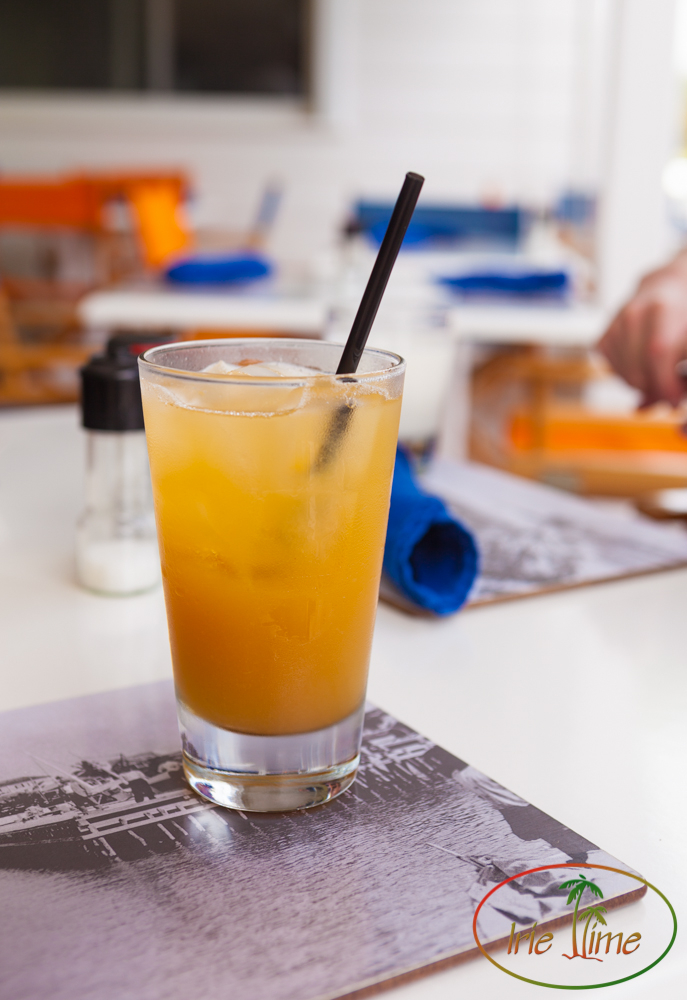 Hey, they have food here too!  Let's take a look at the regular menu…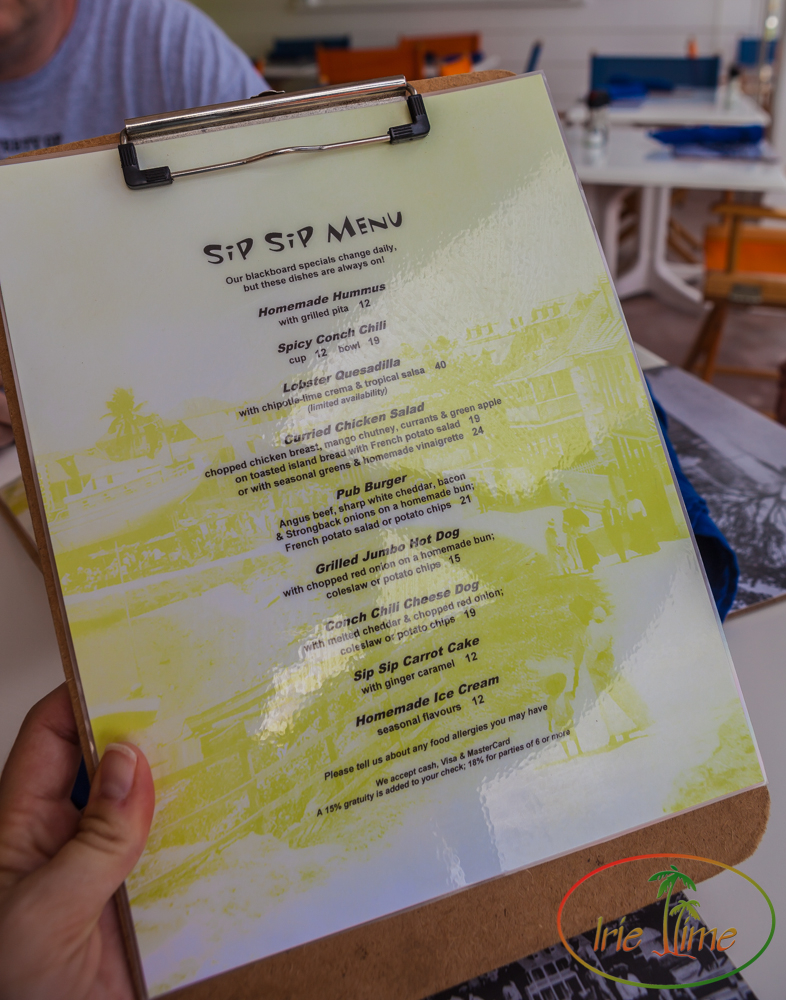 Spicy conch chili? Sold!  It was delicious!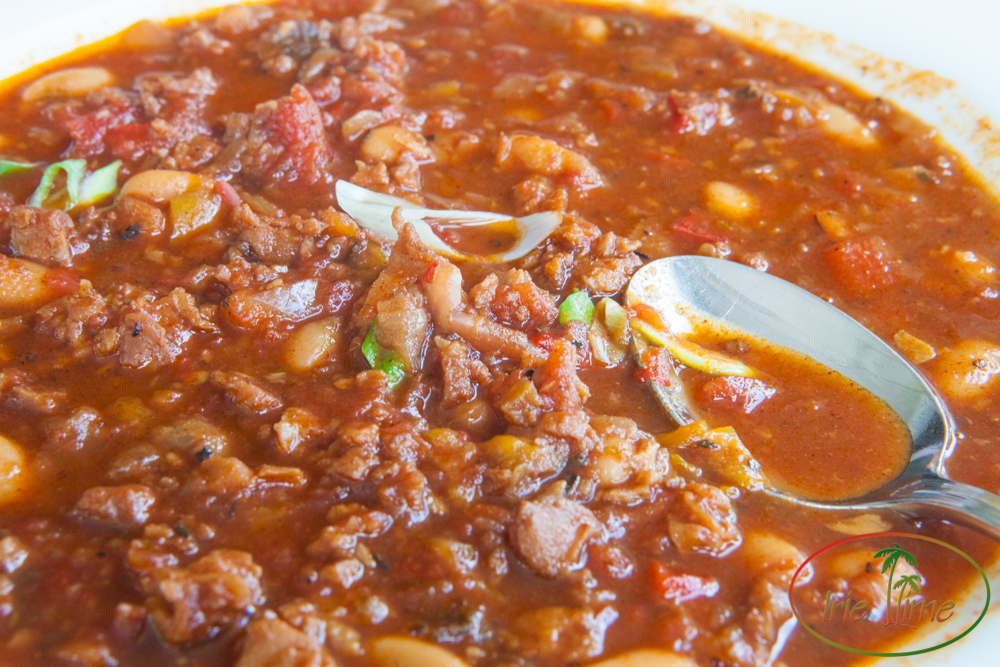 My daughter picked what was my runner-up, the homemade fish cakes from the specials menu.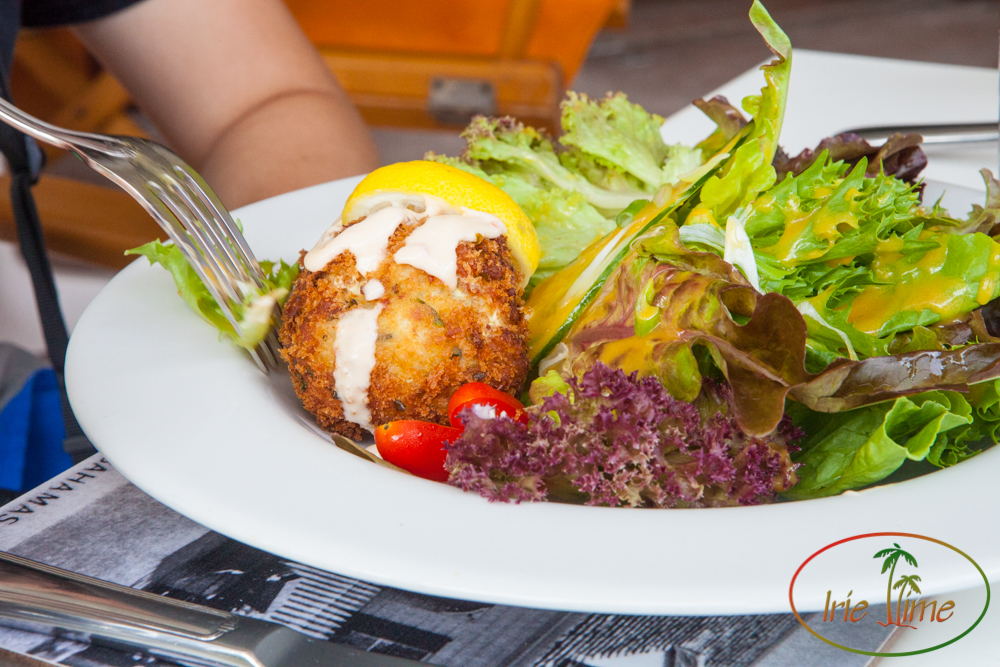 And my husband had the grouper sandwich.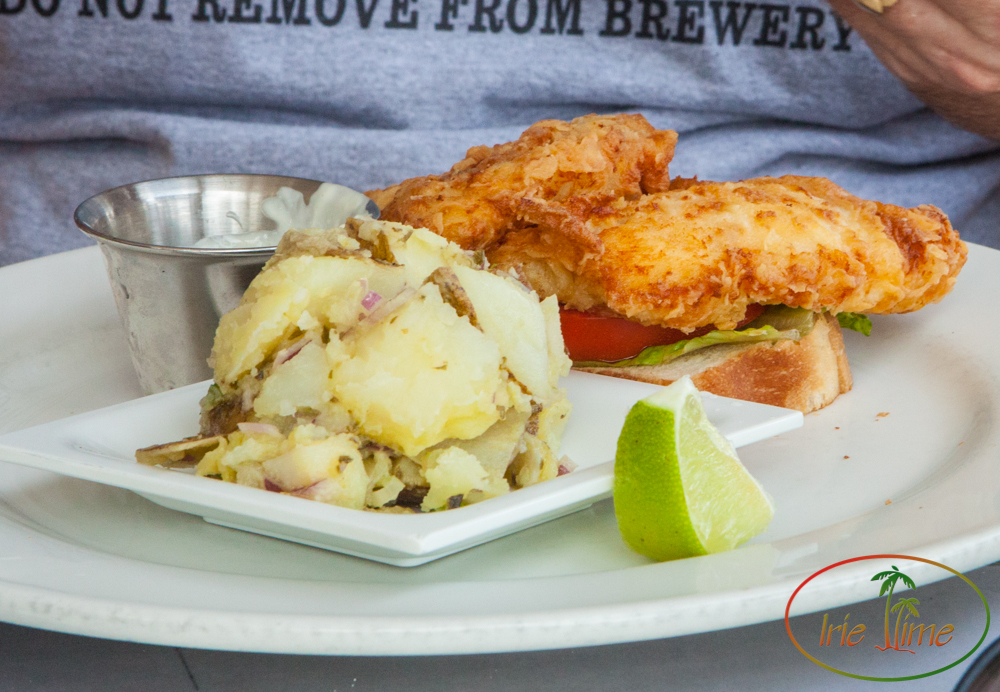 All the food was amazing.  Keep in mind that Sip Sip is only open for lunch, and is closed Tuesday and Wednesday.  Don't miss it.  Plan ahead!
When we finished our meal, our server gave to us a postcard with a black & white photo on it.  The photo was of the chef and owner, Julie Lightbourn, and her mother on the beach when she was just a small child.   It was such a personal touch.  You can tell she really cares about everything here from the placemats, to the menus, to the postcards that come with your check, and in every detail of the service and the food.  I am so glad we didn't miss it!
Rumor goes that Julie Lightbourn will be coming out with a cookbook soon!  Watch for it!
After lunch, be sure to take a walk along the pink sand beach for which Harbour Island is famous.  Just to the south of the entrance to Sip Sip, you'll see a path leading down to the beach.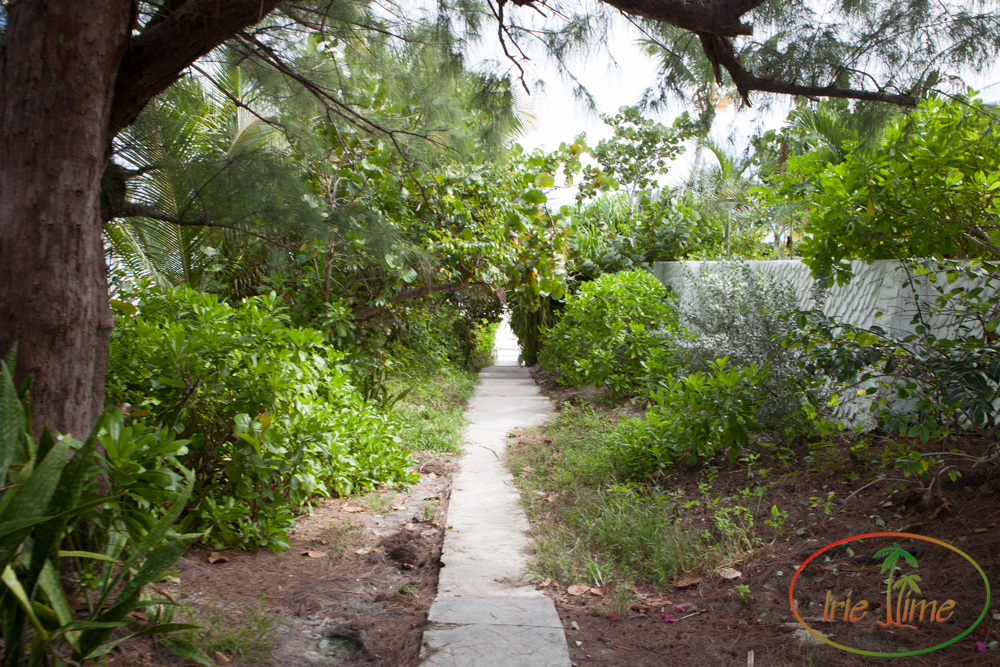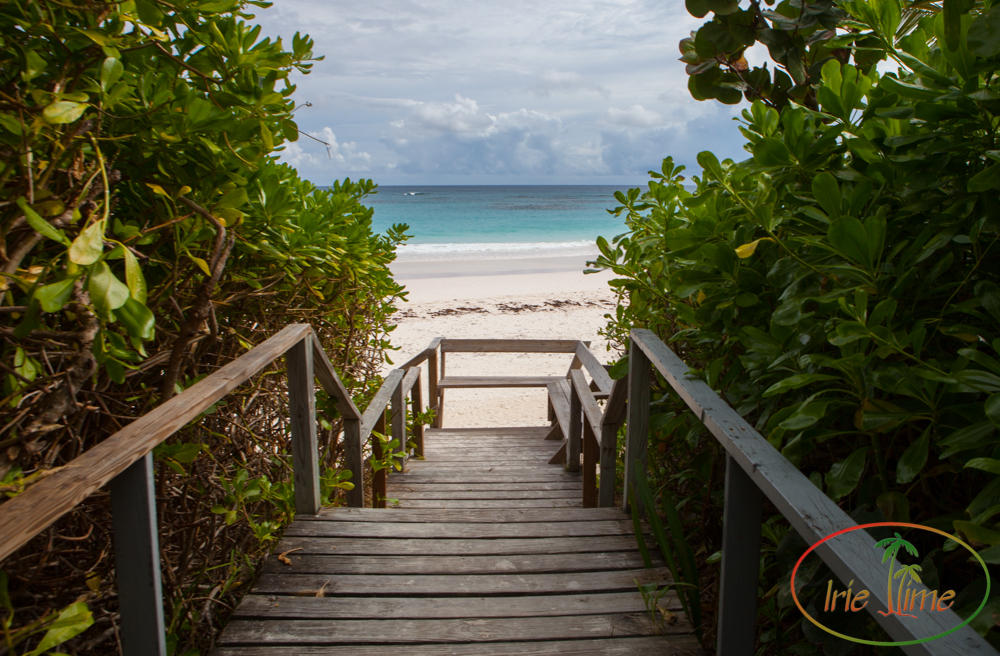 The island is known as a hot spot for billionaires and celebrities, but the real star of the show is the incredible three-mile stretch of pink sand beach.  The pink hue is attributable to single-celled marine organisms, foraminifera.  Foraminafera have calcium carbonate shells called "tests." The tests of one species of foraminifera, Homotrema rubrum, is red or pink in color, and is abundant in the area.  When the foraminafera die, the decomposed tests tint the sand pink. The color is no photographic trickery.  It's really pink!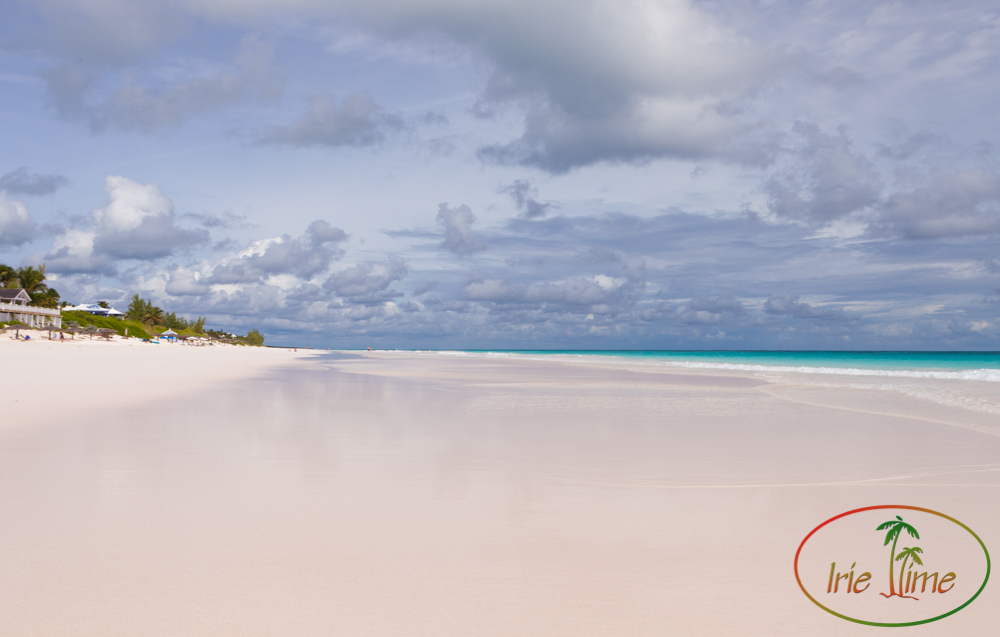 The best of everything all in one place! Don't miss Sip Sip!
All words and images ©2006-2018 Wendy G. Gunderson. Any use without written permission is prohibited. For licensing information, please send inquiries via the Contact page.