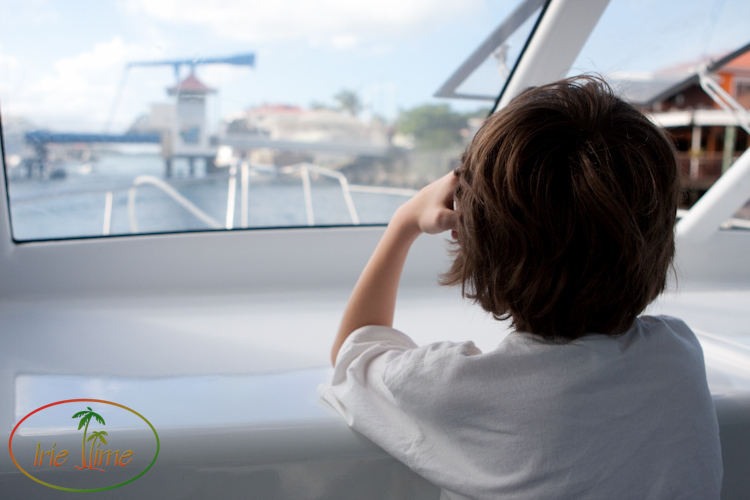 Our family loves to travel, but there was a time when we wondered if it was something that we could do.  Our son has been diagnosed with expressive-receptive disorder, which impairs his ability to communicate and understand language.  Because of this, verbal control wasn't always an available option.  You might physically have to demonstrate something or stop him from doing something.  Also, with the limitation on his ability to communicate, he sometimes has behaviors which are characteristic of children with autism, meltdowns when you can't communicate, seemingly anti-social behaviors, and physical behaviors which may make the TSA a bit concerned, such as sudden physical movements and verbal outbursts.  We appreciate that his limitations are far less severe than some others are challenged with every day, and are thankful everyday for what our son brings to our lives.  We wanted to travel, and wanted to make it an enjoyable experience for everyone.  It turns out that travel was one of the best things for our son.  Along the way, we picked up a few tips to make the process easier and make for great family vacations.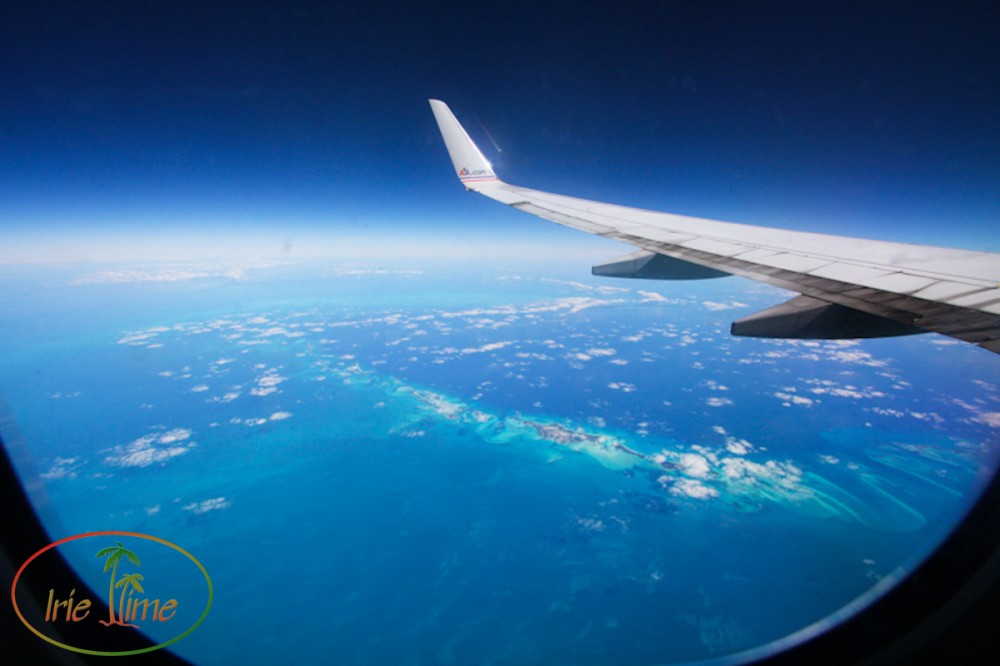 1.   Don't Underestimate Your Children
I have never been comfortable flying (I've been known to grip the handrests pretty tightly during turbulence), so I was concerned that my son would panic and we would never get off the ground.  Michael flew when he was only 3 months old on a trip to California, but at that age, he slept pretty much the whole trip, and he could just as easily been in his crib at home.  When he was 5, we took a trip to Puerto Vallarta.  Instead of being panicked at being captive, he was excited.  When the plane took off from Chicago and started to bank to make a turn (watch out handrests!), He was up against the window, peering out to see the ground below.   He was far more at ease than I was on that trip!   Children can handle a lot more than we think, and perhaps if I had flown when I was younger, I would have had a much easier time with the process.
2.   Be Prepared
Michael's diet is pretty unusual.  When he was a baby, he ate so many carrots, his skin turned orange (really!).  As he grew older, he had difficulty with textures and tastes of many foods.  His diet now is pretty limited.  When asking the pediatrician for guidance, he suggested "starving" him out, meaning giving him good food which he would eventually eat because he was so hungry.  We apparently raised a stubborn and determined boy because he refused to eat.  When we told the pediatrician what happened, he said to feed him what he will eat now, and eventually he will come around.  We are still waiting for that to happen, but in the interim, it makes things a bit more difficult while traveling.  Michael will eat chicken nuggets, but only from McDonald's. Well, if you've ever flown U.S. Airways through Charlotte, you know there is no McDonald's, and many of the Caribbean islands we travel to have no McDonald's.  You also cannot count on many of the brands of food you are accustomed to back home.  Luckily, you can find Cherrios and milk pretty much everywhere, but you have to plan for the worst.  Pack some of your child's favorites in your suitcase and his backpack, and call ahead to your resort to find out what they have.  Some properties will shop in advance for your stay and have it in your room/villa when you arrive.  At a minimum, you can find out what brands and food items they have available in the area.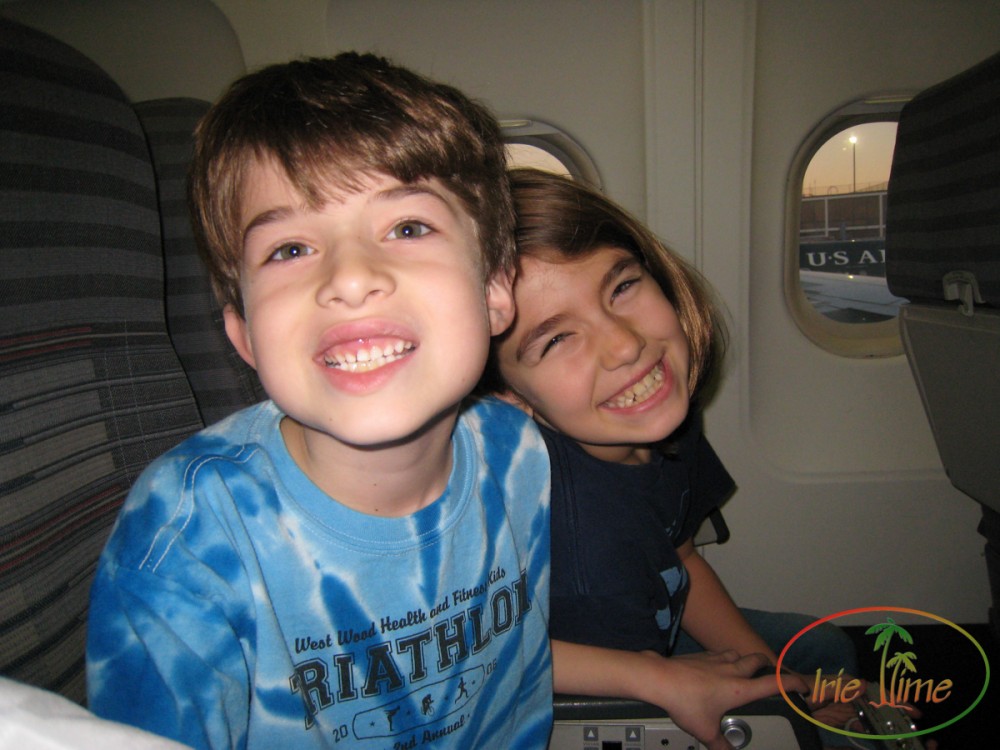 3.  Ask for Assistance
The topic of food reminds me of our most recent trip to Anguilla.  We were staying at Anacaona Boutique Hotel on Meads Bay.  Anacaona is known for having a great show, the Mayoumba Folkloric Theatre, at which they serve a buffet of local dishes.  We really wanted to go to the show, but we were concerned about what food they would have.  Michael will eat rice, but only plain, white rice with absolutely nothing on it.  Most rice dishes have some type of seasoning, particularly on a buffet.  My simple advice is just to ask.  Before arriving, the wonderful staff at Anacaona assured us that they would have one of Michael's favorites prepared for him.  Sue Ricketts personally checked with us at the show to make sure that our needs had been met.  They sure make you see the "hospitality" in the hospitality business.
Asking for assistance also goes for the airlines and TSA personnel.  On one of our trips to Mexico in 2004, we were in line at security and they required that my son put his backpack on the scanner and walk ahead.  All he had in his backpack was a blanket, a couple bags of Cheerios, and his beloved rabbit, Rabby, so he would not set anything off, but it had to go through the scanner.  We should have prepared him better for that ourselves, but when they insisted upon taking his rabbit, he went in a panic.  In hindsight, we should have pulled the rabbit out and let him walk through with it.  We also should have notified the security people before getting to the front of the queue that one of us needed to go through security first to be waiting for him on the other side, or lined up that way early on.  They insisted that we not switch the order at the head of the line, once our bags were on the conveyor, which meant Michael went through security and was off in O'Hare International Airport by himself with motorized carts and people whizzing by.  We have learned our lesson to plan in advance and let people know when we need help.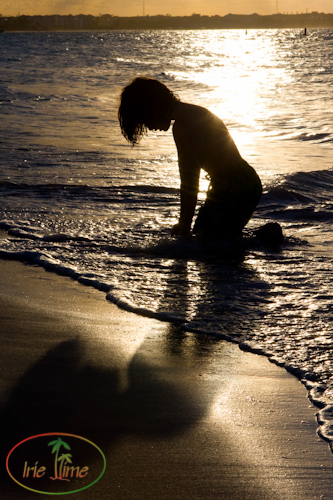 4.  Check and Double Check the Backpack
On the topic of that backpack, be certain to check it several times before leaving.  Rabby made many trips with us, but he didn't make it on our 2010 trip to Anguilla.  We had packed up and headed to Chicago, a two-hour drive, to fly to St. Maarten.  When we arrived in Chicago, we realized Rabby was no where to be found.  We had asked Michael if he had Rabby, and he replied in the affirmative, but when we hit Chicago, no Rabby.  Rabby had been left at home.  Now was the time for quick thinking.  We managed to get through the trip by devising a story where his class at school had come to visit Rabby, played games, watched movies, and ate Thanksgiving dinner.  When we returned home, we wrote a book about how Mrs. Muchowski's class had saved Rabby's Thanksgiving.  So for every trip in the future, I will probably check that backpack at least five times.
On the topic of checking the backpack, this is good advice with respect to all your children.  Our "normal" child, then age 13, is very responsible.  She takes care of her brother, does well in school, and is very mature for her age.  Yet, she is still a kid.  On the 2010 trip to Anguilla, due to changes in our flight schedule, we ended up flying out of Chicago on the day before Thanksgiving, the busiest travel day of the year.  Security was heightened because this was when the full-body scanners were being implemented and some groups had declared a protest of the use of these devices, which promised to make security more difficult and time consuming.  We managed to get through Chicago, and then arrived in St. Maarten.  We then took a boat to Anguilla, and went through security there again, and again, no problems.  On the way home, we are in St. Maarten, and the security person asks to open our daughter's backpack.  We were thinking that she probably put a water bottle in her backpack and forgot to take it out.  Instead, the security person pulled out a pair of scissors, approximately 8 inches in length.  I couldn't imagine where she found scissors in Anguilla.  It turns out that those were her school scissors, which she forgot to remove from her school backpack before packing for our trip.  How they missed those in Chicago I'll never know, but the simple advice is — check those backpacks!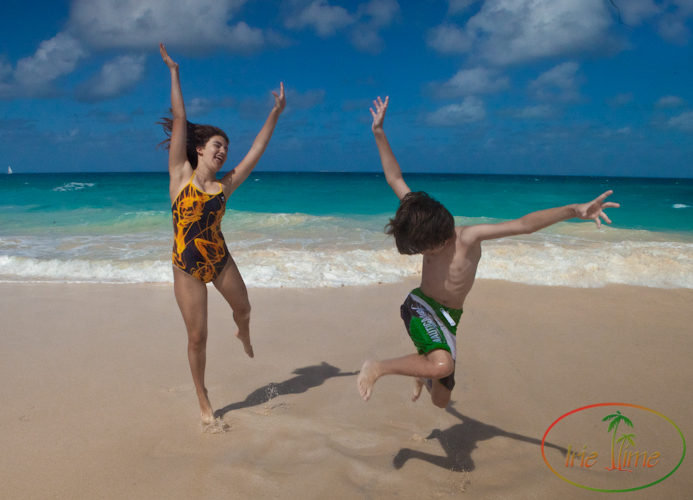 5.  Relax!
 It can be hard to relax depending upon your child's needs and limitations, but we have found that traveling is really beneficial and enjoyable for all of us.  I remember that Michael wrote his first words while we were in Mexico.  Actually, the first word wasn't a word, but more of a demand, "Oreo," which luckily was available in Mexico.  It was on that first trip to Mexico where he showed us how he could adapt socially and learn.  He was in a children's play area, jumping on a trampoline, when a little Mexican girl came to join him.  He said, "Hola!" which made me so proud that he could engage someone socially, and in her own language.  He grows more and more with each trip.  This time with us 24-7 has really helped all of us, and I wouldn't trade it for anything in the world.
I realize that everyone has different levels of ability and disability.  I'm just saying, don't rule out travel.  It can be difficult, but it can be some of the best experiences that your family can ever have together.   Now, where is that backpack?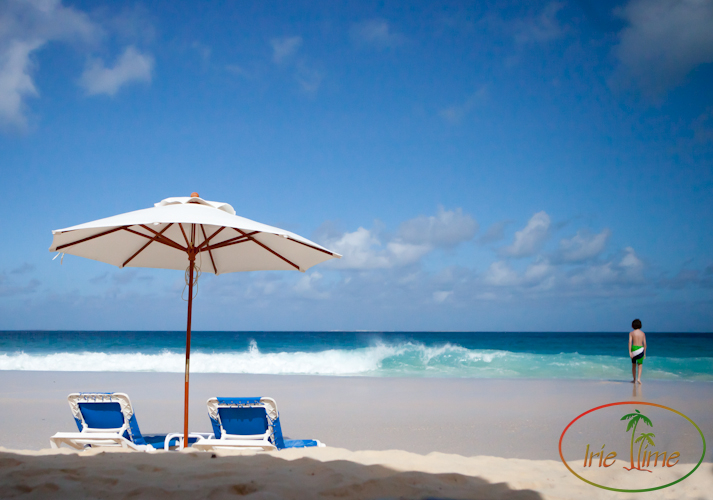 The TSA offers these guidelines for travel with children with special needs: TSA Guidelines
Also, check with your airline for assistance with special needs.  Here are a few:
SaveSave
All words and images ©2006-2018 Wendy G. Gunderson. Any use without written permission is prohibited. For licensing information, please send inquiries via the Contact page.