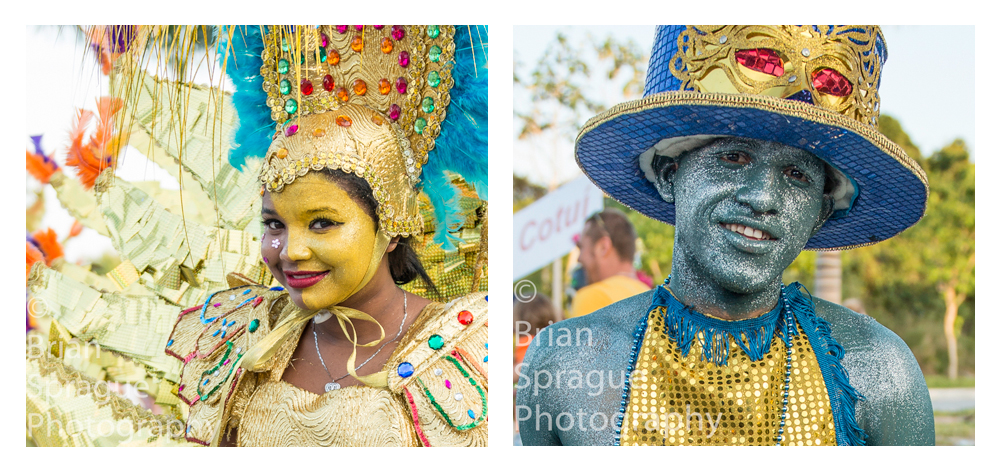 I have always wanted to go to Carnival in the Caribbean, but we never seemed to be in the islands at the right time.  My friend and photographer, Brian Sprague, and his friend, Sarah, celebrated their birthdays in in Punta Cana, Dominican Republic, and were kind enough to share their experiences, including Carnival!  For those new to the area, the Dominican Republic is one of two nations on the island of Hispanola, the other being Haiti.  Punta Cana is part of the Punta Cana-Bavaro-Veron-Macao municipal district in La Altagracia, the easternmost province of the Dominican Republic.  The capital city of La Altagracia is Higüey.   Walk with Brian and Sarah around Higüey, visiting a local school, checking out the offerings at the local market, and lighting a candle at the Shrine of Our Lady of Altagracia.
Also, be sure to check out Brian's photography at Brian Sprague Photography.  Enjoy!
Sarah and I took a Caribbean vacation to Punta Cana, Dominican Republic to celebrate our 60th Birthdays in March 2013.  One of the best parts of our trip, believe it or not, was taking a non-stop flight from Milwaukee all the way to Punta Cana! No worries! No connections to miss.  The plane is delayed! So what!  But actually there was no delay so everything worked out perfectly.  
We spent the entire 7 days in total relaxation while staying at the Majestic Colonial, with most of that time on the beach. 

The all-inclusive food, drinks and entertainment was enjoyable.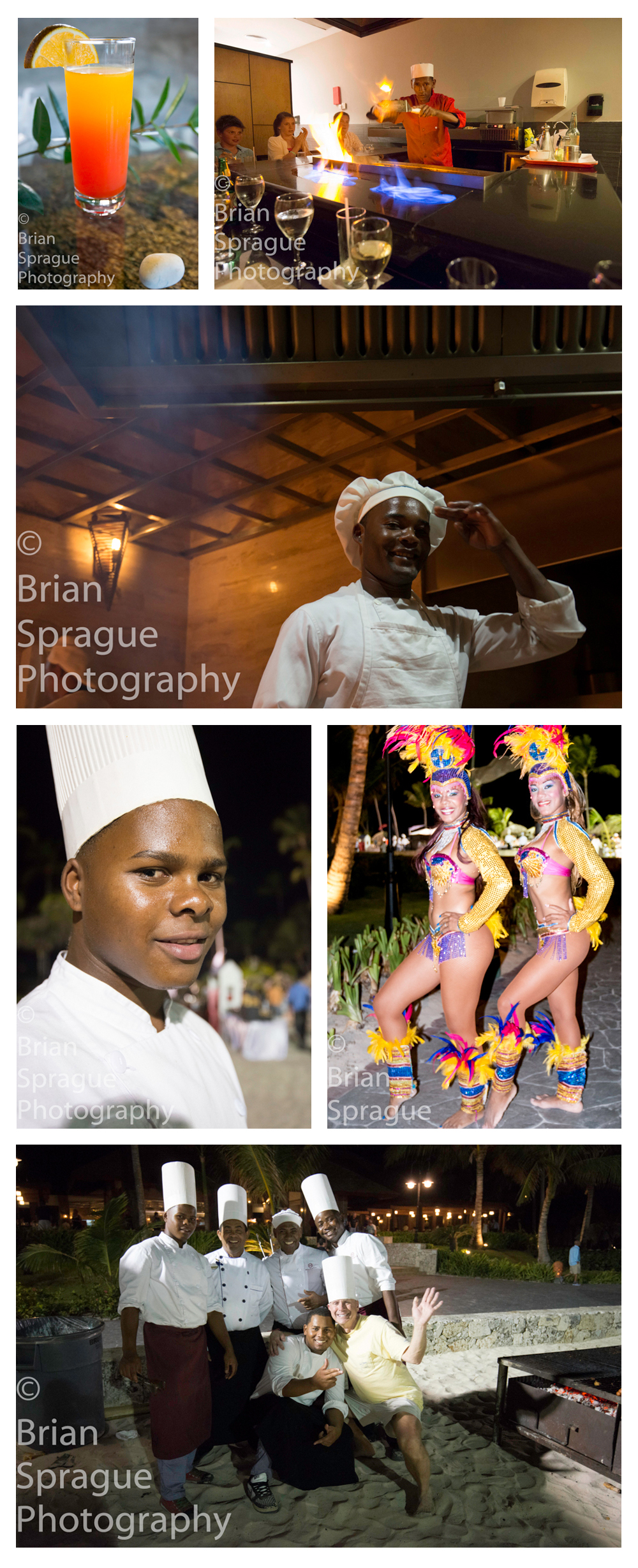 We took two excursion trips.  The first with "Punta Cana Mike's Dominican Adventure – Reality Tours for People Just Like You" (www.puntacanamike.com) and (puntacanamike@gmail.com).  Mike took us in a large van with about 8 other people.  As we were driven around to different locations, called the Higuey Circle Tour, he constantly was talking to all of us.  He told us literally everything about Punta Cana, his life, how he got there, what he has experienced and his deep love for the people of Dominican Republic.  The tour lasted about 6 hours.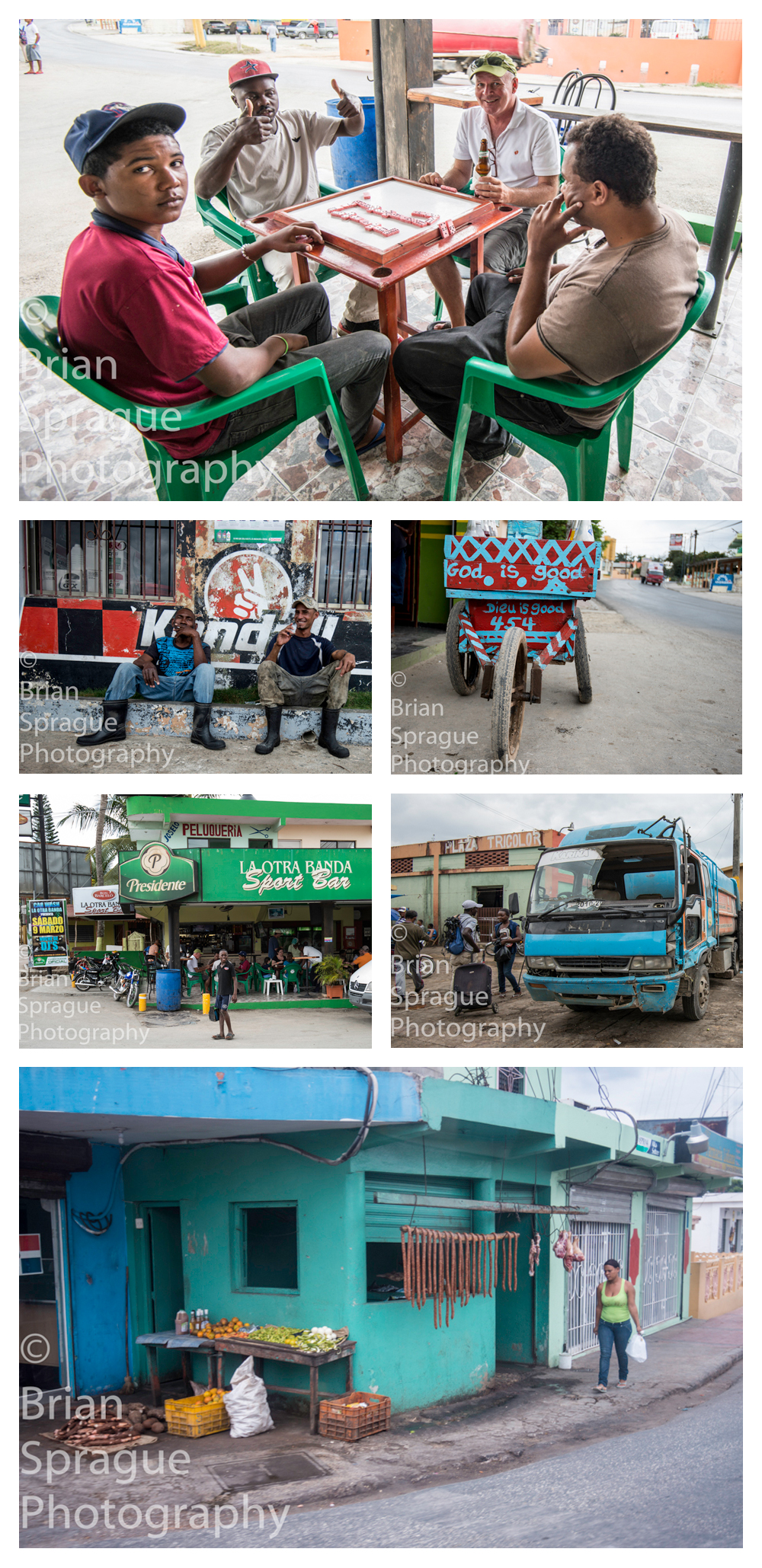 The Market

The Shrine of Our Lady of Altagracia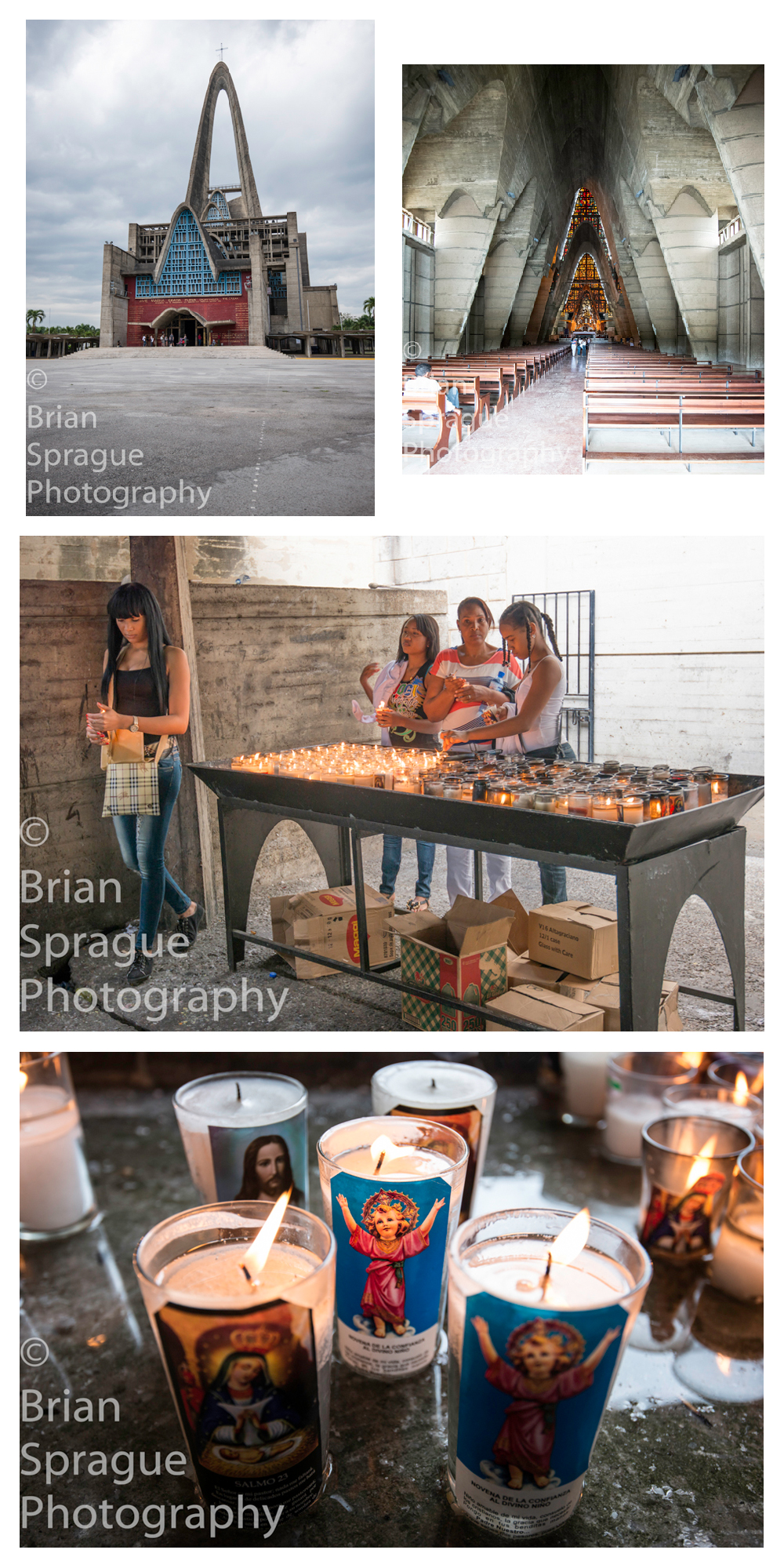 We visited a grade school that was in session in Higuey.  We were able to talk to the teachers and experience the very poor conditions that the children had to endure.  Donations of candy were given to the teachers for them to distribute to the children later.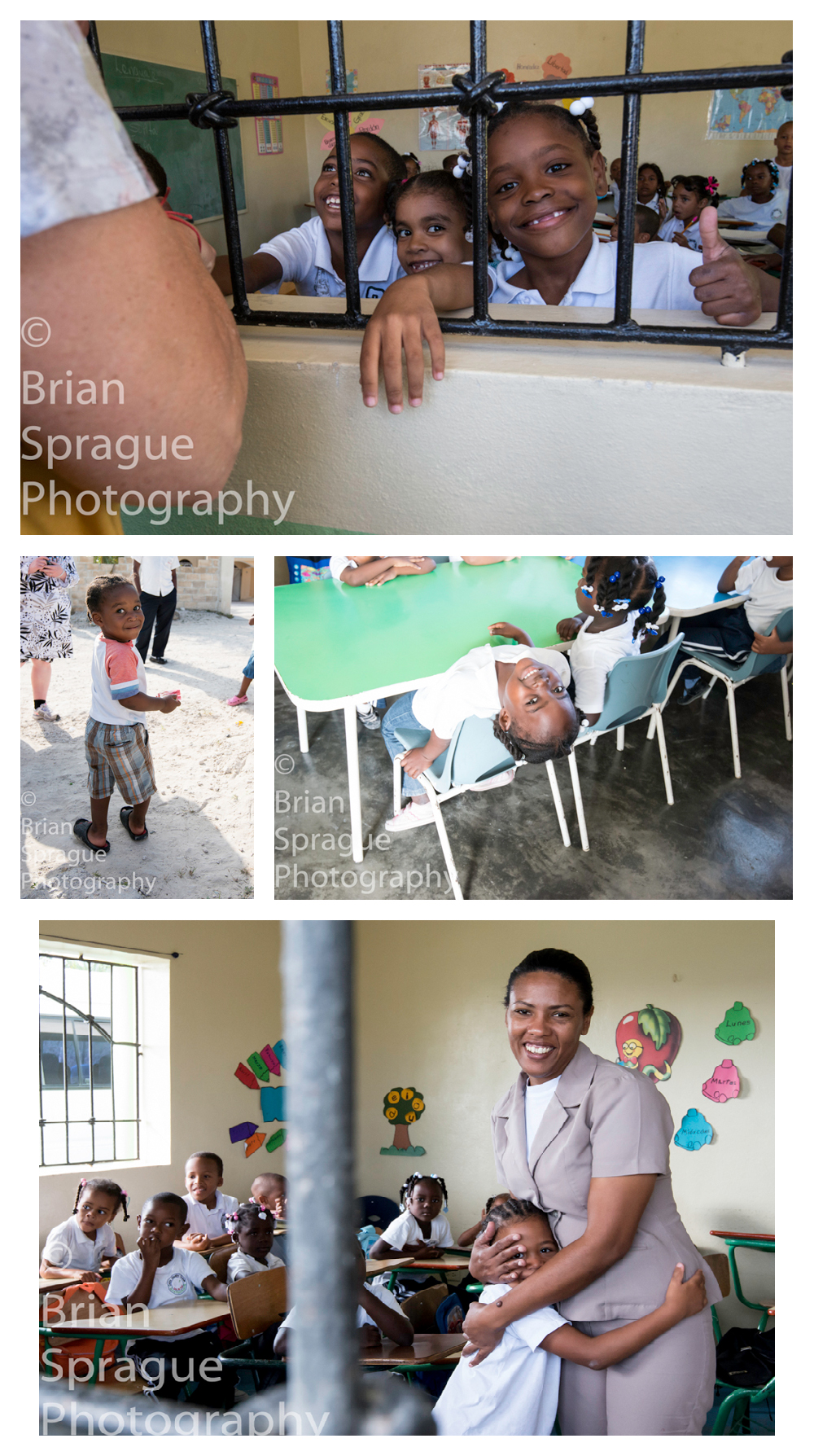 Continuing on that tour, Mike took us to a cigar factory.  That was interesting watching the employees hand make cigars.   

At the end of that tour we have to say that our ears were ringing from all of the words that Mike had given us but it was all worth it!
The last day of our stay we went to see The Carnival in downtown Punta Cana.  This festival is very much like Marti Gras in New Orleans.  People dressed up in all sorts of costumes.  Many had their bodies painted with exotic colors and glitter.   It was very LOUD!  With banging drums and music galore!  I was amazed at how beautiful the women were in the parade until Sarah told me they were men.  Ugh!  
It was a wonderful vacation and I look forward in taking more Caribbean trips (non-stop) like this in the future.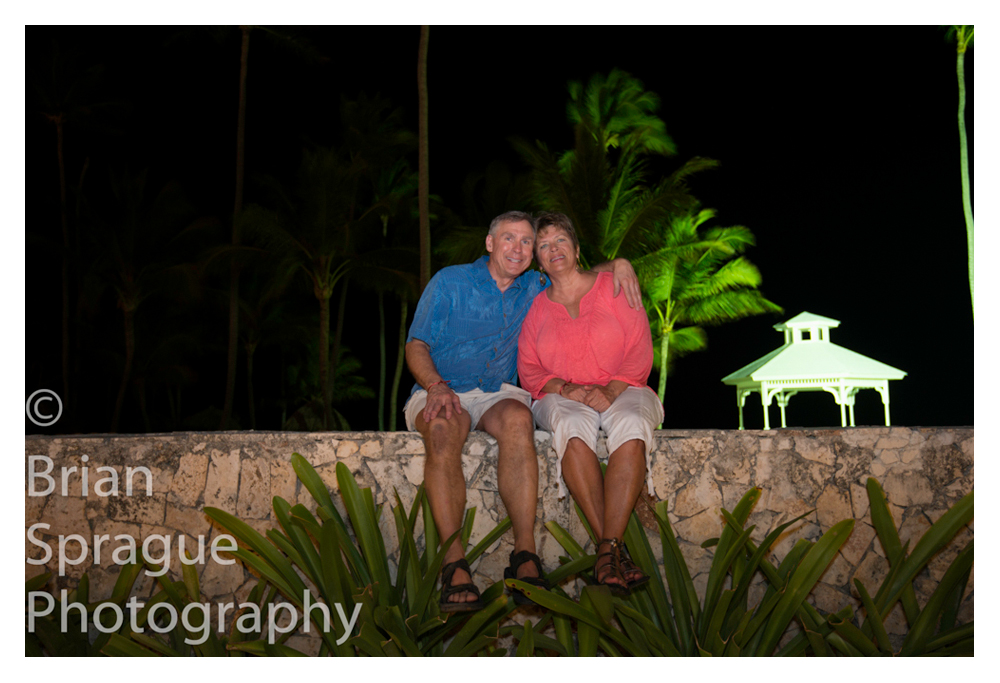 Thanks, Brian & Sarah!  It looks like a great trip!  I love your photographs!  The school children and their teacher are charming.  I can almost smell the cigars and would love to see them made.  The colors and life in the Carnival parade really shine.  I noticed that you found a few beauties on the beach as well!  Thank you so much for sharing your adventure.
Do you have  a Caribbean trip you would like to share?  Tell us about it, and you may be featured on My Irie Time!
All photographs in this post:  ©2013-3014 Brian Sprague Photography.  Interested in prints or licensing these images?  Check out Brian Sprague Photography or shoot us a note through our Contact Page and we'll pass it along to Brian.  Thanks!

All words and images ©2006-2018 Wendy G. Gunderson. Any use without written permission is prohibited. For licensing information, please send inquiries via the Contact page.