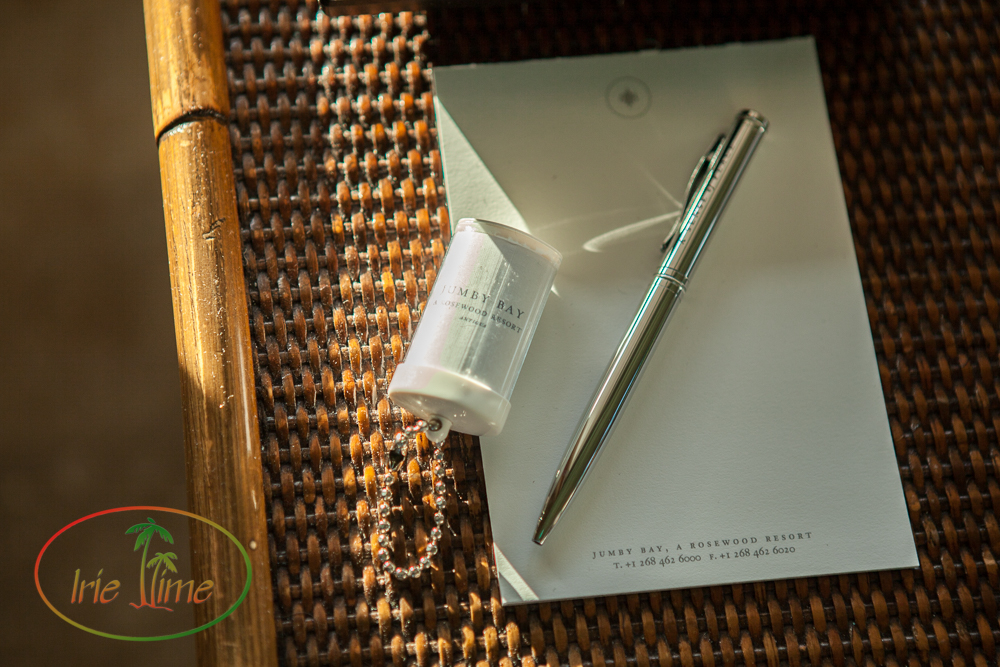 Jumby Bay's welcome cocktails have cooled us off and it's time to check out our rooms.  We booked two Rondavel rooms, one for us and one for the teenagers.  Our rooms were located in one building, but are not connected, affording complete privacy from one another.  They are located in between the Verandah and the Estate House, two of the three dining areas on the resort property, and are an easy walk to either.
Each room is round in shape, with the bathing and dressing areas located behind a partial wall which sits behind the bed.  There is a seating area off to one side and a desk and mini-frig area along the other.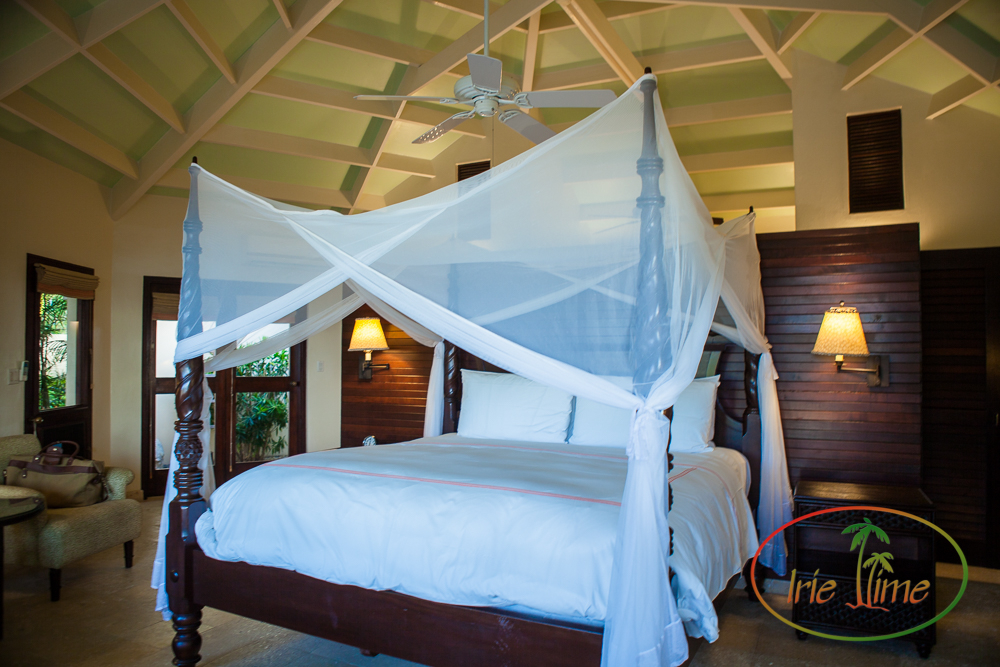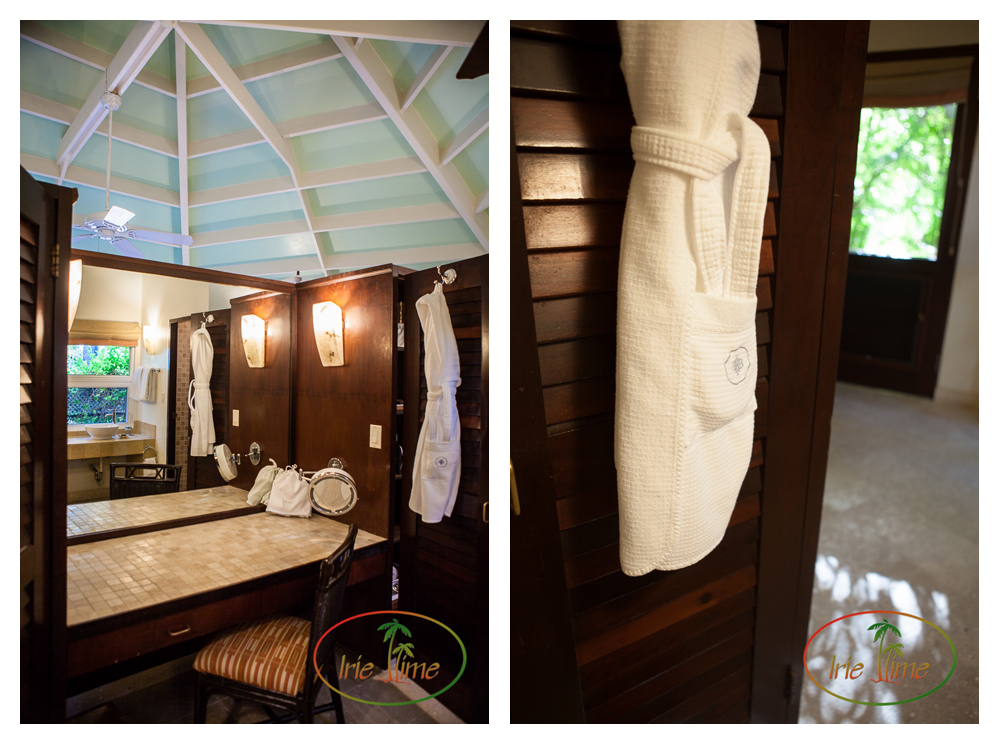 Adjacent to the indoor shower is a door leading to the outdoor shower.  You can shower while hearing the birds chirp and the breeze rustling through the palm fronds overhead.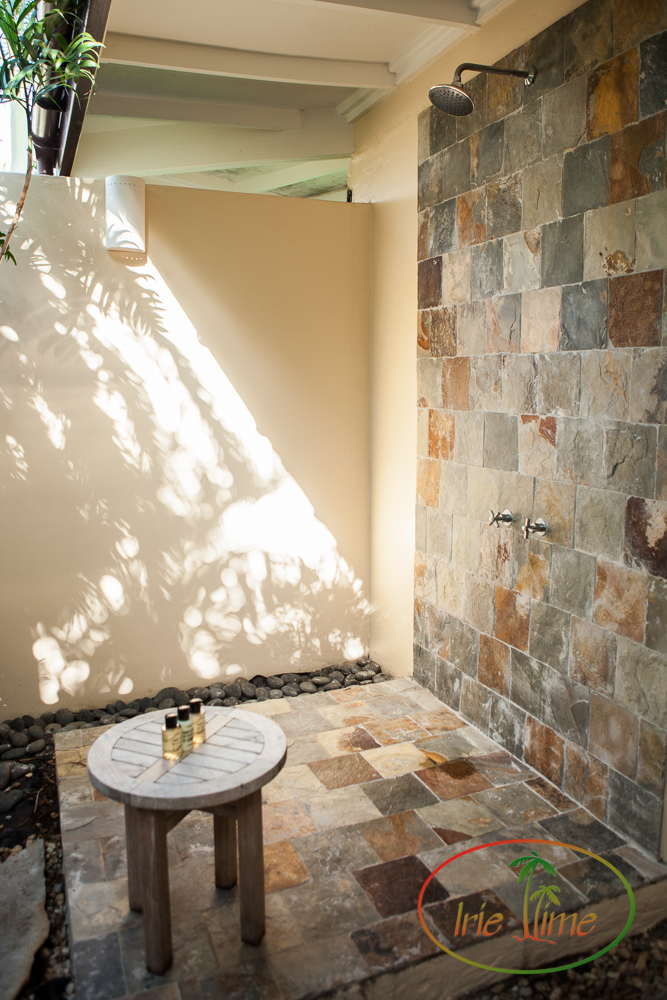 The bathing areas are outfitted with products scented with the Heeley fragrance "Oranges and Lemons Say the Bells of St. Clement's," a vibrant, citrusy scent.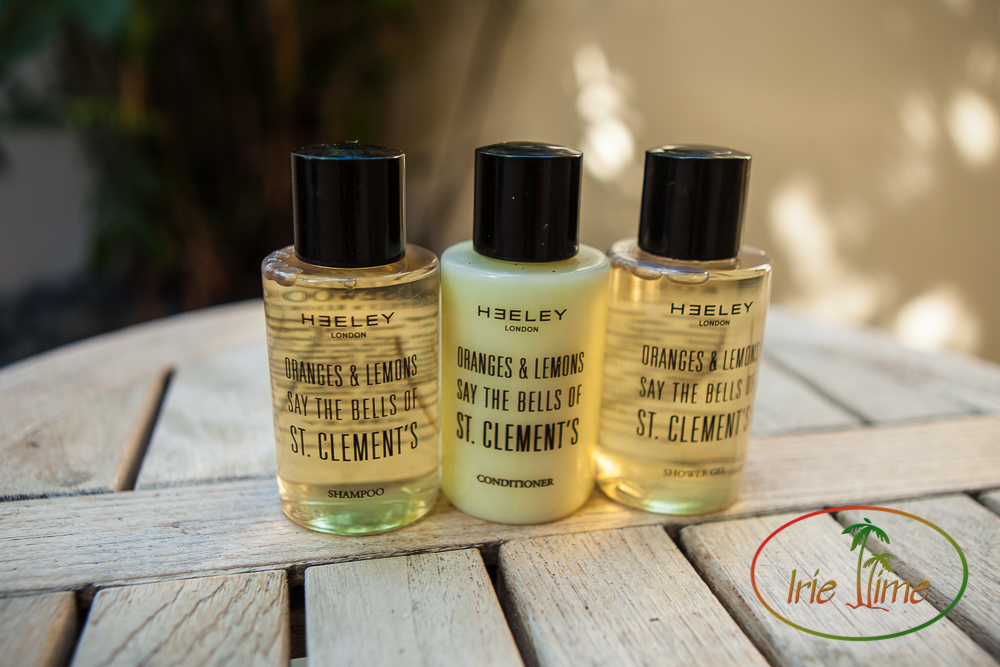 The patio area has a wealth of options for relaxation, with two loungers, two cushioned chairs, a table and chairs, a hammock, and your own plunge pool.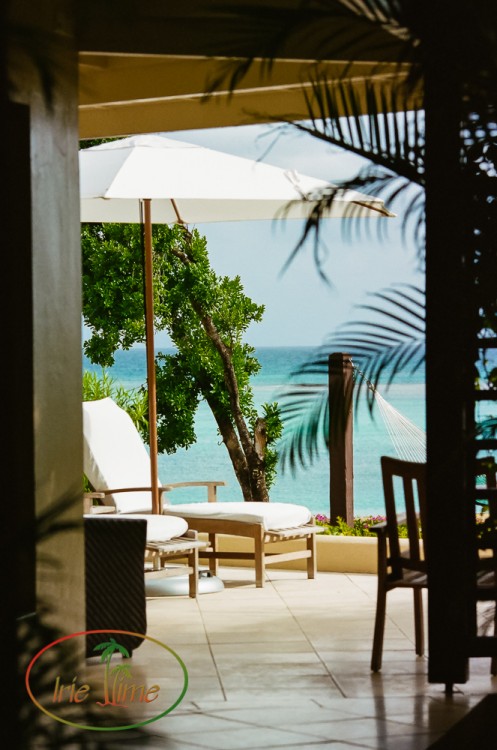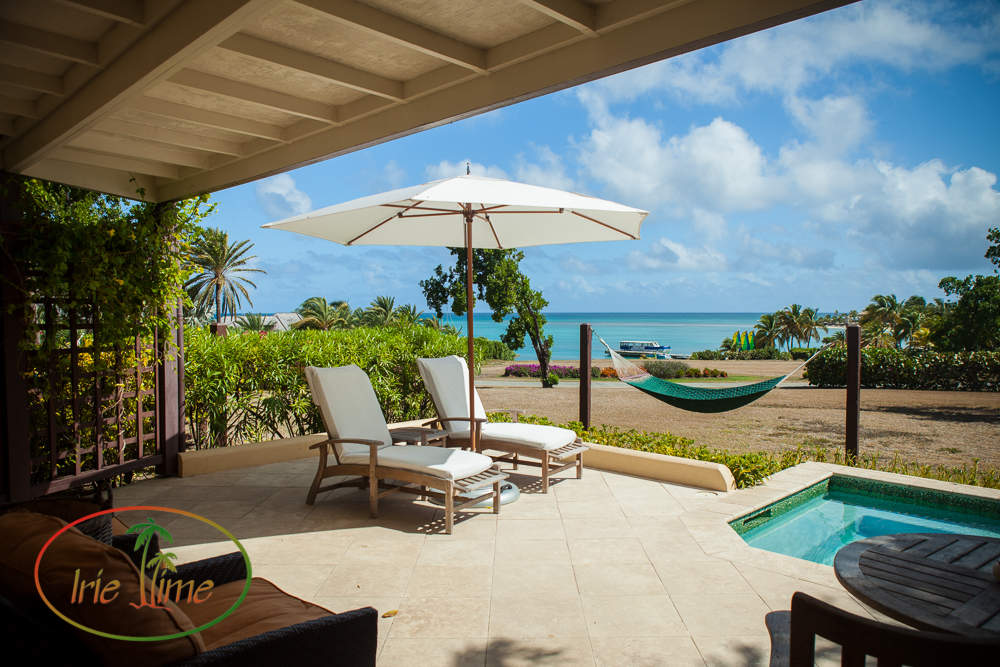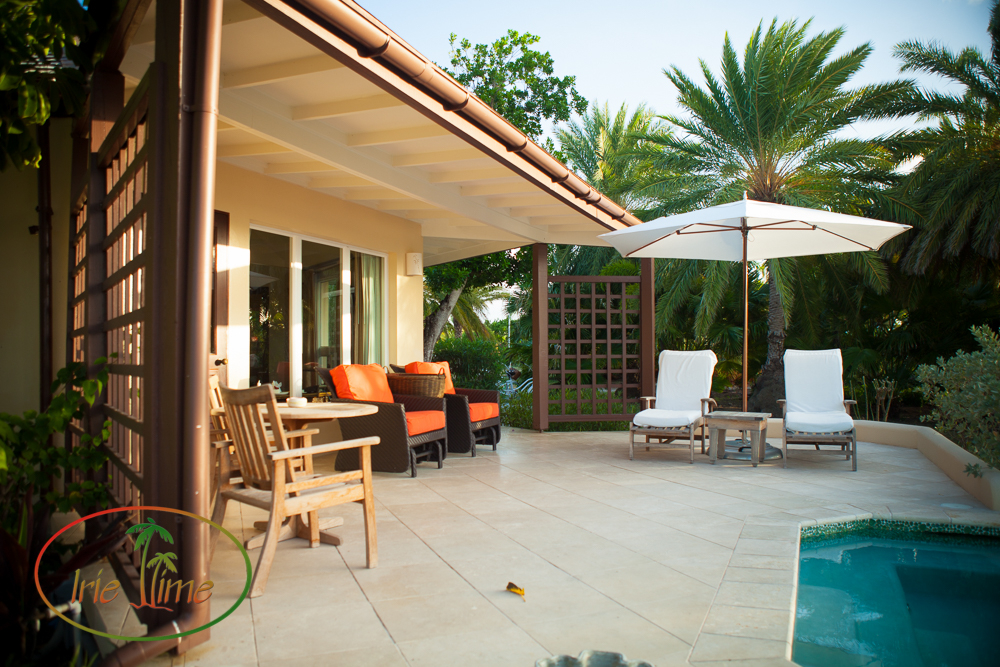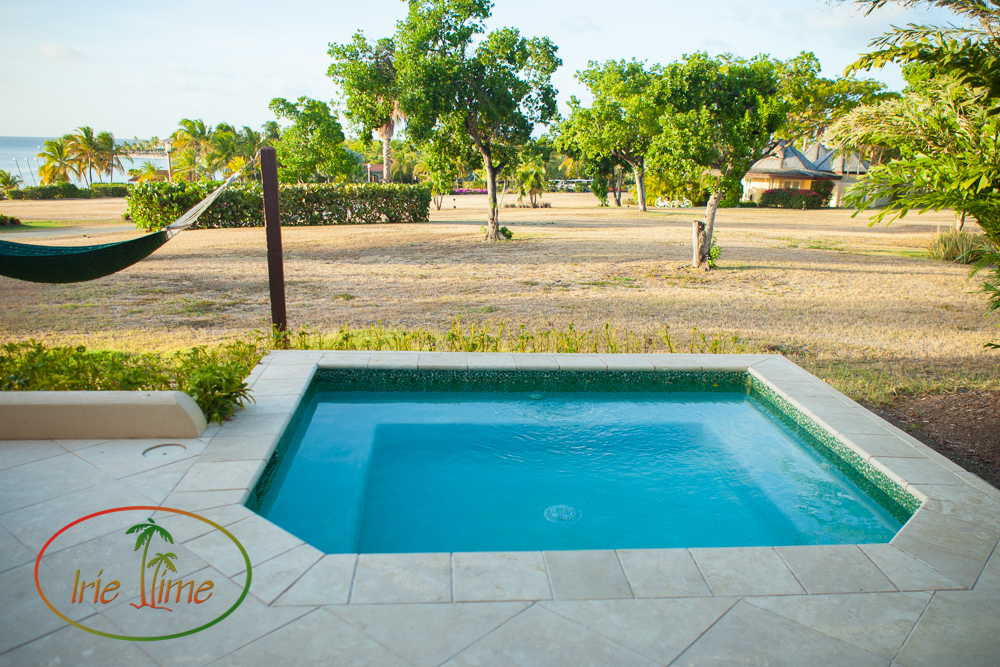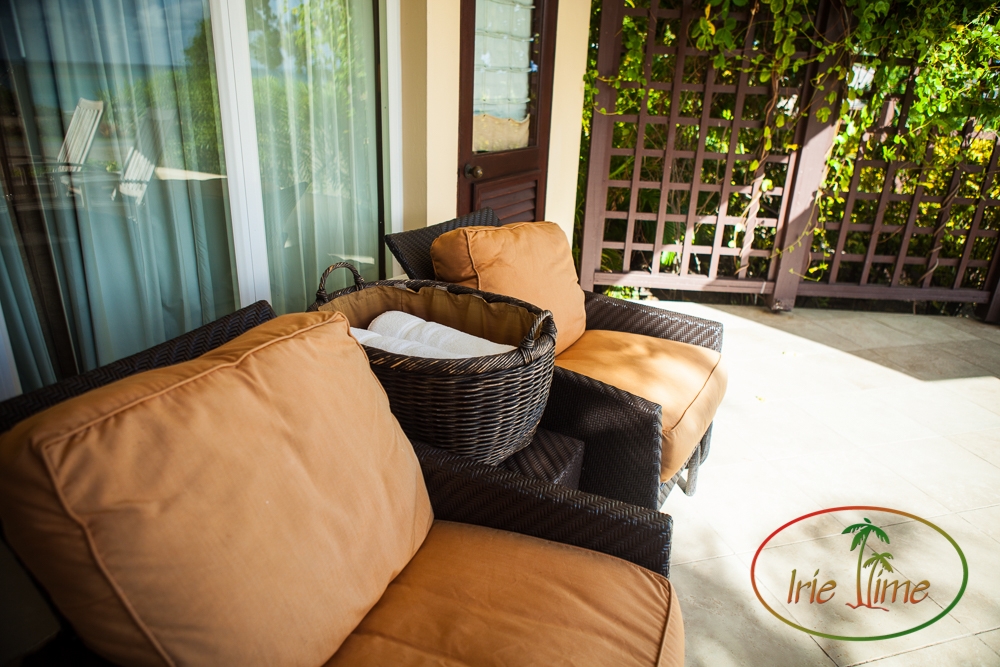 Each room is outfitted with a set of bicycles for you to explore the island.  The license plate has your room number, so there is no confusion among all the bicycles lined up along Jumby Beach.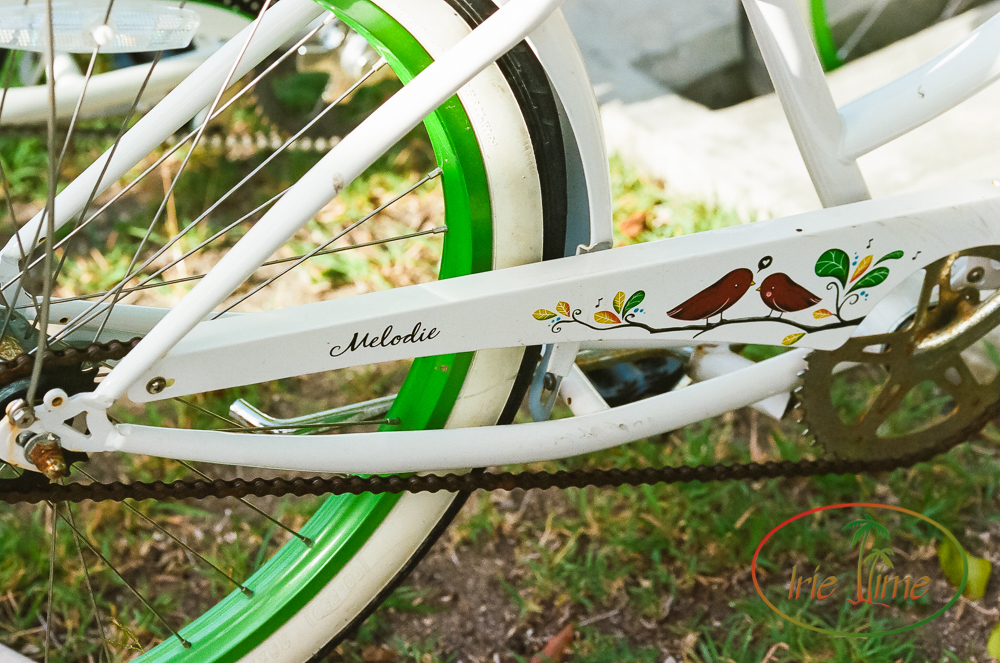 So let's hop on our bikes and get going! Our tour of the resort grounds appears in our next post! While you're waiting, explore Barbuda, just a 15-minute plane ride from Antigua, in our Barbuda trip report:
Follow our Jumby Bay posts here:
SaveSave
All words and images ©2006-2018 Wendy G. Gunderson. Any use without written permission is prohibited. For licensing information, please send inquiries via the Contact page.