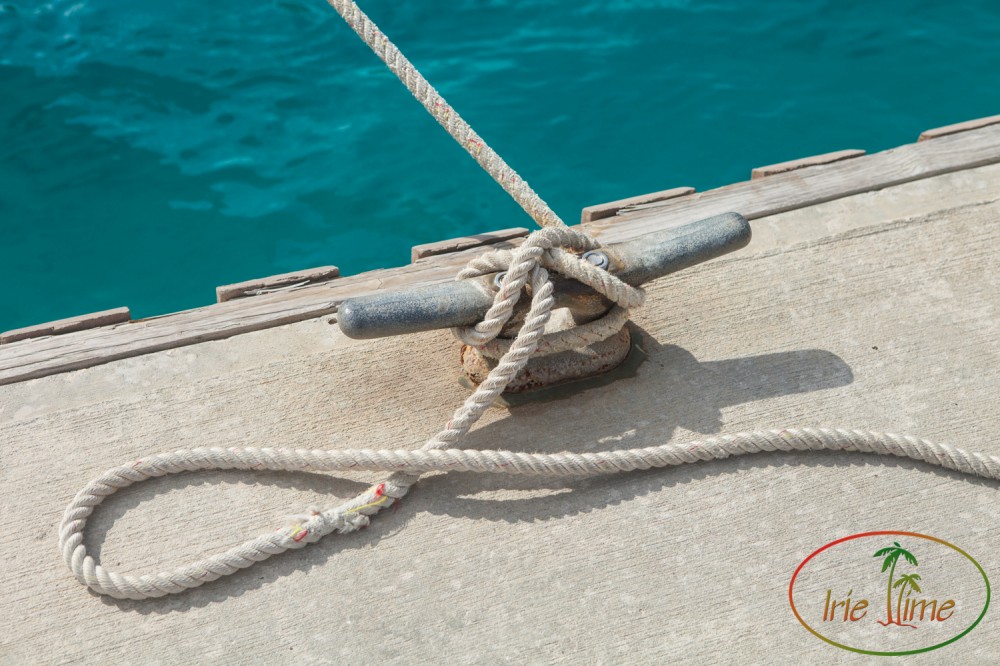 The reason we came to the BVI was Scrub Island, or more particularly Scrub Island Resort.  Some of you may remember that back in 2011, I won the grand prize in the Caribbean Travel + Life Photo Contest, which included 5 nights at the Scrub Island Resort.  Scrub Island is a small island a short ten-minute boat ride from Trellis Bay on Beef Island where you can fly into the BVI (Airport Code: EIS).  Before development into Scrub Island Resort, the island was owned by an American architect, Gene McManus, who built a home and ran a restaurant on the island called "Donovan's Reef
," named after one of his favorite John Wayne movies.  That movie is in a tie with "The Quiet Man" for favorite John Wayne movies in my book.  If you haven't seen "Donovan's Reef," rent it or buy it – you won't be sorry (it's a Christmas movie set on a South Pacific island! – I love Elizabeth Allen's line about how her proper Boston shipping family referred to rum as "West Indies Goods").  When Mr. McManus died, his family continued to operate the restaurant until a time came when a developer, Joe Collier, visited the restaurant, and the rest is history.
Scrub Island became a part of the Marriott Autograph Collection last year, allowing you to use your Marriott points for free nights at the resort.  We had 5 nights free with our contest prize, and we had enough points for two additional nights. We topped it off with one more night, so we had a nice eight-night, nine day stay.
Upon arrival at the airport, we were greeted by a resort representative who escorted us out to a van to take us to Trellis Bay.  The journey is about 2 minutes, as all you really are doing is going off the airport property to the dock in Trellis Bay.  We then were accompanied to the Scrub Island Resort Ferry for the 10-minute trip to the resort. The ferry was a really great feature of the resort.  It leaves Scrub Island on the half hour and leaves Trellis Bay at 45 minutes after the hour.  When they had a special event at the resort, they operated the ferry more frequently to accomodate passengers.  It was an easy and fast way to transfer between the islands.  You can also pick up ferries to other islands from Trellis Bay with ease.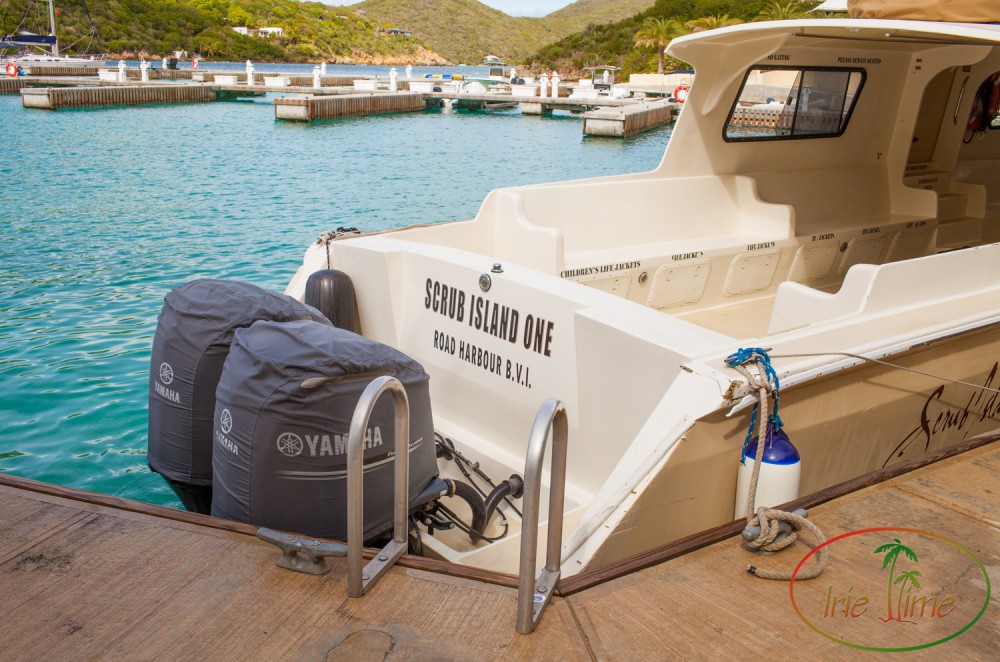 Upon arrival, we were greeted with a lovely rum punch and escorted to the reception area for check-in.  The staff upgraded us to a 2-bedroom Governor's Suite, a 1600+ square foot suite with two bedrooms, 2 full baths, a powder room, separate kitchen, dining, and living areas, and two ocean-view patios, one which was enormous.  The kitchen was tricked out with a Wolf range, a Sub-Zero fridge, dishwasher, and granite countertops. The suite had a washer and dryer which we love on vacation given all the sand and sea water we drag into the suite with us.  The bathrooms were large with separate shower, tub, toilet and vanity areas.  The furniture and beds were extremely comfortable.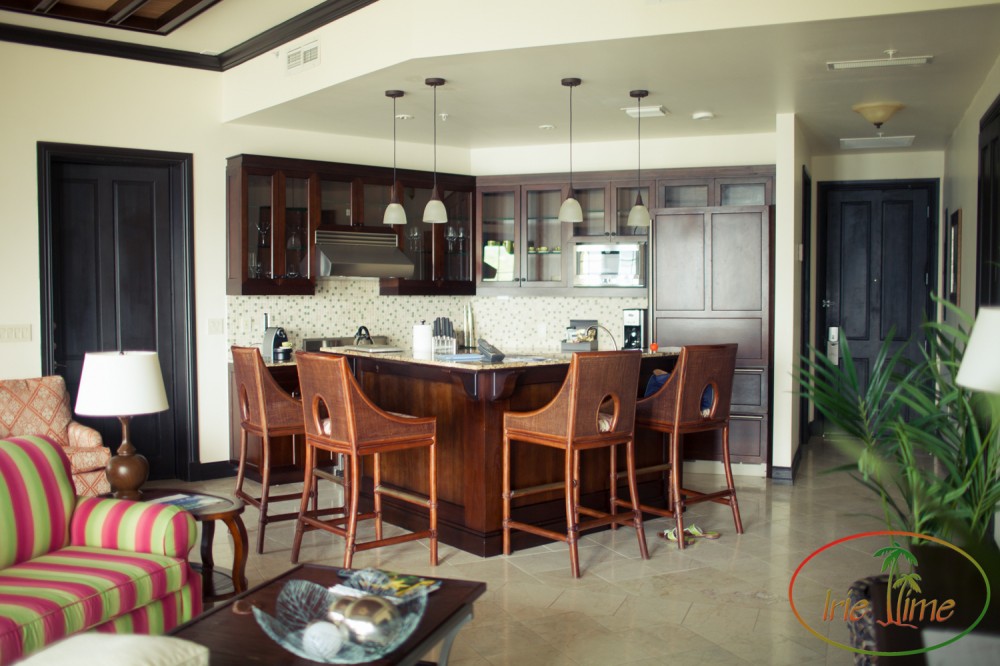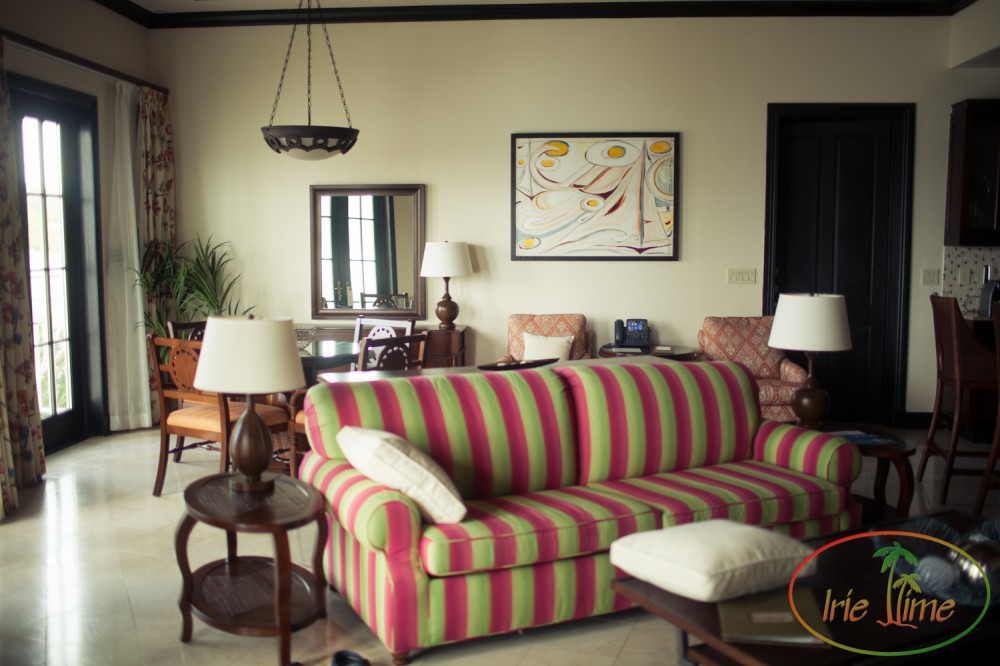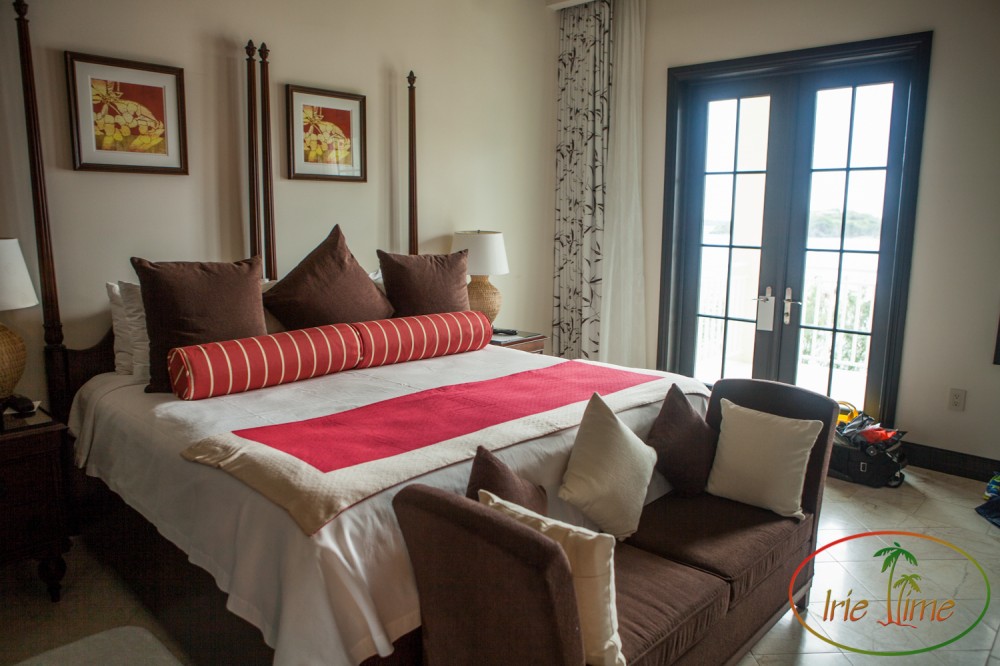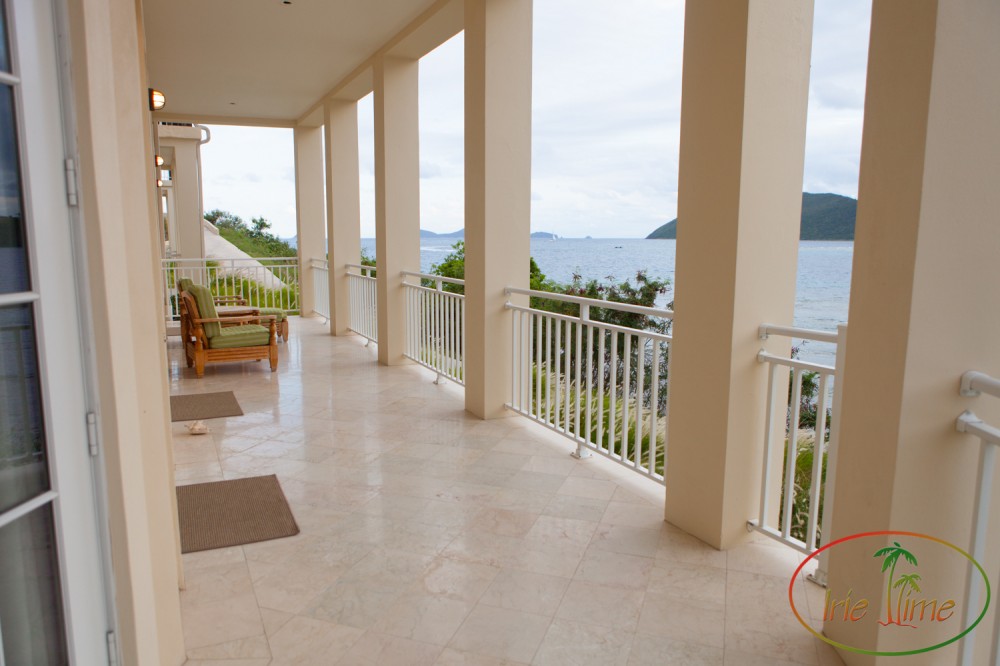 The resort is built up along and overlooking the marina.  The marina was near capacity and a lively place, but was not noisy or disturbing.   It was fun to check out all the different boats.  After sunset, pop down to the dock and you will see large numbers of tarpon swimming around the pylons.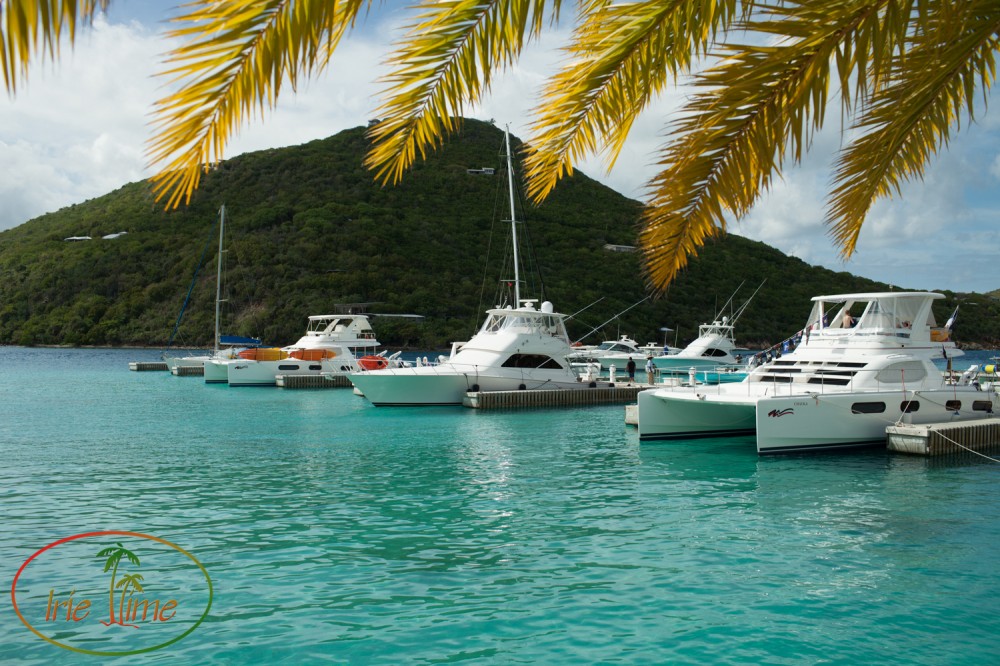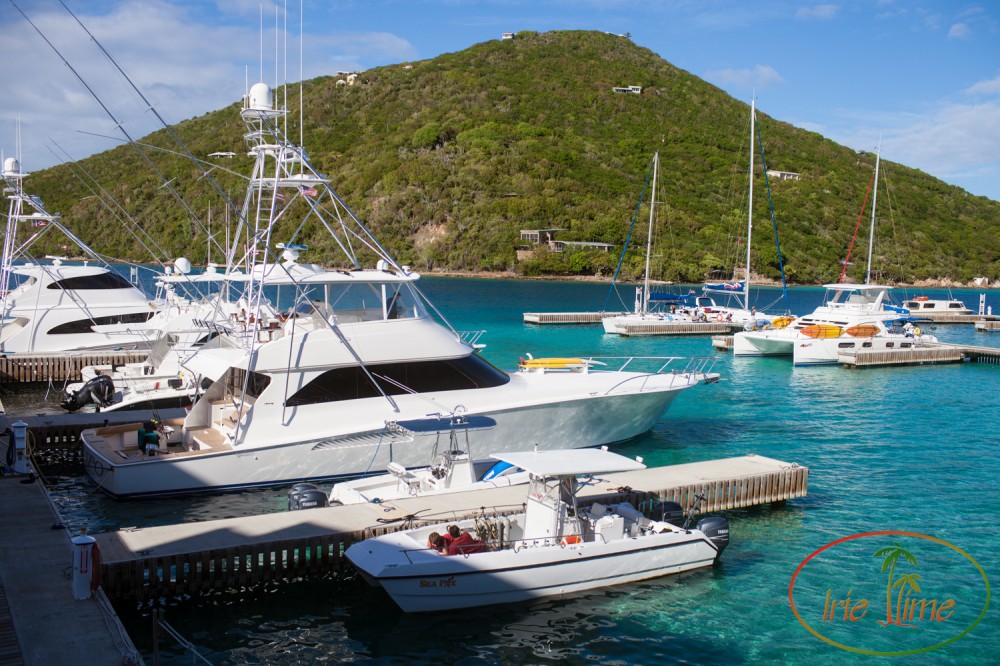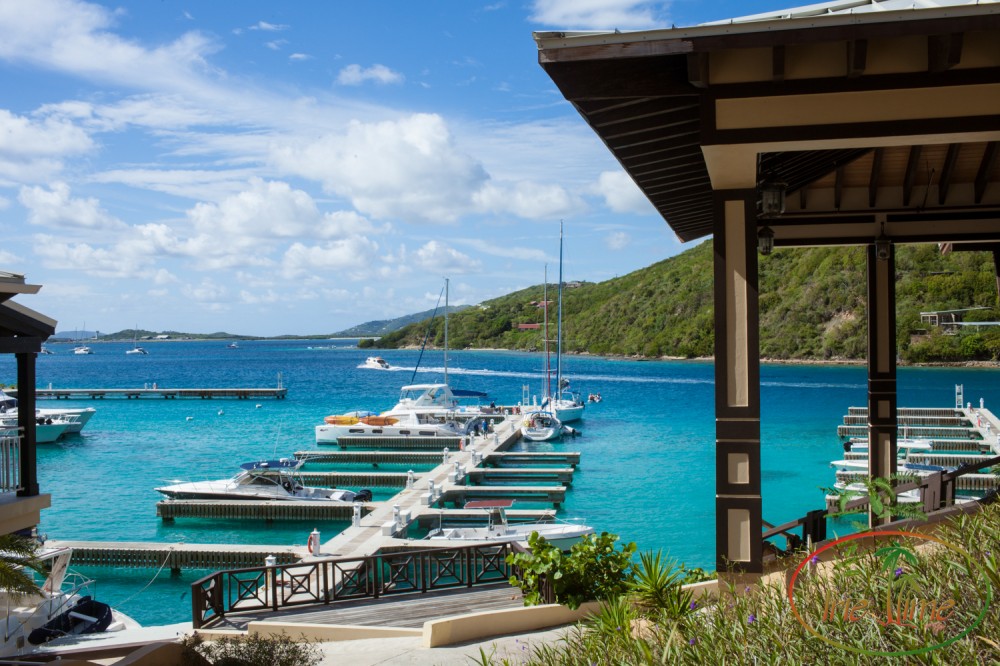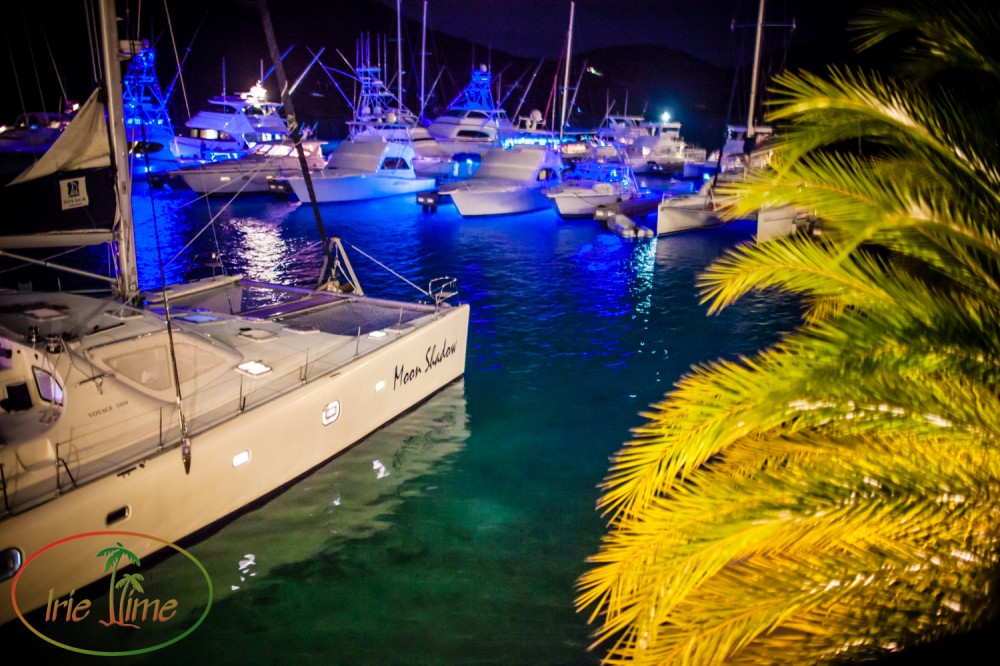 There is a small beach, called Pavillion Beach, just off the main building.  We spent quite a bit of time there as it was easy to access and had a nice soft sandy bottom.  You can use kayaks and standup paddle boards free of charge.  I had no problem with the kayak, but I need a bit more time to master the balance required for the SUP.  You can kayak to Honeymoon Beach, accessible only by water, or get a ride from the staff to North Beach.  North Beach is the longest stretch of beach on the resort, although it is shallow for quite a distance out from the shore.  I would recommend reef shoes if you want to explore.  There are lounge chairs under palapas along the beach, and a bar called "One Shoe Bar" just steps away.  If you want something to eat while on North Beach, they will ring up the resort and bring it out to you.  There is also a pool at North Beach surrounded by coconut palms and lounge chairs.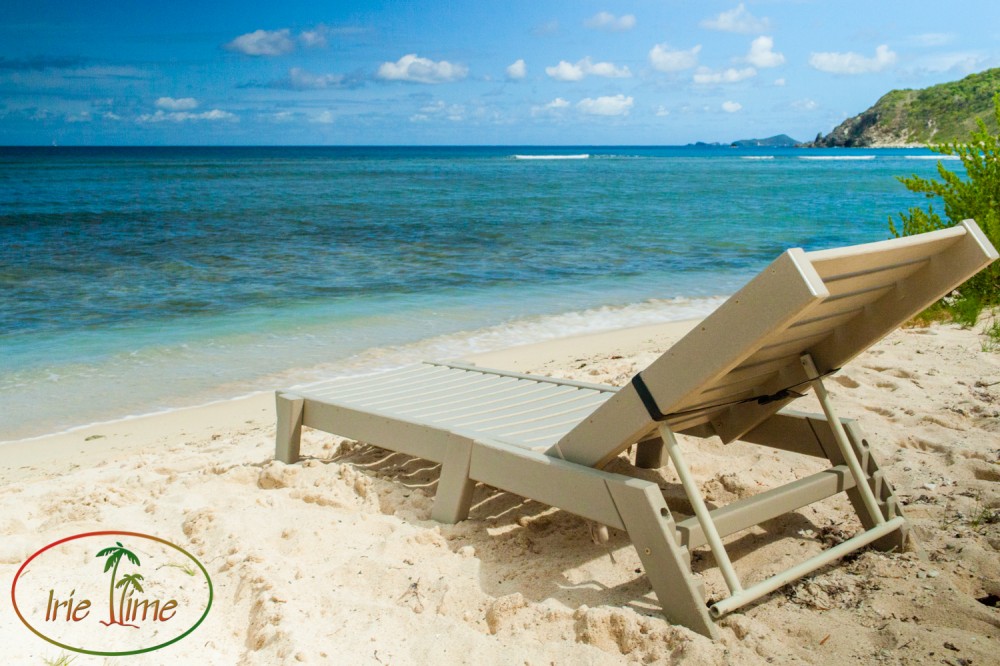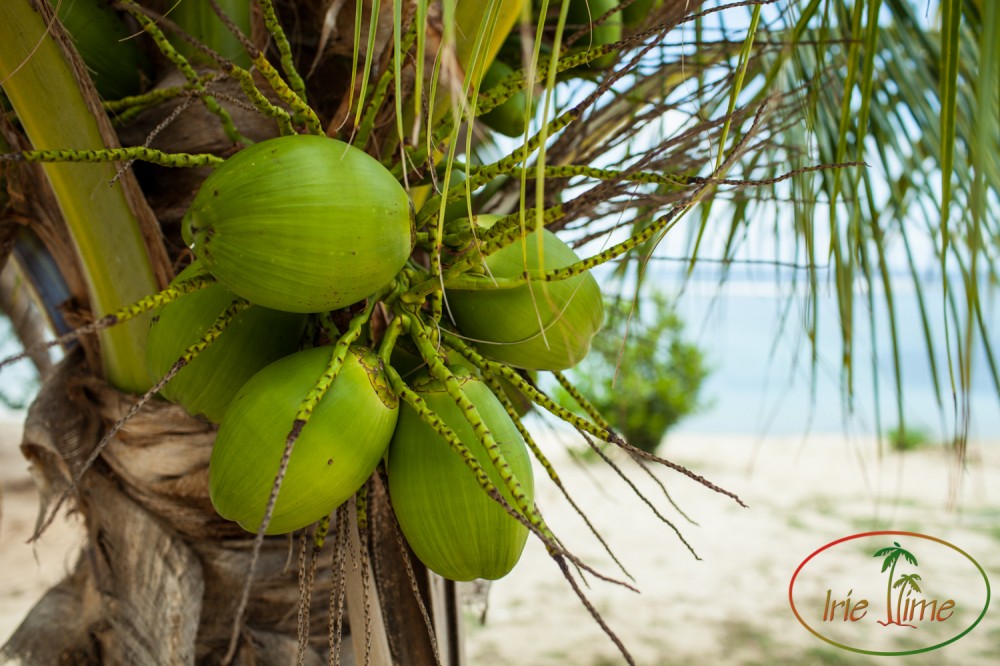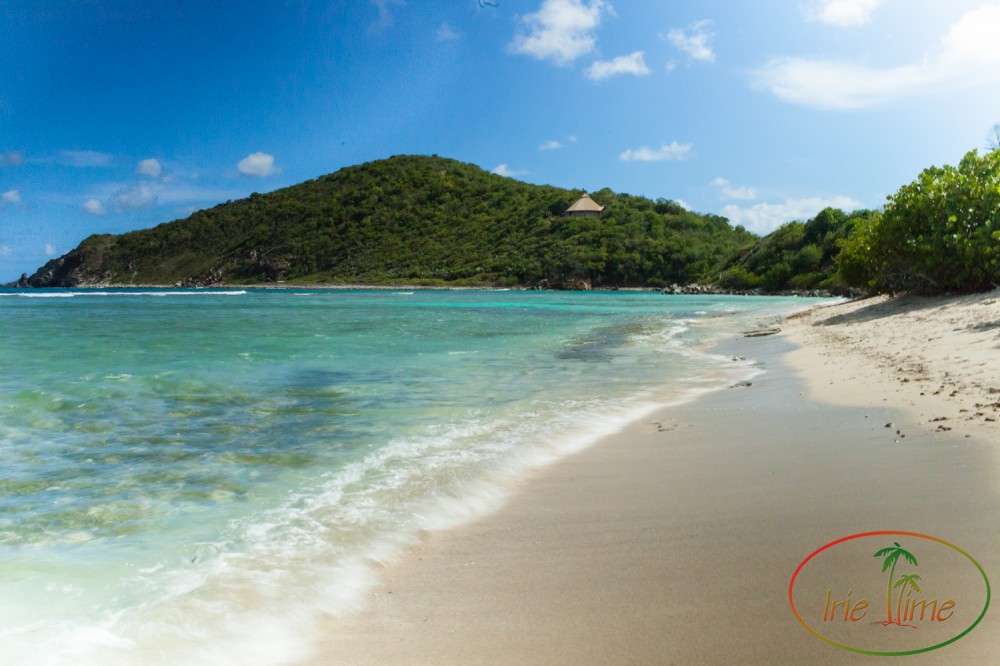 I know that Scrub Island is a favorite of sailors from spending some time on the TTOL forums.  I found it to be a great jumping off point to see so much more of the islands.  You are within kayaking distance of Great Camanoe and Marina Cay, home to Pusser's Marina Cay, famous for the red telephone box on the dock.  You are a 10-minute ride to Trellis Bay where you can catch a ferry to another island or rent a car and explore Tortola.  Scrub Island is also home to a location of Dive BVI, a Virgin Gorda based excursion company.  They offer trips to Virgin Gorda and Anegada, which you will hear quite a bit more about in future parts of our trip report.   They also have an Island Hopper trip where you visit some of the famous beach bars in Jost Van Dyke and other spots around the islands.  We skipped that trip because our children didn't meet the 16-year-old age requirement, but it sounded like a great day trip.  Dive BVI has a shop on Scrub Island, stocked with loads of great gear.  It's worth a stop even if you don't take a day trip.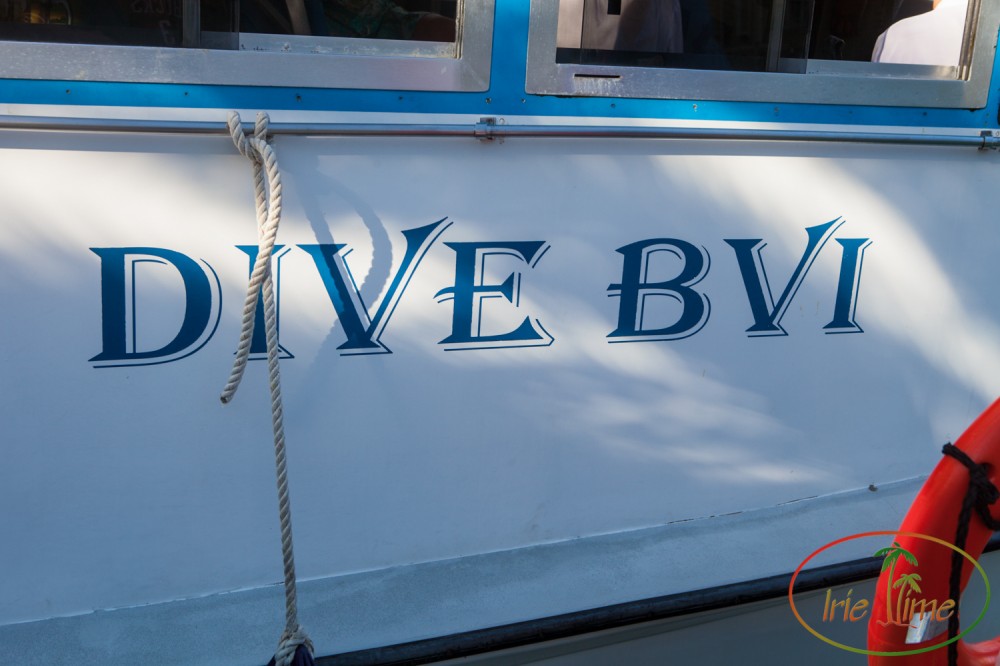 The dining at Scrub Island is limited to two restaurants, upscale Caravela, and casual Tierra, Tierra.  We tend to be casual people on vacations, so we opted for Tierra, Tierra for some lunches and dinners.  They offer buffet nights as well, so check out the schedule for your evenings there.  If I had one suggestion for the management at the resort, it would be to expand the dining options so that I would never want to leave.
In addition to the small pool at North Beach, the resort has a tiered pool with a top tier infinity pool off the main building.  I have tended to gravitate toward the beach on trips lately, but I really loved the pool here.  It was nice to hang out at the infinity edge admiring the view.  The swim up bar was fun, and the kids loved the water slide.  It's not terribly long, but it's super fast!  I speak from experience.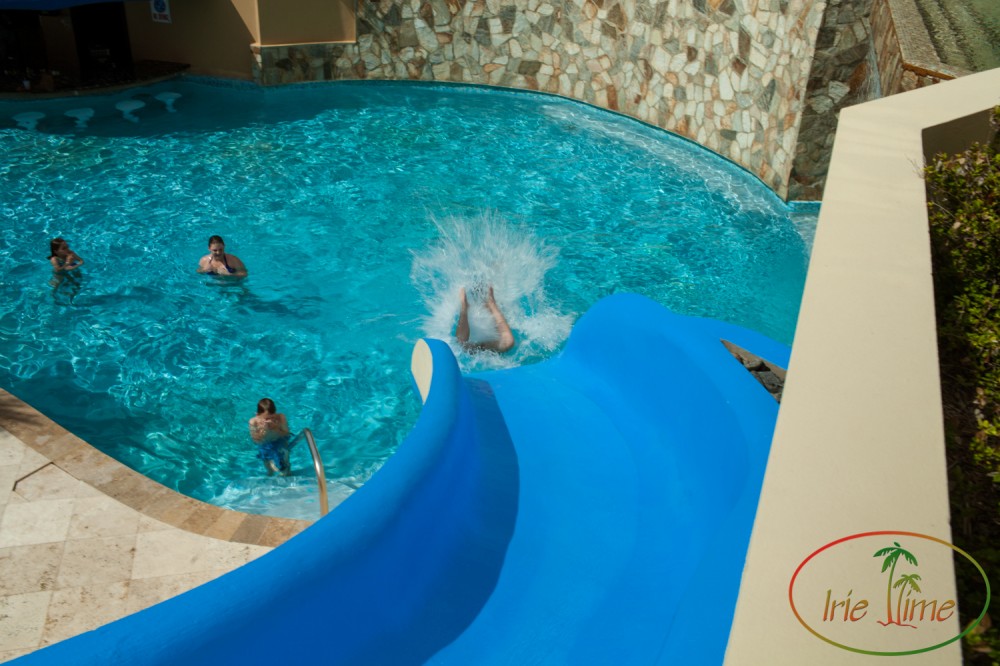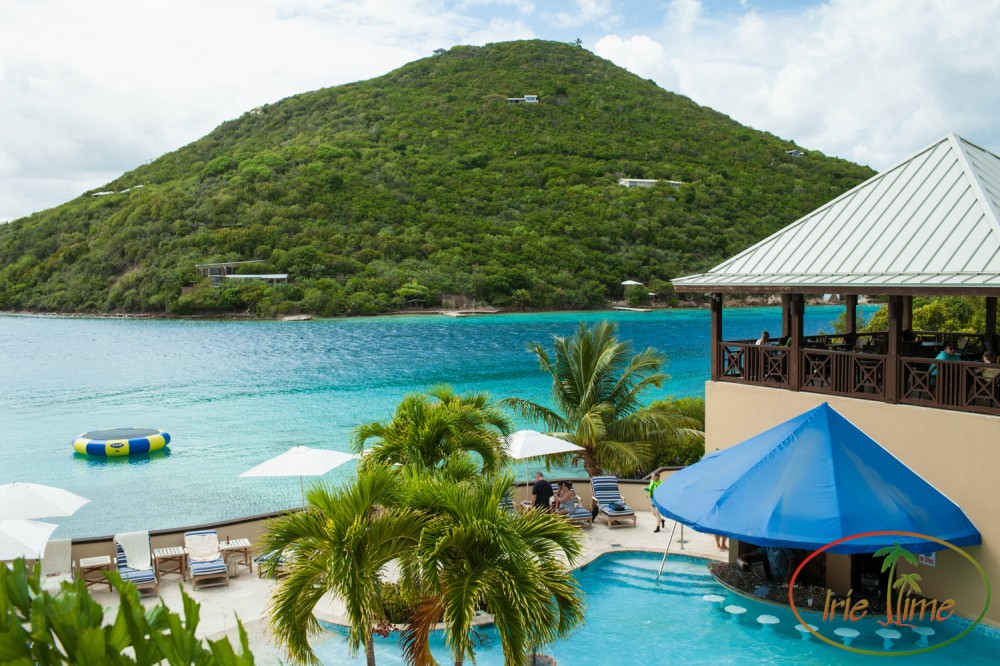 The concierge at Scrub Island is fantastic, making arrangements for day trips and restaurant reservations with a smile.  I was very impressed by the staff of the resort, particularly the resort manager, Benny, who was very helpful throughout our stay.  He showed us a great snorkeling spot of Great Camanoe that we could kayak to. It was amazing!  The only down side of our visit to Scrub Island was leaving.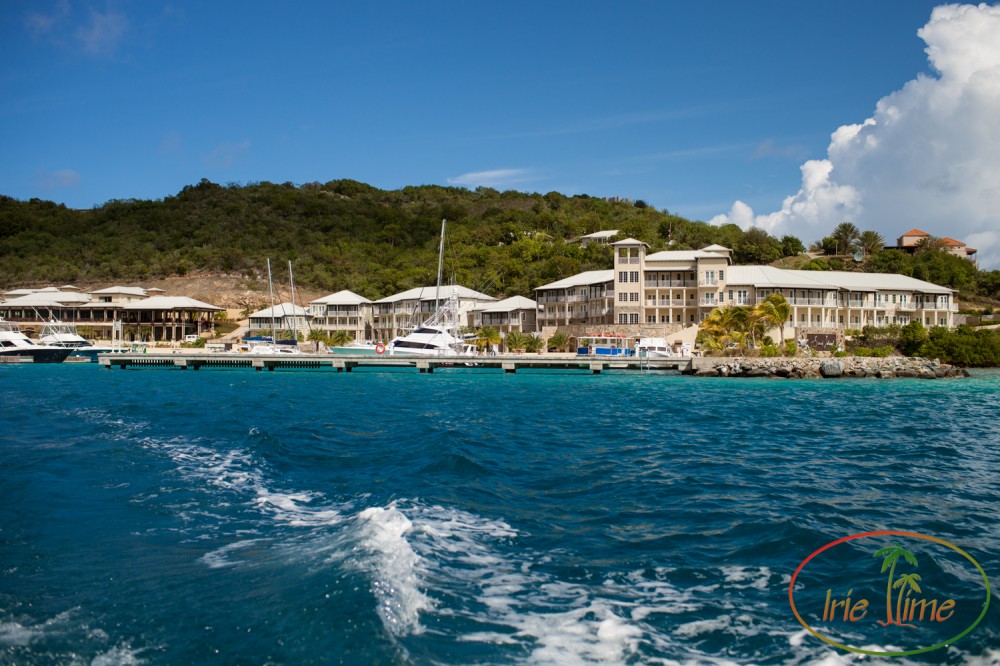 Next up on our BVI trip report, Marina Cay! 
Check out our BVI video!
Greetings from the British Virgin Islands from My Irie Time on Vimeo.
SaveSave
All words and images ©2006-2018 Wendy G. Gunderson. Any use without written permission is prohibited. For licensing information, please send inquiries via the Contact page.