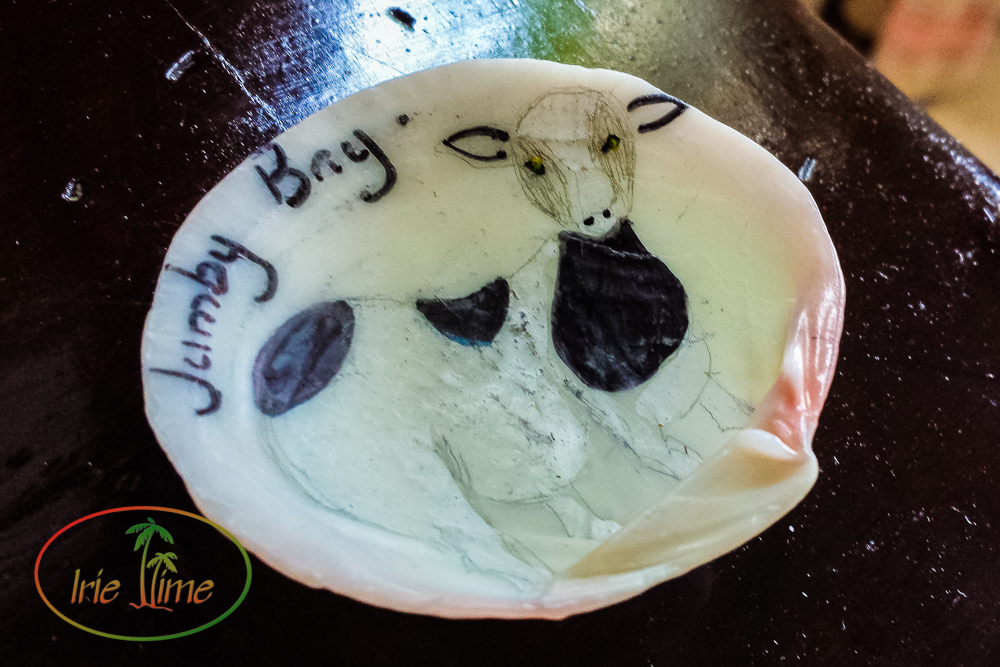 The folks at Jumby Bay tell us that the resort is named after the Antiguan "jumbee," a "playful spirit."  Some reading on the origins of the "jumbee" or "jumbie" tells us that in some of the islands, the jumbee is a vindictive, mischievous spirit, and that you should take precautions, such as placing piles of sands or knotted ropes outside your door to occupy the spirits so that they do not trouble you.  The spirit of Rosewood's Jumby Bay, Antigua, is anything but malevolent or vindictive.  The spirit of Jumby Bay is playful, joyful, and celebratory, and offers gracious hospitality to all those who come to visit.
If you have read our post about our welcome to the island, you will understand that this is no ordinary resort.  Each visitor is treated like an honored guest.  The feeling doesn't end at the welcome cocktail.  Throughout our stay, there were little details which tell you that this is a very special place.
This year's trip was bookended by our daughter's high school graduation and my 50th birthday.  Upon our arrival in our rooms, we were treated to cakepops and a cake for Allison's graduation, and the next day, a cake for my birthday.  So much cake, so little time!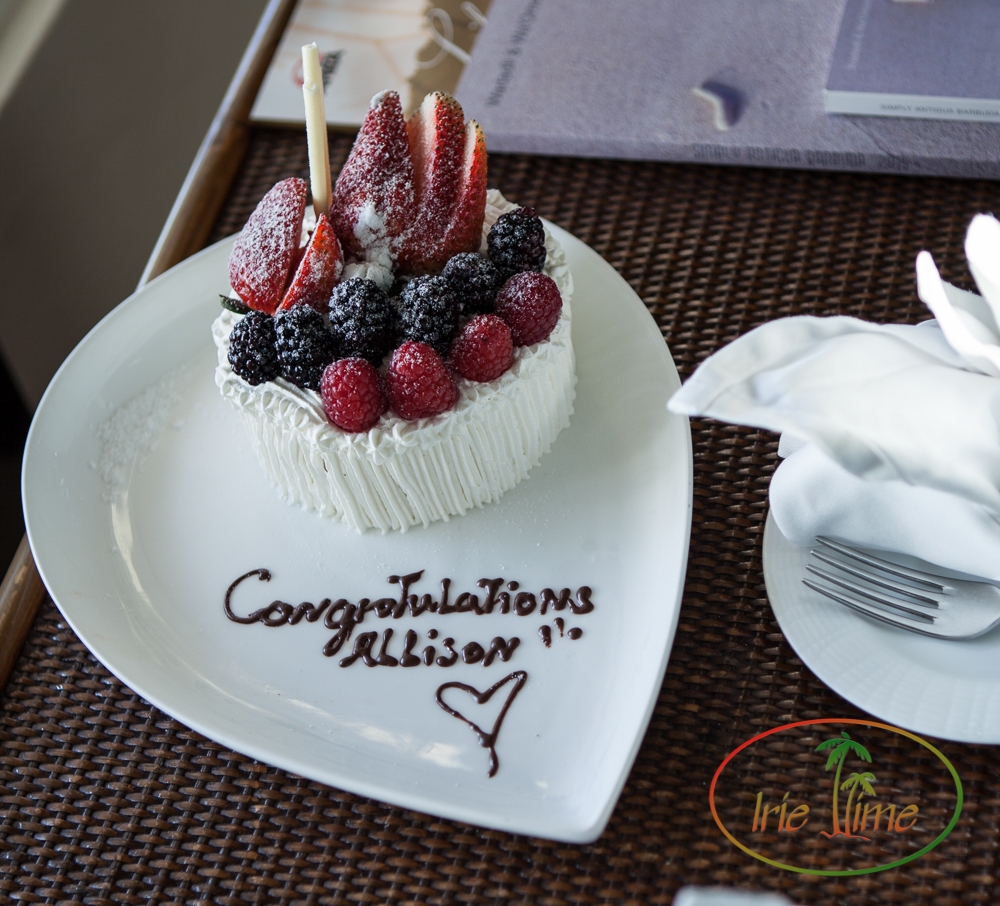 We arrived shortly before turndown service for the night, so the kids came to our room to relax before dinner.  My daughter put her sunglasses on the desk, and when she returned, next to her glasses was a microfiber lens cloth.  Such a nice touch!
They take the ordinary to the extraordinary.  On some nights, there were little "gifts," a plate of cookies, a painted sea shell, or candles and flowers when you return to your room in the evening.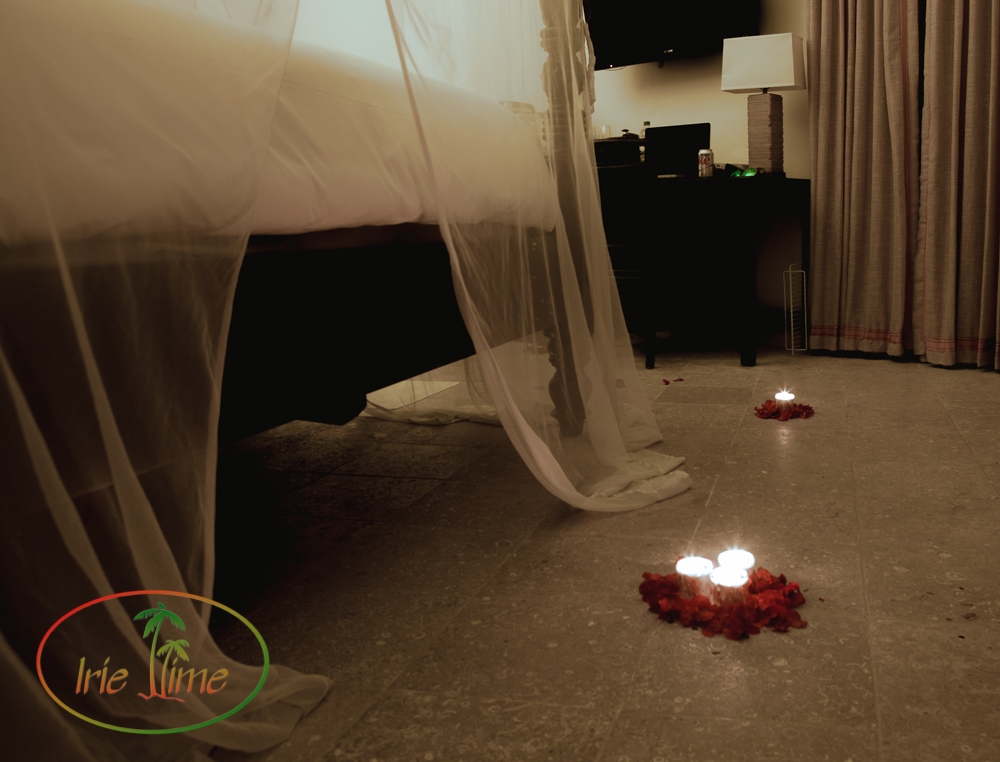 The care goes with you as you depart.  On your last day, they will prepare a meal to take with you, your choice of anything from their "All Day Menu."  The other people in the airport were envious as we opened up our delicious meal while awaiting departure.  Another little gift as you depart is a small bottle of Susie's Hot Sauce, made in Antigua, which we grew to love over our short stay.
These were just a few of the little things that represent the detail and care that goes into a stay at Jumby Bay.  The true spirit of this place is the people who work there.  Every person, yes, every person, was kind and thoughtful, and wanted to take care of you.  Everyone knows your name, and if they did not meet you when you arrived, they made a point of introducing themselves during our stay.  They engage you in conversation, and they share a bit of themselves along the way.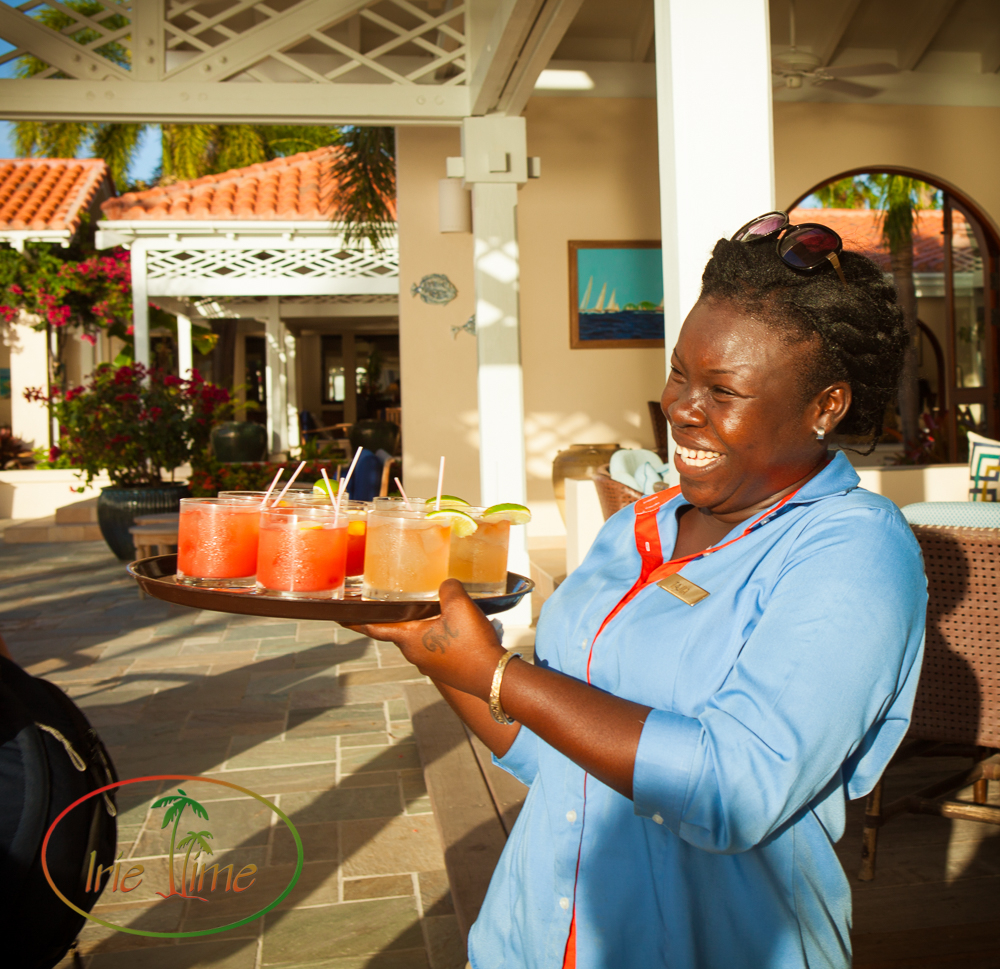 It's easy to be kind of cynical at the beginning.  Your reality tells you that it shouldn't be this perfect.  You make a joke about how they have to dispatch someone to add more starfish to the beach.  But it's not long before you let yourself enjoy it, to embrace the spirit of the place.   It is that spirit which makes Jumby Bay magical.
Want more Jumby Bay?  Check out all our posts on our visit:
Interested in a trip to Antigua's sister island of Barbuda?  Read all our posts on our visit to this naturally beautiful island:
Up next, we post about some of the gear we used on our trip, including the underwater cameras, the Olympus Tough TG-3 and TG-4, and the film gear we used, including the Mamiya Pro TL and Canon 1v, outfitted with Fuji 400H and Portra 400, along with a comparison of those film stocks.  Stay tuned!
All words and images ©2006-2018 Wendy G. Gunderson. Any use without written permission is prohibited. For licensing information, please send inquiries via the Contact page.