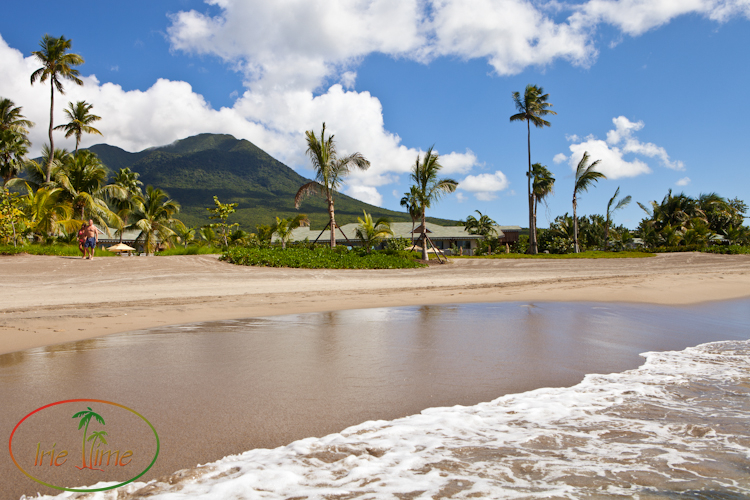 We're just back from nine days in Nevis.  It was our first visit to the island, so I did a great deal of homework online to decide what to see and where to stay.  First, a little bit about Nevis.  It is a 36 square-mile island at the center of which is Nevis Peak, which rises 3,232 feet.  Nevis was discovered by Christopher Columbus in 1493, and was called "Nuestra Senora de Las Nieves" which means "Our Lady of the Snows," a description of the small cloud which is nearly always present around the peak, resembling snow.  The island is home to approximately 10,000 residents.  It lies just two miles off the coast of St. Kitts, its sister island.
Our journey to the island began upon our arrival at Robert L. Bradshaw International Airport on St. Kitts, where we were greeted by representatives of the Four Seasons Nevis. Our hosts transported us to Basseterre Harbor, where we took the Four Seasons' private boat to Nevis.  Soon, we were on our way.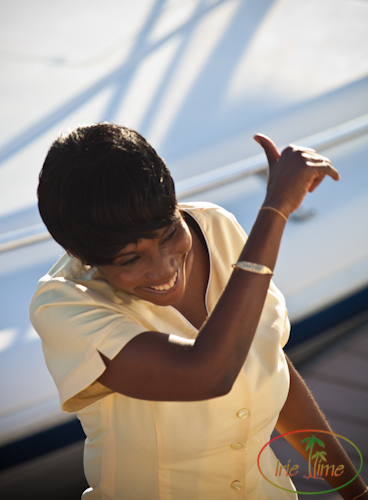 On board, we were greeted by the crew and offered a cool, scented towel and boat drinks, both alcoholic and non-alcoholic rum punch.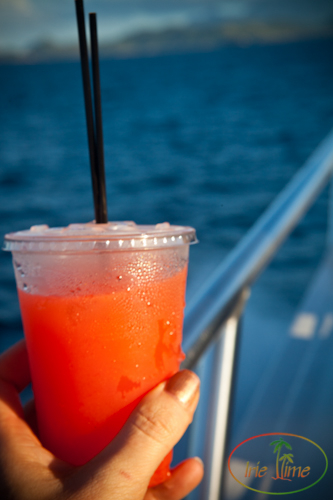 Jermaine took good care of us on both the trip our and our return.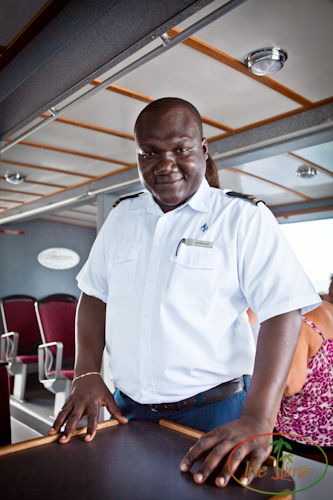 The ride took about 40 minutes, As you exit the harbor, you see a large area on the southern tip of St. Kitts which is largely untouched.  It's not long before Nevis is in view.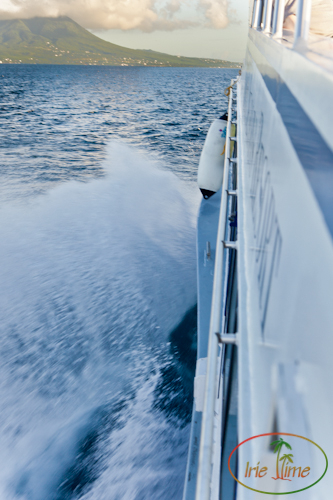 Soon the dock is in sight, and you are welcomed by the resort staff to the island of Nevis.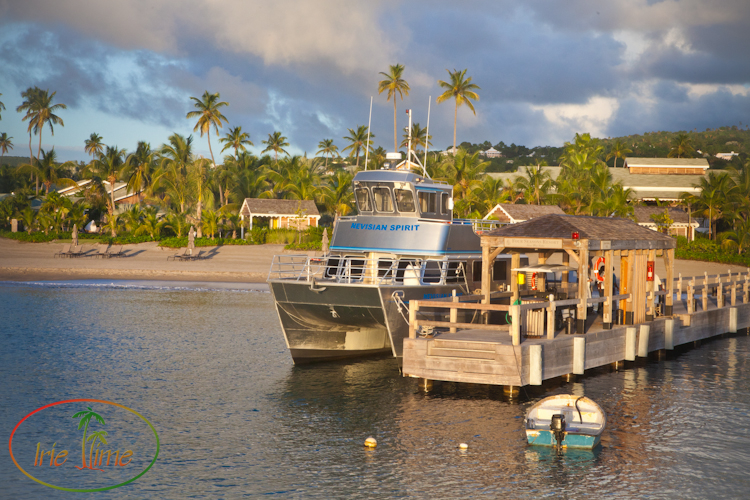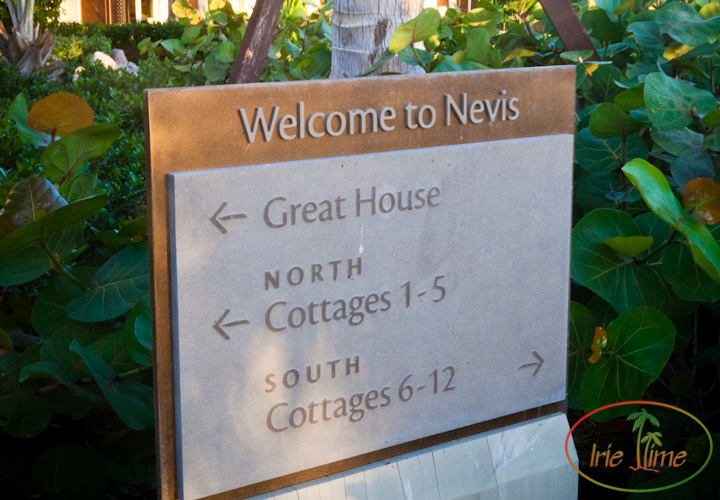 The resort has a very low profile.  The design is in keeping with the local architecture and blends beautifully into the lush landscape.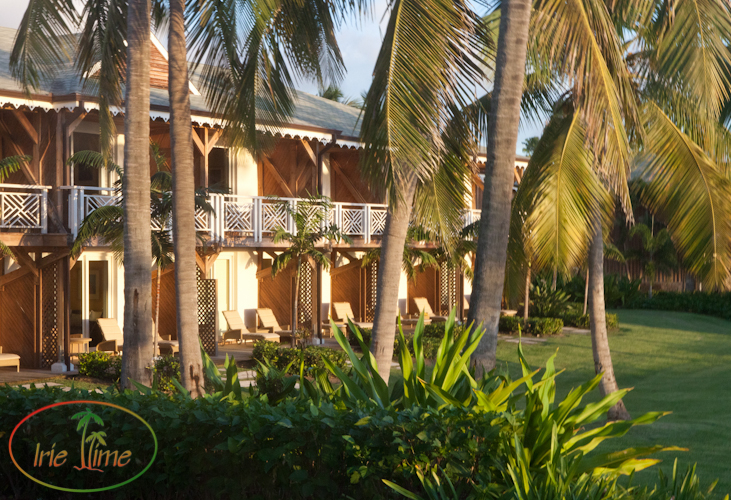 The views from our rooms were stunning!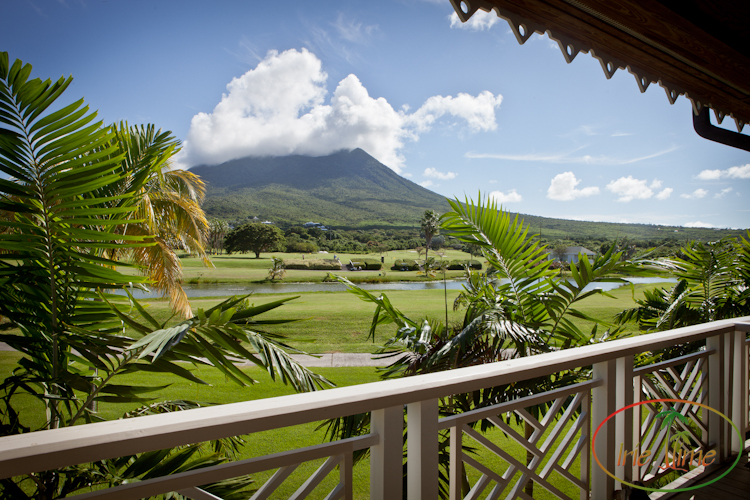 The grounds at the resort are breathtaking.  It's hard to believe that a hurricane severely damaged the resort just a few years ago.  It looks as if it was there for years.  The plantings are varied and spectacular.  I'm not one to take many pictures of plants and flowers, but I couldn't help myself on this trip.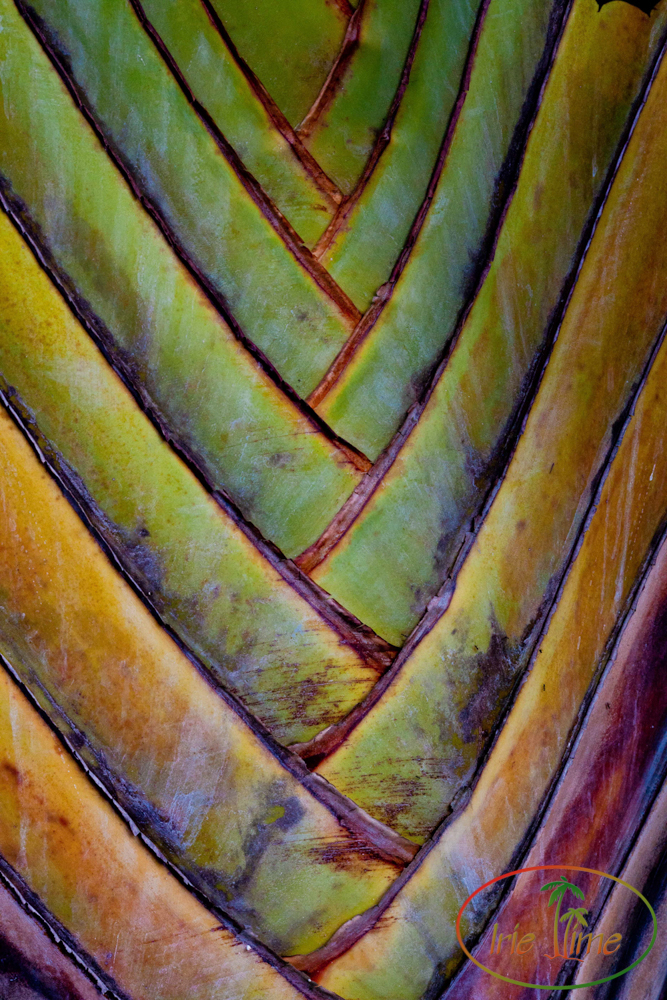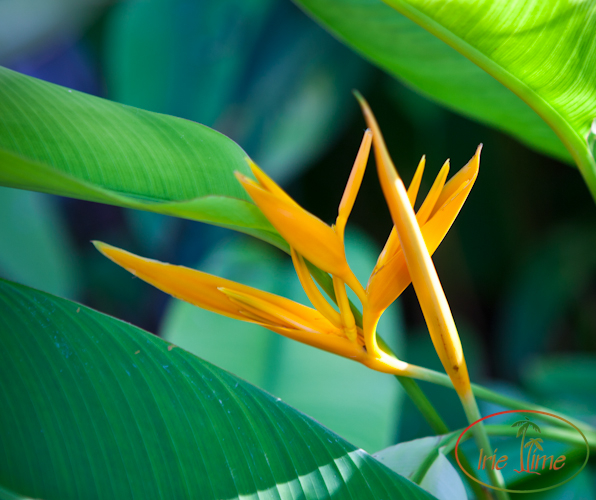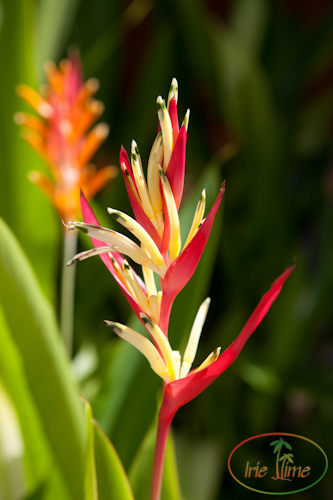 This next tree, I could identify.  It is locally called the "Shack Shack Tree," but is also known as Poinciana or Flamboyant Tree (Delonix regia), and is the national tree of St. Kitts and Nevis.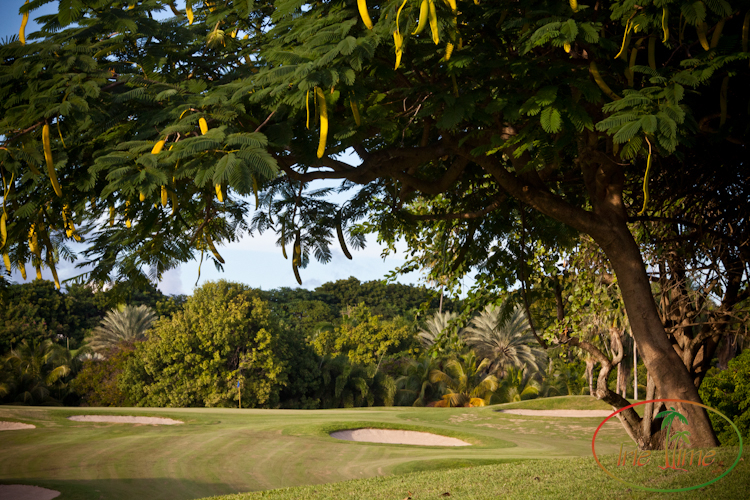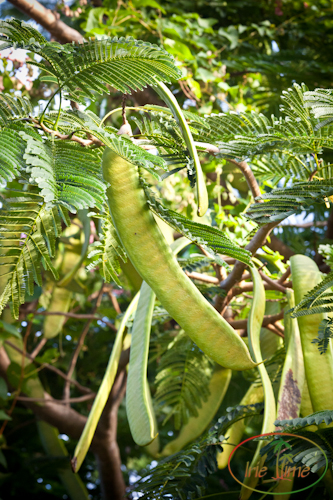 In addition to miles of gorgeous grounds to walk, the resort offers a beautiful beach.  It was not like the white sand beaches of Anguilla.  The sand was a mix of white and grey sand, apparently a combination of shells and volcanic venting.  It looked a warm brown on the beach, but appears to be a dark grey in white light.  The beach was very calm in front of the resort.  There are two lines of boulders which somewhat define the swimming area, and is loaded with fish, making our daughter, who loves to snorkel, very happy.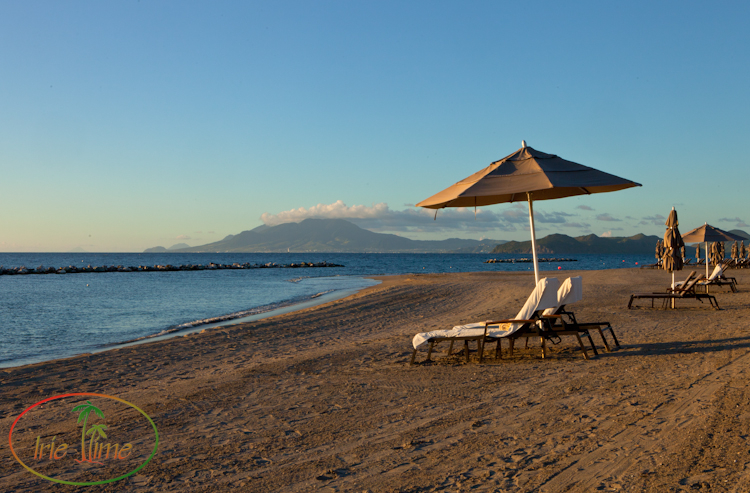 The Four Seasons is known for great service, even at the beach.  Upon your arrival, your chair is prepared with a comfy cover and towel.  You are then offered water or flavored water.  I loved the flavored water, and looked forward to the flavor of the day.  On our first day, it was lemongrass, which remains my favorite. We also tried ginger, grapefruit, berry, lemon, and cucumber.  Your beach attendant offered a mist of Evian and a cold, scented towel. They were very attentive, and also circulated with treats from time to time, including mango sorbet and coconut macaroons.  We are beach people, so we greatly appreciated the wonderful service there.
If you are pool people, the resort has three pools, including an adults-only pool where you could seek some peace if the kids' fun was not appealing to you.  The resort also offers complimentary gear, including snorkeling gear, kayaks, and sailboats.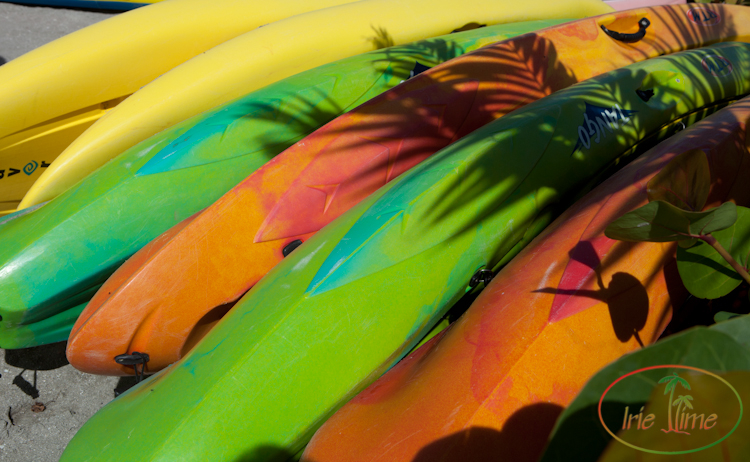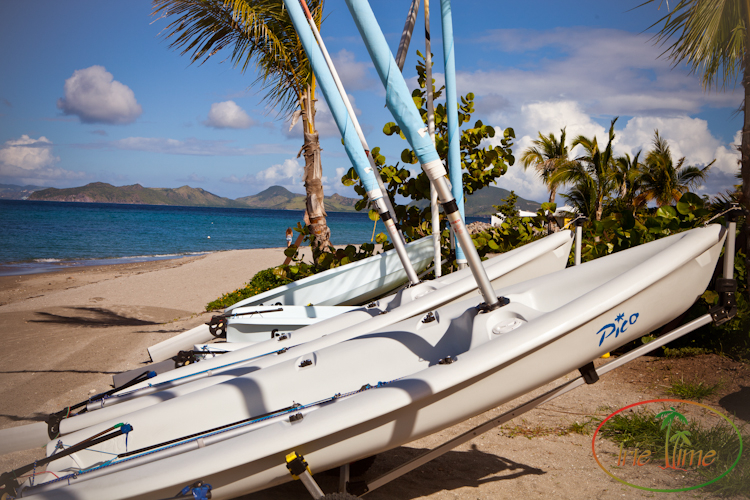 We are not generally fans of resort restaurants.  That's not to say that many of the resorts we have visited do not have great restaurants – they do – but we tend to gravitate toward local restaurants.  We did have two dinners at the resort's restaurant, Mango.  The food was delicious, and the service gracious, and we were pleasantly surprised.  Don't skip the sweet potato bread at the beginning of your meal.  We also loved the vegetable roti, the fisherman's stew, and the plantain-crusted dorado.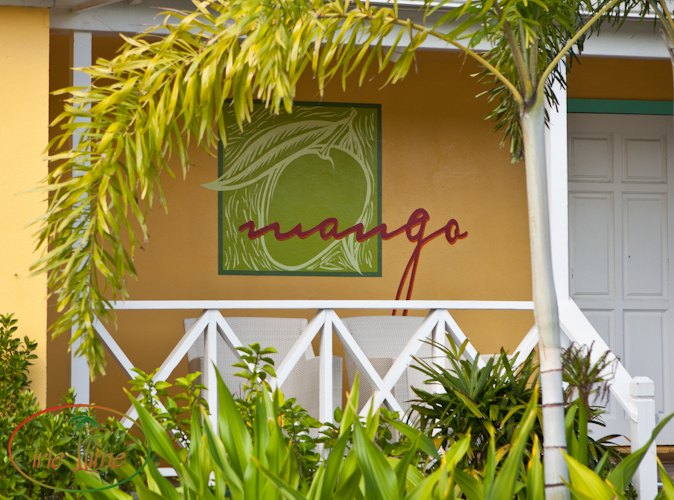 Every morning at The Four Seasons was spent at Neve for breakfast.  We are fortunate to have a fantastic travel agent, Nancy Yale, of Cruise Resort and World Travel.  Nancy was able to negotiate breakfast for all of us included in our room, so we were able to enjoy a spectacular buffet every morning.  The buffet was varied and had new offerings each morning.  It was a great way to start the day!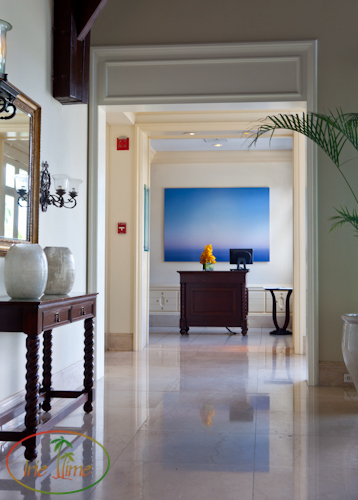 The Four Seasons is also within walking distance of some great beach bars, Sunshine's, Chevy's, and Double Deuce.  More on those visits in later posts!
Although we did not check out every restaurant at the resort, we did check out the bars.  Our favorite was the Library Bar, just off the main lobby.  Our favorite bartender there was Candy, who was a great conversationalist and mixed up a great cocktail.  My favorite was the "Mangojito," a signature drink of the resort which is a refreshing mix of mint, rum, and mango puree.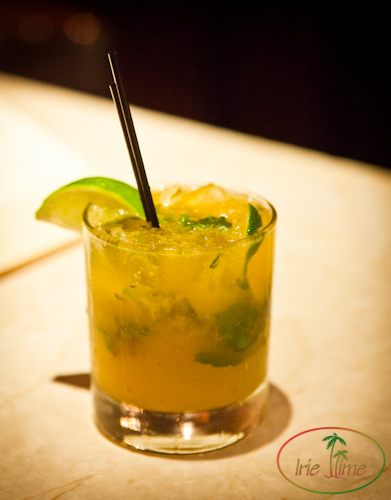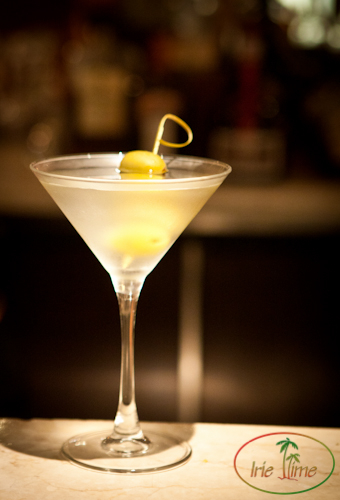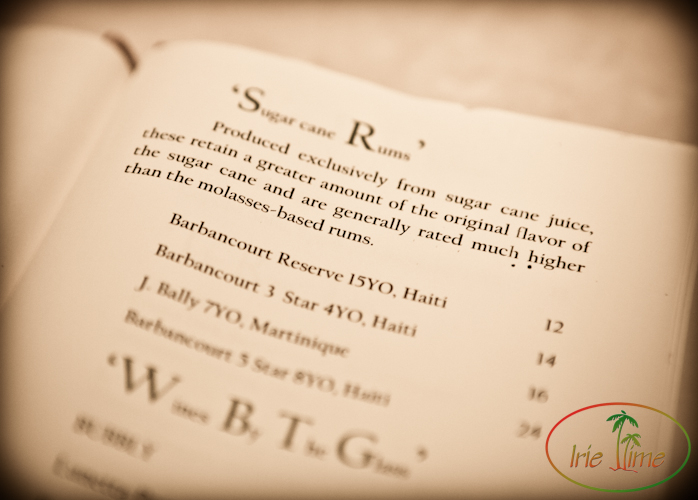 We had heard so much about the Green Vervet monkey, but saw just a few as they raced in front of our rental car.  We heard that if you went out on the golf course at 4:30 in the afternoon, you could catch a glimpse.  We walked the course, and spied some small brown creatures on the 15th fairway.  At one point, my husband counted 47 monkeys, young and old, playing and sunning themselves.  Mission accomplished!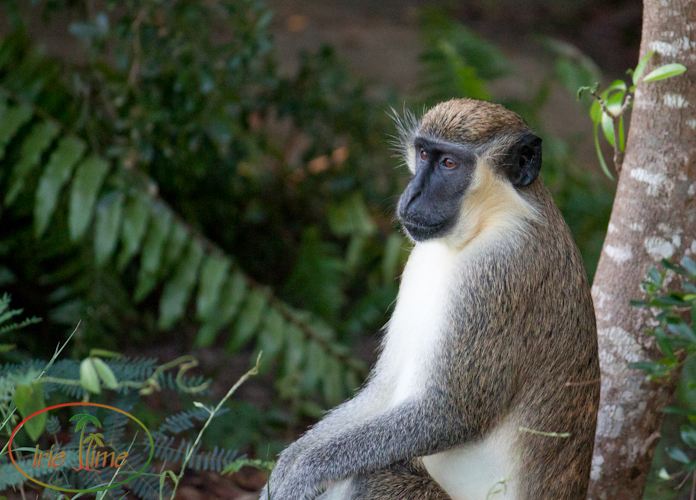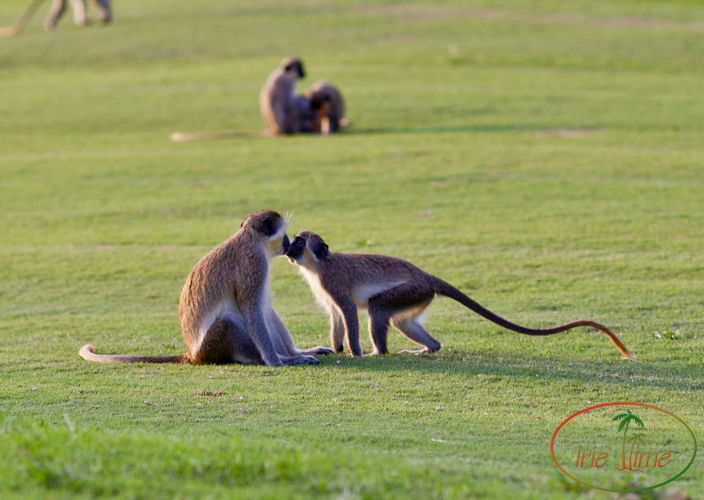 More scenic views on the golf course…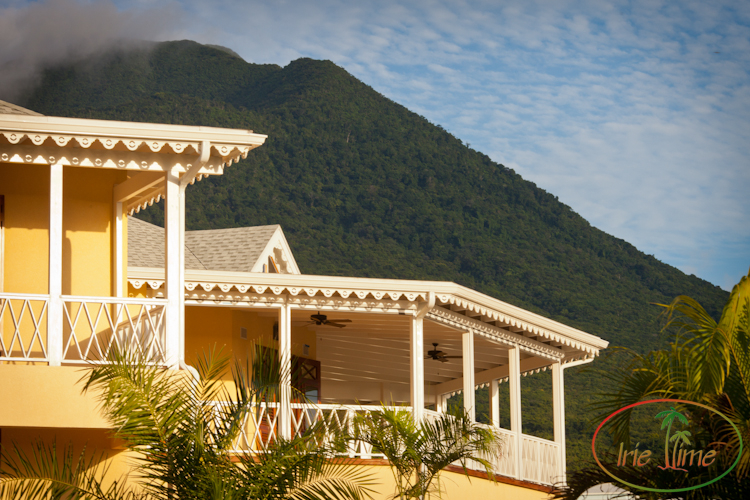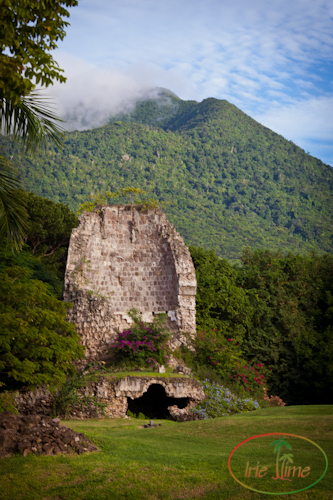 The resort also offered live music in the Great House on several nights.  This man was quite good.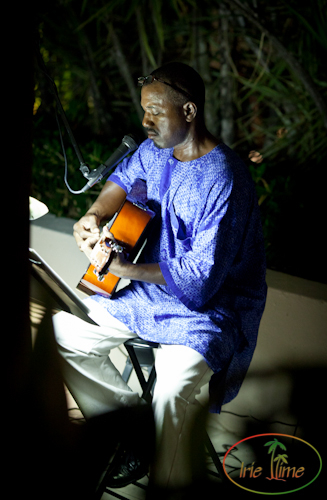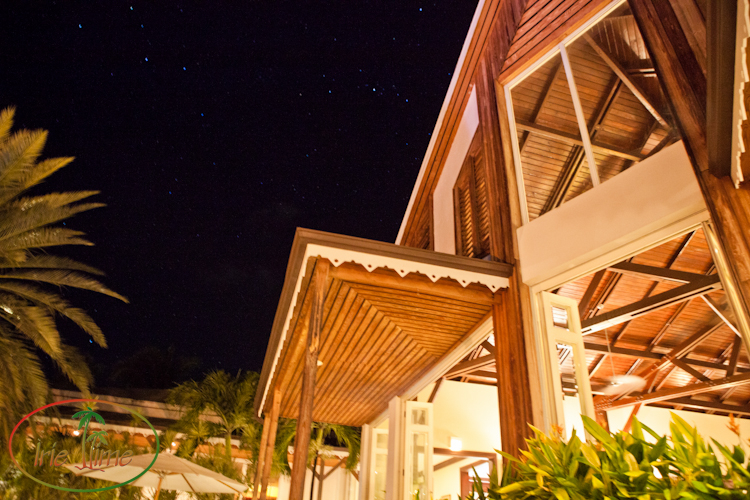 The sunsets were also hard to pass up.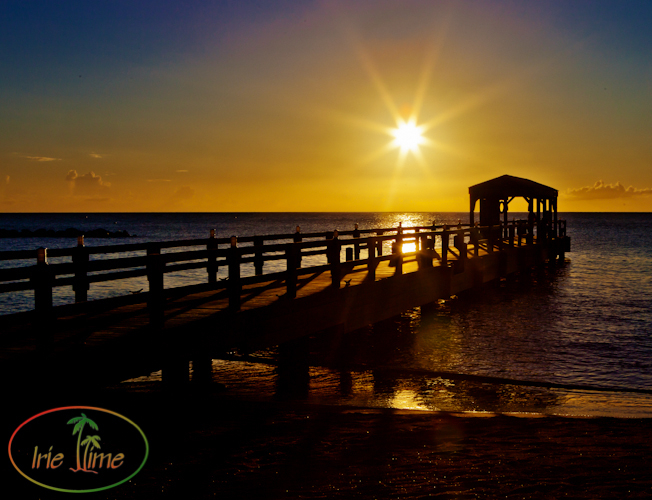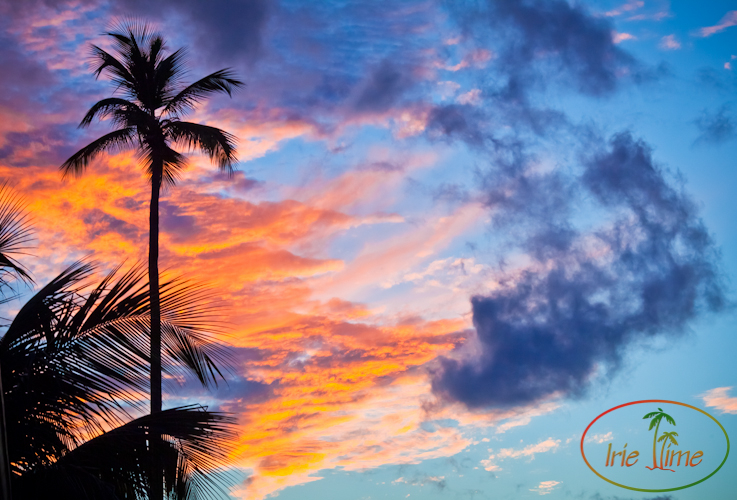 The nine days passed far too quickly, and we boarded the Nevisian Spirit for the trip back to St. Kitts.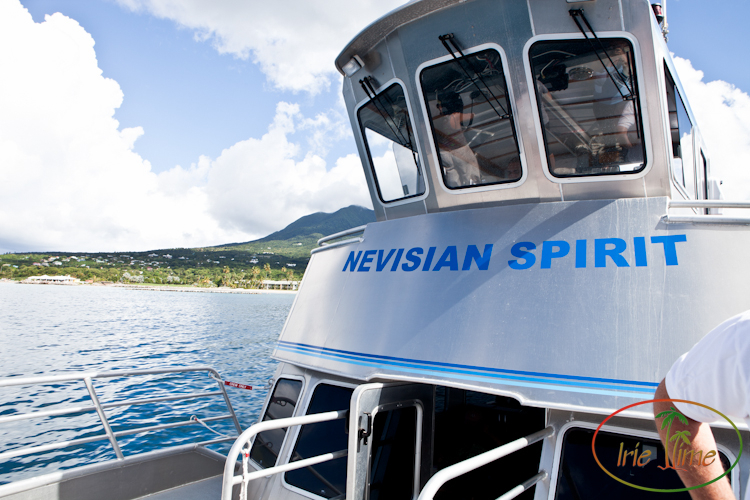 We had a wonderful, relaxing vacation.  Our thanks to the great staff at the Four Seasons Nevis for the enjoyable stay!
Keep reading for more on our trip report:
Part Two: Sunshine and the Killer Bee
Part Four: Bars of Pinney's Beach
Part Five: Source Trail Hike with Sheldon
Part Six: On the Nevis Heritage Trail
Part Seven: New Castle and the Mighty Yaris
All words and images ©2006-2018 Wendy G. Gunderson. Any use without written permission is prohibited. For licensing information, please send inquiries via the Contact page.