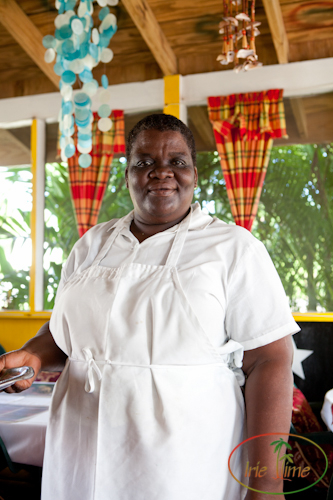 One lesson we have learned from travel is that to find the great restaurants, you sometimes have to go off the beaten path.  We have found the best restaurant recommendations from cab drivers and rental car agents, so when we picked up our Yaris from the Thrifty agent, my husband asked for advice.  The place to eat we were told was Rodney's Cuisine.  Rodney's Cuisine is located just off the main road as you exit Charlestown, headed counterclockwise around Nevis.  If you look at a map of Nevis, that makes perfect sense, because there is basically one main road which circles Mount Nevis, located at the center of the island.  Look for the big flags!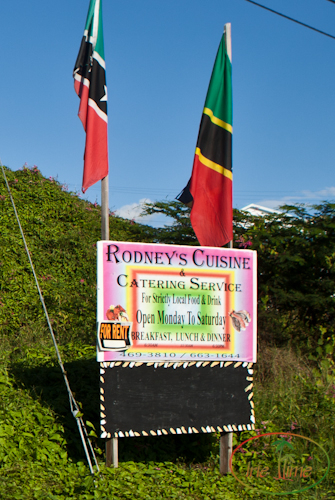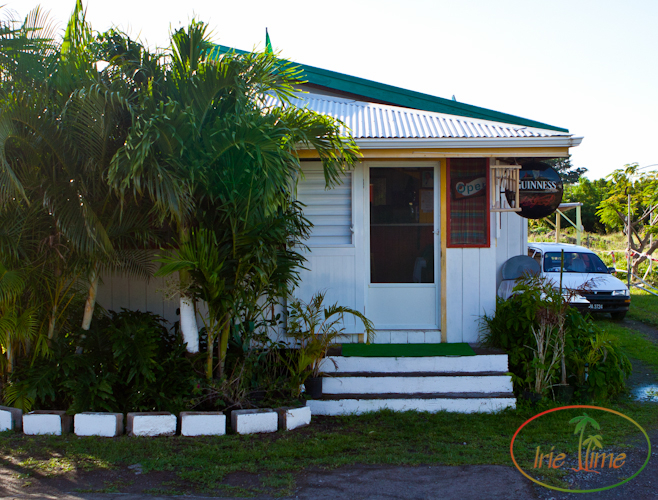 We knew that we were on the verge of good things, as we saw a rainbow over the mountain on our way in.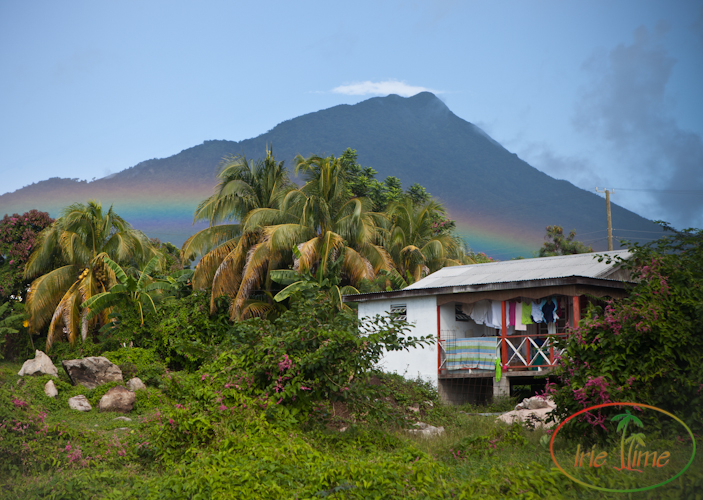 The interior is decorated in the vibrant colors of the Nevisian flag, and is truly welcoming.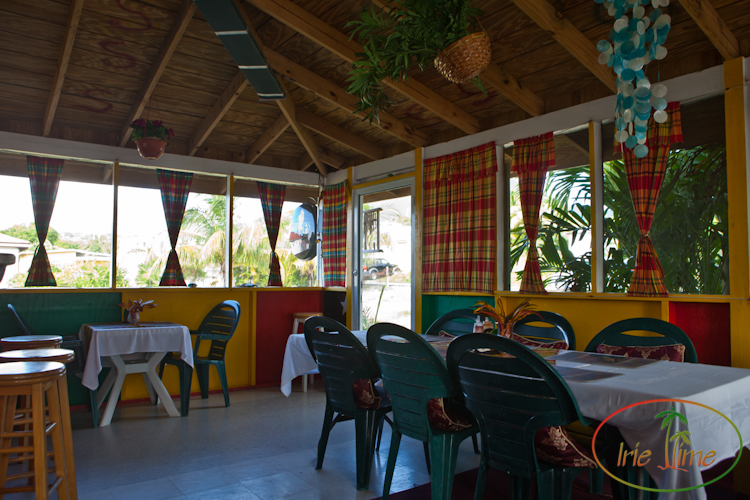 Rodney, of Rodney's Cuisine, is Rodney Elliott.  Rodney lost her mother at a young age and was responsible for bringing up many siblings.  She said a number in the "teens" when describing her family size, and although the number didn't stick with me, her determination did.  When we travel, we bring our two children, one who is a notoriously poor eater.  He will eat chicken nuggets, but only McDonald's nuggets.  He'll eat noodles, sometimes with sauce.  The only thing he will eat pretty much anywhere is french fries.  With our son along, we pretty much have to plan on getting him something to eat somewhere else either before or after we dine.  Well, Rodney wouldn't hear of that.  She took our son back to the kitchen to show him around.  She gave him a johnnycake, which was unbelievably good (I couldn't help but snitch a bit), made with coconut.  It was flaky and crisp on the outside, unbelievably good.  The johnnycake was enormous, but he finished the whole thing!  I am thinking that if he could spend a week with Rodney, our fussy eater days would be over.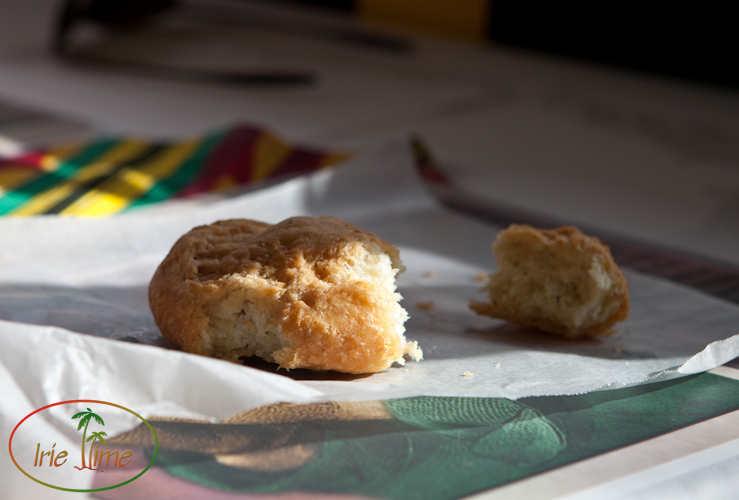 There are no menus.  Rodney greets you and fills you in on what's cooking that day.  We had both the chicken and the pork dishes, along with a refreshing lemonade.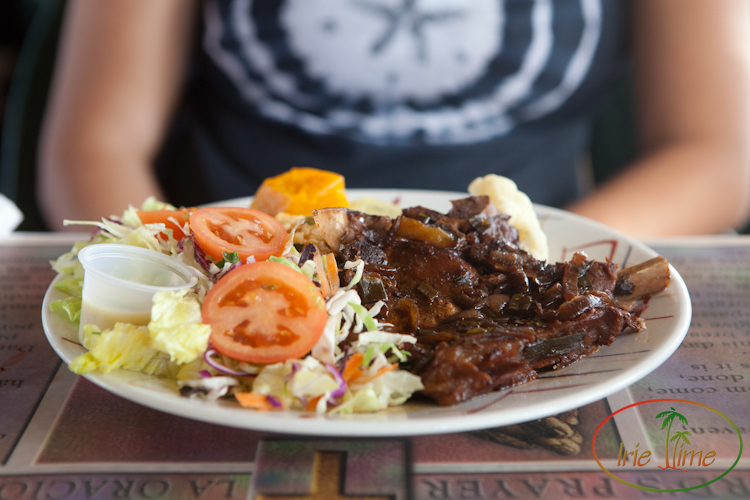 I wish we had more days to go back to Rodney's for more great food and stories of the island!
Read other parts of our trip report on Nevis:
Part Two: Sunshine and the Killer Bee
Part Four: Bars of Pinney's Beach
Part Five: Source Trail Hike with Sheldon
Part Six: On the Nevis Heritage Trail
Part Seven: New Castle and the Mighty Yaris
All words and images ©2006-2018 Wendy G. Gunderson. Any use without written permission is prohibited. For licensing information, please send inquiries via the Contact page.