Since the time I started planning a trip to Andros, I knew I wanted to visit Androsia Batik.  We had previously ordered from their online store, and picked up some items on a trip to Eleuthera, but I really wanted to see where and how it was made.  Courtesy of our taxi driver, Mr. Pinder, it was a short drive to Androsia Batik in Fresh Creek, Andros, Bahamas.
Androsia Batik is family-owned and operated and has been around since 1973.  Every piece is made by hand.  The designs are carved from sea sponge and each stamp is applied by hand to the fabric, making each piece unique.  As we approached the factory, we saw a bit of inspiration for their designs growing around the building.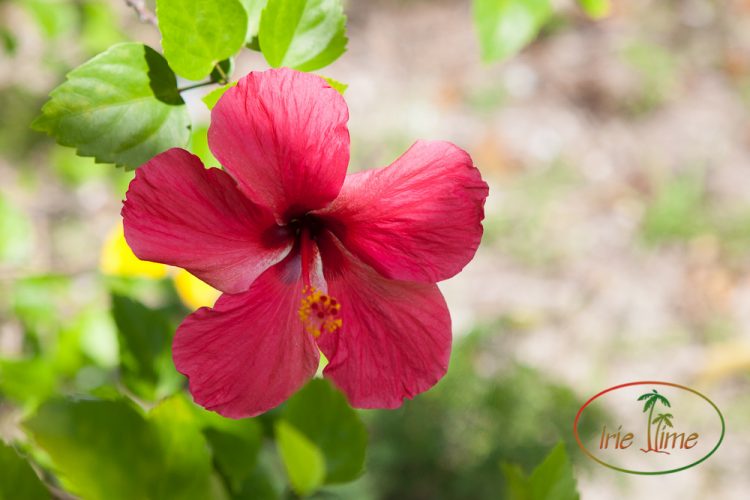 Let's start our tour in the wax room.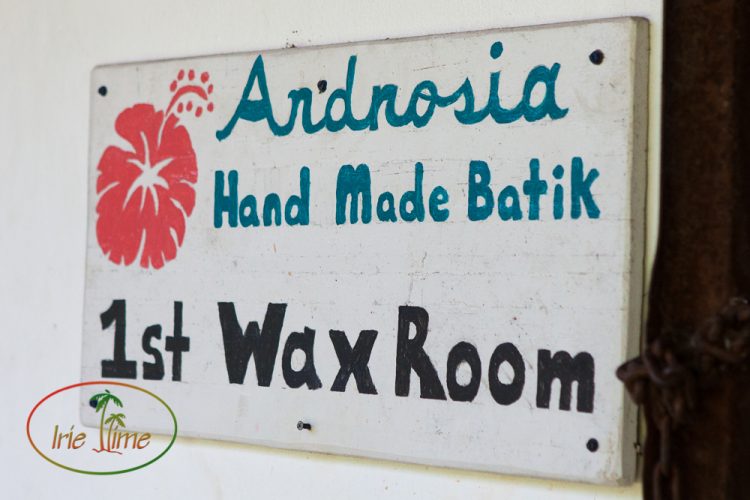 The wax room is where the bolts of fabric are stamped with the wax designs.  Each design is carved from sea sponge.  The design is dipped in wax and applied to the fabric.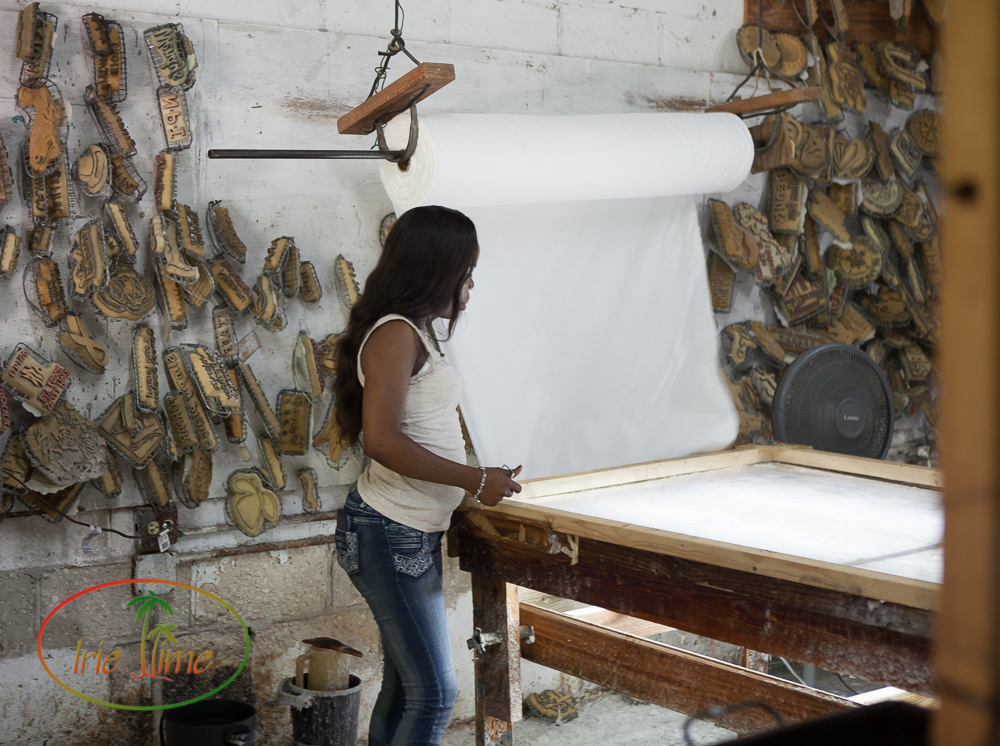 There are more designs than you can dream of, including many corporate logos and specially-commissioned designs.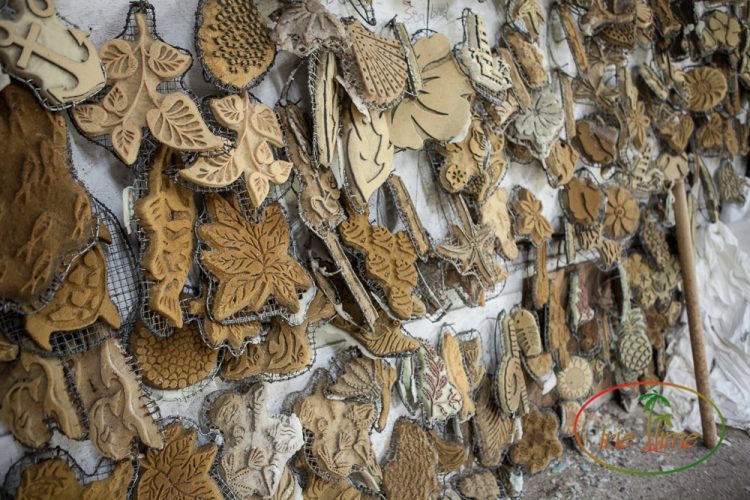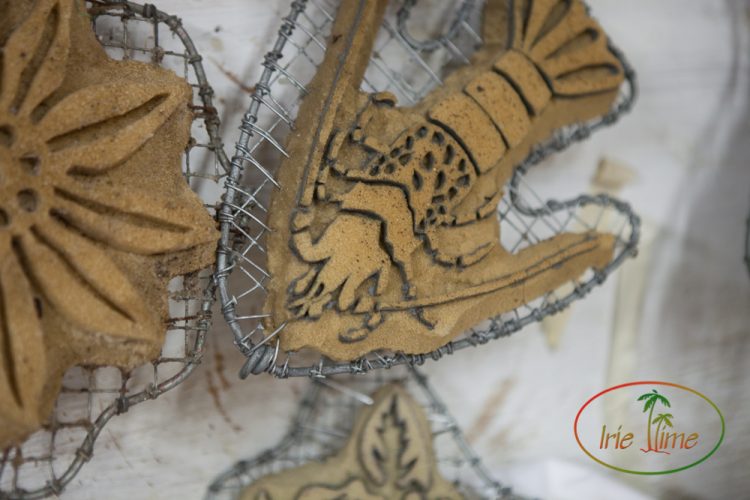 We saw a fresh design just completed by our tour guide's uncle.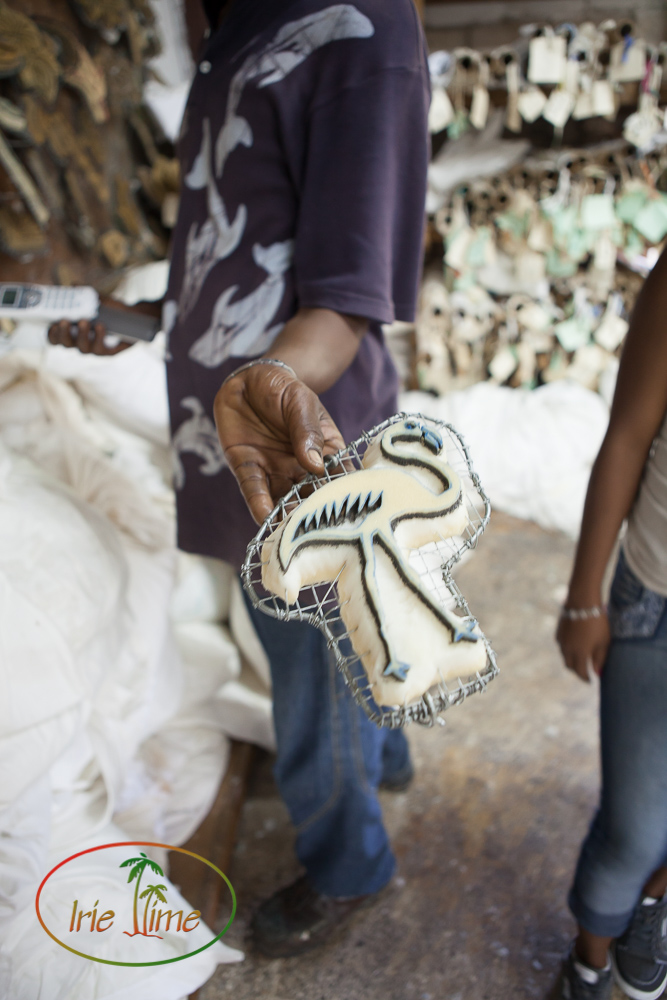 Our next stop is the Dye Room.  Here the fabric is put into the dye bath.  Once dyed, the fabric goes into hot water to remove the wax.  Some fabrics are double dyed.  The fabric is dipped again so that what would be white takes on color, but is set off from the balance of the design.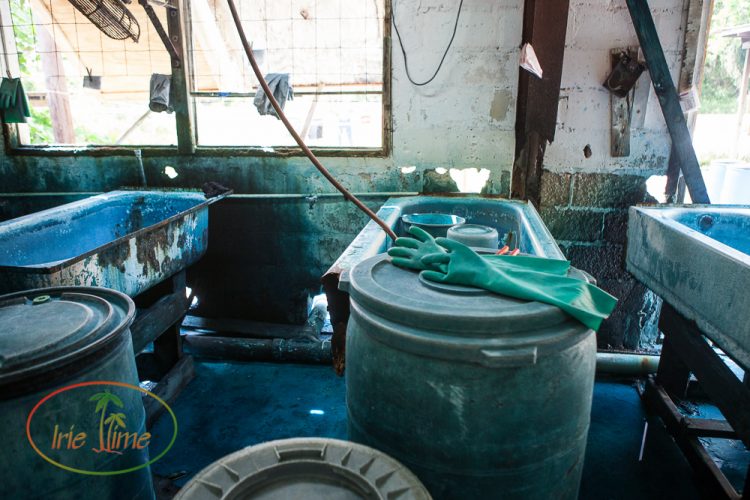 There are loads of colors to choose from.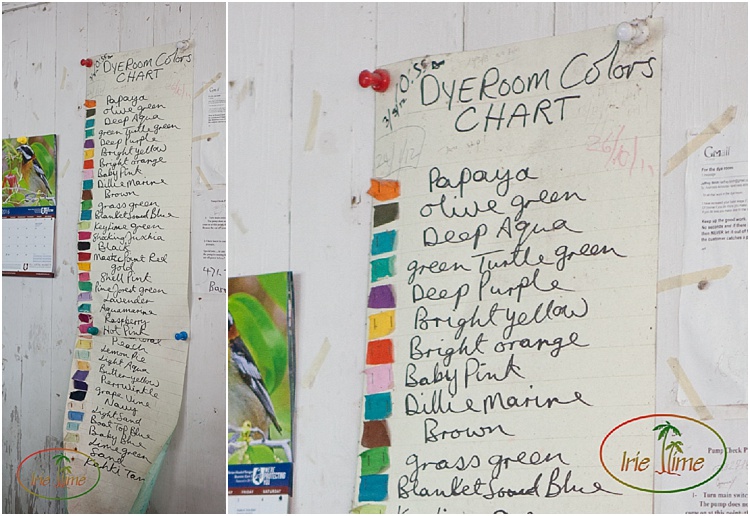 Stop number three is the cutting room.  It's hard not to fall in love with all the colors and designs.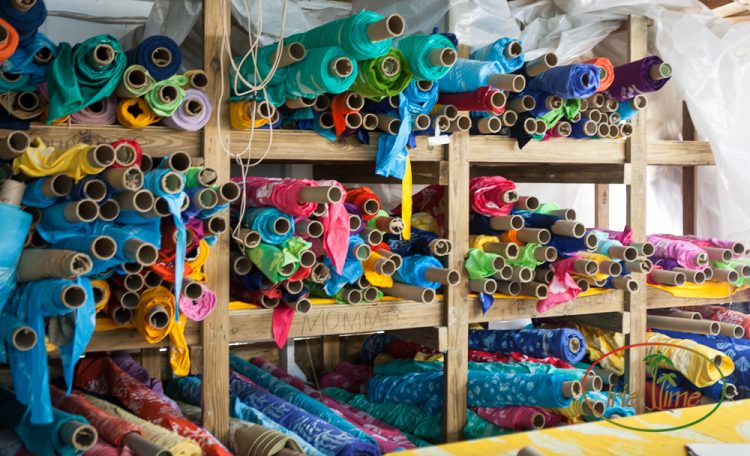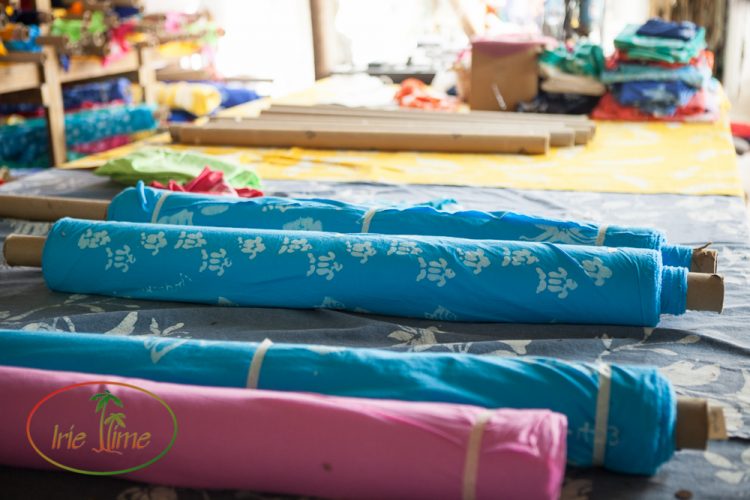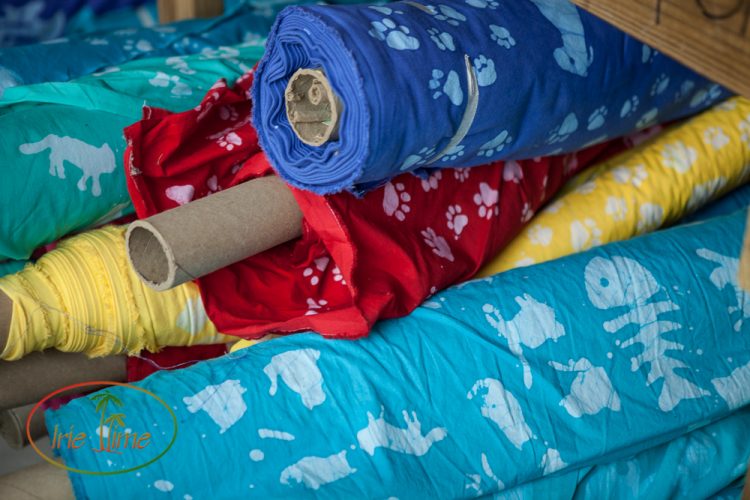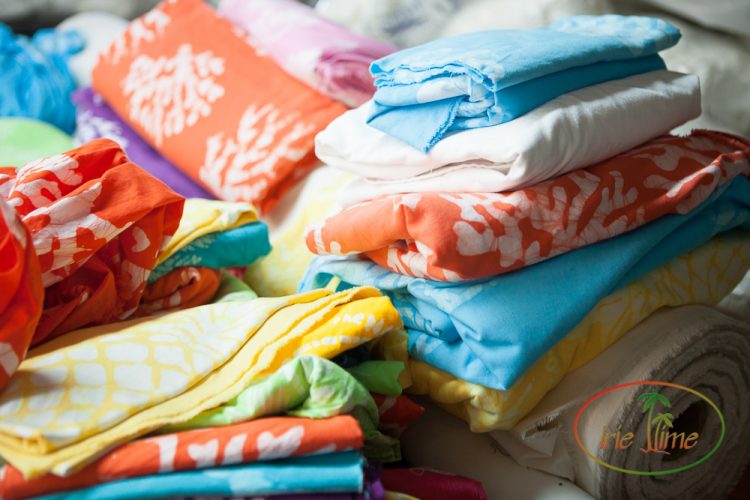 There are loads of patterns, for everything from men's shirts to sarongs to tablecloths.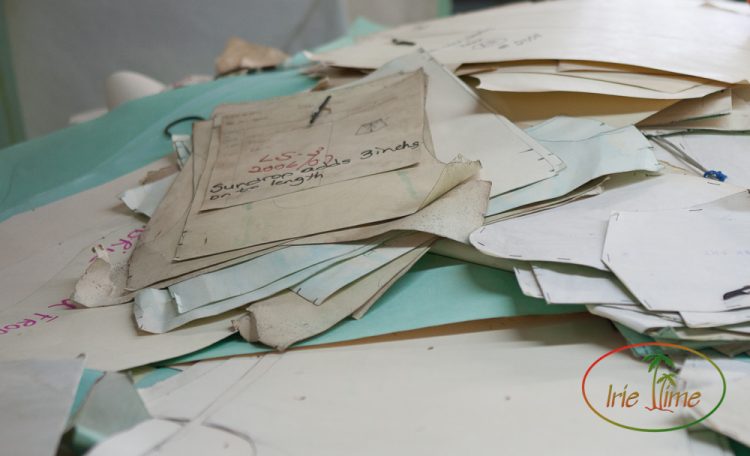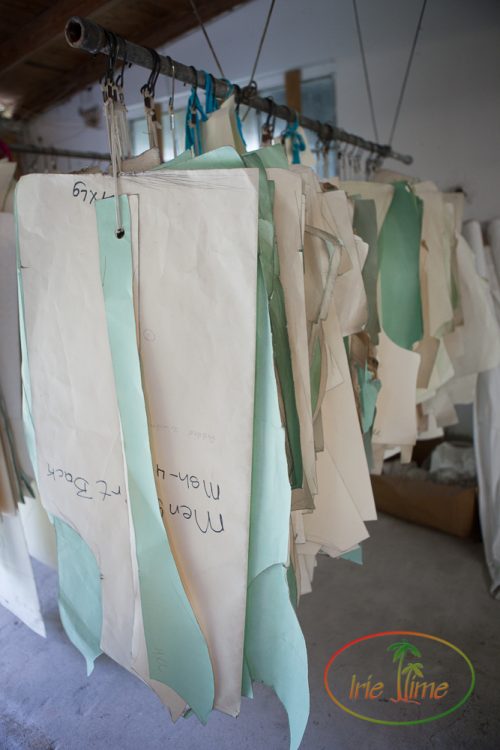 The last stop is the sewing room, where the ladies were busy at work, but preferred not to be photographed, so we're off to the store to shop!  There are so many choices, from fabric by the yard, to clothing items, home goods, accessories, and baskets.  Needless to say, we gave the credit card a workout!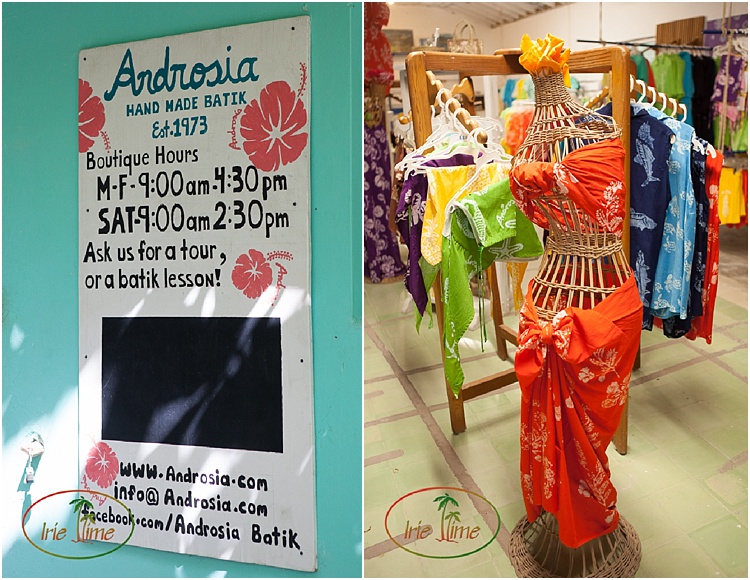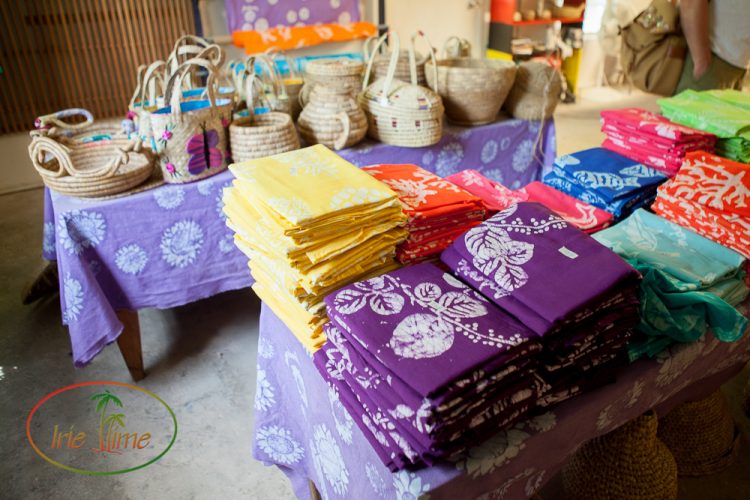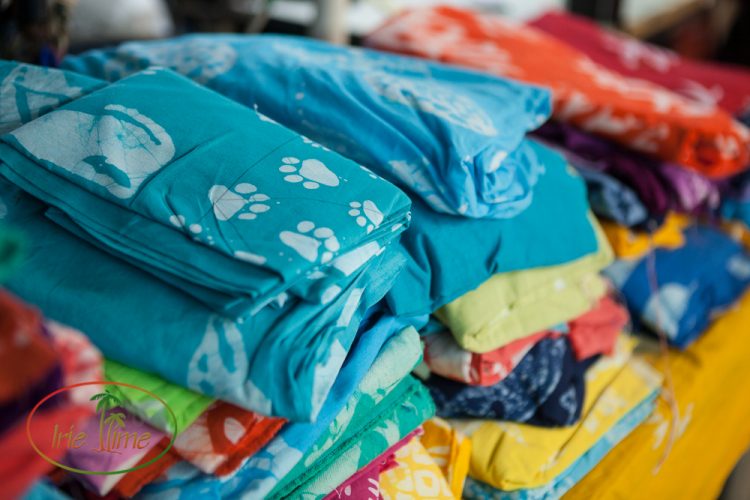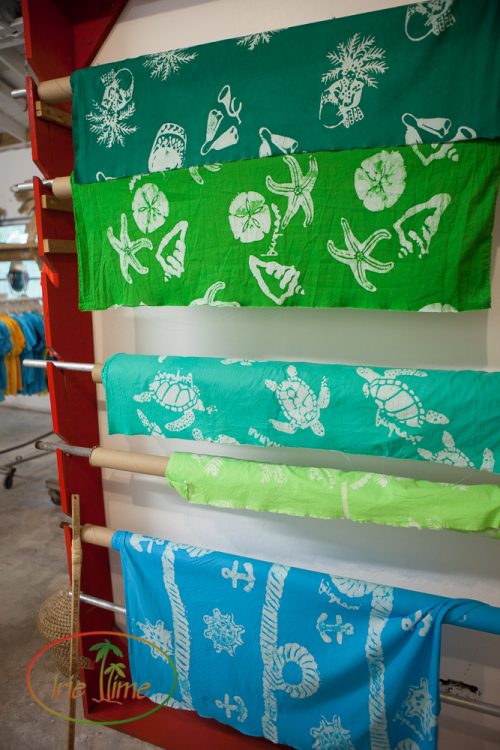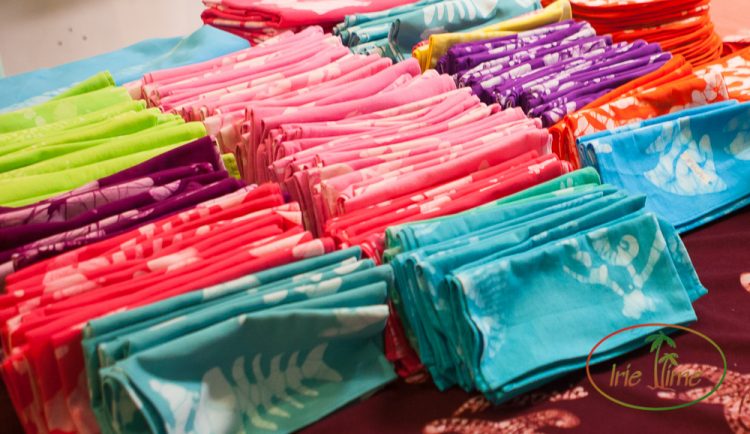 You can order many fabrics and accessories online at Androsia's web store located on its website here, but for the best selection and a great tour by the family and employees who do all this beautiful work, plan a trip to Andros!
Next up, we try our hand at bonefishing!
Pin it!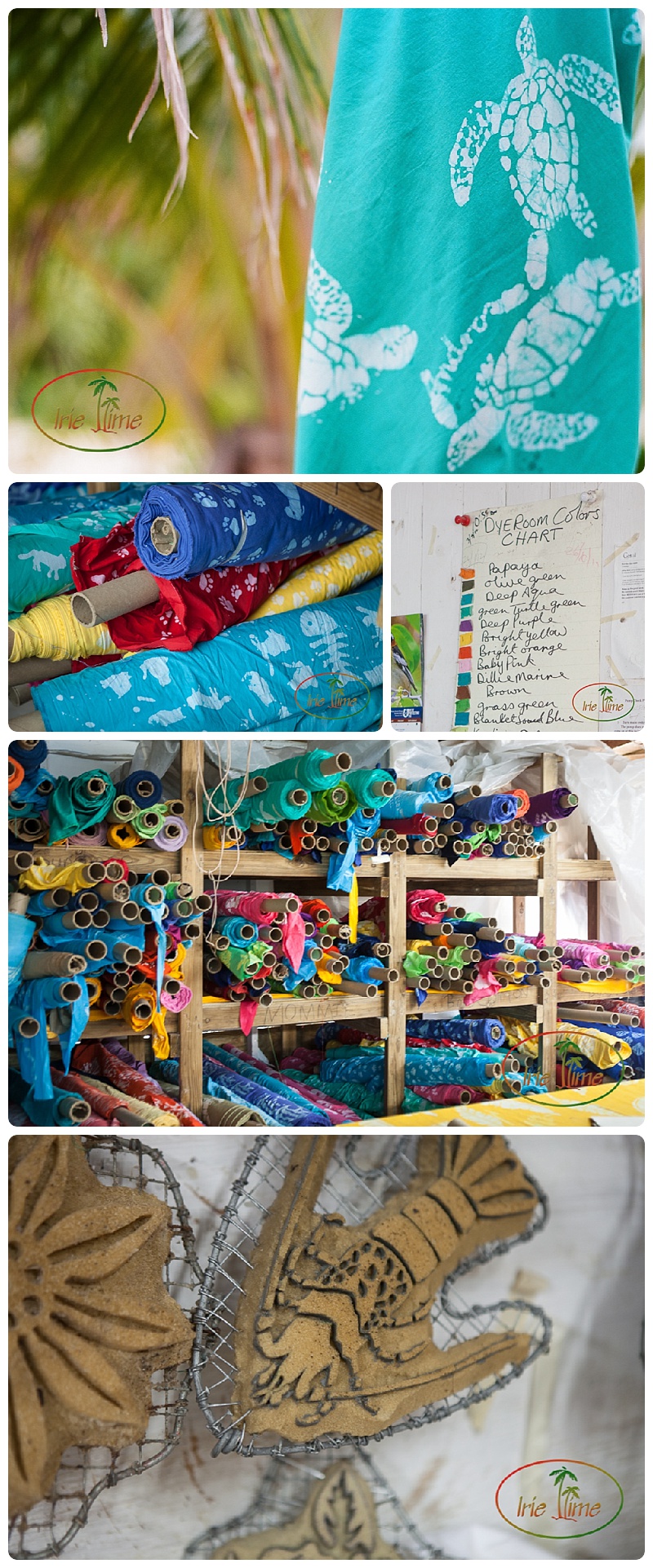 SaveSave
SaveSave
All words and images ©2006-2018 Wendy G. Gunderson. Any use without written permission is prohibited. For licensing information, please send inquiries via the Contact page.