Perched high above the Hamilton Estate, you will find a gem of a restaurant with gorgeous views, comfortable surroundings and fabulous food. Welcome to Bananas!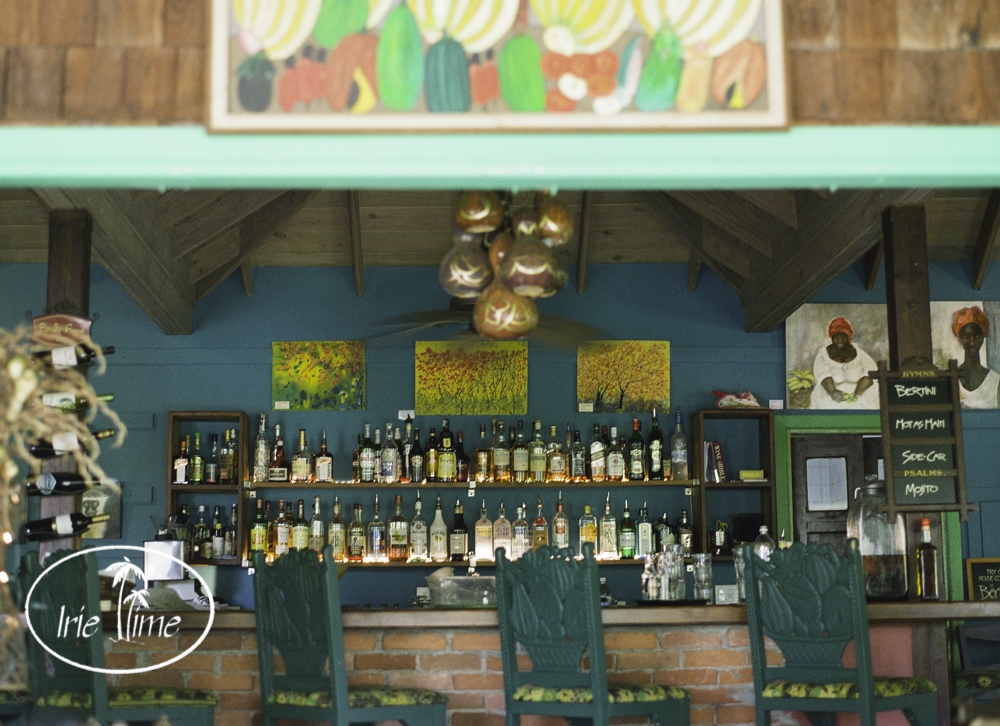 I have to admit, on our first trip up to Bananas, we thought we had missed it and turned around to go back down the island.  We then saw another sign telling us that we had been going in the right direction, but had not gone far enough.  It was worth a little zigzagging once we made it up once again.  Once parked, there is a small path through banana trees and beautiful tropical plants to arrive at the restaurant.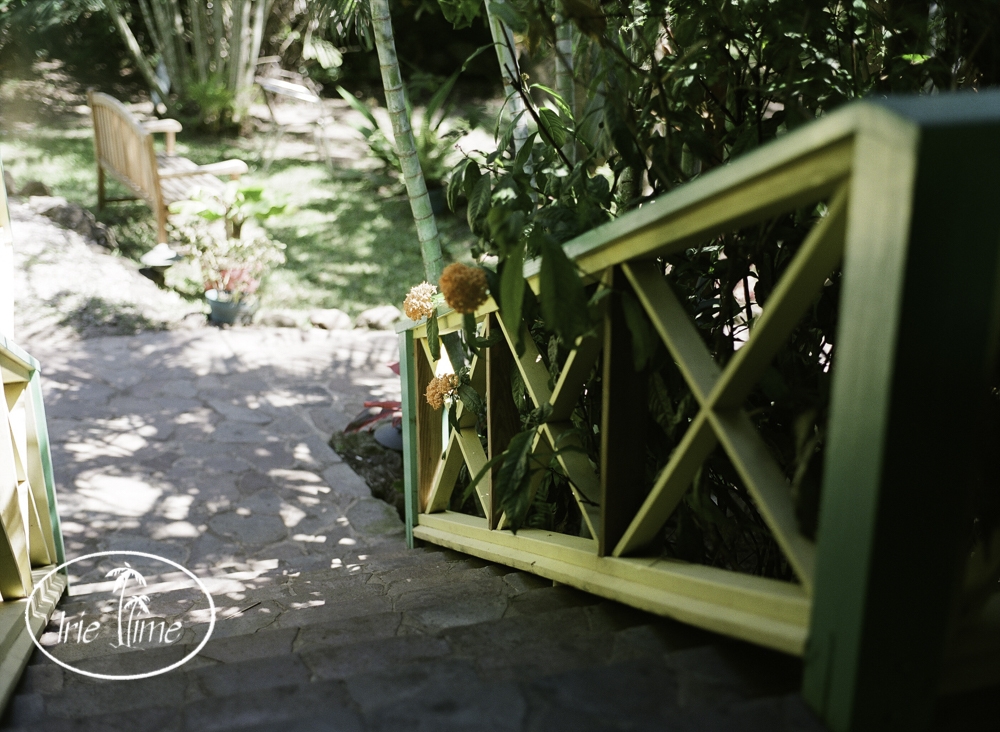 Once inside, it's like you're in a tree house made for adults. You are seated comfortably among the palms, with all the beautiful views of the lush gardens surrounding you.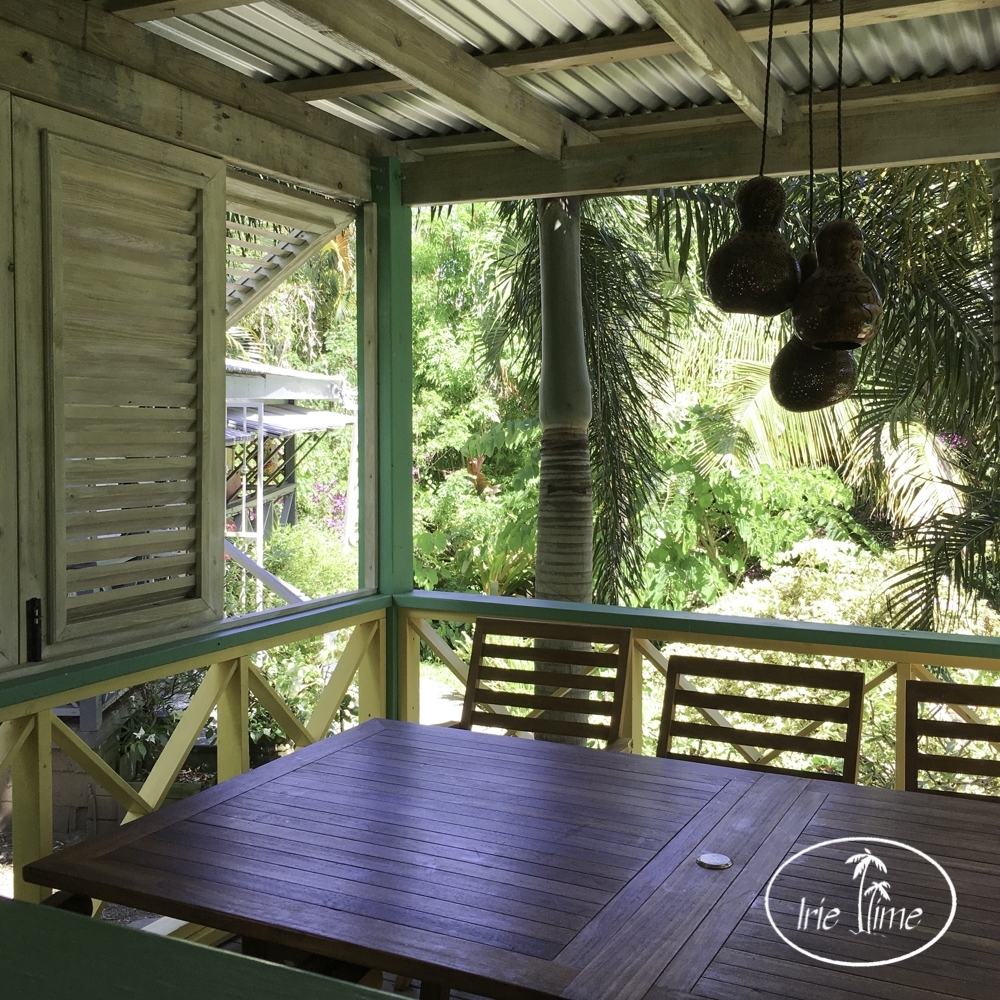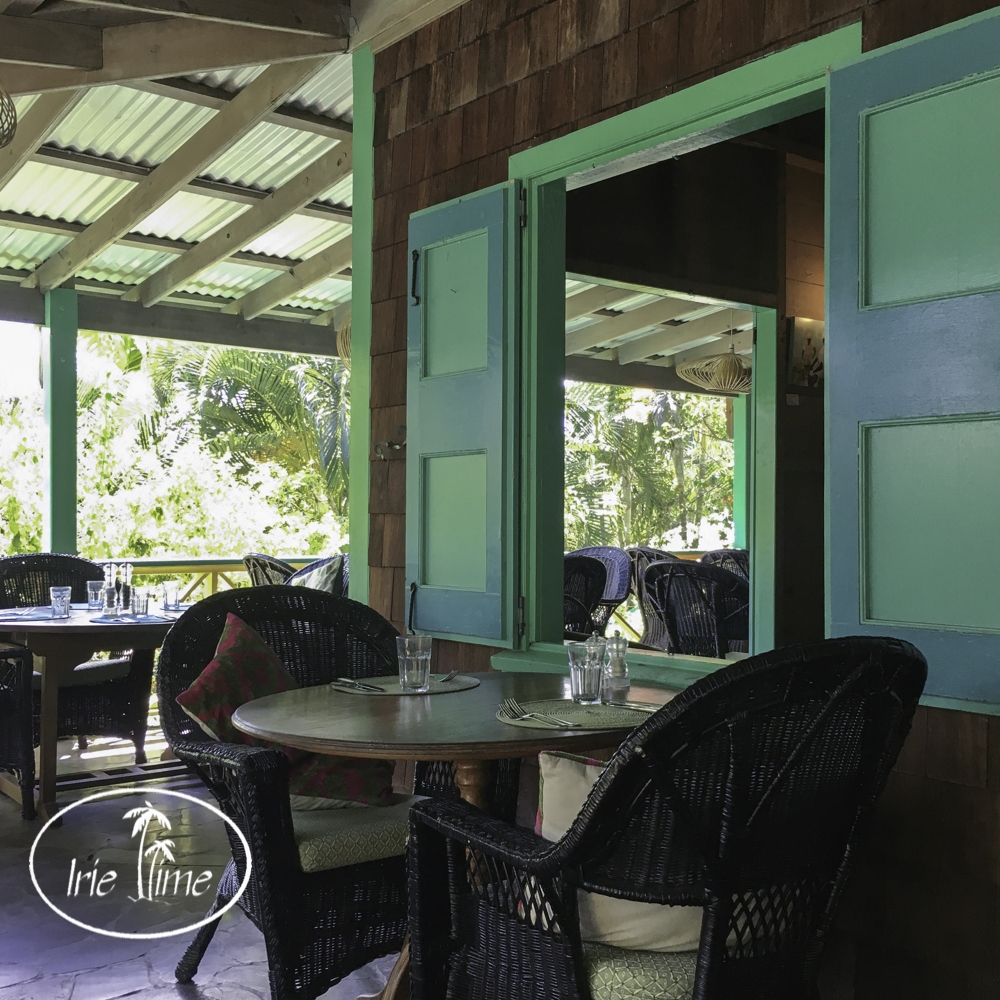 The menu meets that sophisticated feeling.  There are a variety of cocktails from which to choose.  My choice was the house favorite "Bertini," a passionfruit martini made with Absolut Citron, Absolute Durant, passionfruit syrup, and a squeeze of fresh lime.  I was also tempted by the "Hot as Haiti," a mix of Haitian Barbancourt Rhum muddled with fresh citrus fruits, topped with Jamaican ginger beer and freshly-grated ginger. On a hot day, the "Victoria Beckham" would hit the spot, a mix of Ketel One and fresh grapefruit juice.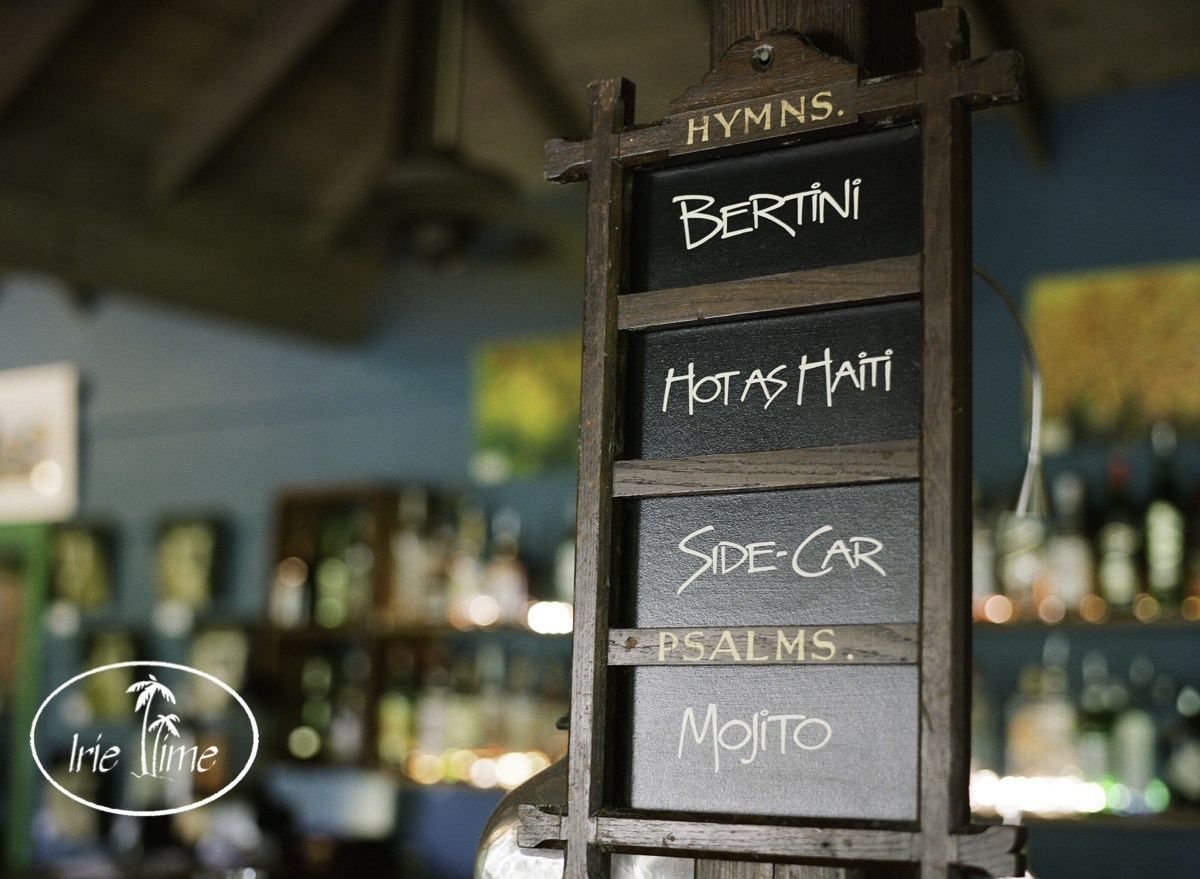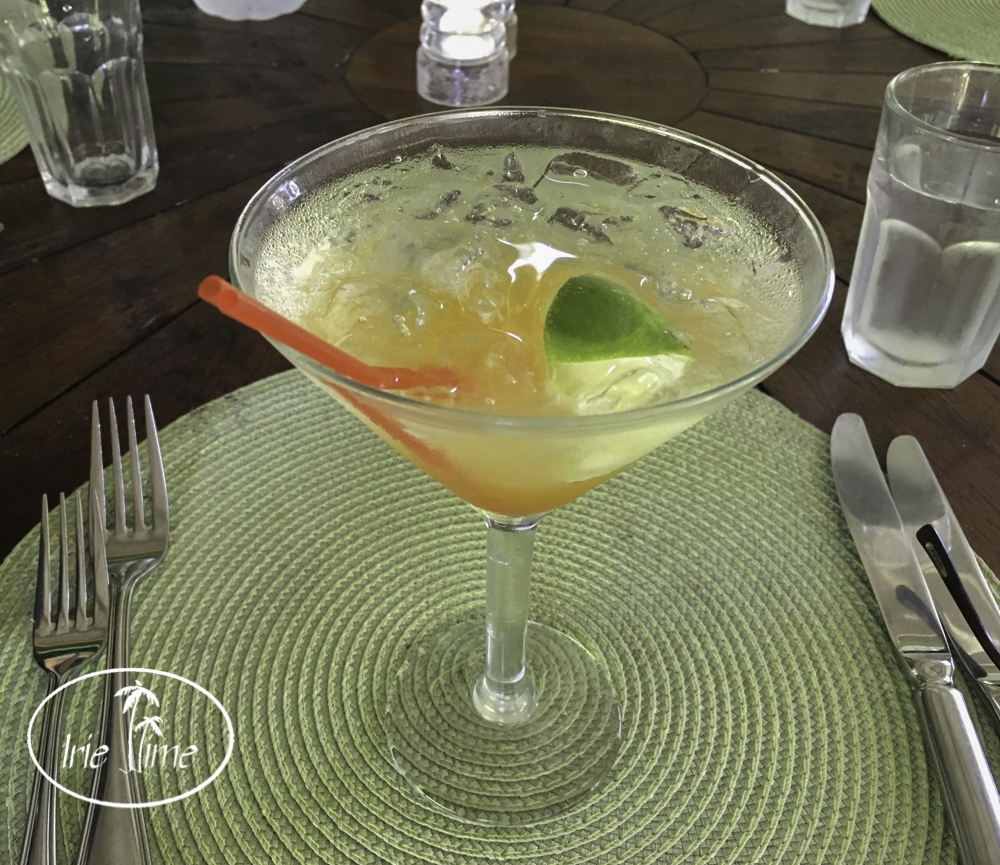 Decisions were difficult to make when it came to the food as well.  I opted for the Caribbean lobster linguini served in a saffron cream sauce, and my husband chose the Grilled Guava BBQ Ribs, served with garlic mashed potatoes.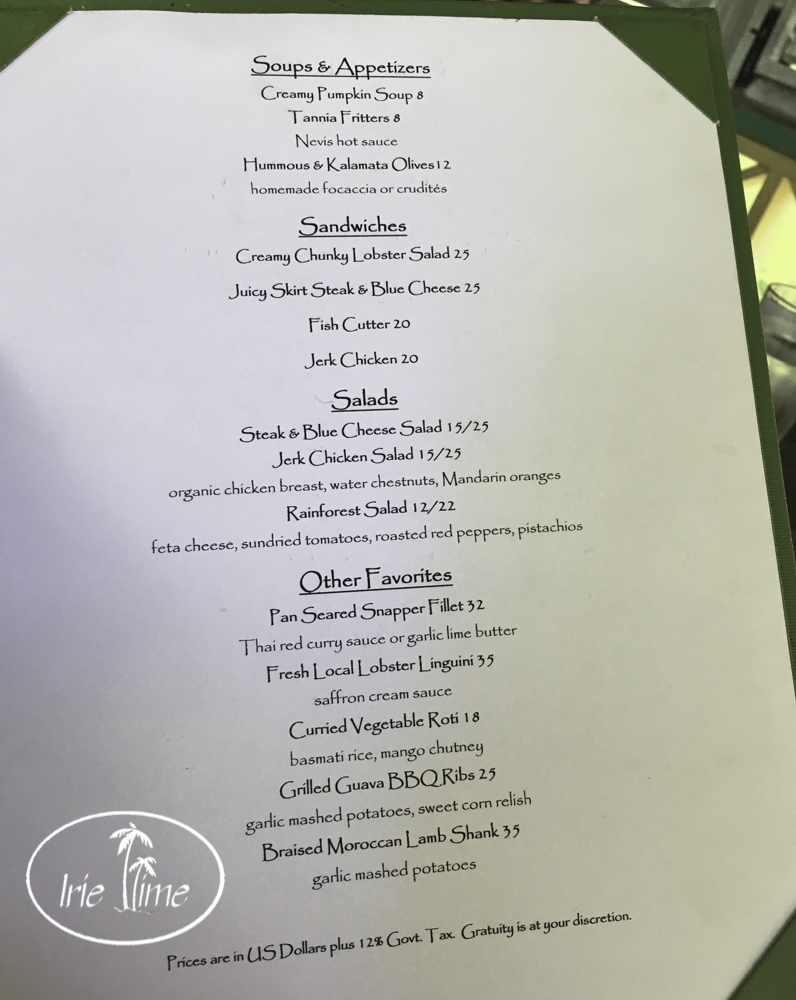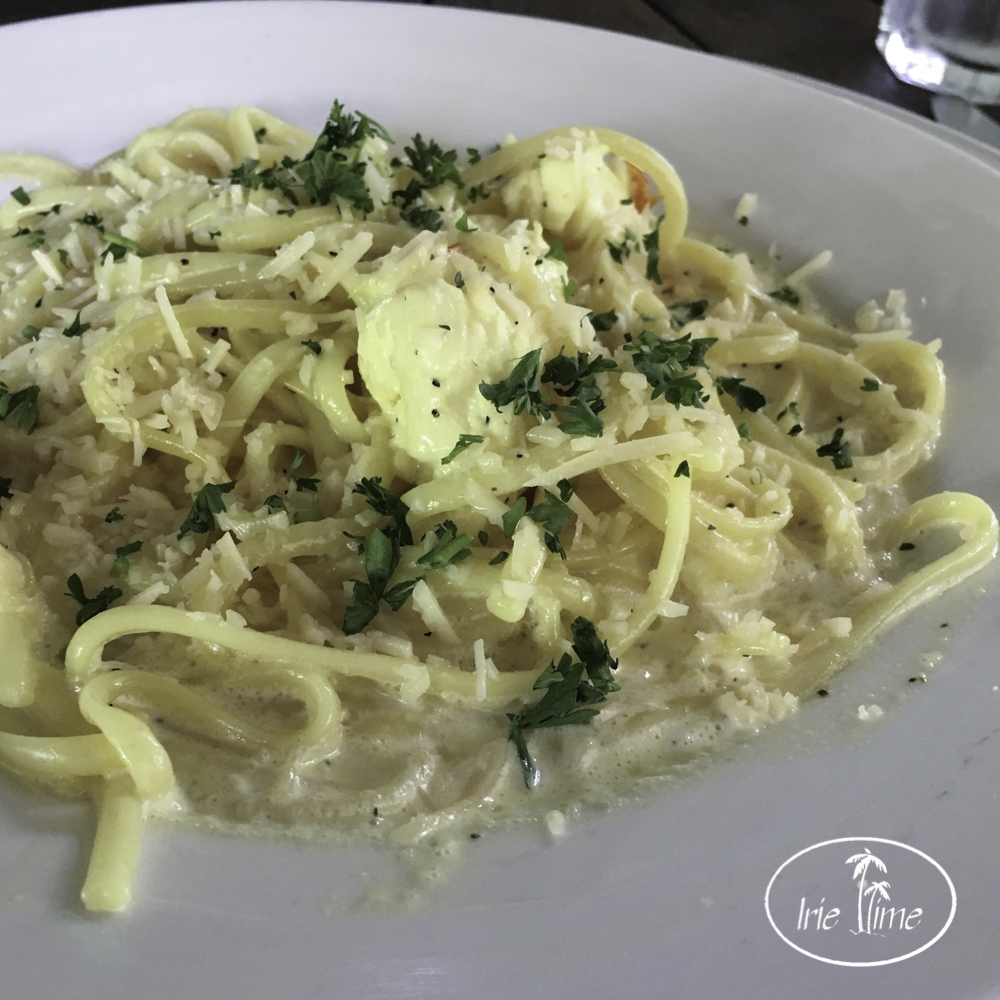 While waiting for our lunch, I made my way upstairs to the rooftop terrace.  You could see all the way to the ocean over the tops of the palms and the Flamboyant trees in bloom. I imagine that the lounge up top would be the perfect place to enjoy the sunset.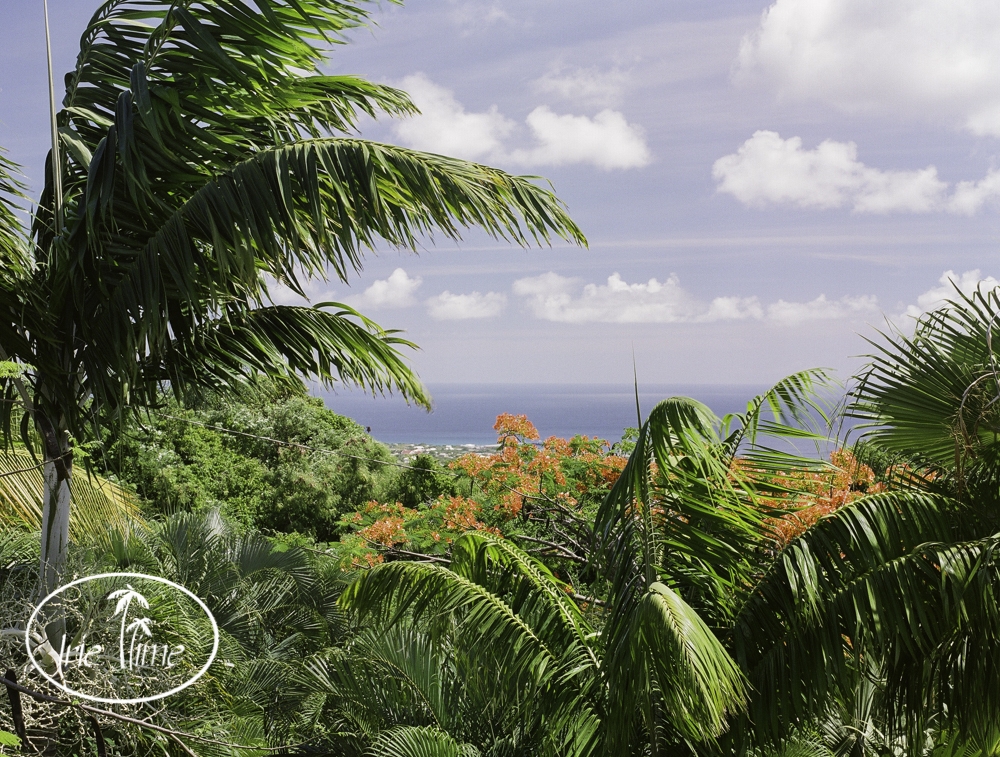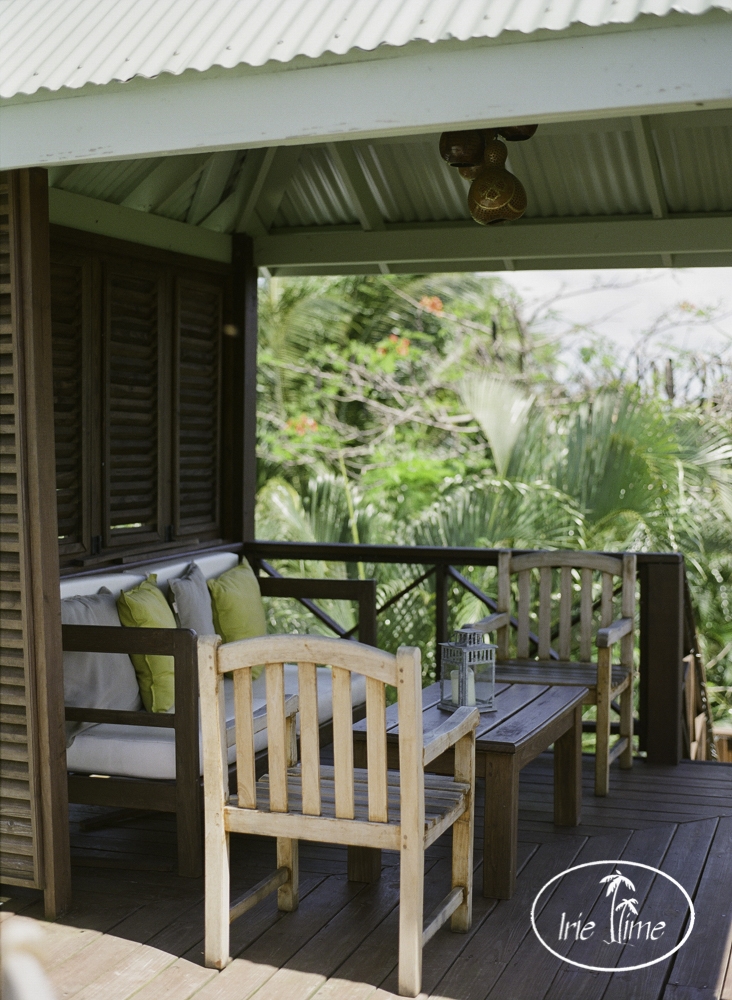 Check out the wide selection of rums, including some choice aged rums.
Don't miss the shop on the property on your way out.  I picked up some cards made by a local artist, along with a bottle of Bananas' famous banana rum.  It made incredible Bananas Foster once we returned home!
I'm sorry we had not made our way up the mountain to discover Bananas on our last trip to Nevis in 2011, but I'm glad we made our way there this trip.  It's well worth the trip.  Drive up for lunch, so you can take in all the amazing views, and visit the remains of the Hamilton Estate on your way down, or take the trip in the early evening and enjoy a cocktail in the rooftop lounge as you watch the sun set.
Read more posts from our June 2017 trip to Nevis:
And enjoy our favorite images from the trip:
Pin it!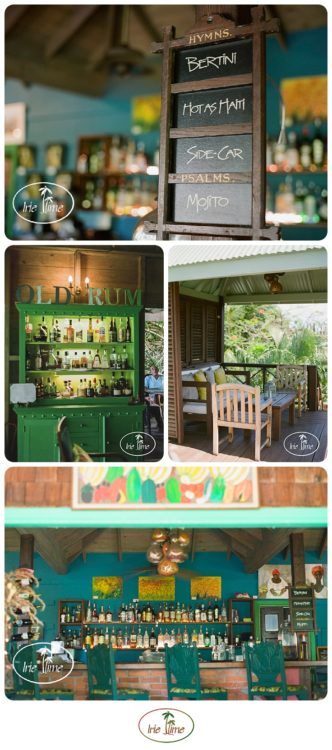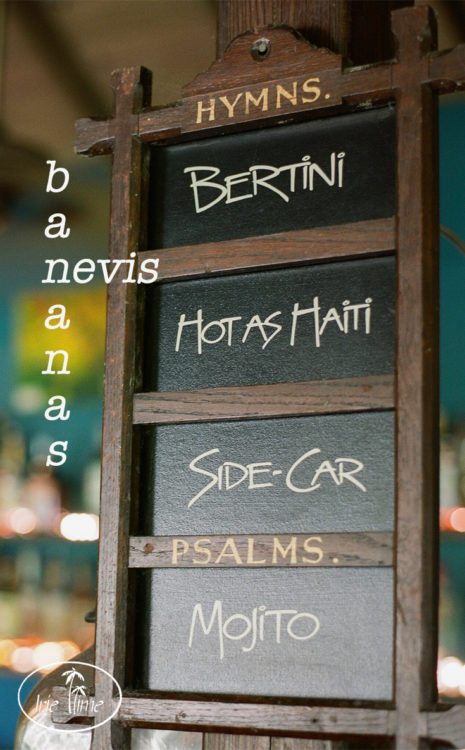 SaveSave
SaveSave
SaveSave
SaveSave
SaveSave
SaveSave
SaveSave
SaveSave
SaveSave
SaveSave
All words and images ©2006-2018 Wendy G. Gunderson. Any use without written permission is prohibited. For licensing information, please send inquiries via the Contact page.