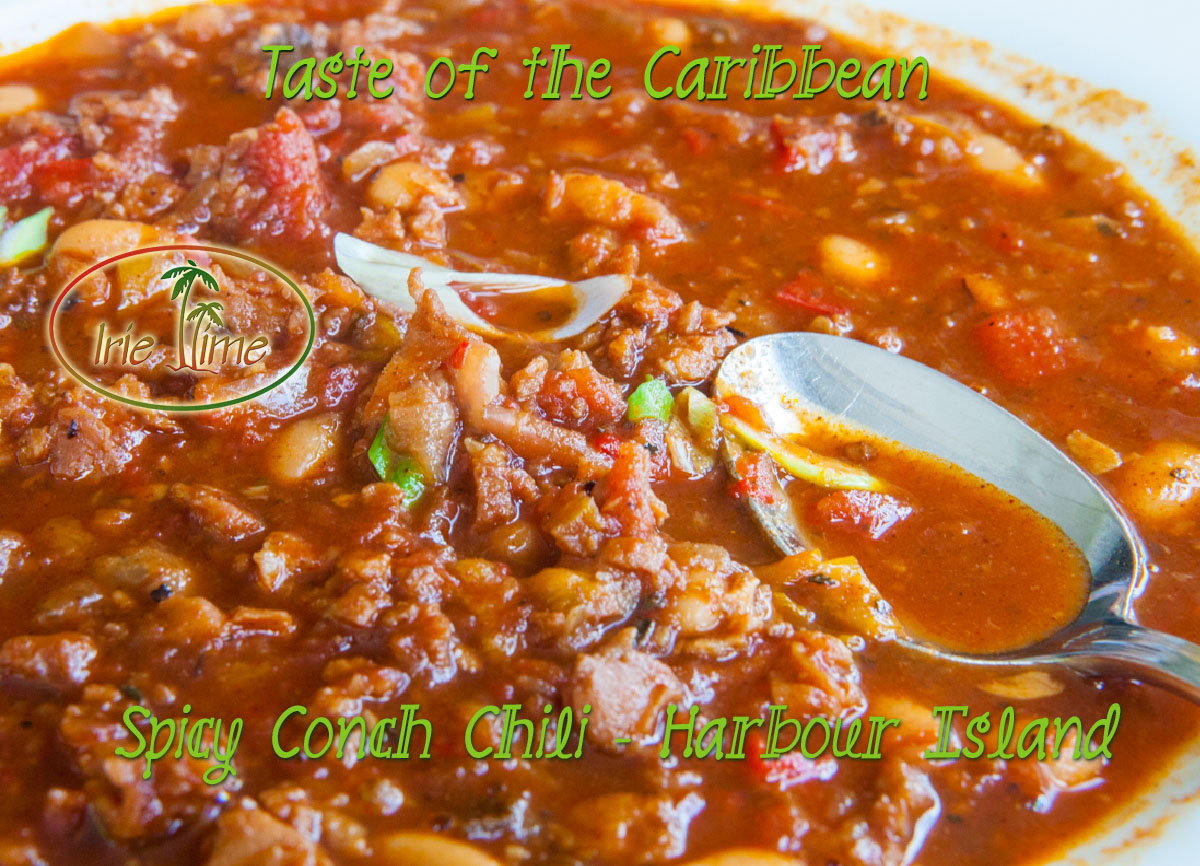 Taste of the Caribbean takes us to Harbour Island in the Bahamas, a short 10-minute boat ride from the northern end of Eleuthera.  This island known best for the famous Pink Sand Beach on its eastern shore, is also home to some fantastic restaurants, including Sip Sip, known for cocktails and gossip, "sip sip," but also for delicious food by chef Julie Lightbourn.  The spicy conch chili can be found on the menu every day at Sip Sip, but don't come for dinner.  Sip Sip is open for lunch only, and is closed Tuesdays and Wednesdays, so plan ahead.  It should not be missed.
For more on our trip to Harbour Island, read our trip report here.  For our entire trip report on Eleuthera and Harbour Island, read all six parts here.
All words and images ©2006-2018 Wendy G. Gunderson. Any use without written permission is prohibited. For licensing information, please send inquiries via the Contact page.